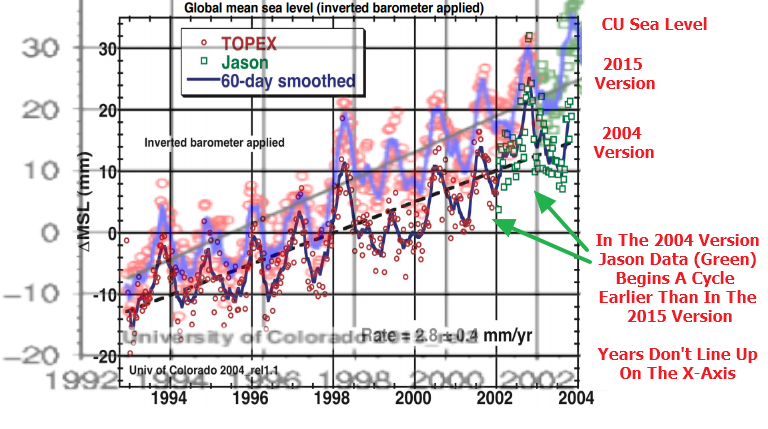 2004 version: sl_cu2004_rel1.2.pdf     2015 version: 2015_rel2
Based on comments yesterday, I am not sure that everyone recognized the gravity of this CU sea level disaster. Not only don't the years line up on the X-Axis between the two versions, but in the 2004 version the Jason data begins an annual cycle earlier than in the 2015 version.
I have tried to figure out what sort of error could lead to this type of mess, and can't fathom how it could have happened. It looks like they are just making data up.