Greenland's surface has been gaining about 3.5 billion tons of ice per day since the first of September. This is about 50% above normal.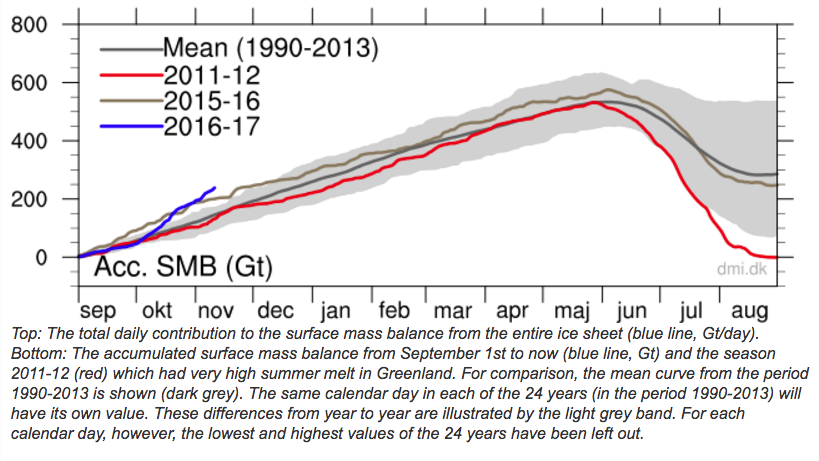 Greenland Ice Sheet Surface Mass Budget: DMI
This is occurring just as global land temperatures are cooling at a record rate.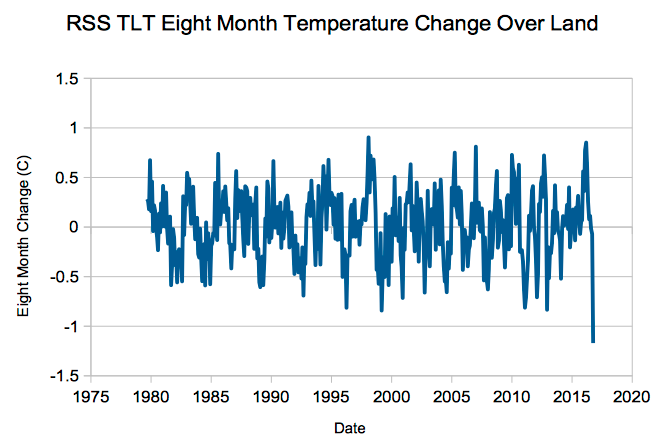 www.woodfortrees.org/data/rss-land/
Meanwhile government funded experts fraudsters are telling the press that Greenland is melting at catastrophic speed.

Alert! Greenland's Ice Now Melting At Catastrophic Speed : News : Nature World News
One of the top priorities of the Trump administration should be to root those responsible for this fraud out of government.