The Green Party believes Hillary Clinton will destroy all life on Earth, and demands that she be put in office.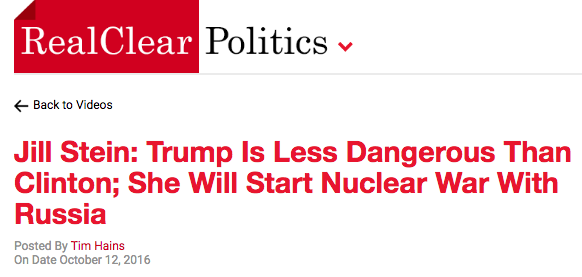 Jill Stein: Hillary Clinton's Declared Syria Policy Could Start A Nuclear War | Video | RealClearPolitics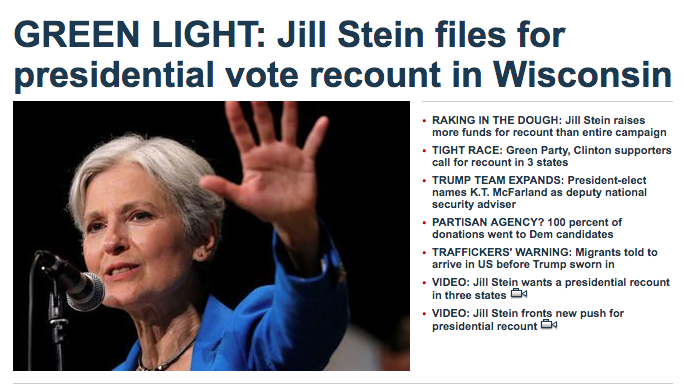 CNN has an alternative explanation. They say scientists have determined the election was hacked, using the same evidence free methodology perfected by NASA/NOAA climate experts.

Perhaps they will contract to NASA to adjust the election results. NASA has demonstrated great skill at reversing outcomes.