Mark Serreze of NSIDC is on the record as saying the Arctic has been rapidly losing ice since September 21, at temperatures far below the freezing point of water.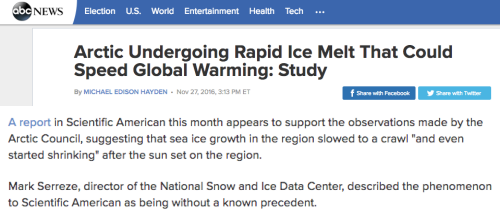 Arctic Undergoing Rapid Ice Melt That Could Speed Global Warming
Actual data shows that the amount of sea ice in the Arctic is just below all recent years, and has more than doubled since September 21.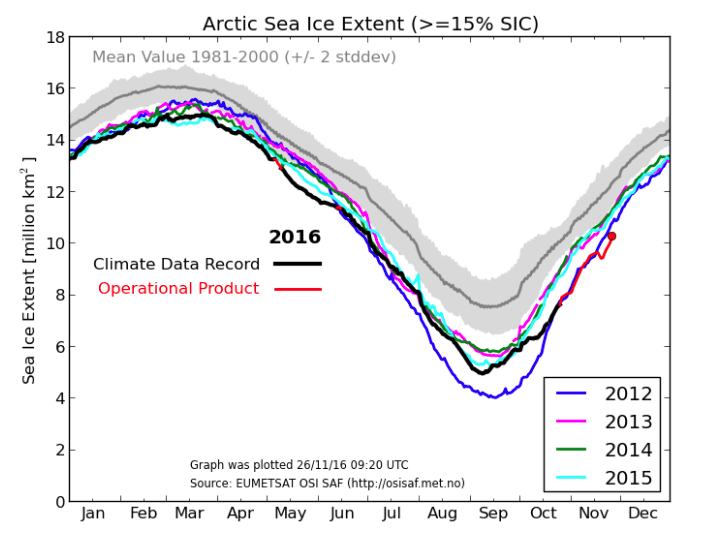 Ocean and Ice Services | Danmarks Meteorologiske Institut
Temperatures in the Arctic have been below freezing for three months, and are currently about -15C.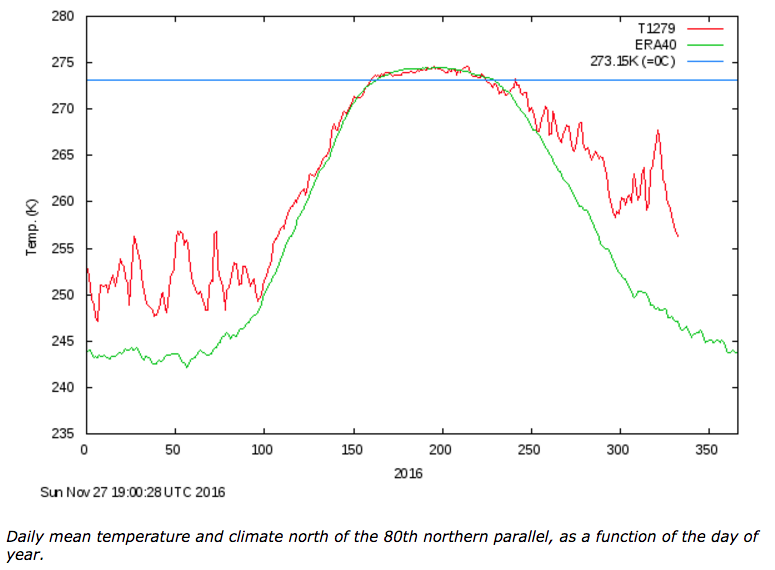 Ocean and Ice Services | Danmarks Meteorologiske Institut
The Arctic is full of ice, and its thickness is very close to normal.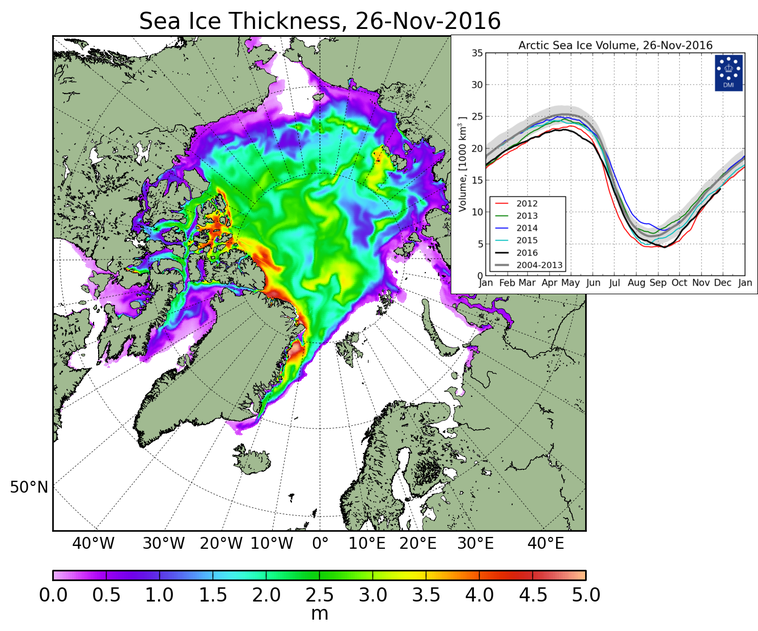 CICE_combine_thick_SM_EN_20161126.png
Mark has a long history of lying about the Arctic in exchange for NASA funding, going back for at least a decade.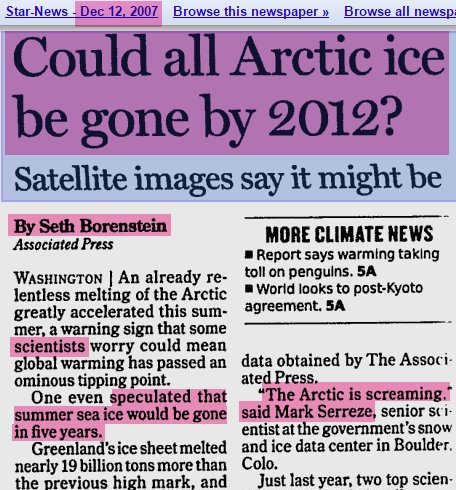 One of Mark's most dishonest tricks is to start his sea ice graphs right at the peak of the satellite era in 1979, and ignore IPCC/NOAA satellite data which shows that there was almost two million km² less ice in 1974. By doing this, he turns a cyclical Arctic trend into a linear one – one of the most fraudulent things a scientist can do.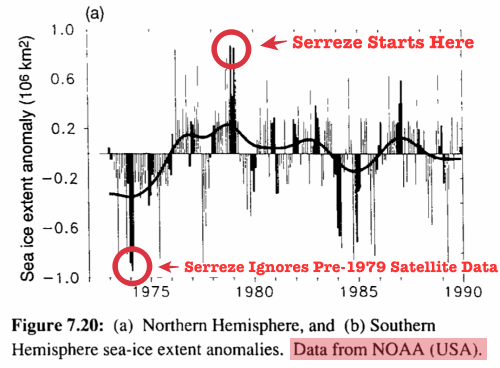 The Arctic climate is cyclical, and was very warm in the 1940's after ten "enormous" degrees of warming.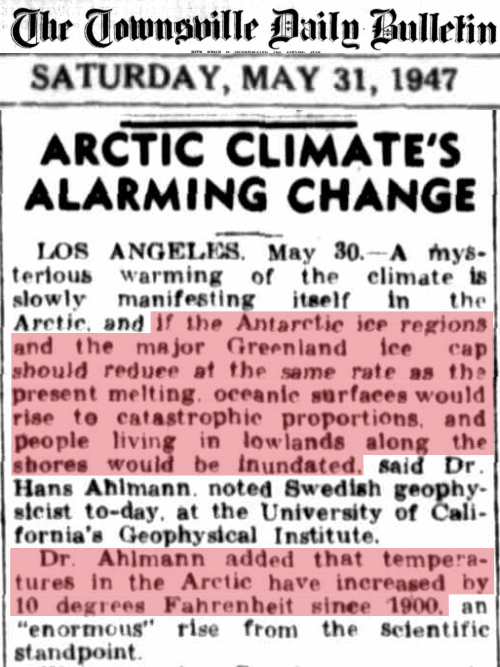 31 May 1947 – ARCTIC CLIMATE'S ALARMING CHANGE – Trove
This fact wrecks the global warming scam being perpetrated by Mark Serreze of NSIDC and Gavin Schmidt at NASA, so they not only ignore inconvenient data, but they also alter it.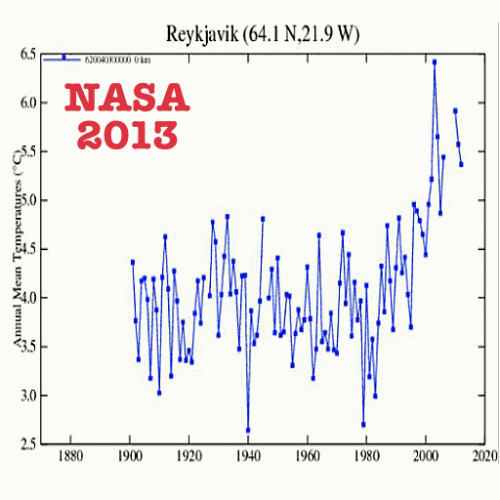 Ice gain in Greenland has been the fastest on record since September, but government climate scientists never let facts get in the way of a good scam!