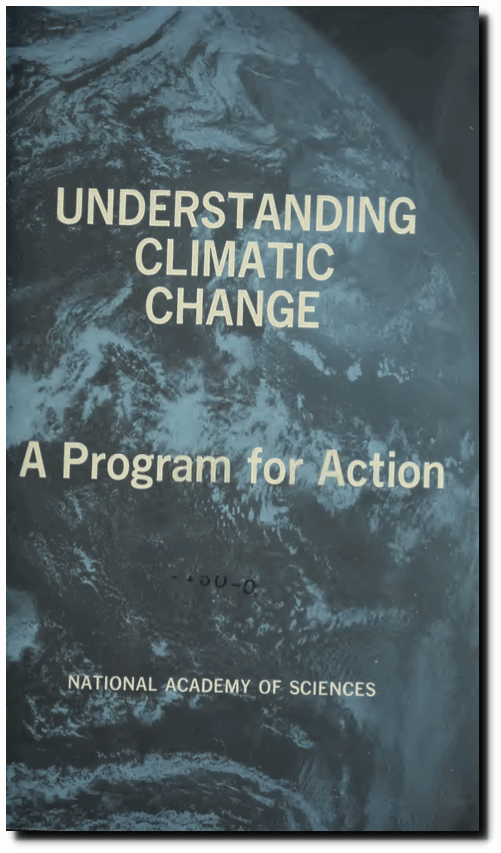 1975 National Academy Of Sciences Report
The 1975 National Academy of Sciences report showed  a large amount of warming in the northern hemisphere from 1880 to 1940, followed by an almost equally large amount of cooling to 1970.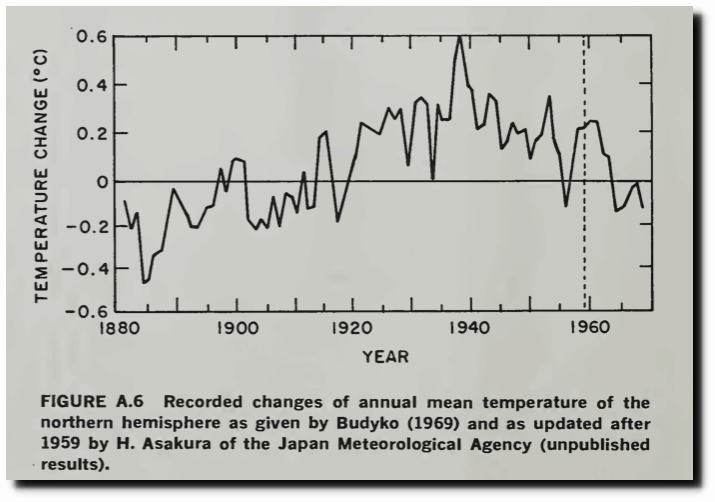 NASA has since removed most of the 1940's warmth and subsequent cooling.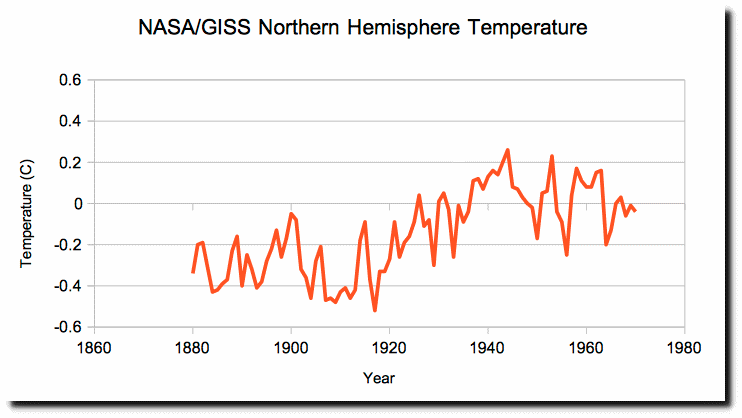 The graph below overlays the NASA graph on the NAS graph. NASA has cooled the past, and the 1940's blip has been completely removed. Also note that the NAS Y-axis is not perfectly linear. I aligned the graphs to match full scale.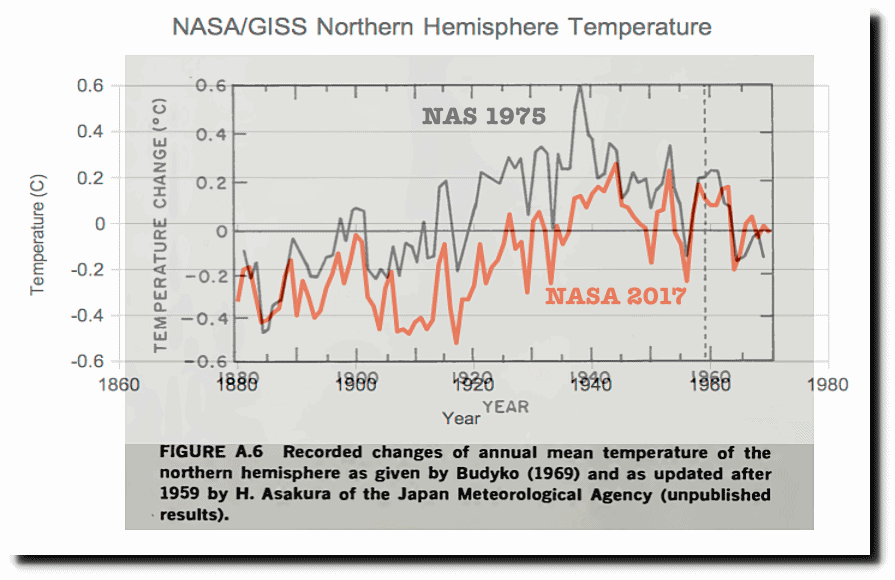 The NAS report also showed a sharp cooling from 1958 to 1963. NASA has completely removed this cooling.
NOAA showed this same cooling in both surface and radiosonde temperatures.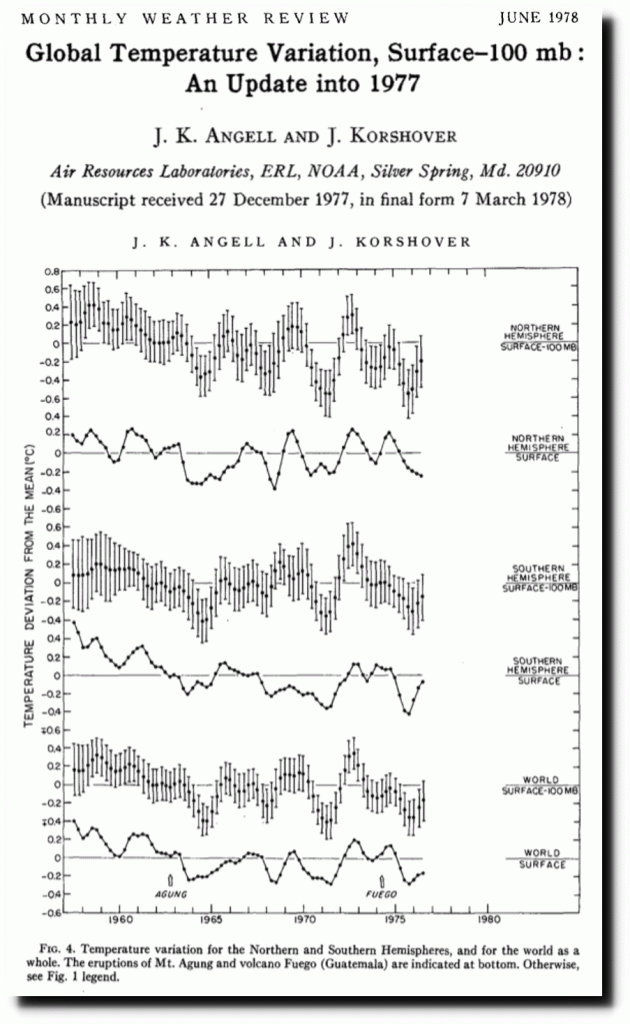 At the time, there was 100% consensus among scientists that Earth was cooling. NASA has erased the unanimous consensus.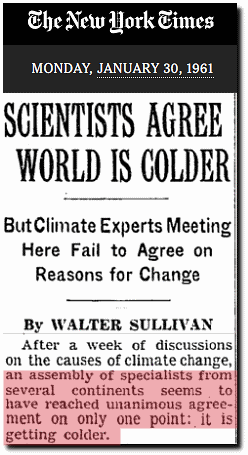 Glaciers in Norway were growing for the first time in 200 years.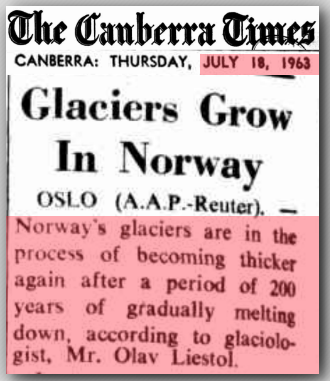 18 Jul 1963 – Glaciers Grow In Norway
The destruction of the temperature record did not happen accidentally. Climate scientists planned this out, and executed exactly to plan.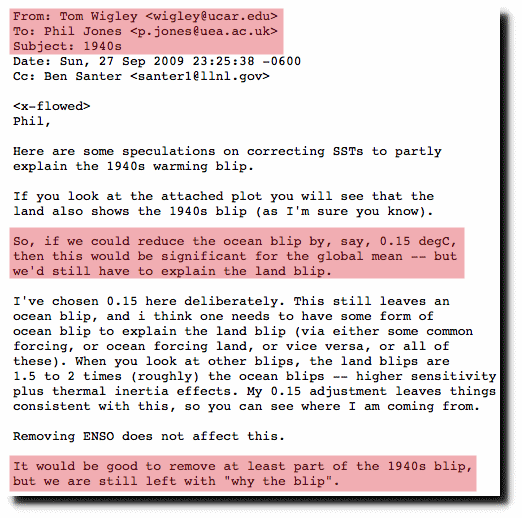 Government climate scientists have demonstrated over and over again that they can't be trusted with models or data. Even alarmist Carl Mears acknowledges that the models don't work.
Note that after 1998, the observations are likely to be below the simulated values, indicating that the simulation as a whole are predicting too much warming.