Twelve years ago, Kerry Emanuel of MIT predicted an increase in major hurricanes.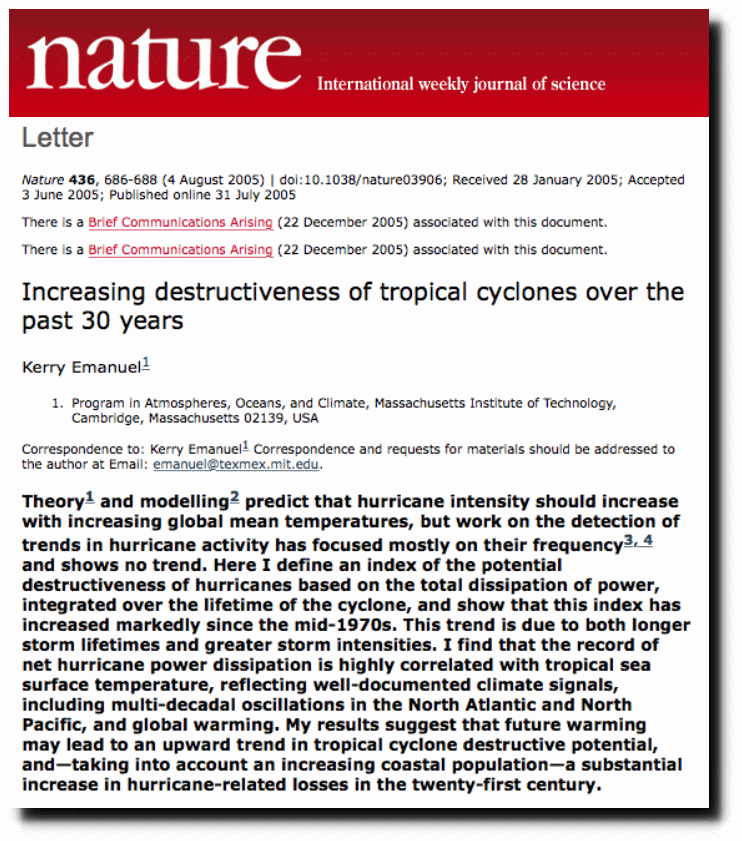 Increasing destructiveness of tropical cyclones over the past 30[thinsp]years : Abstract : Nature
The US hasn't had a major hurricane for almost twelve years, the longest such period on record. Because of his incompetence, Emanuel has been chosen to speak about hurricanes and global warming induced natural disasters at the CU World Affairs Conference tomorrow, at the Walter Orr Roberts Distinguished Lecture.

Walter Orr Roberts is well known for his predictions during the 1970's that global cooling would lead to an increase in natural disasters "unstable climate, crop losses, food losses and death by starvation."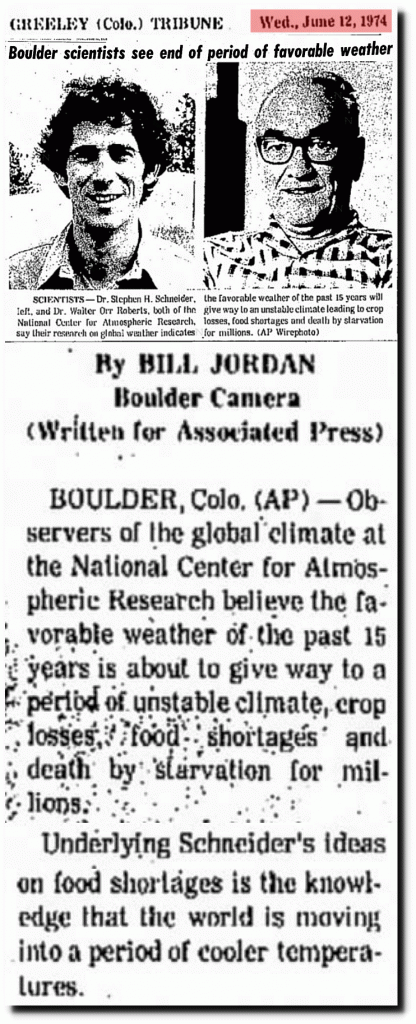 12 Jun 1974, Page 20 – at Newspapers.com
So the symptoms of global warming and global cooling are apparently identical.  And if this isn't enough of a clown show already, Emanuel is ashamed to be an American because climate skeptics have called him out on his junk science.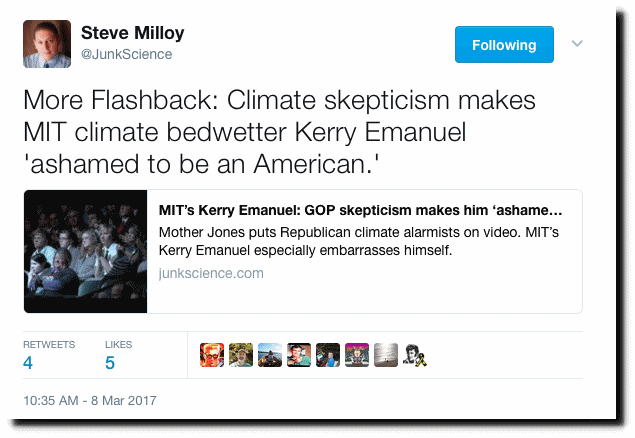 I hope to attend this junk science lecture tomorrow and inject some factual information into their BS.