Arctic sea ice extent is up 25% over the past five years. Green shows ice gain since August 30, 2012.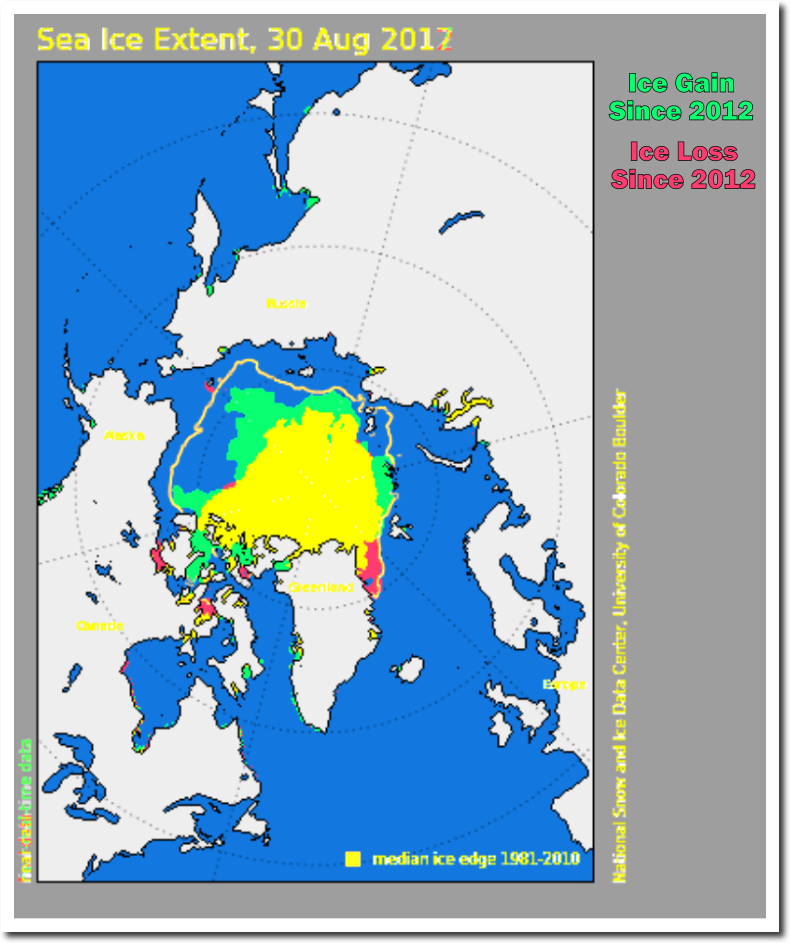 Extent is fourth highest in a decade.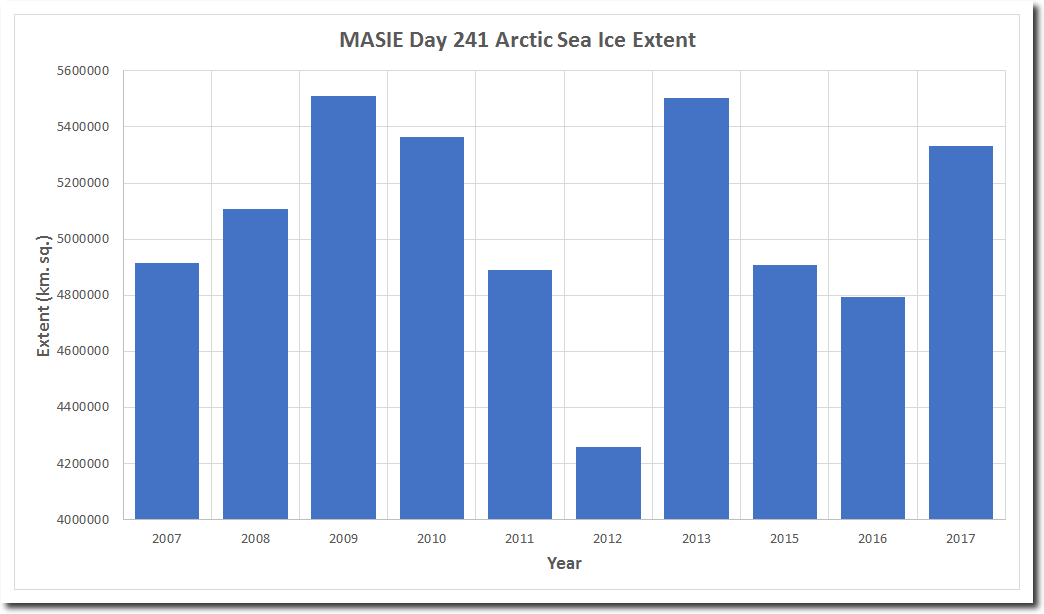 There has been no trend since this date in 2006.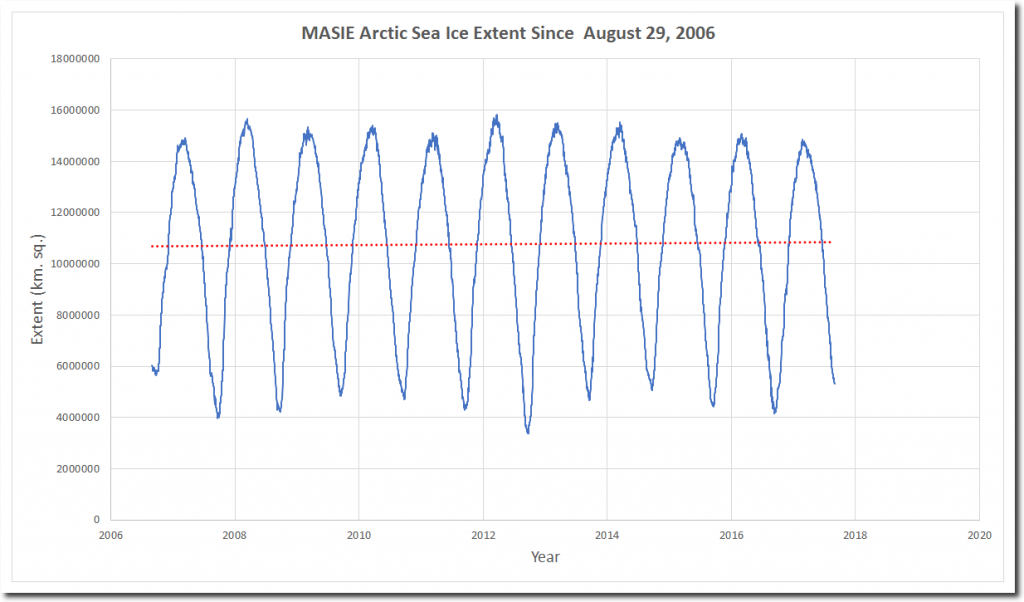 masie_4km_allyears_extent_sqkm.csv
Surface ice mass gain in Greenland is almost 50% above normal.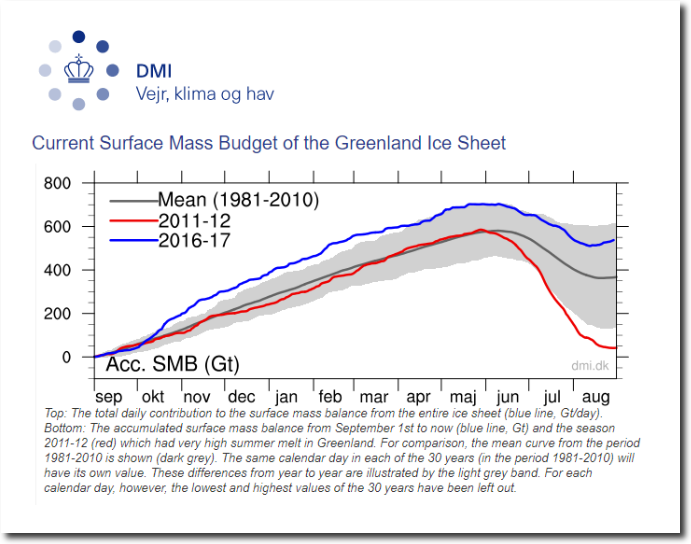 Greenland Ice Sheet Surface Mass Budget: DMI
Experts insist that Arctic ice is disappearing, because if they told the truth their funding would get cut off.