On this date in 1936, the US was incredibly hot. Minneapolis, Kansas was 119 degrees, 32 degrees warmer than their forecast maximum today of 87 degrees. Experts say this is the hottest year ever, and temperature extremes are getting much larger.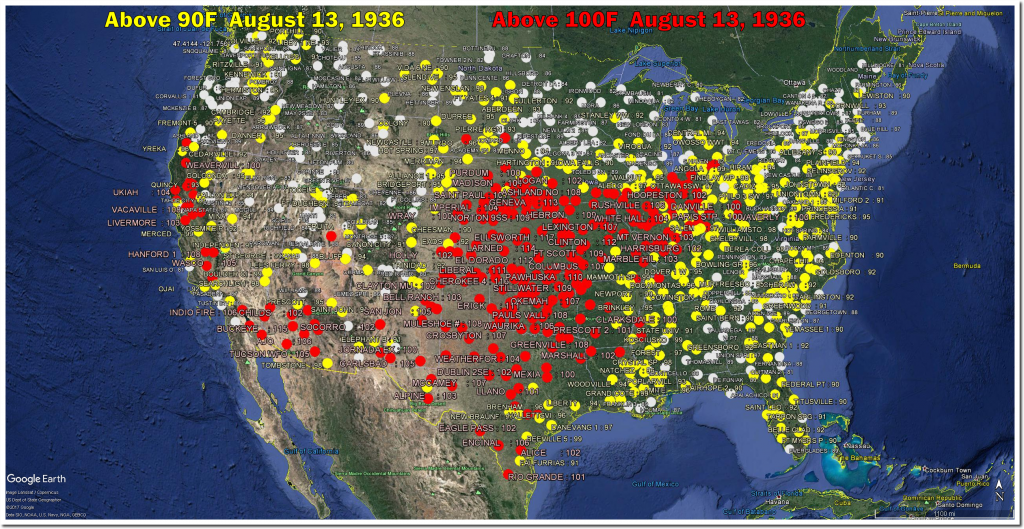 The data shows the exact opposite of expert claims. The range of daily temperatures is plummeting – indicating that the climate is becoming much milder.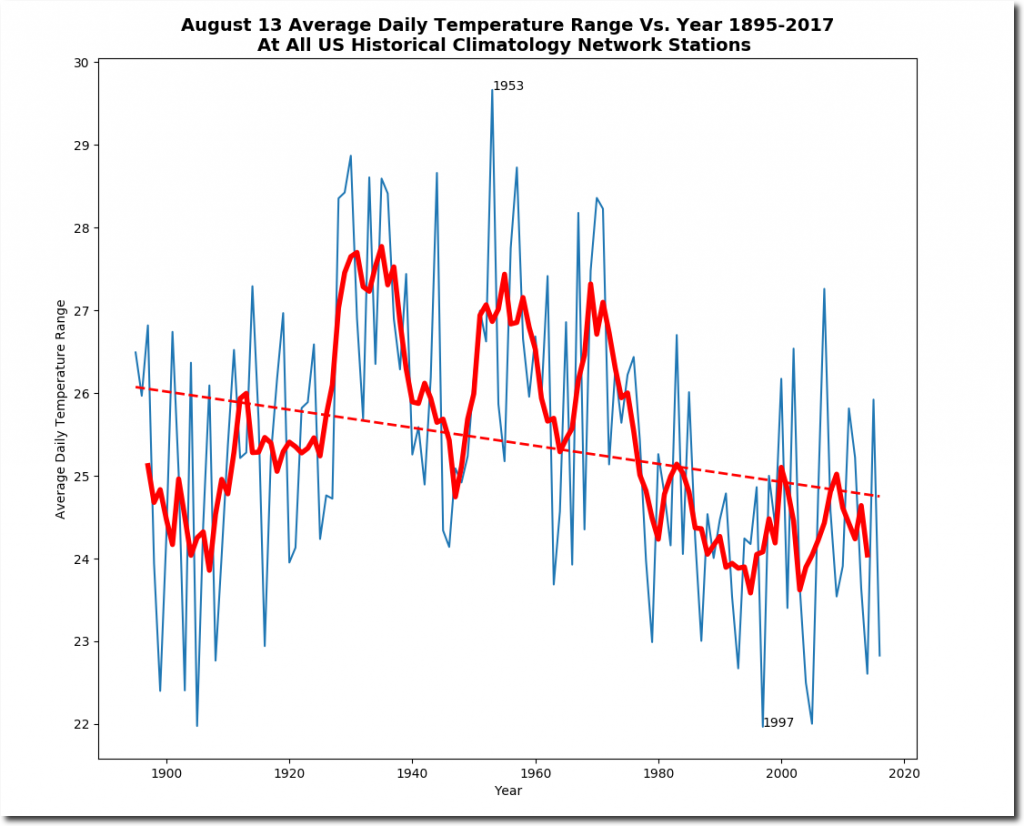 Government climate experts are criminals – not scientists.