It ain't what you don't know that gets you into trouble. It's what you know for sure that just ain't so.

– Mark Twain
Time Magazine reports : "scientists find" that the Arctic is melting irreversibly.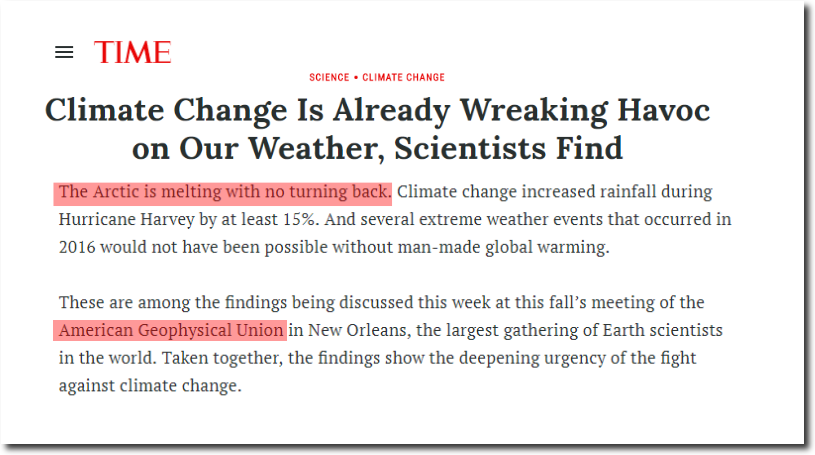 Climate Change: Scientists Warn of Global Warming Dangers | Time
On the actual Earth, Arctic sea ice extent is close to normal, and growing fast. It isn't completely clear which planet climate scientists occupy, but it certainly isn't the same one the rest of the human race lives on.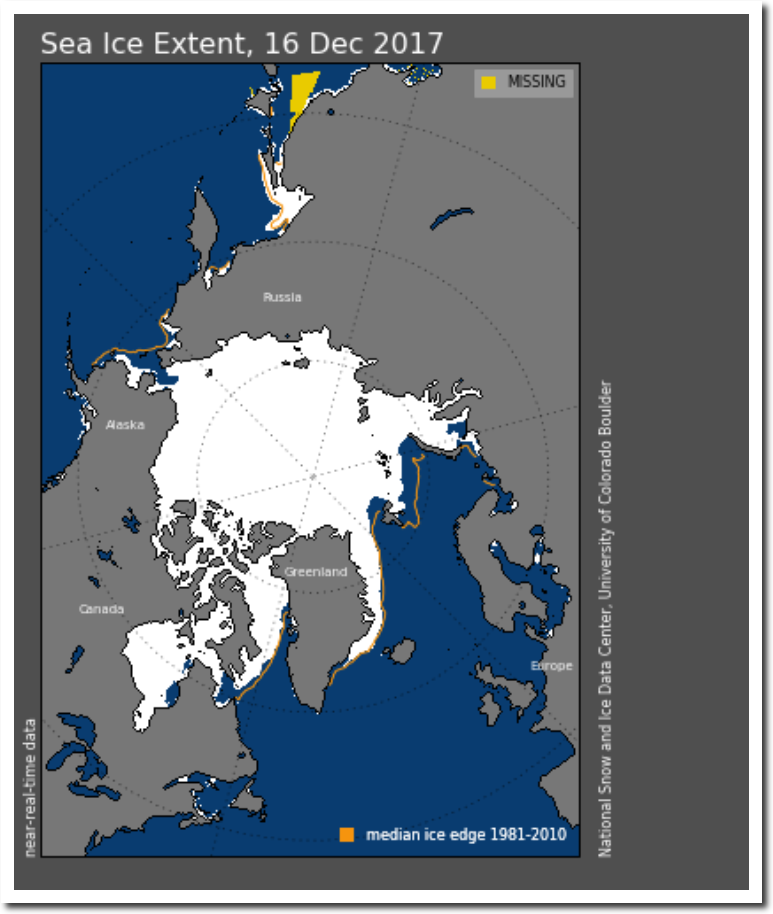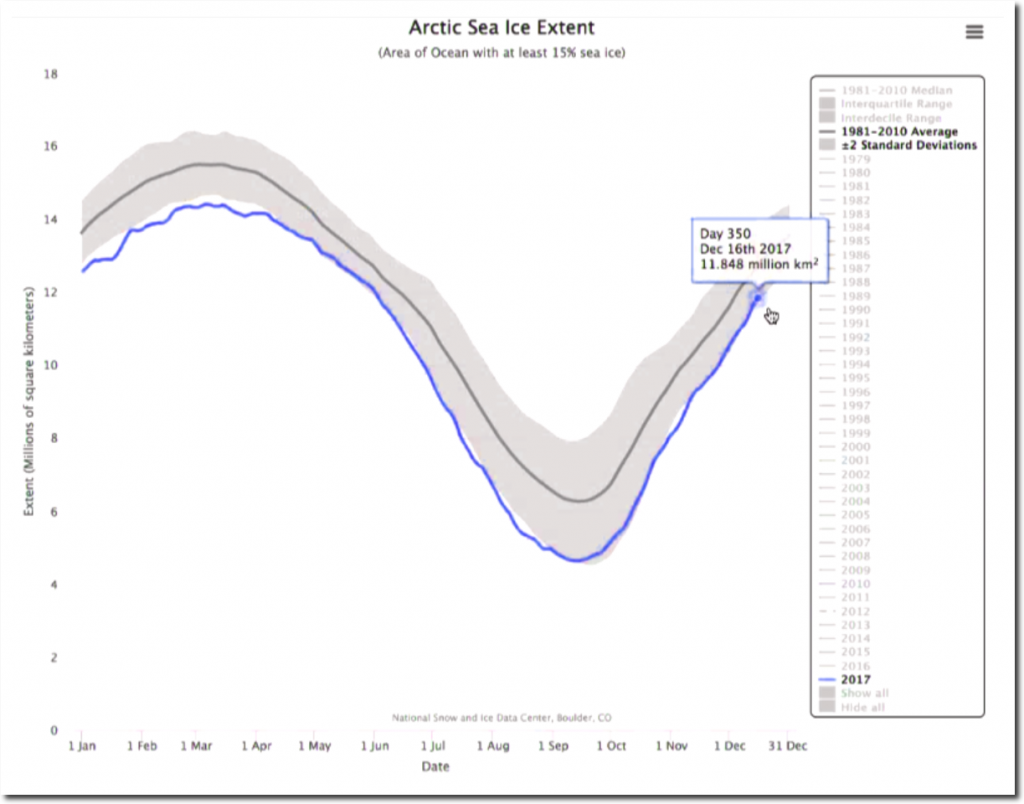 Charctic Interactive Sea Ice Graph | Arctic Sea Ice News and Analysis
Forty years ago, Time Magazine reported that scientists found we were entering a new ice age.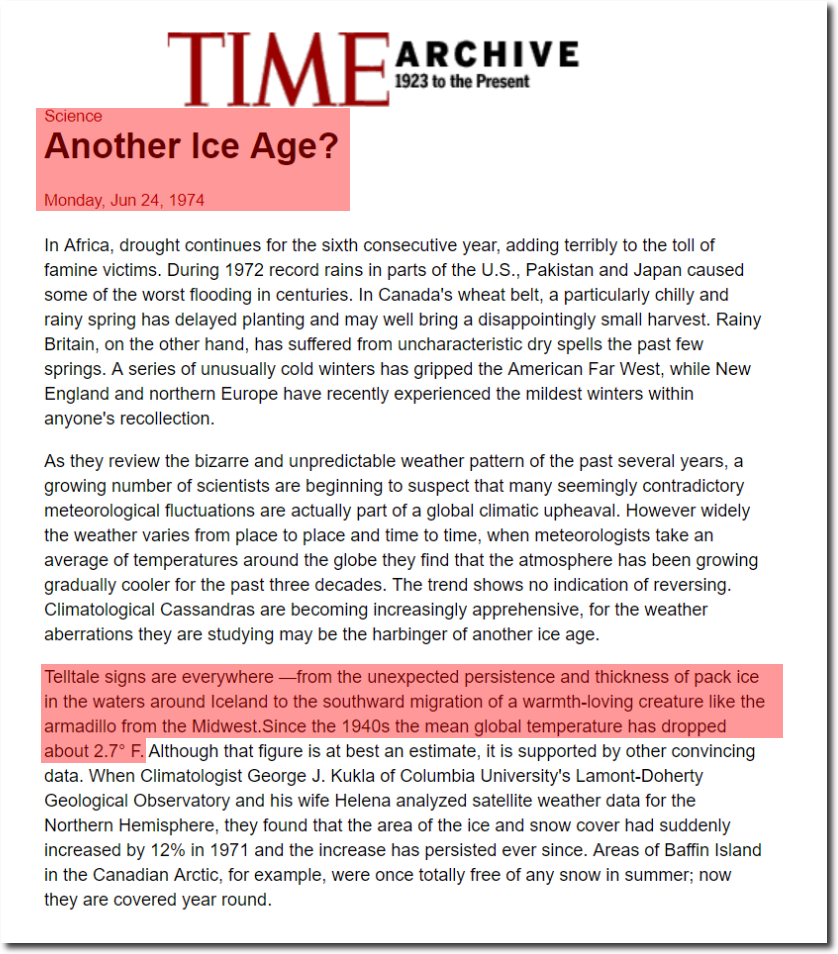 TIME Magazine Archive Article — Another Ice Age? — Jun. 24, 1974
The CIA knew about the cooling, and the unprecedented prior warmth in the Arctic from 1920 to 1960.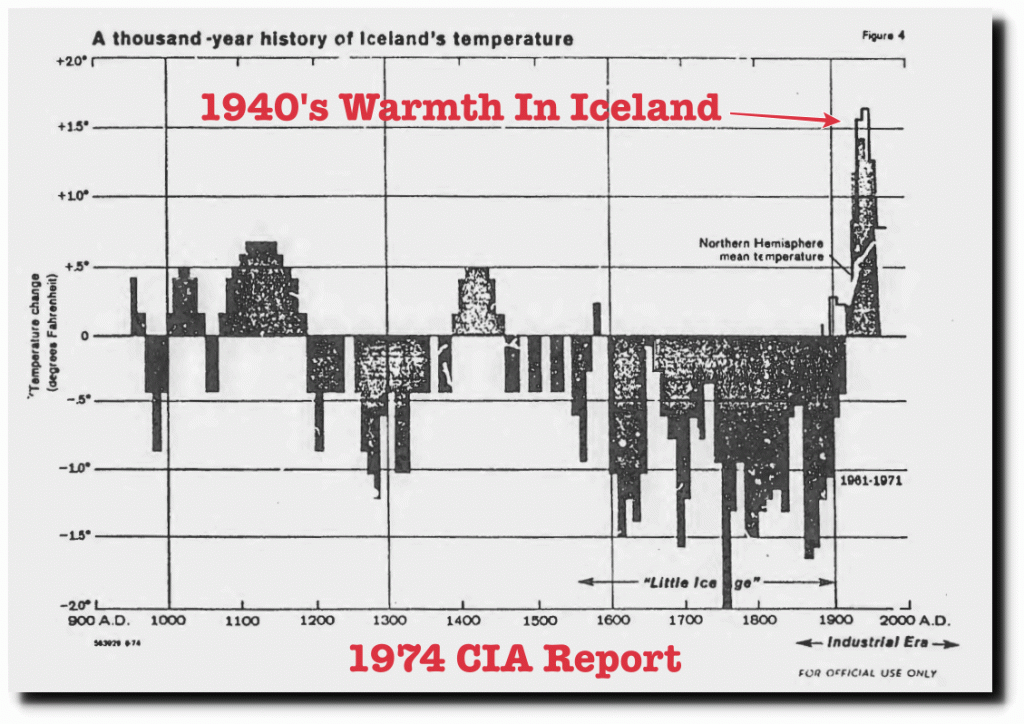 By 1952, the glaciers of Greenland, Alaska and Norway were rapidly melting and threatening to drown seaports.

18 Feb 1952 – Melting Pole Ice Threat To Ports – Trove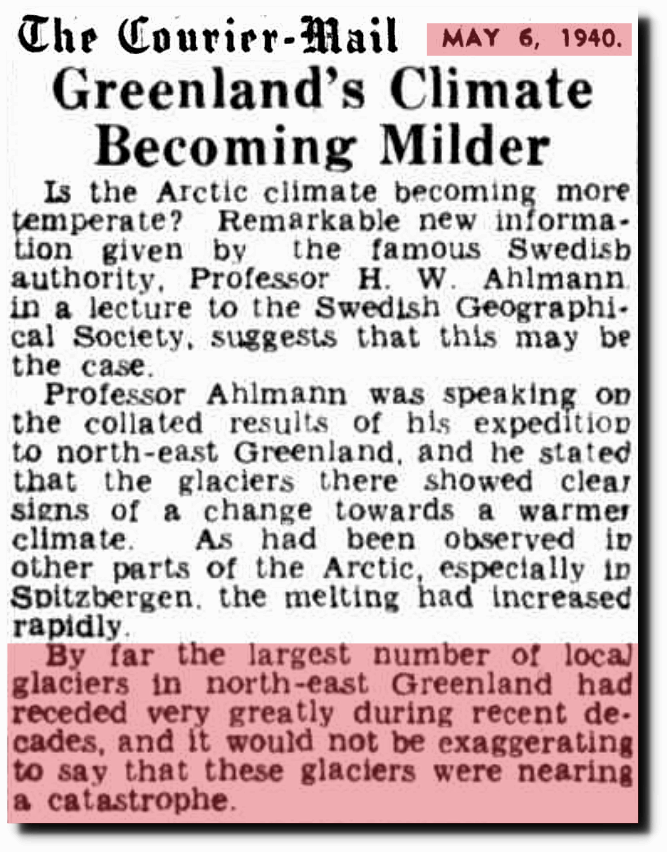 06 May 1940 – Greenland's Climate Becoming Milder
The same government climate scientists who lie about about the current and future state of the Arctic, also control the past state of the Arctic. The prior warmth and cooling wrecked their scam, so NASA simply erased it.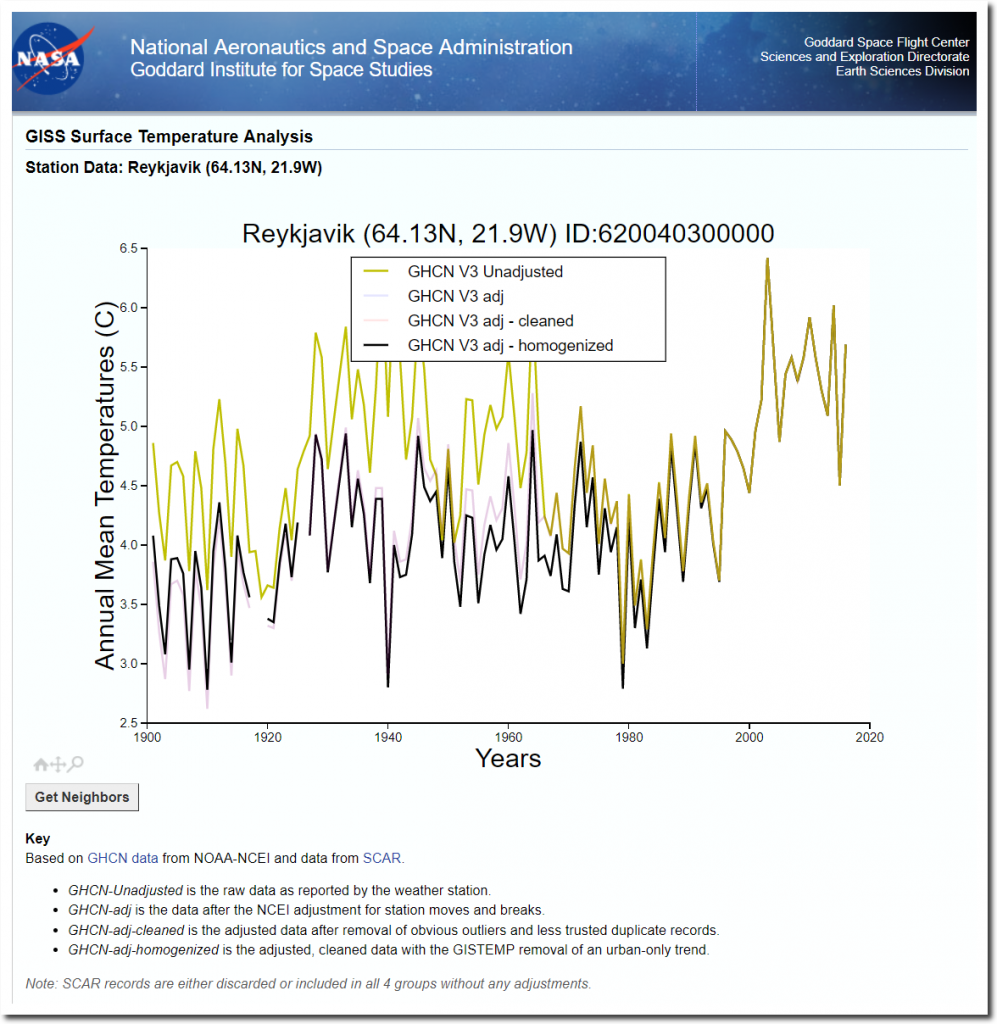 Data.GISS: GISS Surface Temperature Analysis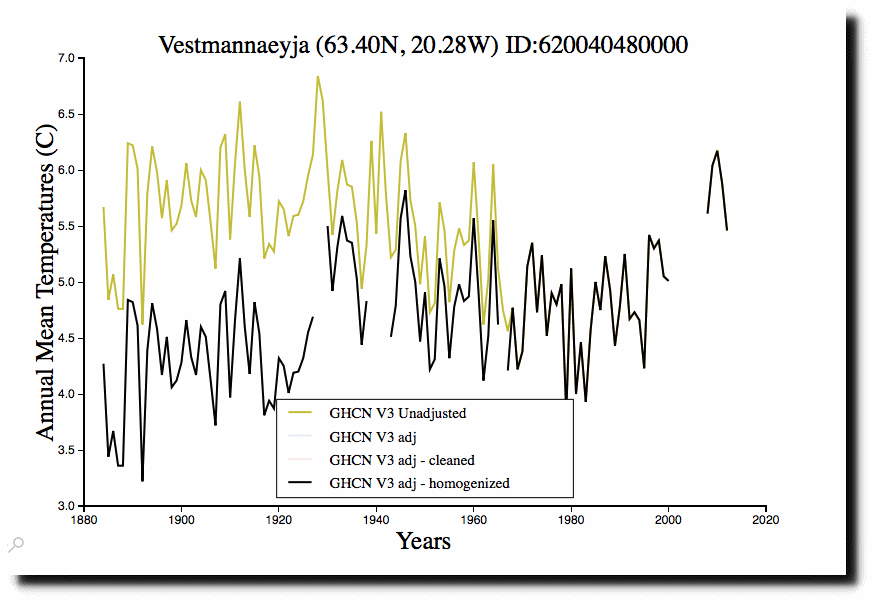 Data.GISS: GISS Surface Temperature Analysis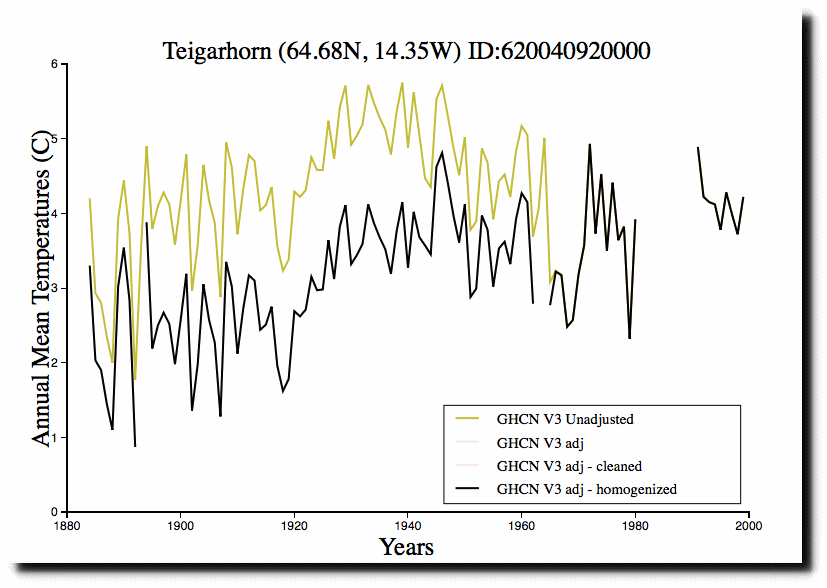 Data.GISS: GISS Surface Temperature Analysis
"Who controls the past controls the future. Who controls the present controls the past"

– George Orwell 1984″