A few hours of mild weather in Greenland during April, 2016 was alarming, and scientists were stunned.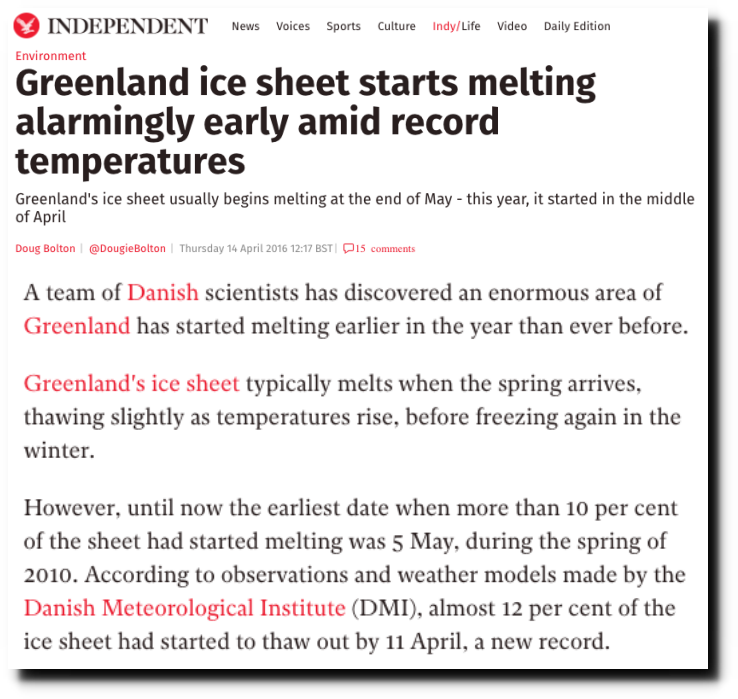 Greenland ice sheet starts melting alarmingly early amid record temperatures | The Independent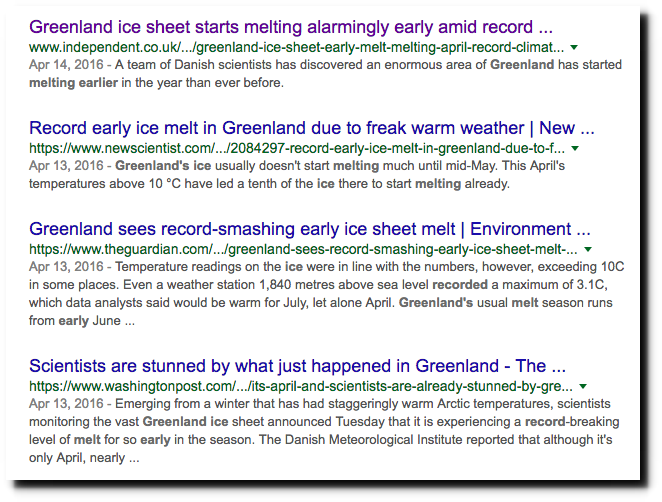 Almost all of 2016 had below normal melting, and that was just weather – but one warm day in April was alarming climate.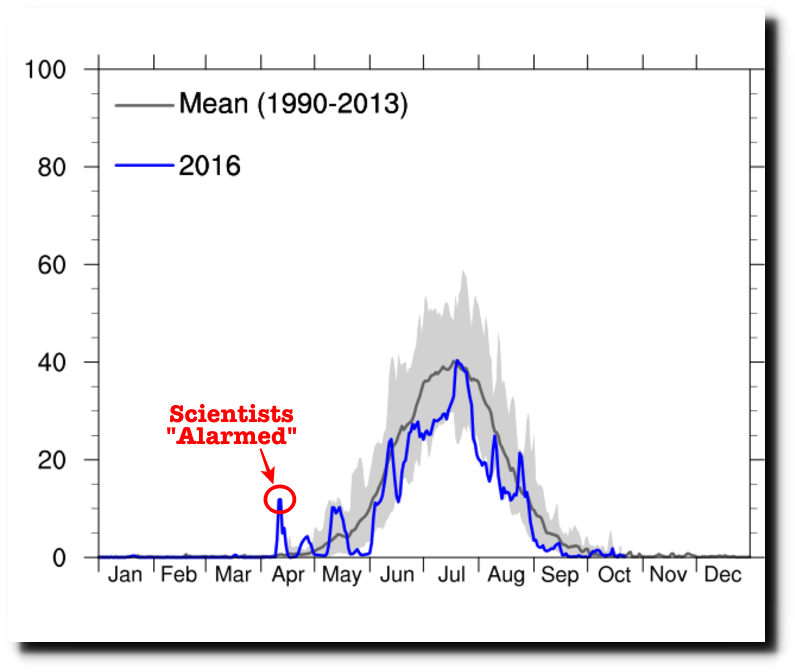 Greenland Ice Sheet Surface Mass Budget: DMI
This year hasn't seen any significant melting.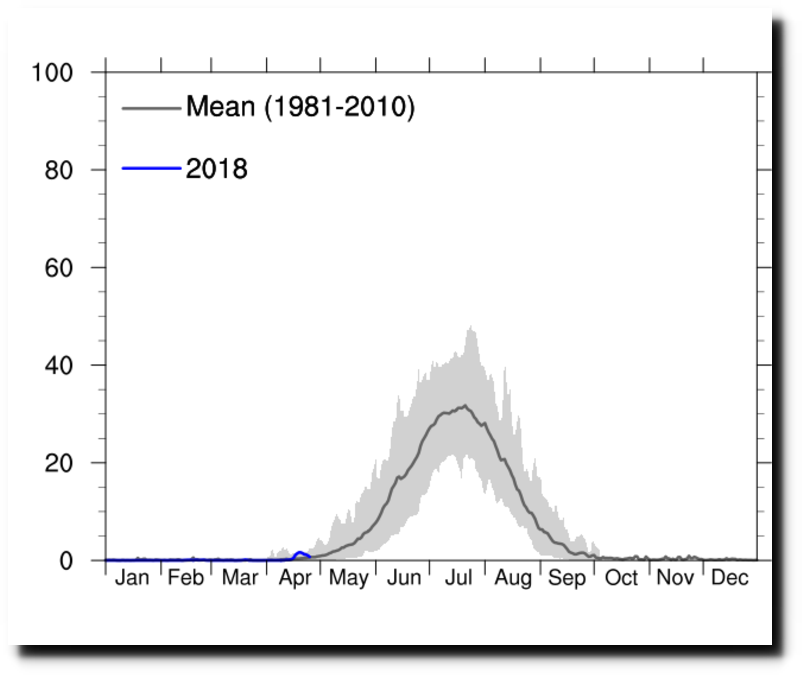 Greenland Ice Sheet Surface Mass Budget: DMI
And Greenland is very cold.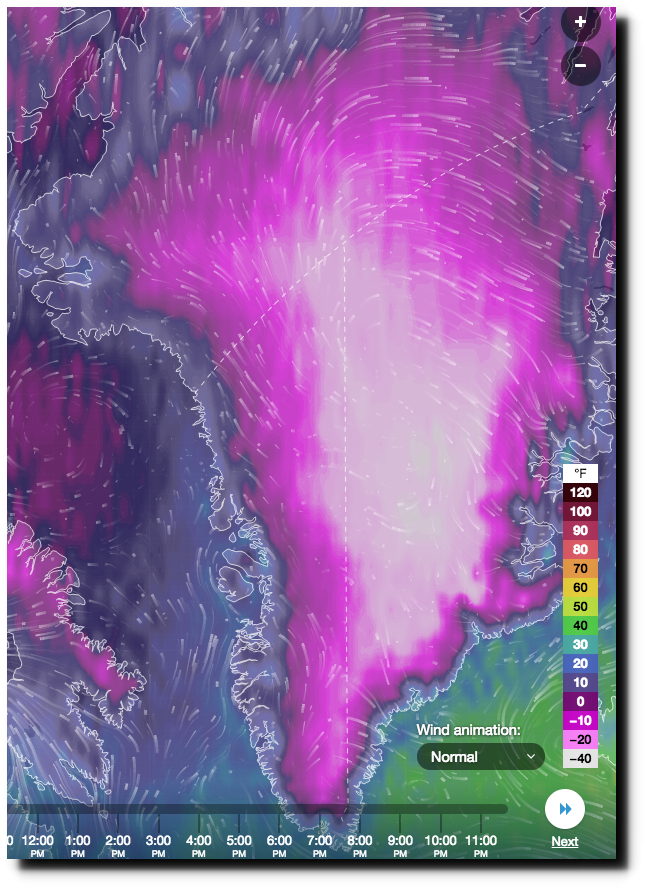 Ventusky – Wind, Rain and Temperature Maps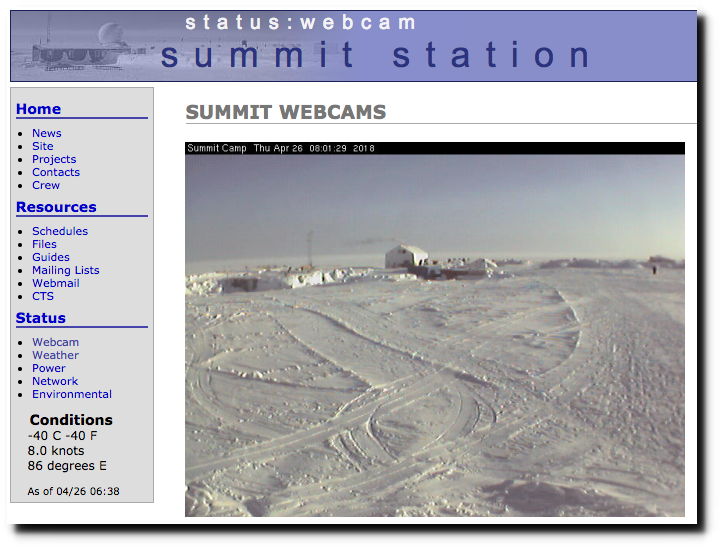 Scientists tell us that the imaginary melting is the fastest rate in centuries.

All information which impacts climate science funding is either labeled as cherry-picking or declared to be weather, not climate. But any warm weather, real or imaginary, is climate. 
Nothing new about this however, climate experts have been pulling the same BS since at least 1871.
every season is sure to be "extraordinary," almost every month one of the driest or wettest, or windiest, coldest or hottest, ever known. Much observation, which ought to correct a tendency to exaggerate, seems in some minds to have rather a tendency to increase it.