Today marks halfway through meteorological Spring (March-May) and the US Midwest is having the coldest Spring on record, 22 degrees colder than the Spring of 1910 when CO2 was 300 PPM.
The only other year which came close to this was 1975, when scientists were worried about a new ice age.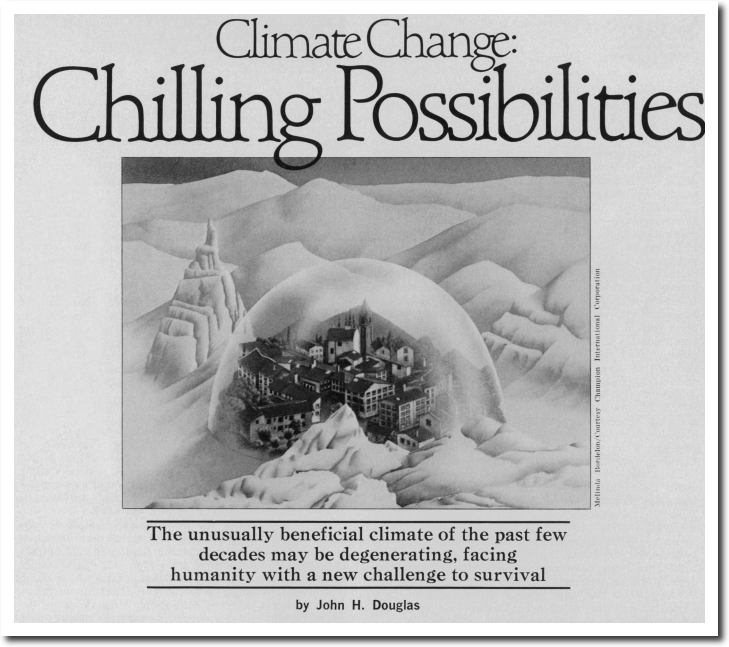 TIME Magazine Archive Article — Another Ice Age? — Jun. 24, 1974
Newsweek April 28. 1975  The Cooling World
The world's leading climate experts wrote a letter to President Nixon in 1972 warning of a new ice age within a century.
THE ROLE OF NOAA'S CLIMATE PREDICTION CENTER IN THE DEVELOPMENT OF CLIMATE SERVICES
This is the first time the Midwest has had fewer than 10% of days over 60 degrees during the first half of Spring, compared with 1910 when more than two-thirds of days were over 60 degrees.
This will of course not be reported by the mainstream media or told to school children, because it wrecks the global warming agenda.