Arctic sea ice volume (22,100 km^3) is now above the 2004-2013 mean (21,400 km^3.)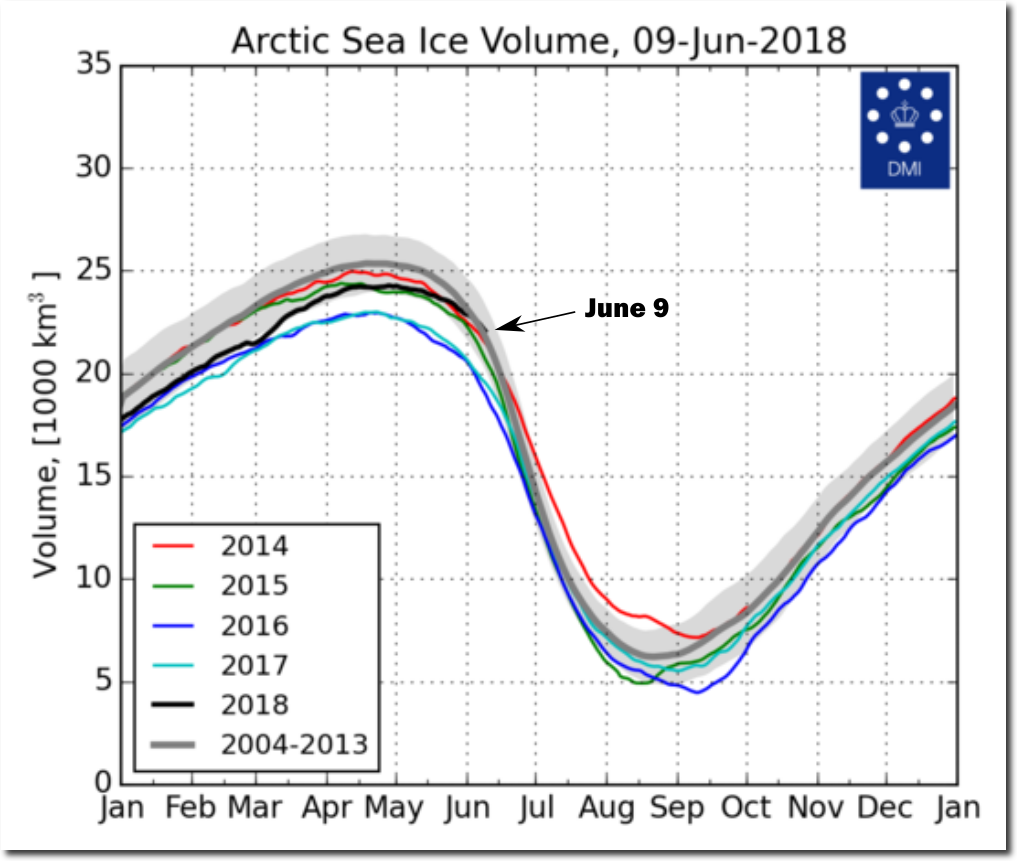 FullSize_CICE_combine_thick_SM_EN_20180609.png (1337×1113)
Arctic sea ice volume is highest for the date in thirteen years, and declining at the slowest rate on record.
The clock is ticking for James Hansen's climate prophesies.  Arctic ice free by 2018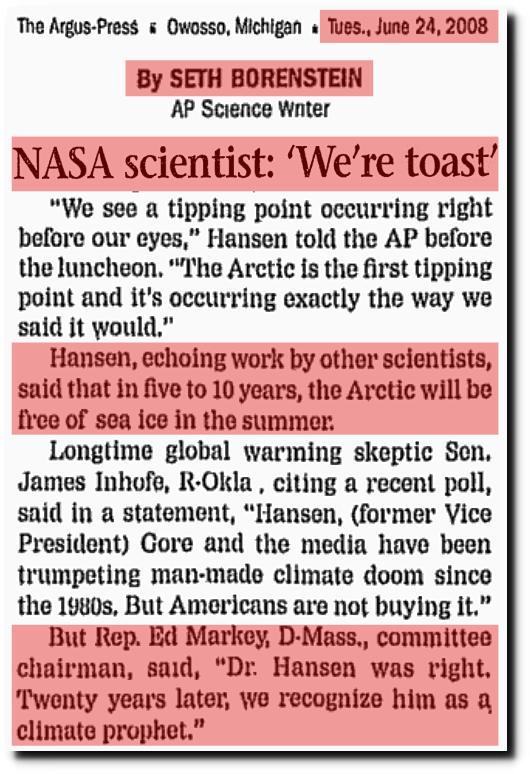 The Argus-Press – Google News Archive Search
Lower Manhattan underwater by 2018.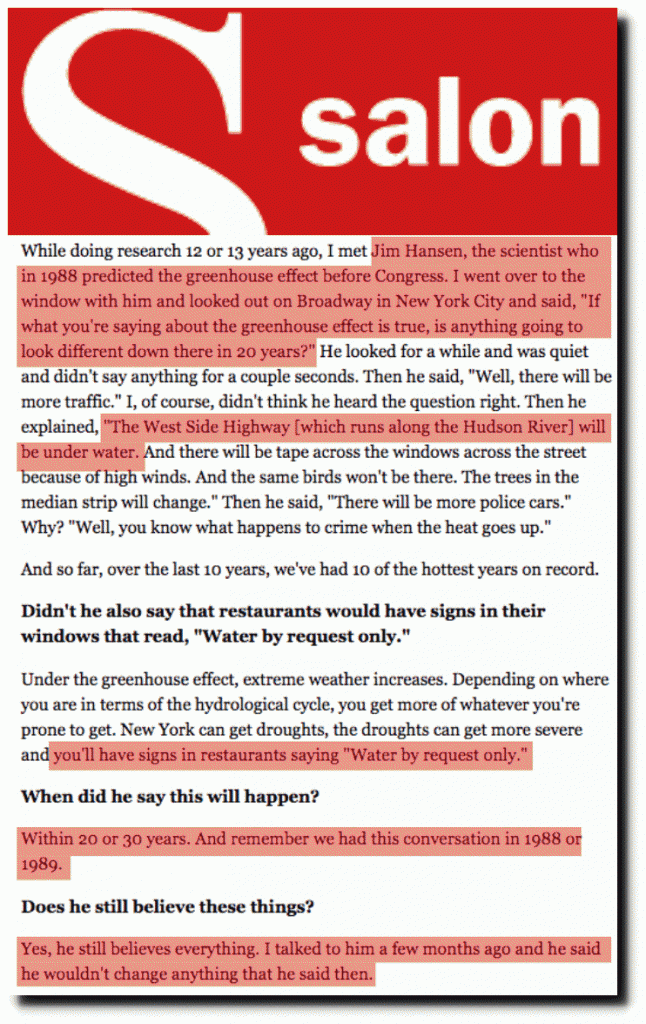 Stormy weather – Global warming – Salon.com
The faithful remain undaunted however. Reality and veracity play no part in the world of climate alarmists – for whom no lie is too big.
We're witnessing the fastest decline in Arctic sea ice in at least 1,500 years – Vox