Thirteen years ago, the New York Times announced the "Endless Summer" and said "It goes hand in hand with polar bears dying in the Arctic as the sea ice shrinks."
With Warmer Weather, Different Decisions to Make – The New York Times
The Washington Post predicted seven years ago that cherry blossoms would start blooming in January.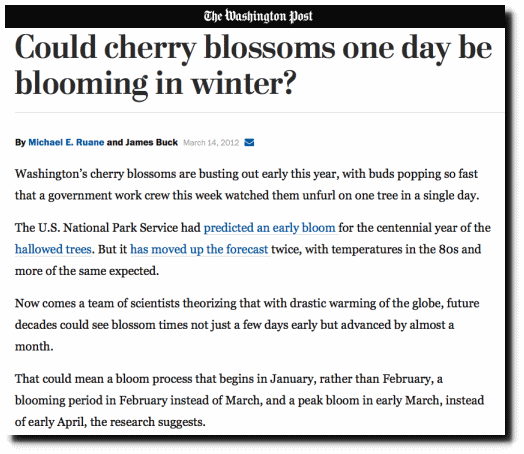 Could cherry blossoms one day be blooming in winter? – The Washington Post
January temperatures have been declining in the Northeastern US since the 19th century.
The New York Times cherry-picked a warm year which went against the trend, and declared it to be science.
The percentage of cold January nights has been increasing.
The warmest January in the Northeast was 1932, when the Lake Placid Winter Olympics almost had to be cancelled due to no snow.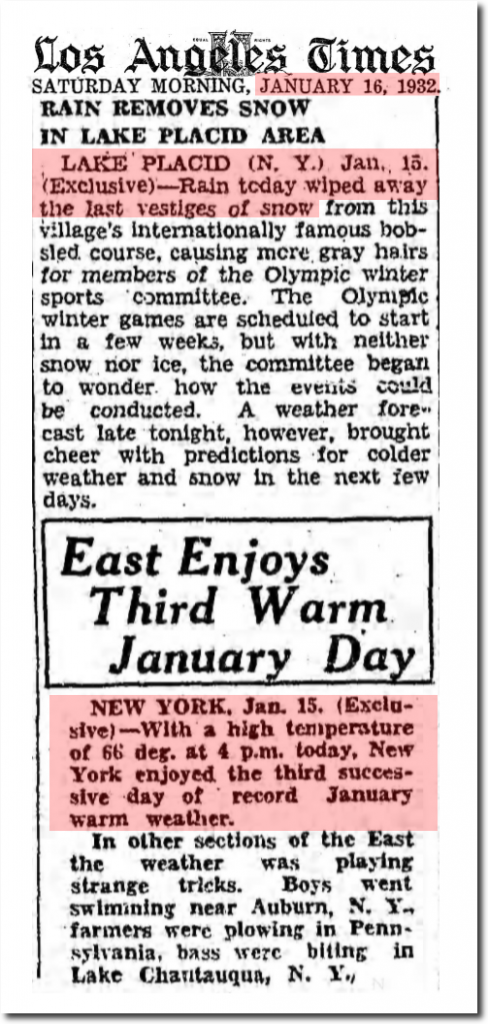 16 Jan 1932, Page 1 – The Los Angeles Times 
Addison, New York was 74 degrees on January 14, 1932.
Democracy dies in superstition and censorship.  All the fake news that is unfit to print.