Sixty years ago today, Buddy Holly, Ritchie Valens, and The Big Bopper (J. P. Richardson) were killed in a plane crash at Mason City, Iowa.  They chartered the plane because Buddy Holly was tired of sitting on a freezing cold bus. Waylon Jennings was supposed to be on the flight, but got bumped off by The Big Bopper. The last conversation between Buddy Holly and Waylon Jennings was :
Buddy : I hope you freeze your ass off on the bus
Waylon : Well, I hope your ol' plane crashes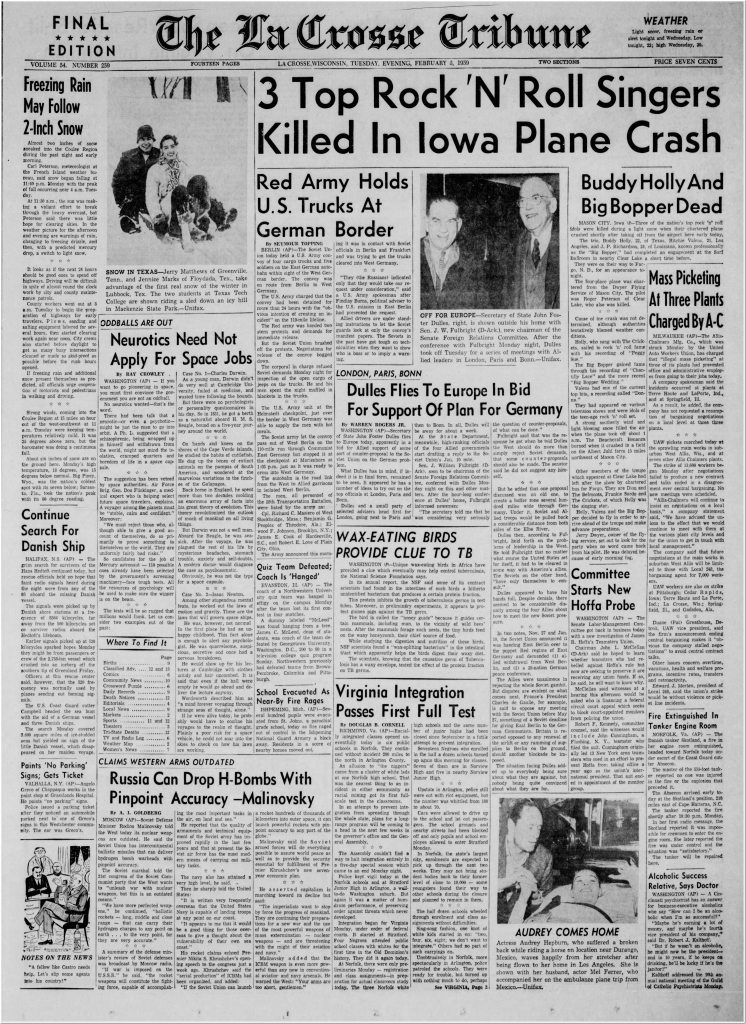 03 Feb 1959, Page 1 – The La Crosse Tribune at Newspapers.com
Sixty years ago today was the first day Virginia allowed black children to attend school with white children. And sixty years later they still have a racist Democratic governor.
03 Feb 1959, Page 1 – Clarion-Ledger at Newspapers.com
A few hours after Buddy Holly's crash, an airliner crashed in the East River, killing 65 people.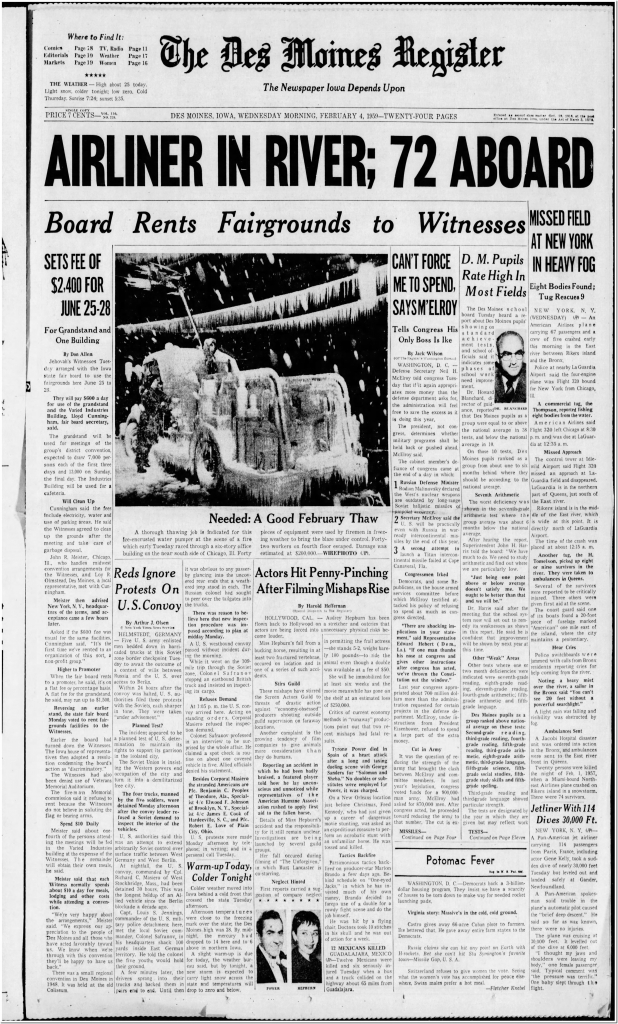 04 Feb 1959, Page 1 – The Des Moines Register at Newspapers.com