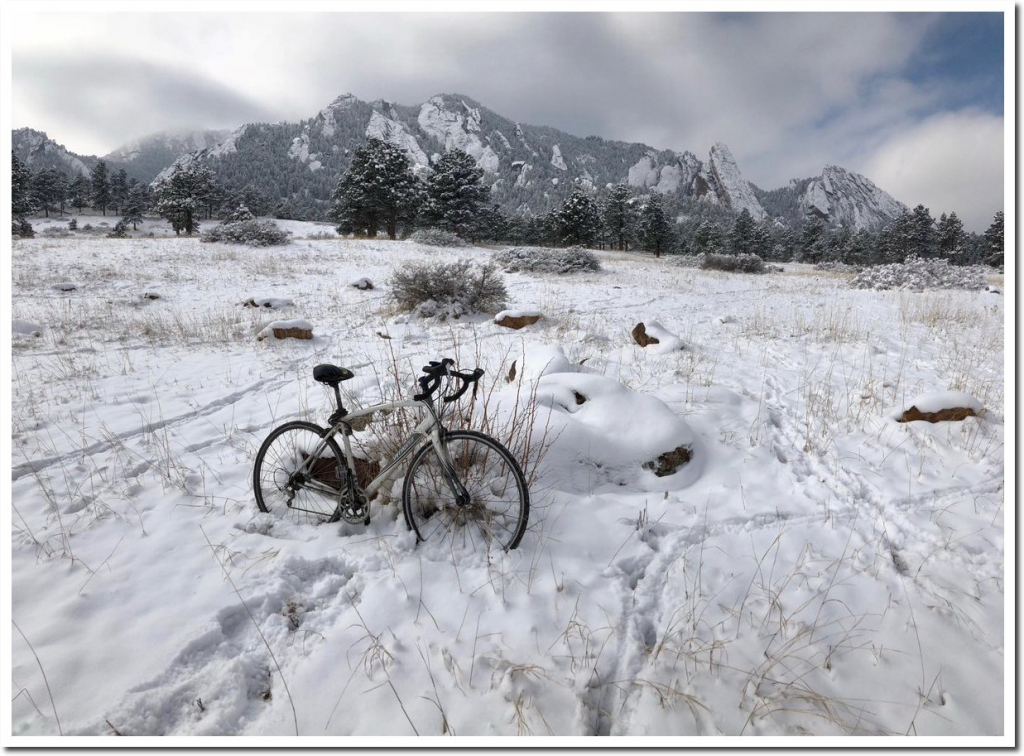 The last two afternoons were both the second coldest on record for the date in Boulder.
The cold is forecast to shift east over the next week, with temperatures well below 0F (-18C)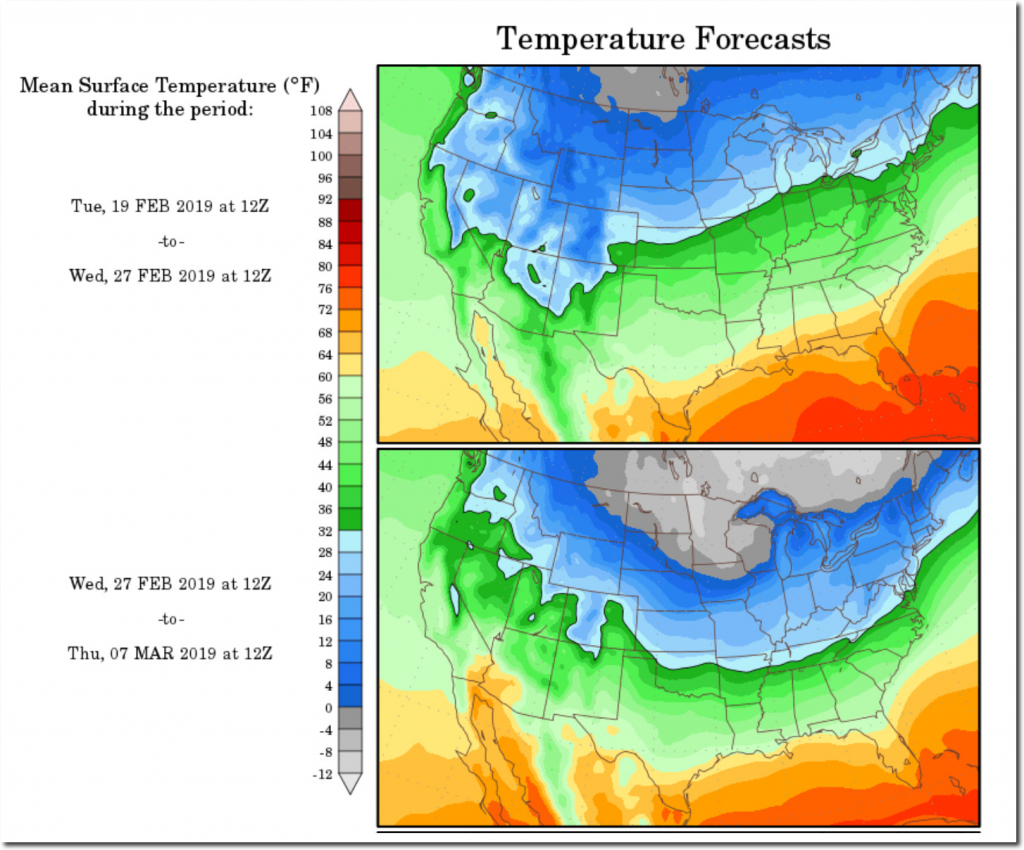 10-Day Temperature Outlook for the Conterminous U.S.
Illinois has never had an afternoon below 0F between February 18 and December 10.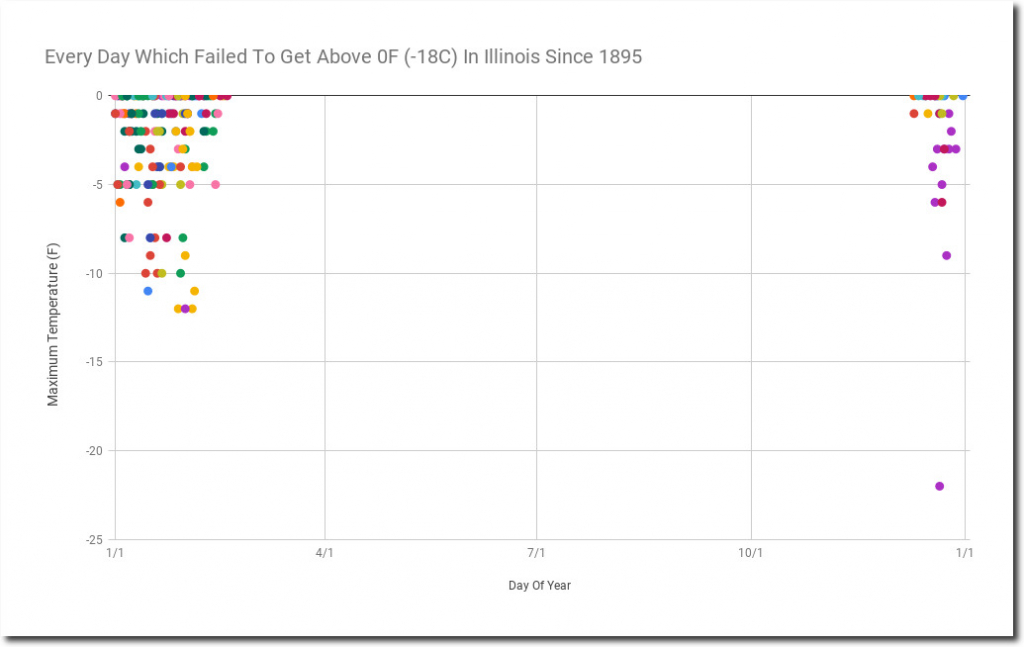 Afternoons below 0F were not unusual in Illinois prior to 1940, but they nearly disappeared during the 1940s and 1950s. They became quite common during the 1970s, 1980s and 1990s, but then disappeared for a few years after the year 2000. Over the past few years very cold afternoons have started becoming common again.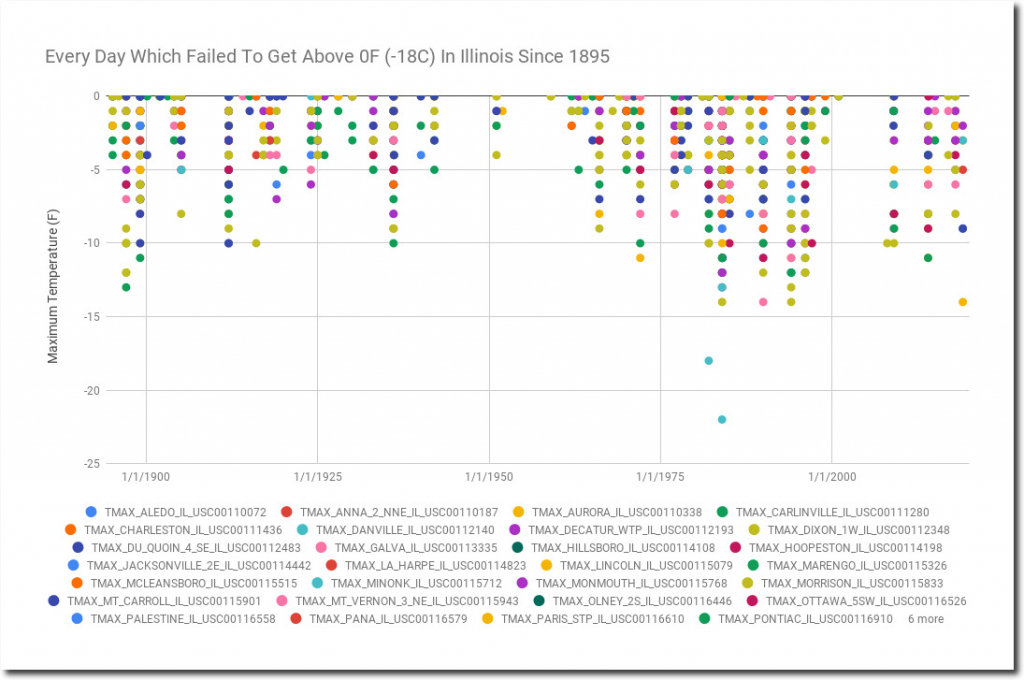 Afternoon temperatures have declined in the Midwest since the 19th century, with 2014 being the coolest on record.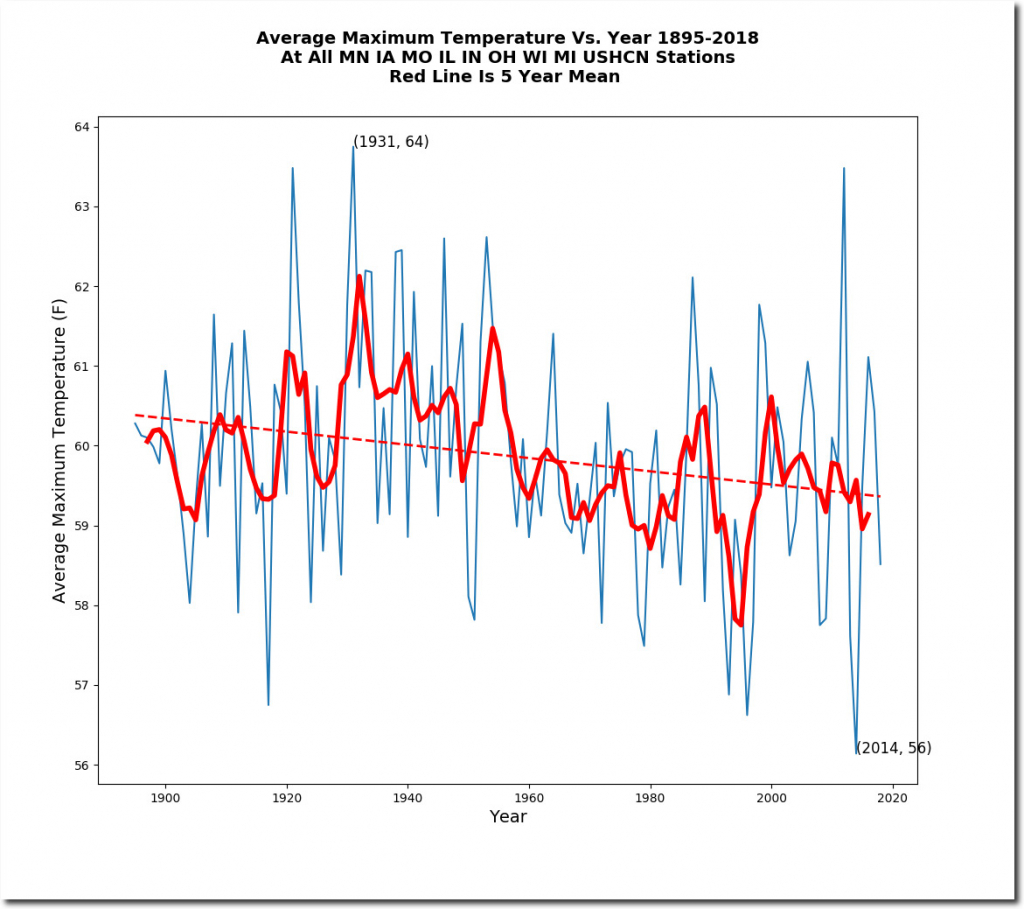 There hasn't been much of a trend in the frequency of cold nights, but during 2014 one night out of four was below 20F in the Midwest.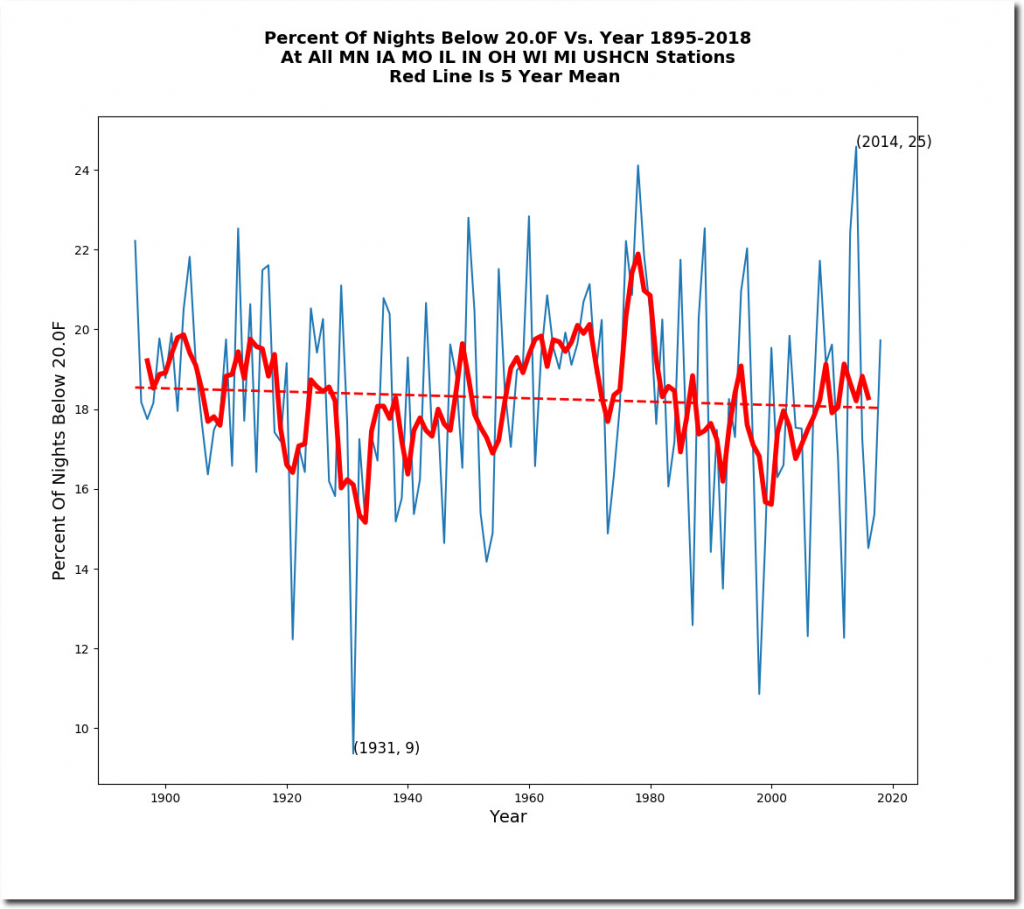 The frequency of hot afternoons has plummeted in the Midwest since the 19th century, with recent summers being the coolest on record.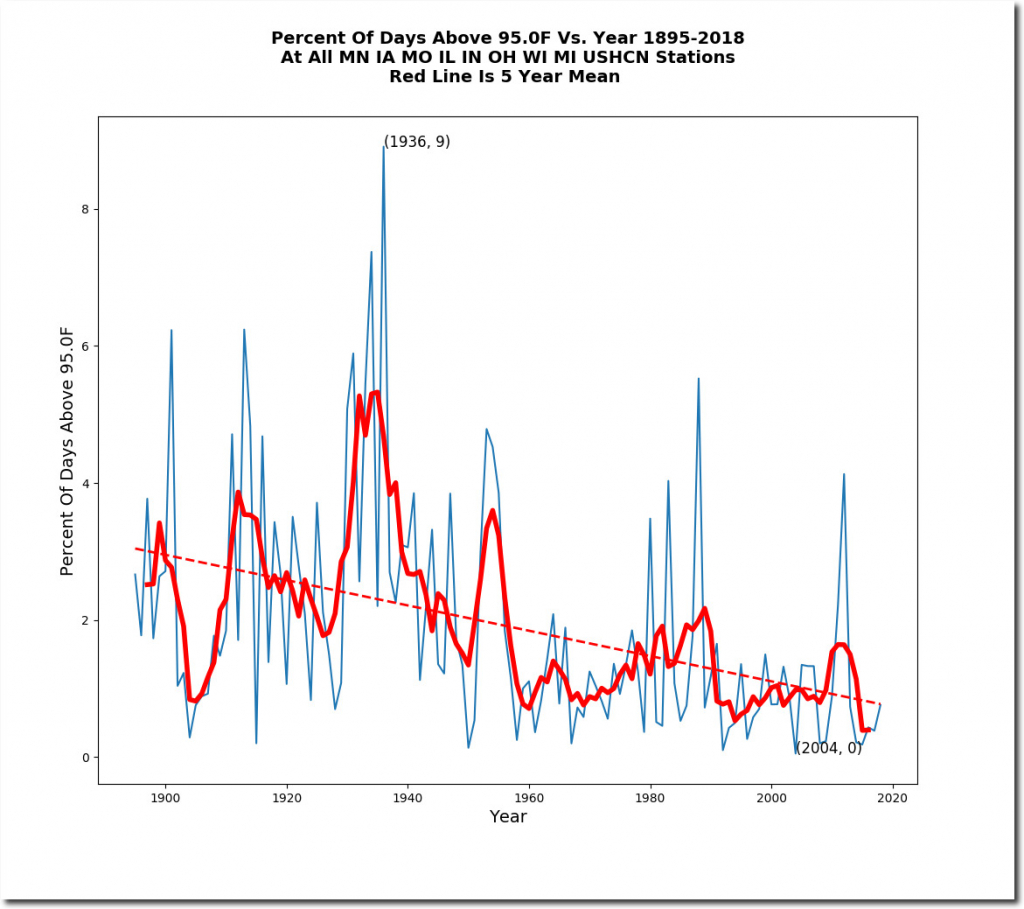 Meanwhile, the New York Times continues their spectacular lies about the climate, claiming that hot days are increasing in the Midwest and across the country.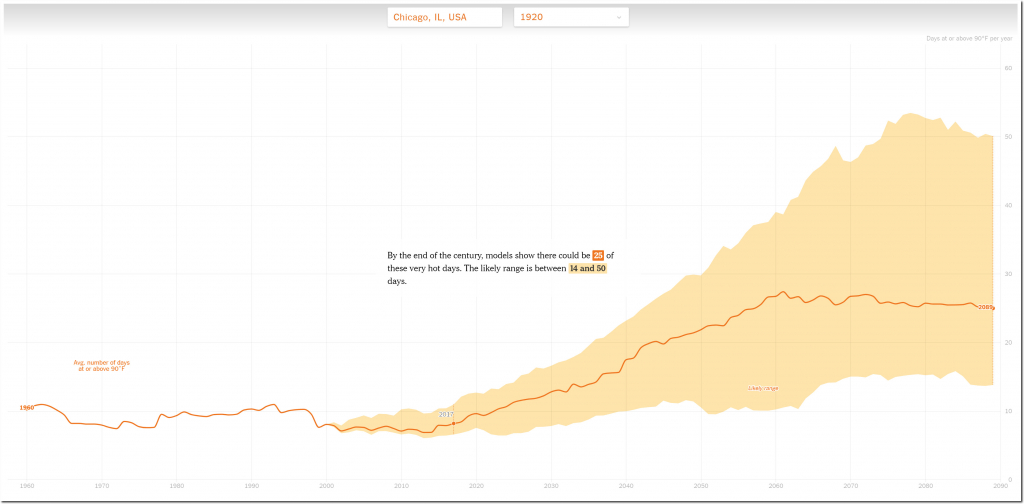 How Much Hotter Is Your Hometown Than When You Were Born? – The New York Times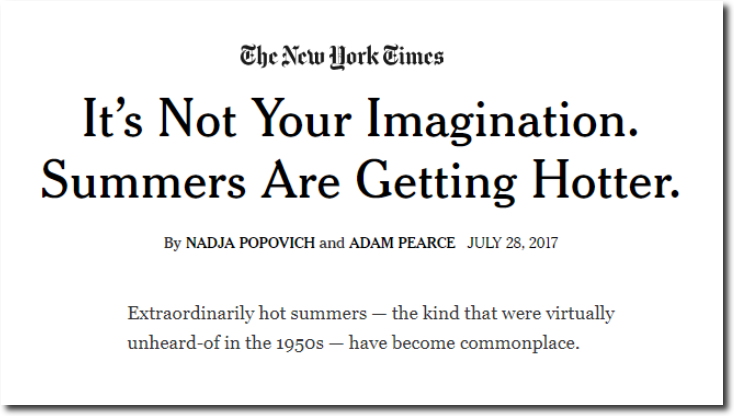 It's Not Your Imagination. Summers Are Getting Hotter. – The New York Times
The exact opposite is true, which is normally the case for New York Times reporting.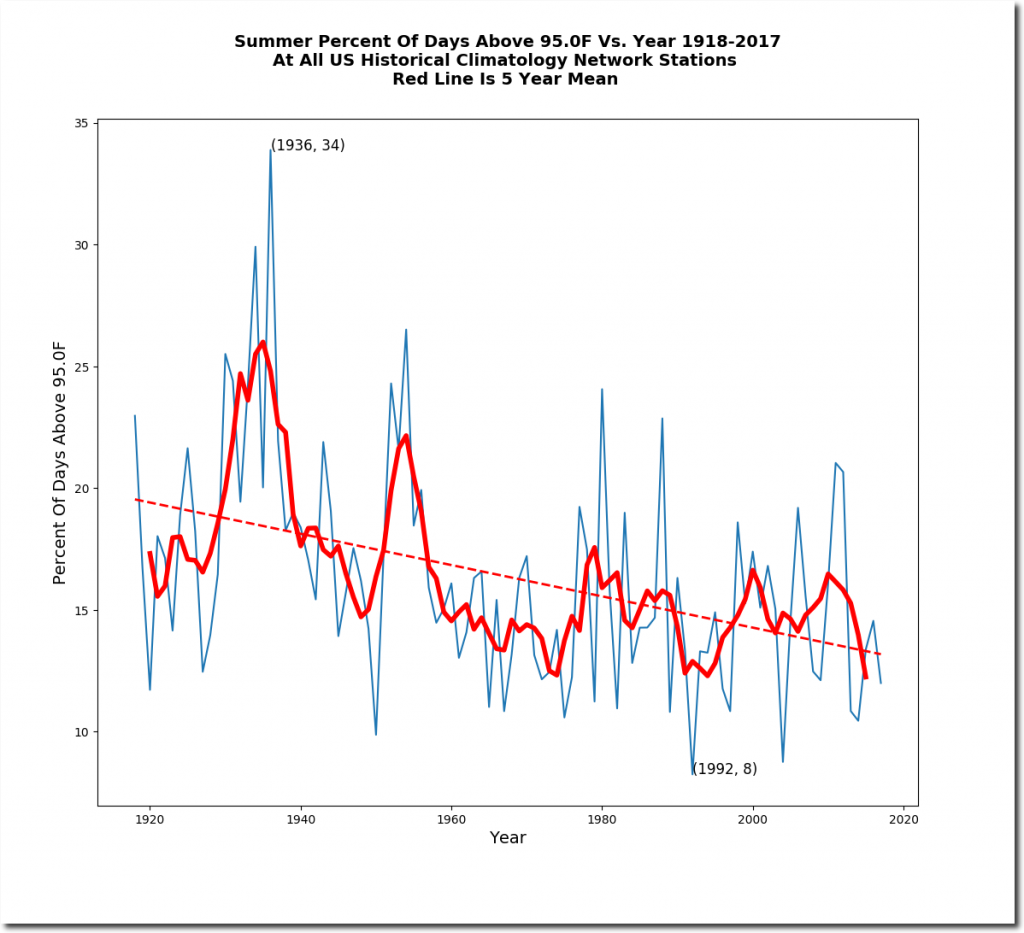 The New York Times is quite openly attempting to induce panic with their climate lies, which begs the question – what is their agenda?  Historically the big lie has been the predecessor to genocide. Who is funding and directing this fraud?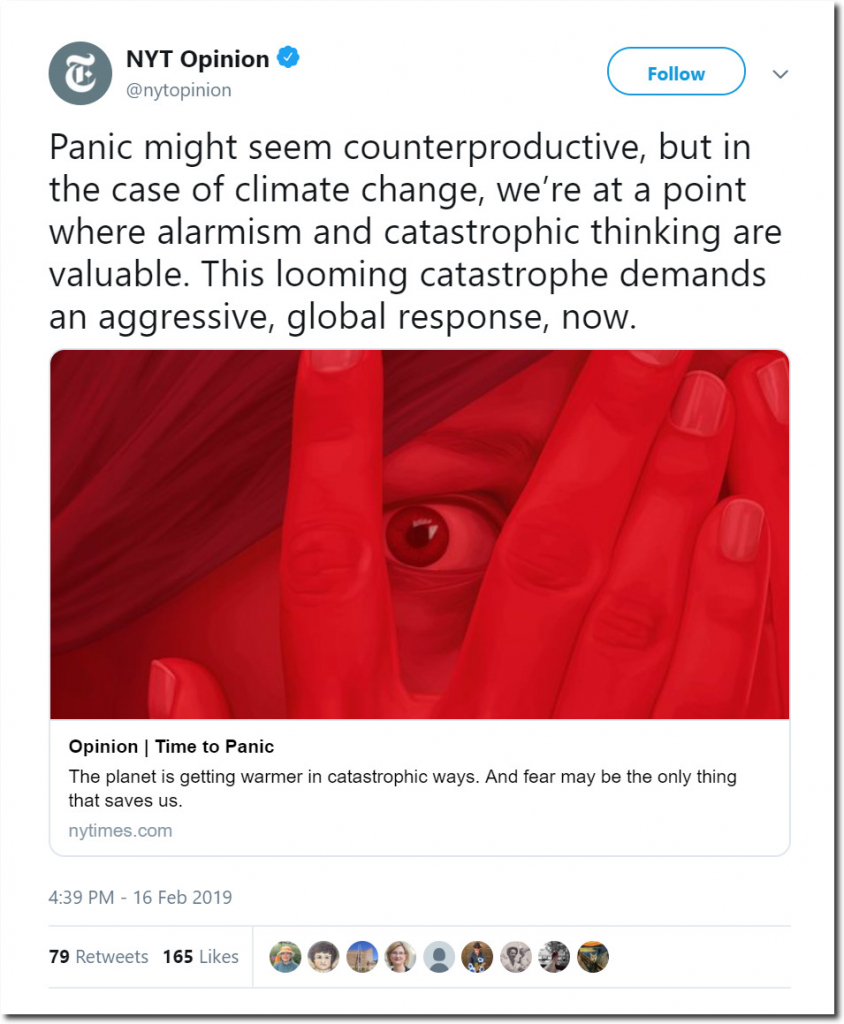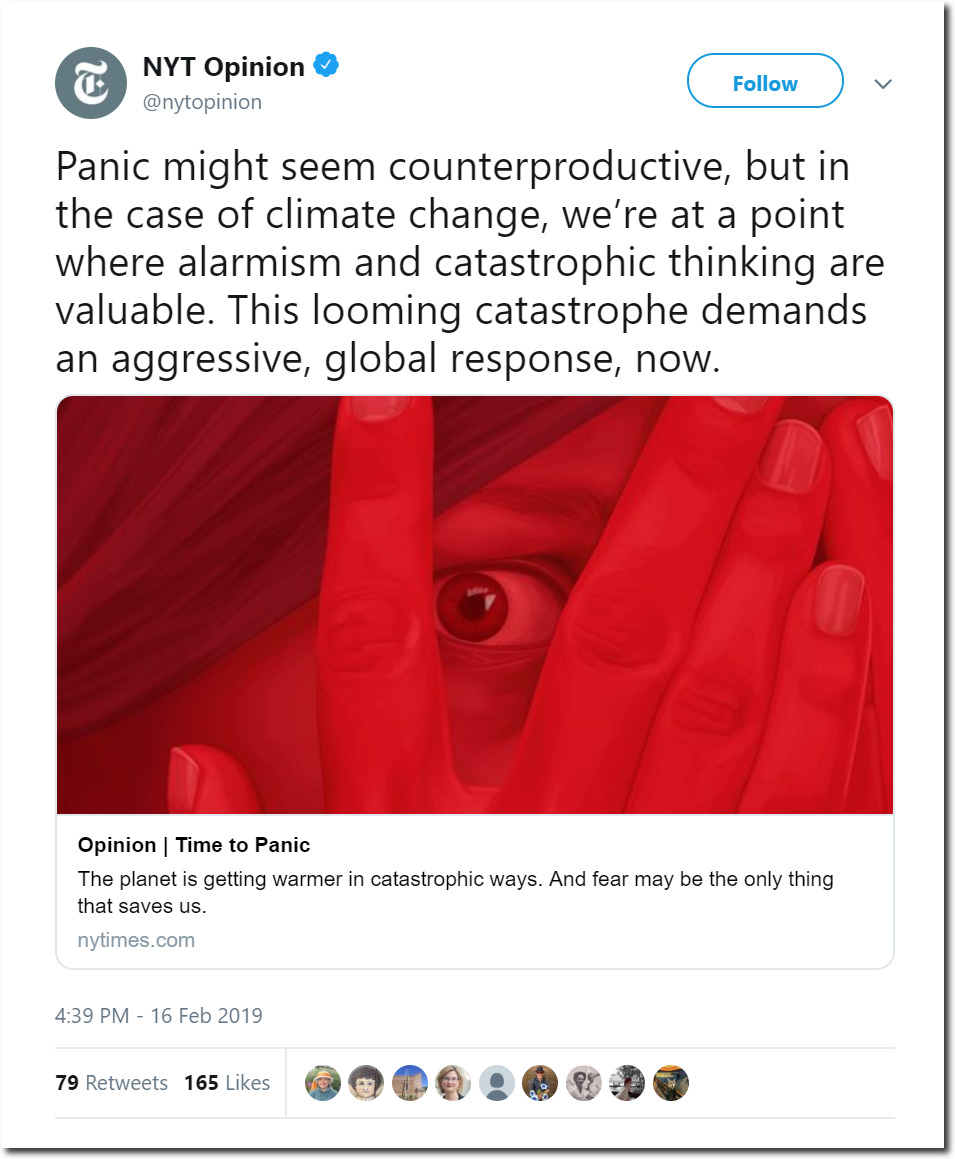 NYT Opinion on Twitter: "Panic might seem counterproductive,