Eleven years ago, I started analyzing the junk science behind the Arctic meltdown. This made the purveyors of the Arctic melting scam very angry.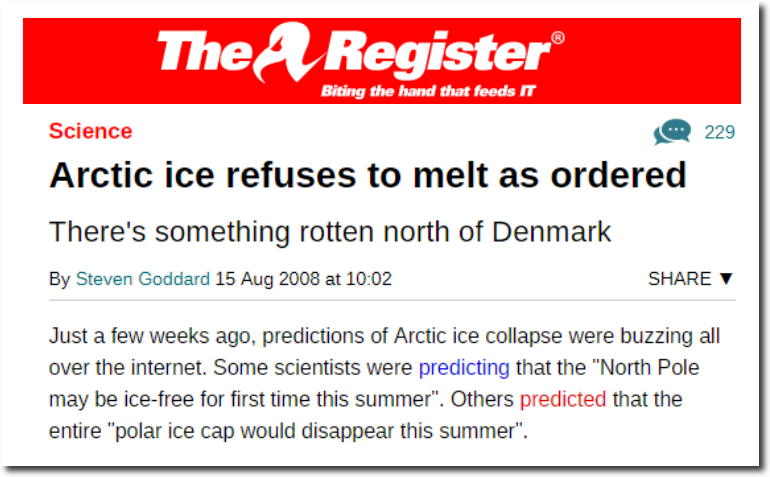 Arctic ice refuses to melt as ordered • The Register
And eleven years later, there has been no change in Arctic sea ice.
March 14 is on average the peak date for Arctic sea ice extent.  This year it is continuing to increase.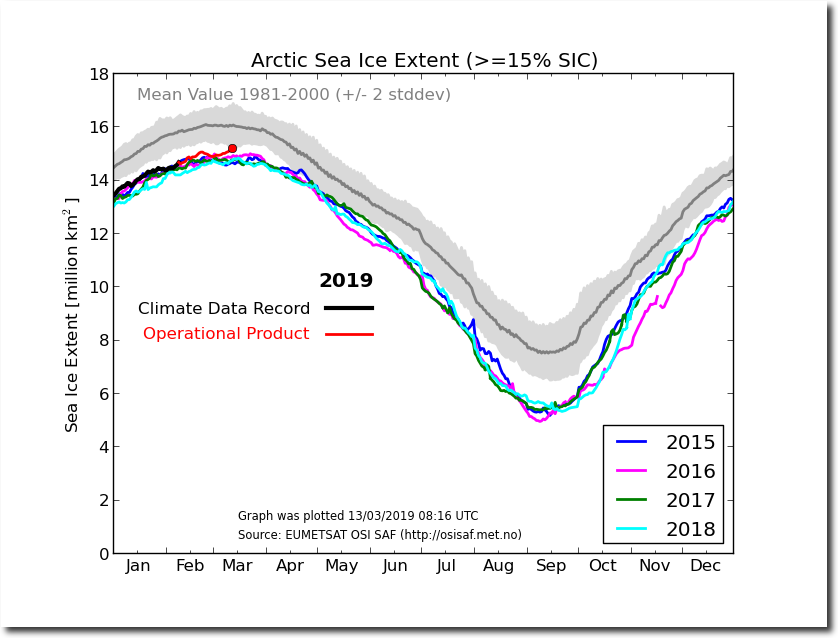 Ocean and Ice Services | Danmarks Meteorologiske Institut
Extent is right at the MASIE average for the date.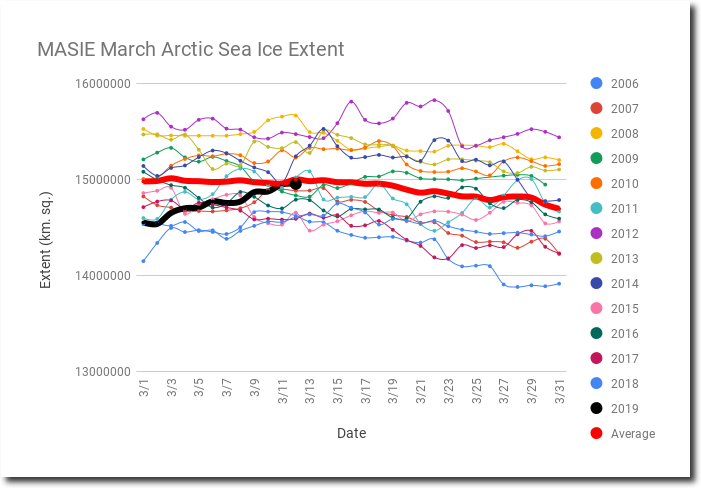 The highest March extent occurred in 2o12, which also had the lowest minimum. The lowest March extent occurred in 2006, which also had the highest minimum.  So there is no correlation between winter maximum and summer minimum.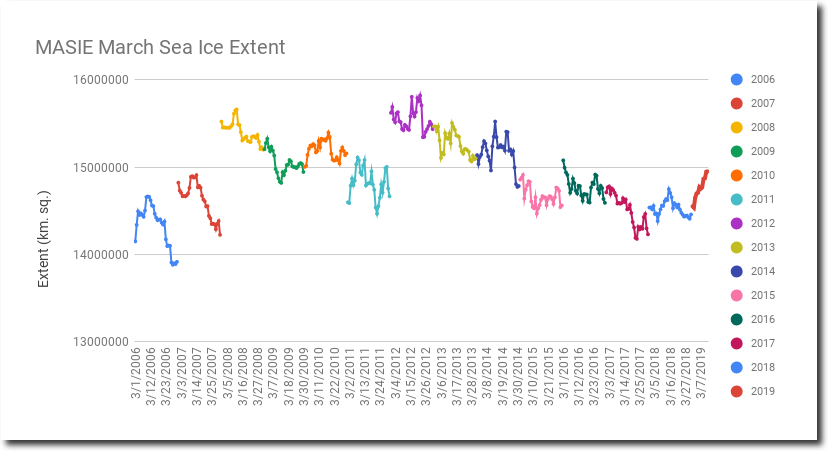 Ice extent is "normal" everywhere except the Bering Sea.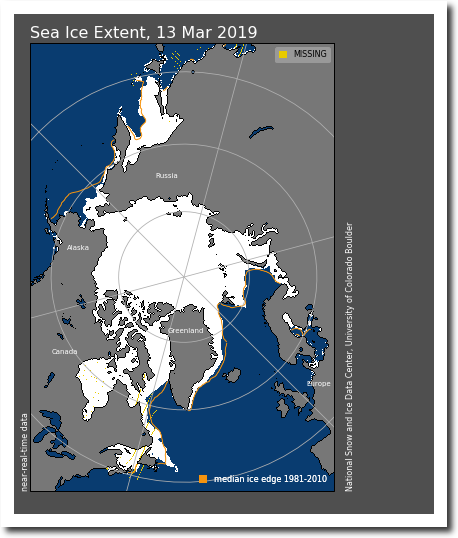 Our top experts said the Arctic would be ice-free by 2008, and almost every year since then.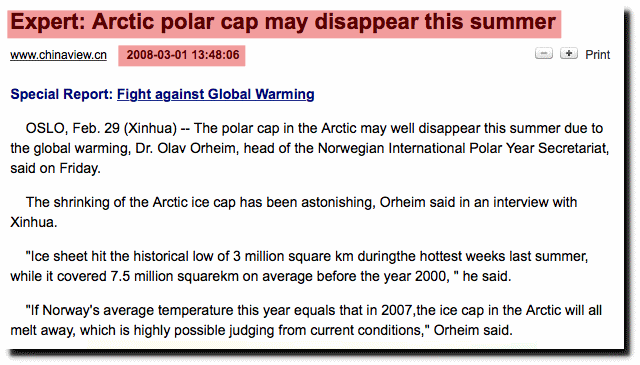 Expert: Arctic polar cap may disappear this summer_English_Xinhua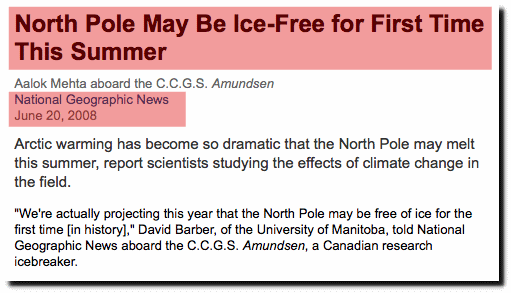 North Pole May Be Ice-Free for First Time This Summer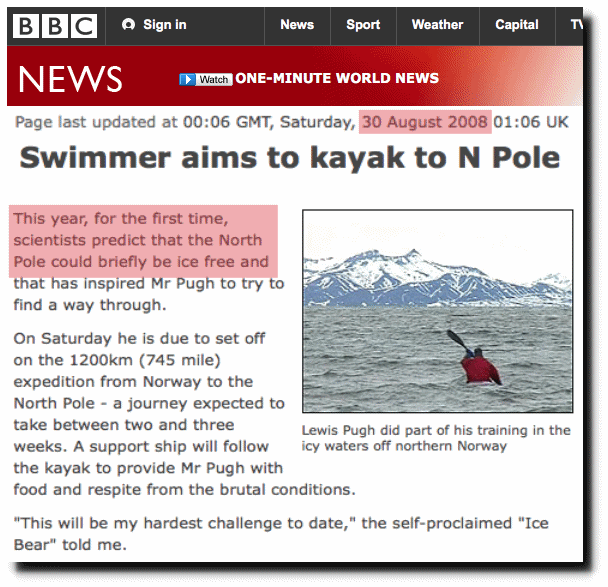 BBC NEWS | UK | Swimmer aims to kayak to N Pole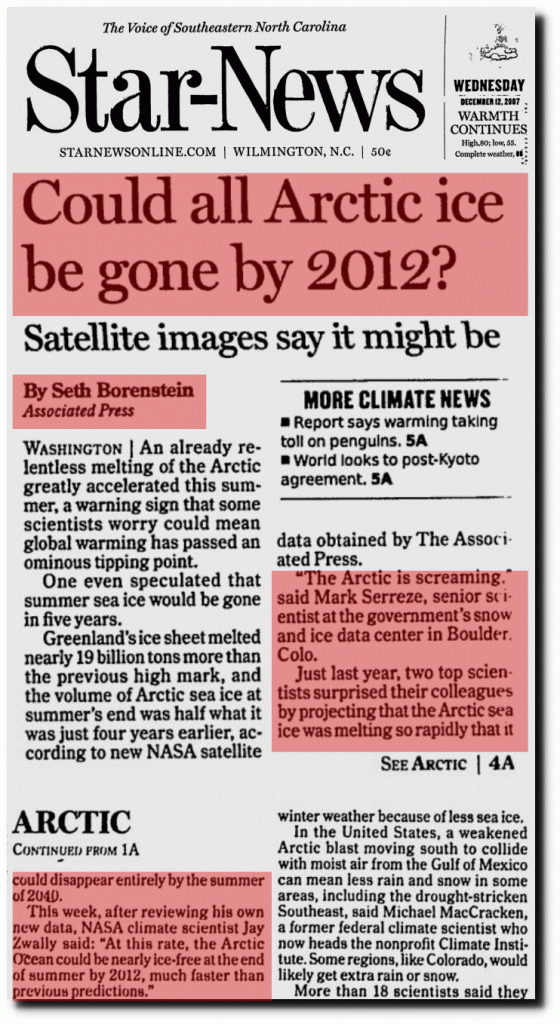 Star-News – Google News Archive Search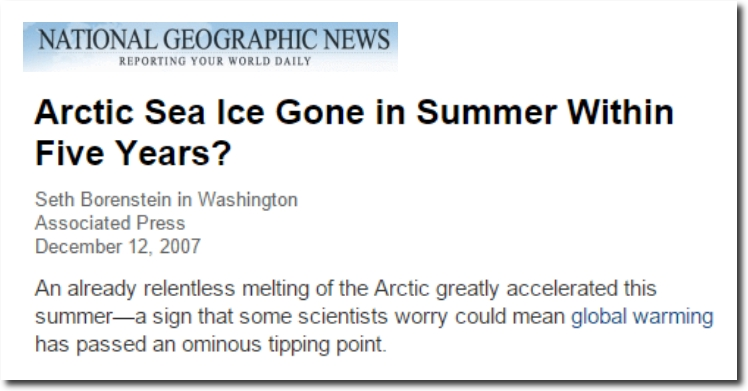 Arctic Sea Ice Gone in Summer Within Five Years?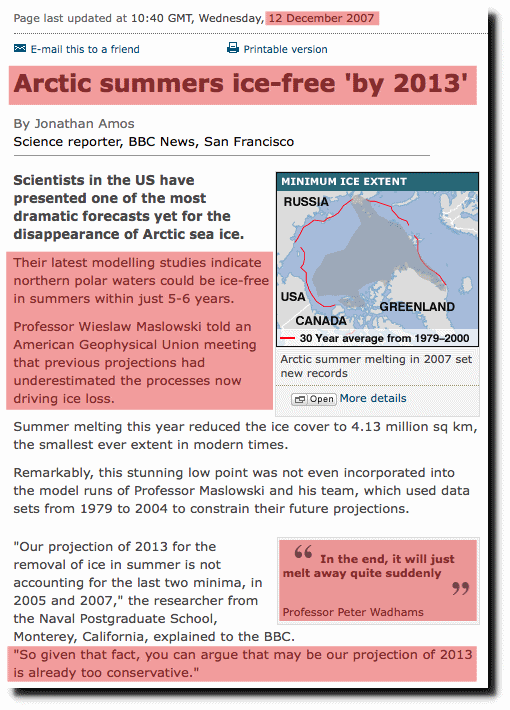 BBC NEWS | Science/Nature | Arctic summers ice-free 'by 2013'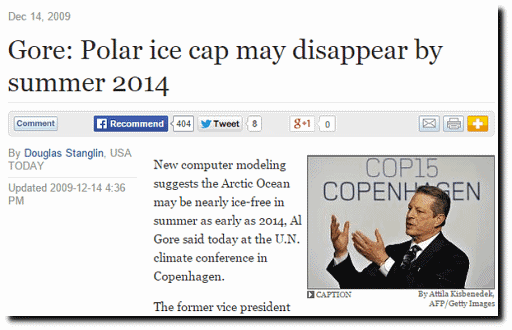 Gore: Polar ice cap may disappear by summer 2014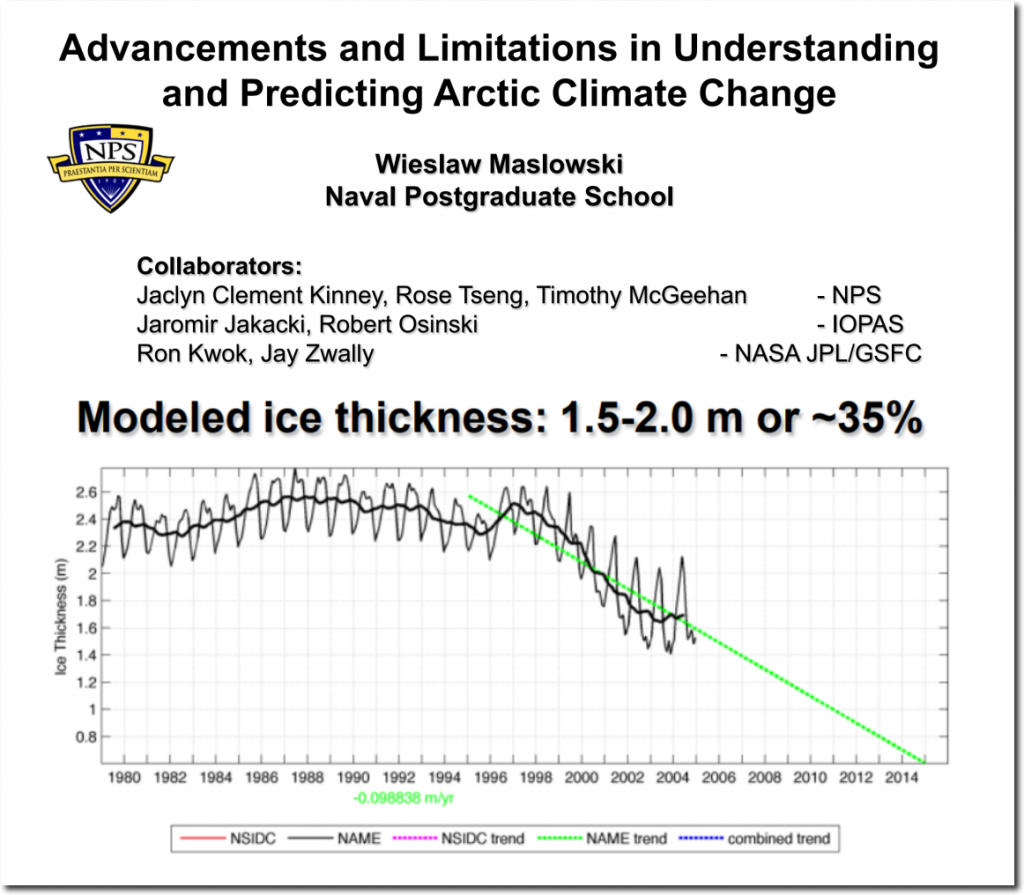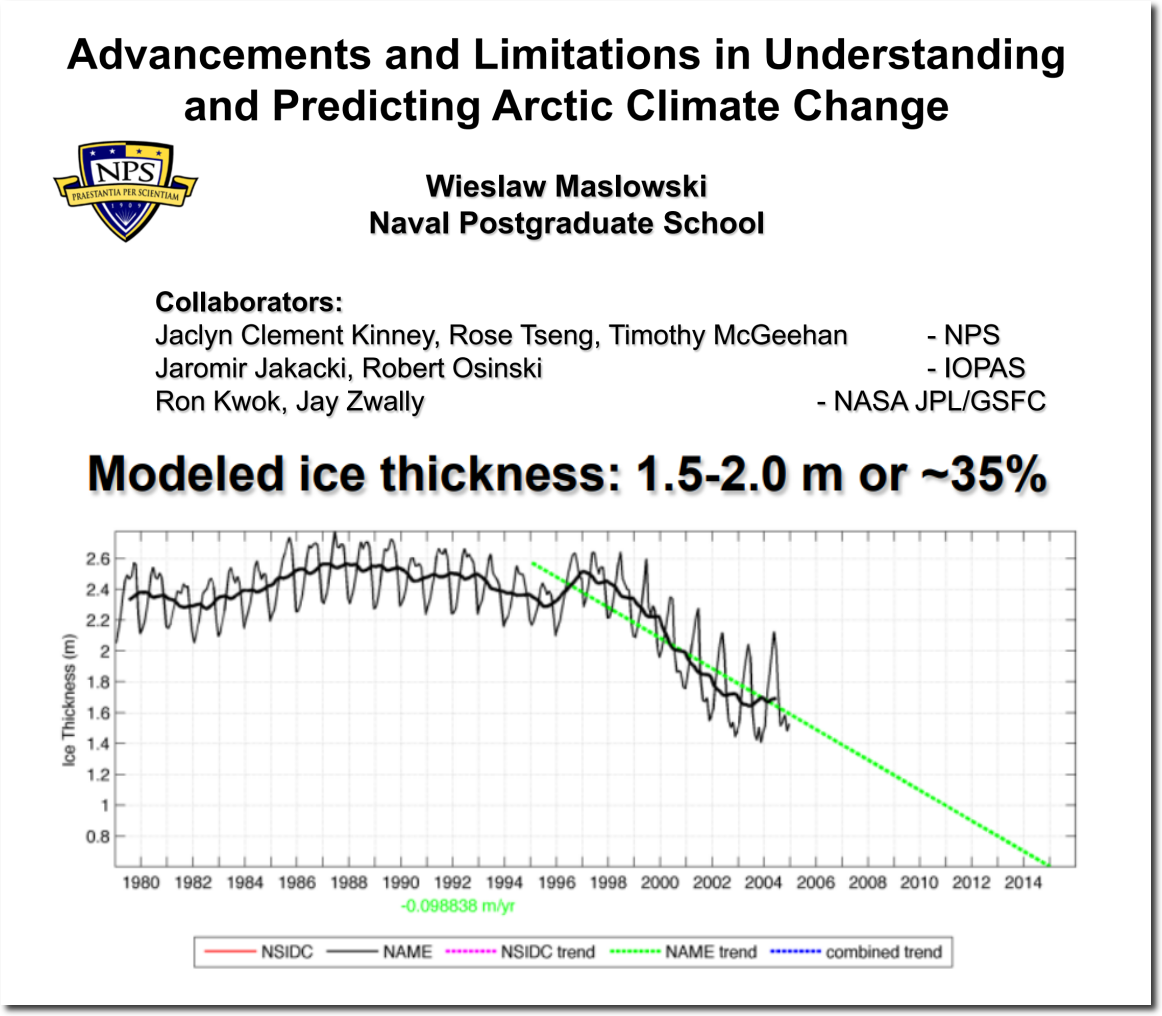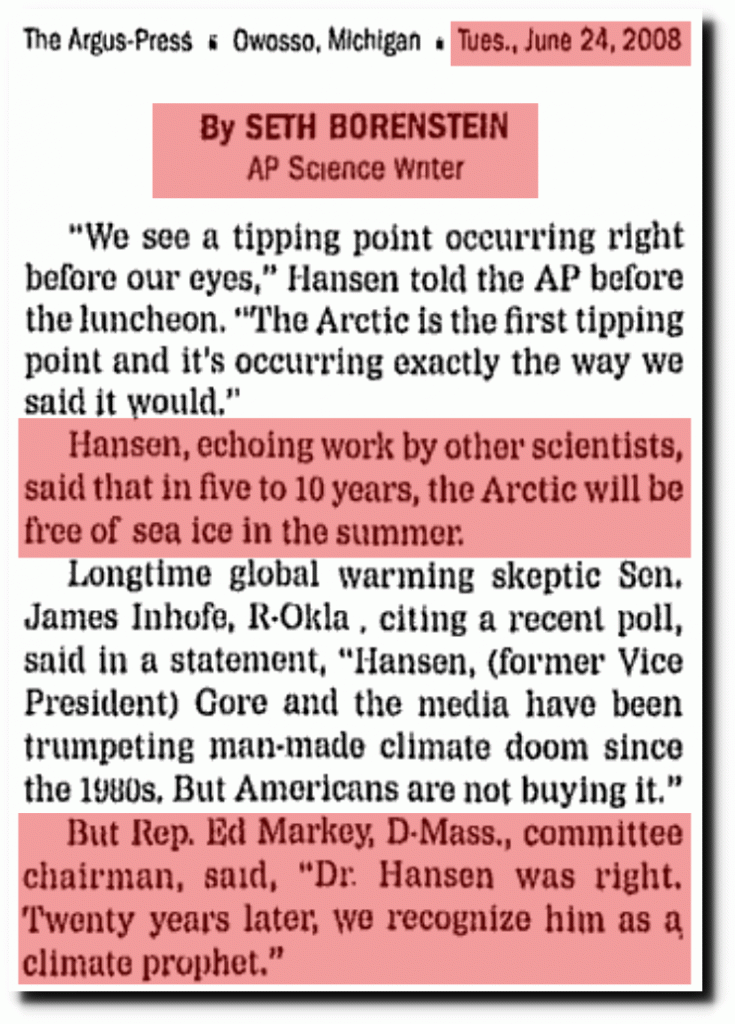 The Argus-Press – Google News Archive Search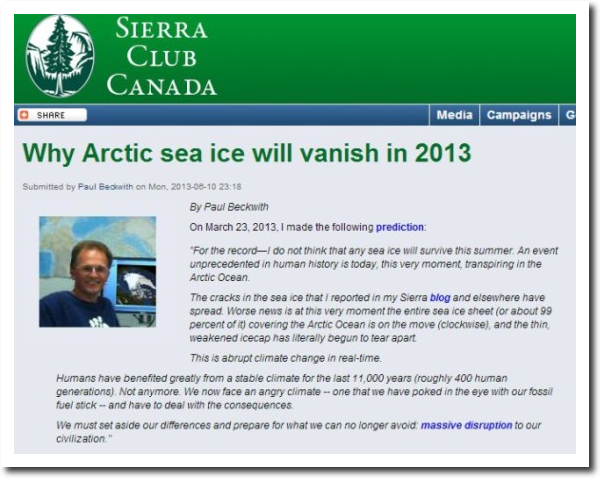 Why Arctic sea ice will vanish in 2013 | Sierra Club Canada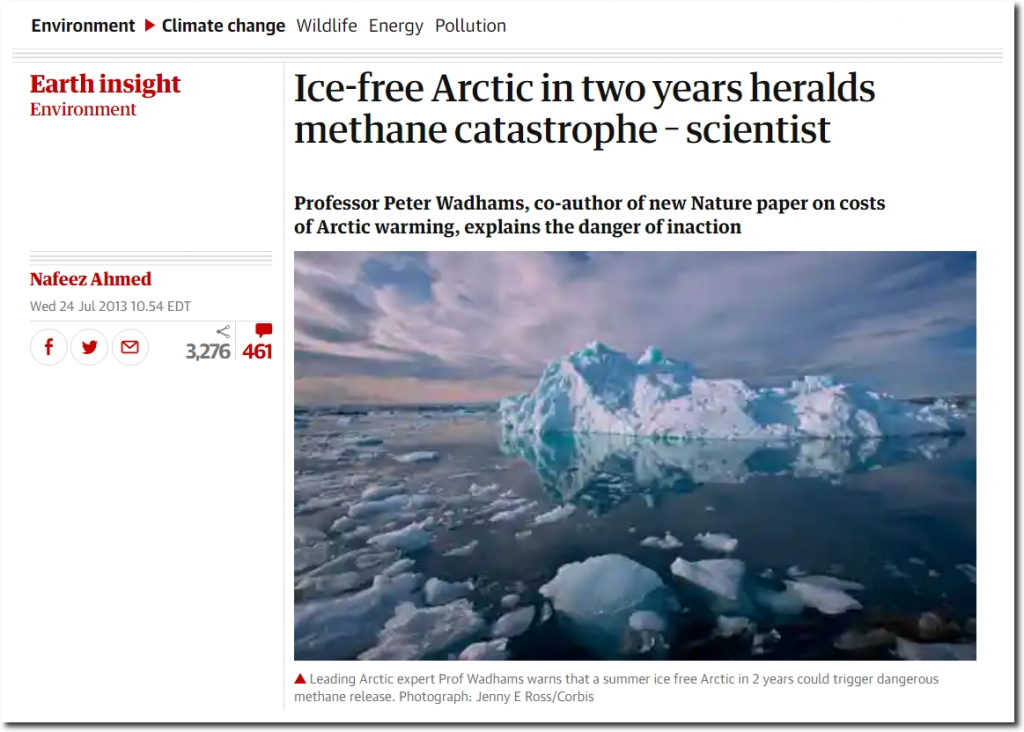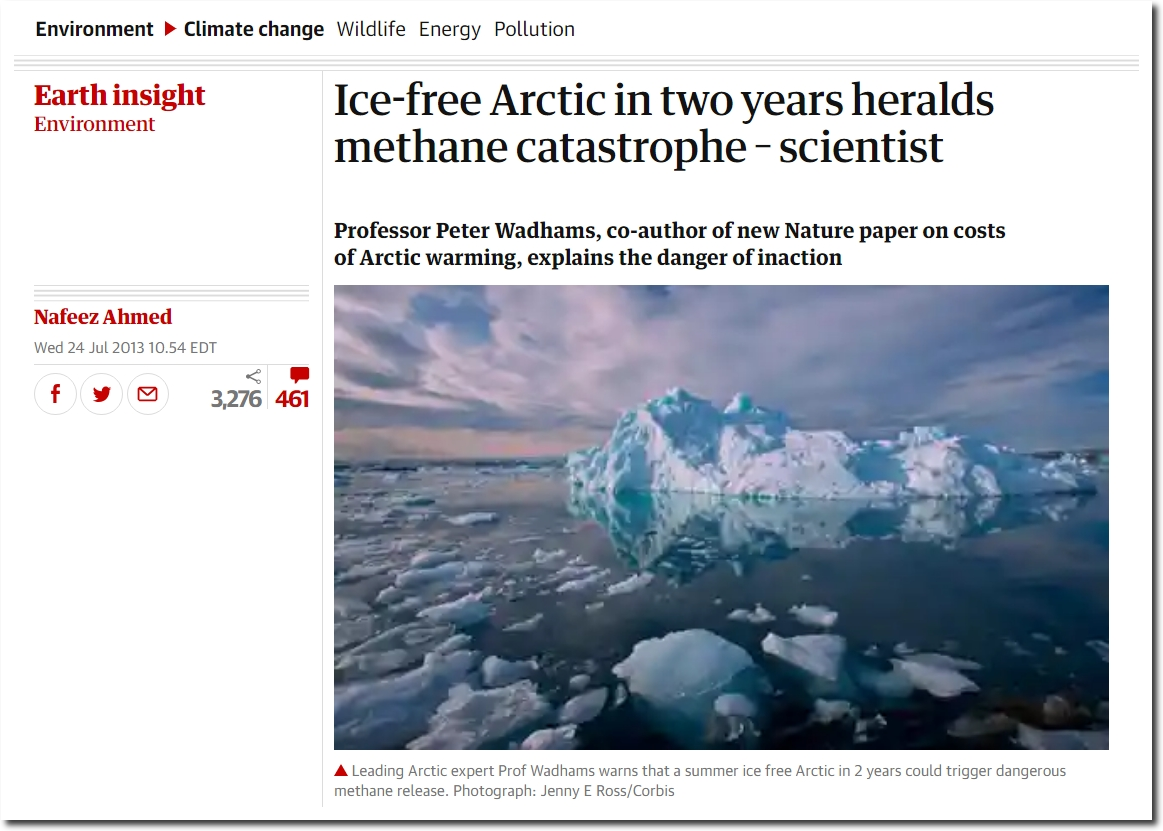 Ice-free Arctic in two years heralds methane catastrophe – scientist | Environment | The Guardian

The End of the Arctic? Ocean Could be Ice Free by 2015 – The Daily Beast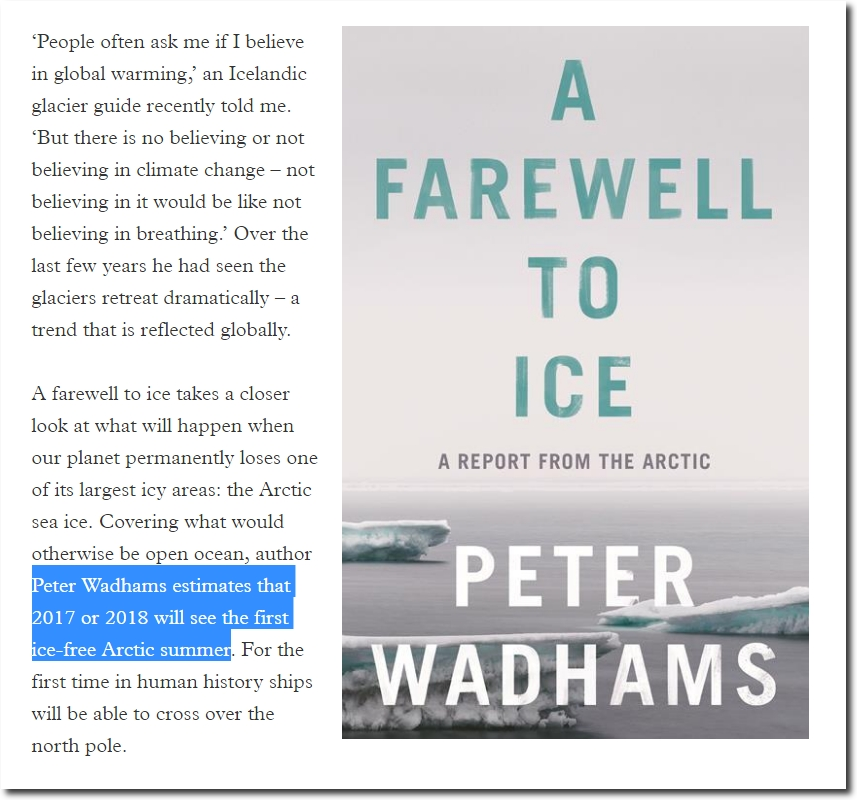 A farewell to ice | Review | Chemistry World
And President Obama's science adviser predicted ice-free winters.
…if you lose the summer sea ice, there are phenomena that could lead you not so very long thereafter to lose the winter sea ice as well. And if you lose that sea ice year round, it's going to mean drastic climatic change all over the hemisphere.