Democrats see climate change and rising sea level as our greatest threat on Easter Sunday.
They believe that the Maldives drowned last year.

26 Sep 1988 – Threat to islands
Progressives understand what is really important.
Top priority is of course silencing "old male climate deniers."
President Obama said the media "absolutely" overstates the threat of terrorism in comparison to the threat of climate change.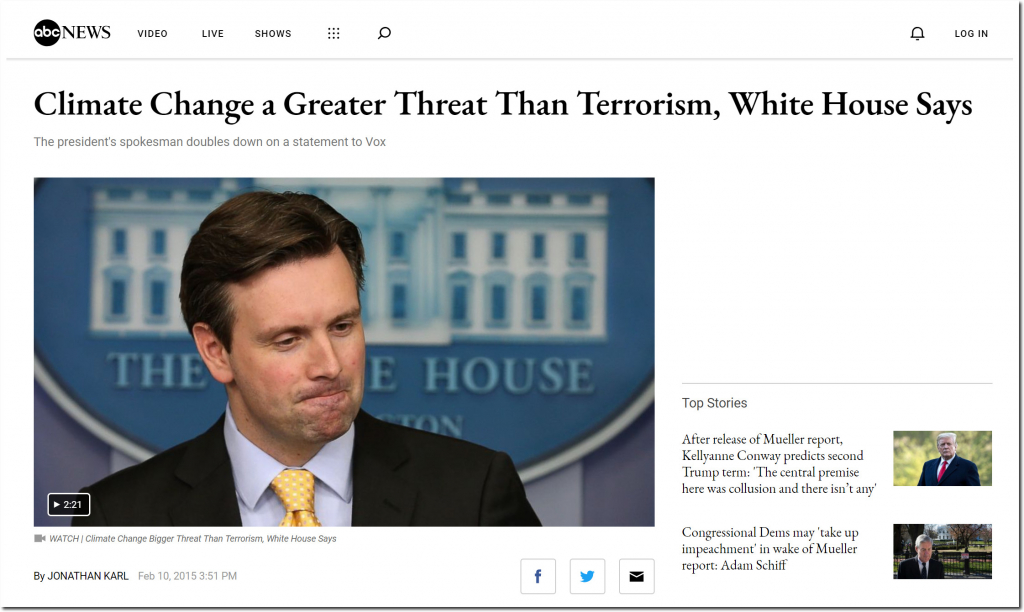 Climate Change a Greater Threat Than Terrorism, White House Says – ABC News