Forty years ago, Steven Schneider at NCAR predicted 15-25 feet of sea level rise, starting before the year 2000.
08 Jan 1979, Page 3 – The Palm Beach Post at Newspapers.com
One year earlier, he discussed melting the polar ice caps to prevent a new ice age.
Four years before that, he said global cooling was going to starve us to death – and was upset that President Nixon wouldn't listen to him.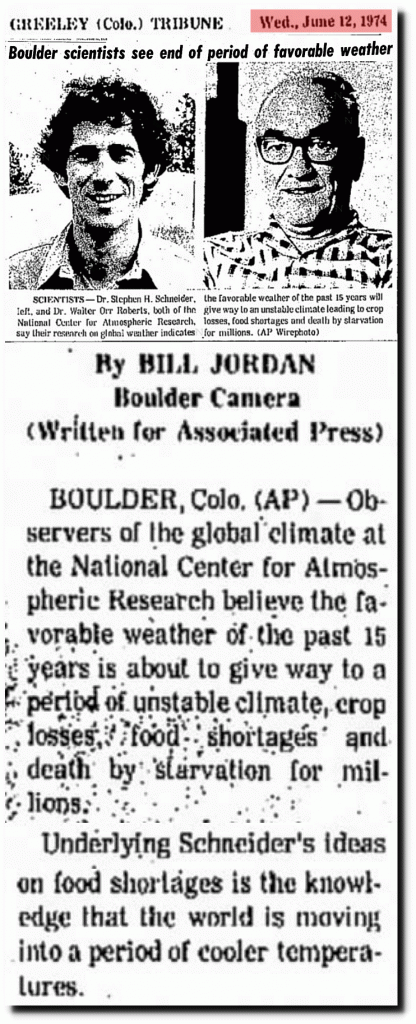 12 Jun 1974, Page 20 – at Newspapers.com