"If you don't read the newspaper, you're uninformed. If you read the newspaper, you're misinformed."

– Mark Twain

"there is really no such thing as an honest newspaper in America; if it were set up tomorrow it would perish within a month. Every journal, however rich and powerful, is the trembling slave of higher powers, some financial, some religious and some political."

– H. L. Mencken

"Early in life I had noticed that no event is ever correctly reported in a newspaper."
Three weeks ago, the Washington Post Capital Weather Gang announced record Greenland melt, and record low Arctic sea ice.
Greenland could set a record for the most ice lost in a single melt season – The Washington Post
The melt season is over. Greenland's surface gained 170 billion tons of ice over the past year, which is in the normal range and more than three times as high as the gain in 2012.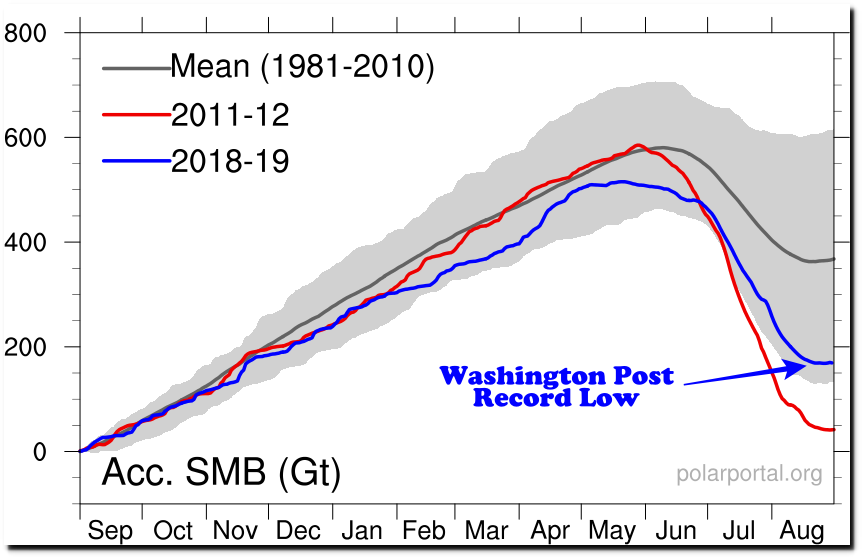 SMB_curves_LA_EN_20190830.png (846×1080)
Over the past three years, Greenland's surface has gained 1.22 trillion tons of ice more than has melted. This is 140 billion tons above the 1981-2010 mean.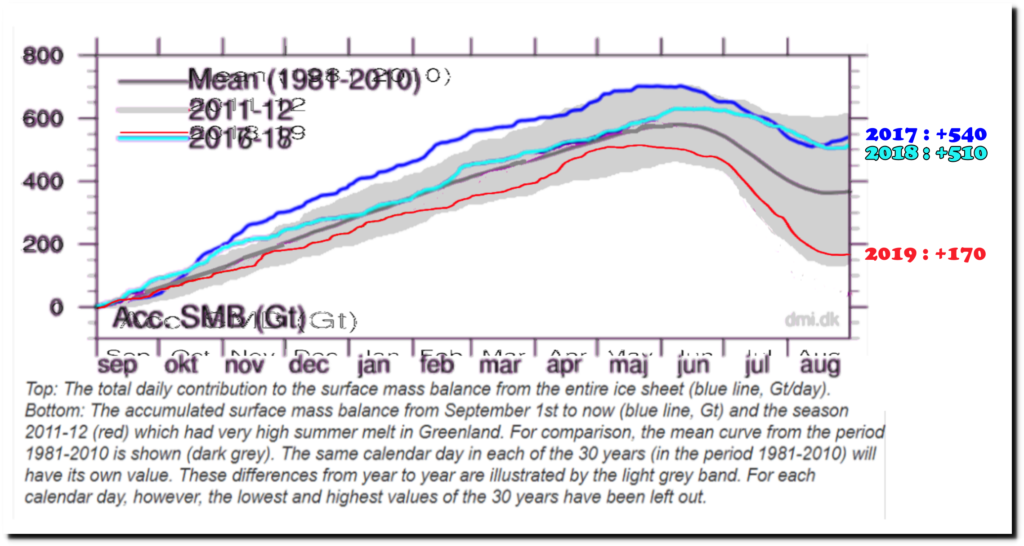 The Arctic sea ice melt season appears to have ended early. Extent is right at 2011-2018 average minimum and about 30% higher than the 2012 minimum.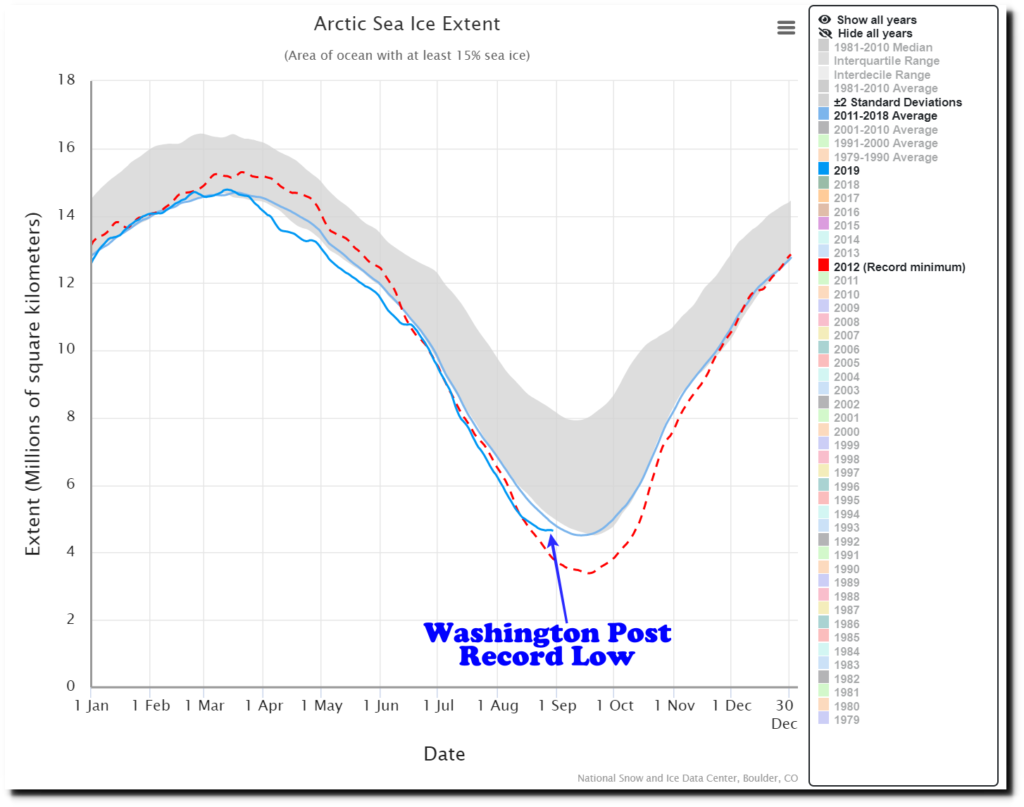 Charctic Interactive Sea Ice Graph | Arctic Sea Ice News and Analysis