Climate experts have informed us that three days of warm weather in Greenland last month is climate.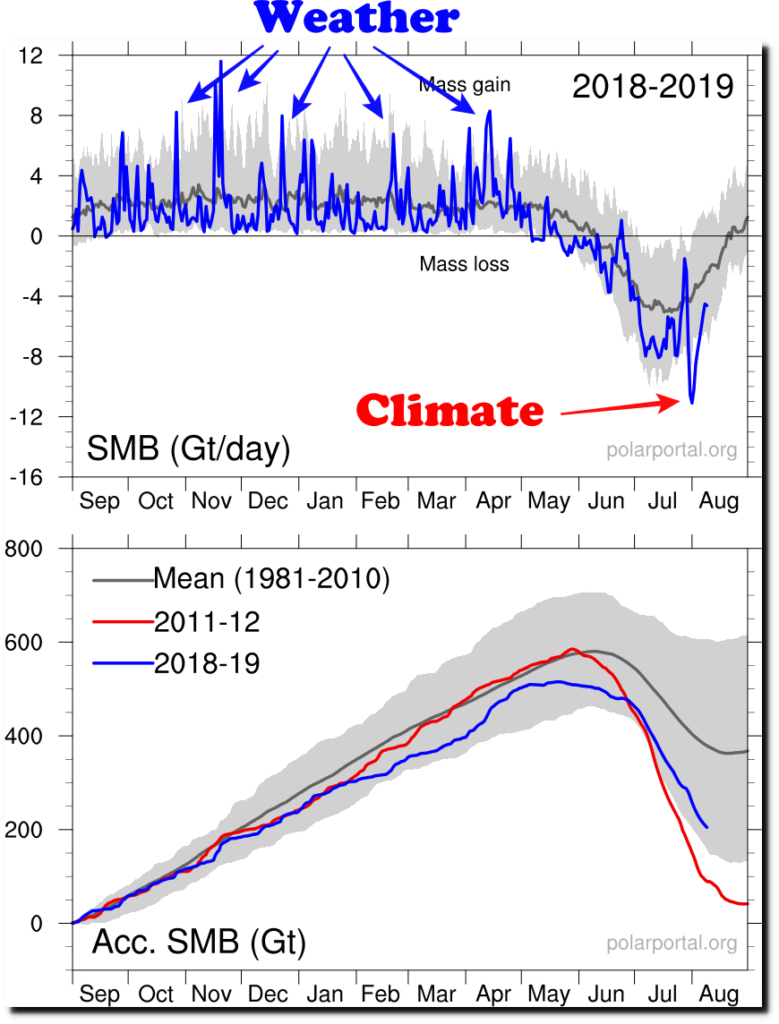 Surface Conditions: Polar Portal
They have also determined that a 200 billion ton gain in ice since September is actually a loss, and that about half as much melt as 2012 is the largest on record.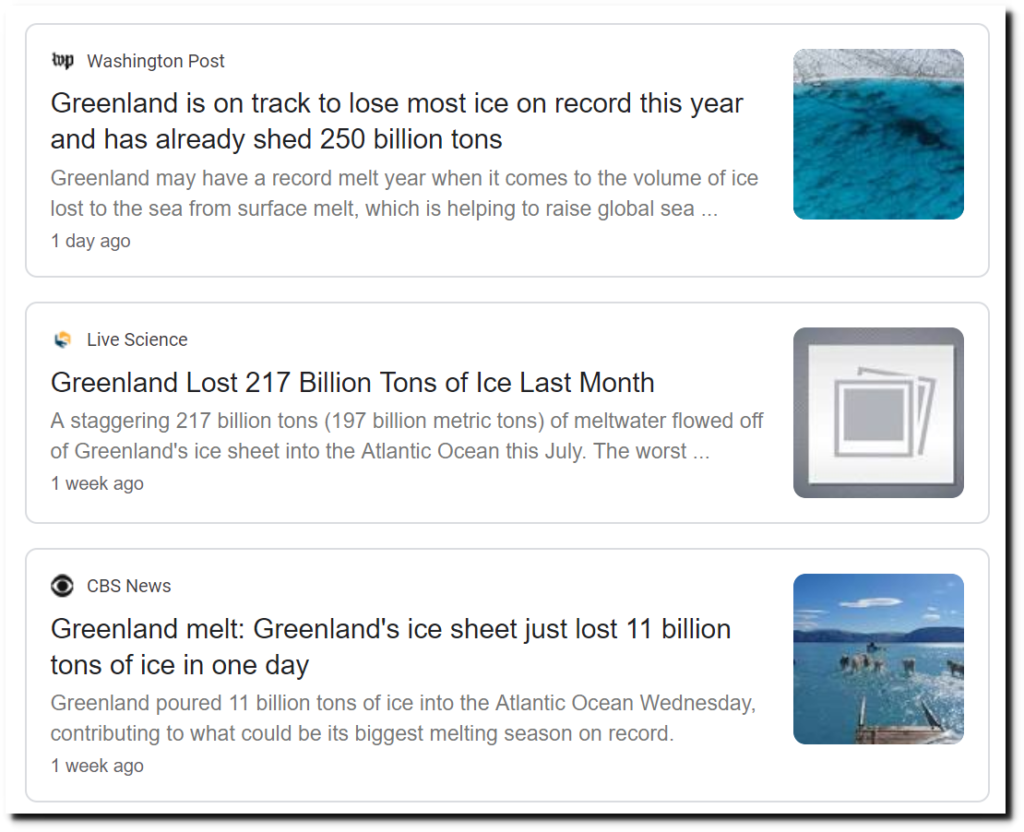 Greenland's surface has gained 1,250 billion tons of ice over the past three years, about 250 billion tons above the 1981-2010 mean. How surprising that the world's leading papers failed to mention this. "Democracy Dies in Darkness"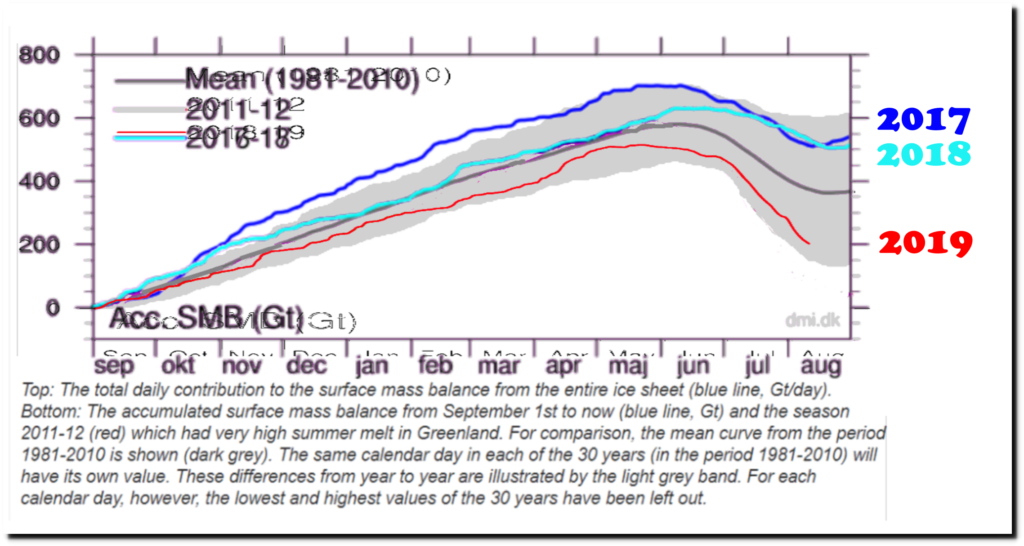 Melt this year has been just over half of 2012. The Washington Post says this year is on track to be the largest on record.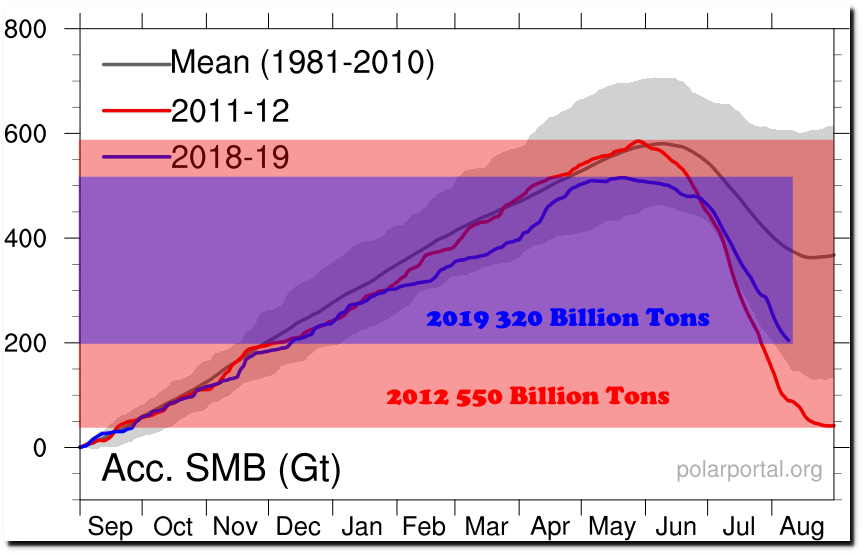 The Washington Post also says Arctic sea ice is at a record low.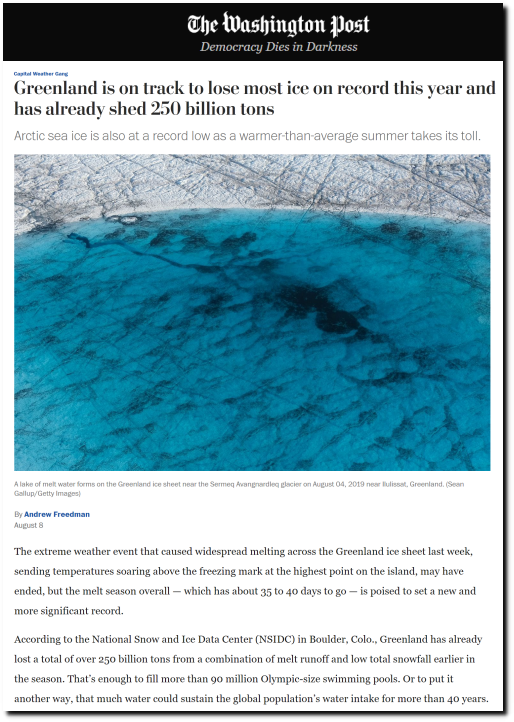 Greenland could set a record for the most ice lost in a single melt season – The Washington Post
Arctic sea ice is nowhere near a record low, and is melting slowly. This summer is likely to finish highest in the past five years.