Prior to 1957, September 16 was frequently a very hot day in the US. But temperatures plummeted in 1957 and never recovered.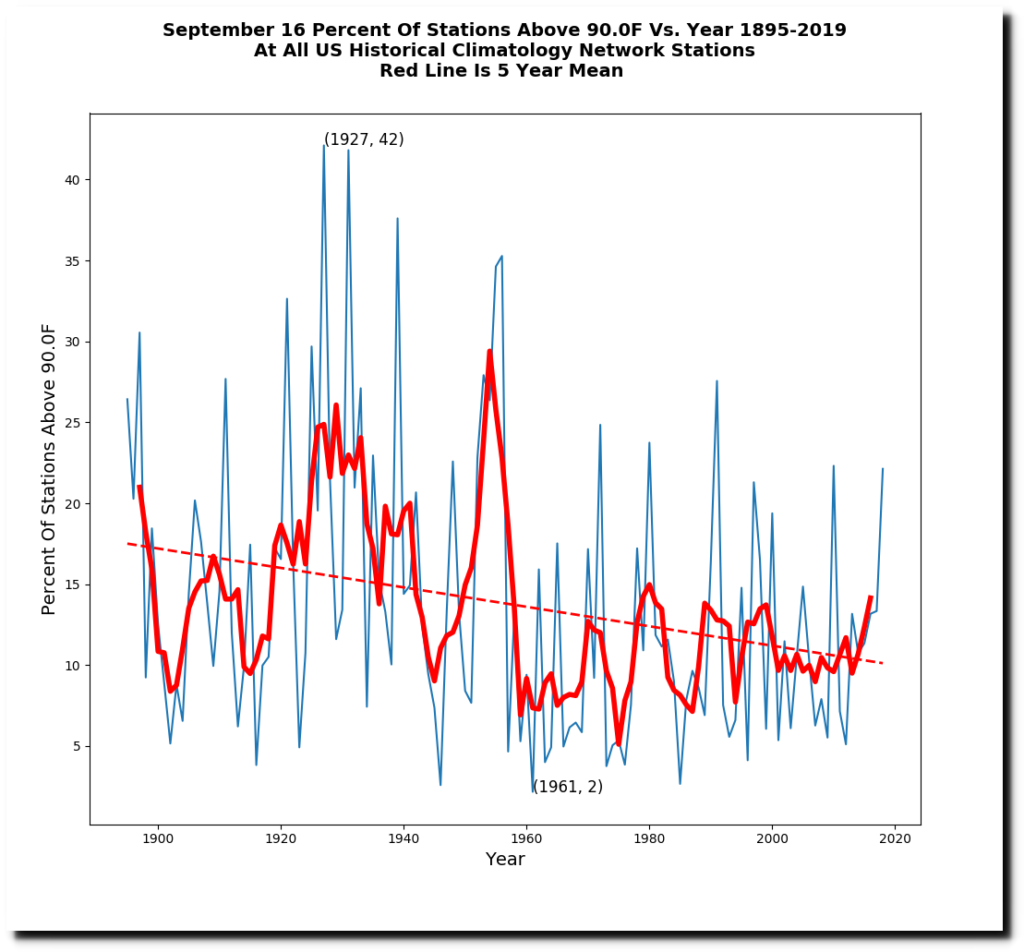 Hot weather peaked at 306 PPM CO2.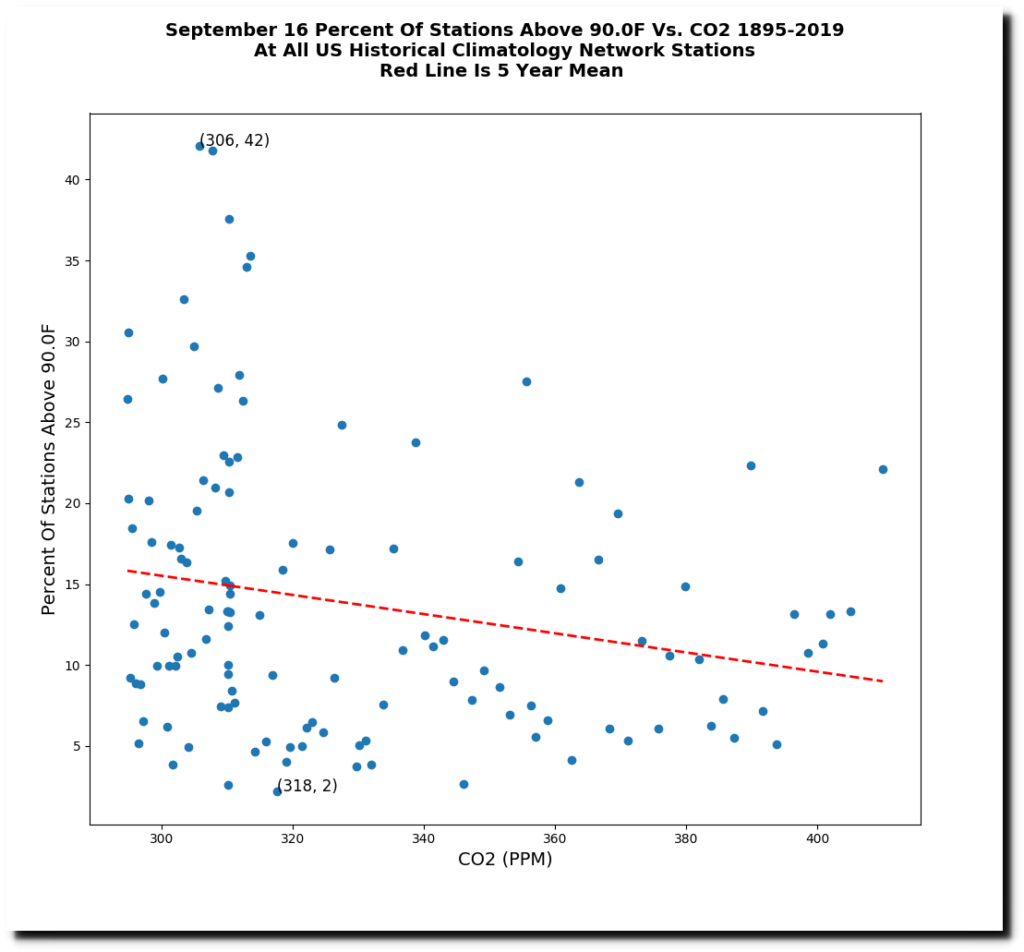 On September 16, 1927 there was a massive heatwave across the eastern US. It was 108F in Kentucky, 105F in Georgia, 104F in Mississippi, 102F in Alabama, Arkansas, and Texas, 101F in Florida, Illinois, Louisiana, North Carolina, South Carolina and Tennessee, and 100F in Arizona, Indiana and Virginia.