Vermont's longest stretch of 100 degree days occurred at Cavendish from July 3 to July 10, 1911, when they had four days over 100 degrees.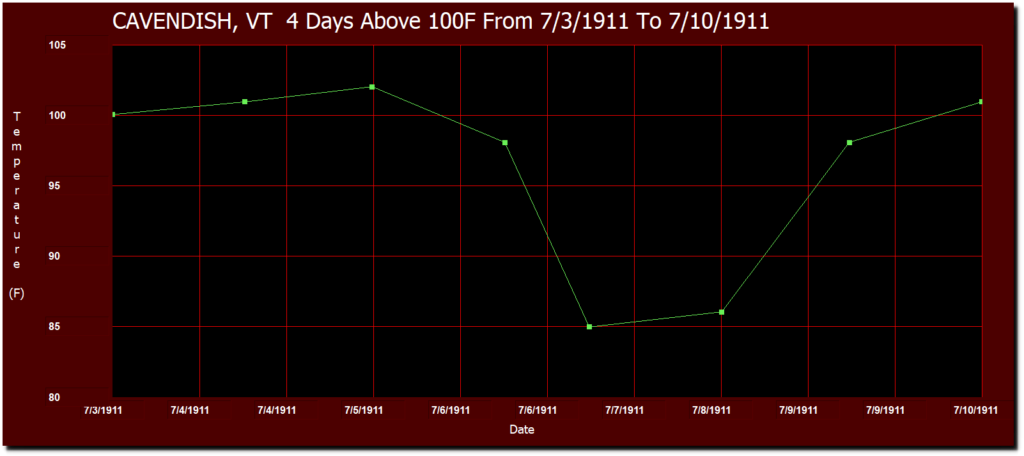 To put this in perspective, Cavendish has only had seven days over 100F, and none in the past century.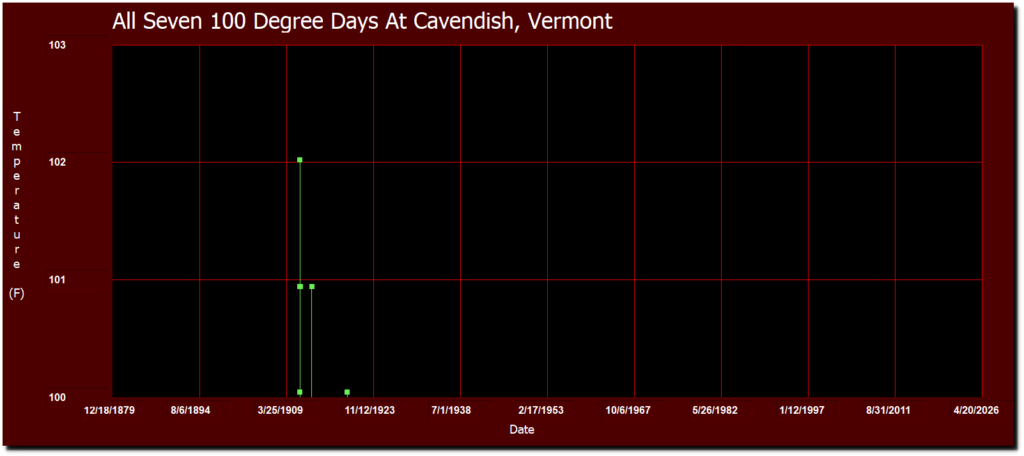 Why doesn't Bernie Sanders remember this?