In 2015, the Washington Post wrote this :
"As of Tuesday, according to the National Interagency Fire Center, more than 8 million acres have burned in U.S. wildfires in 2015. 8,202,557 of them, to be precise…. There are only six other years that have seen more than 8 million acres burned — 2012, 2011, 2007, 2006, 2005, and 2004 — based on National Interagency Fire Center records that date back to 1960. It is hard not to notice that all of these years came since the year 2000."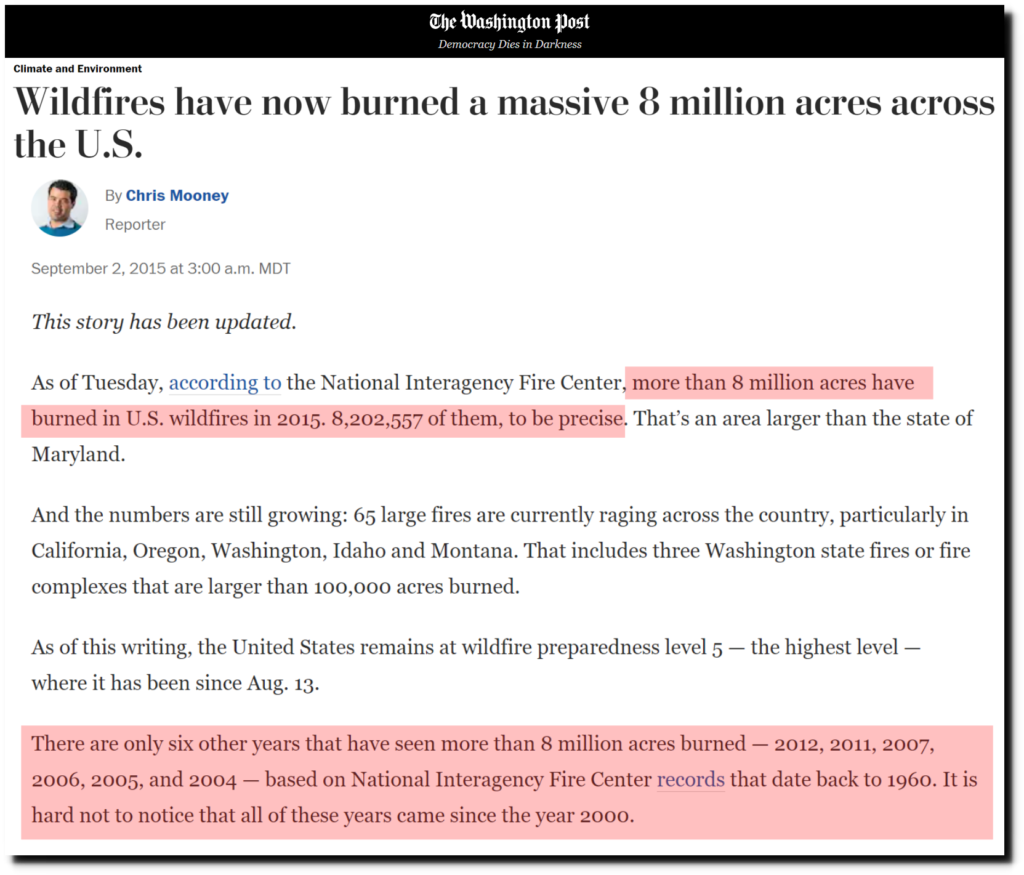 Wildfires have now burned a massive 8 million acres across the U.S. – The Washington Post
But as of January 29, 2021 the National Interagency Fire Center (NIFC) showed burn acreage all the way back to 1926. Burn acreage was much higher prior 1960.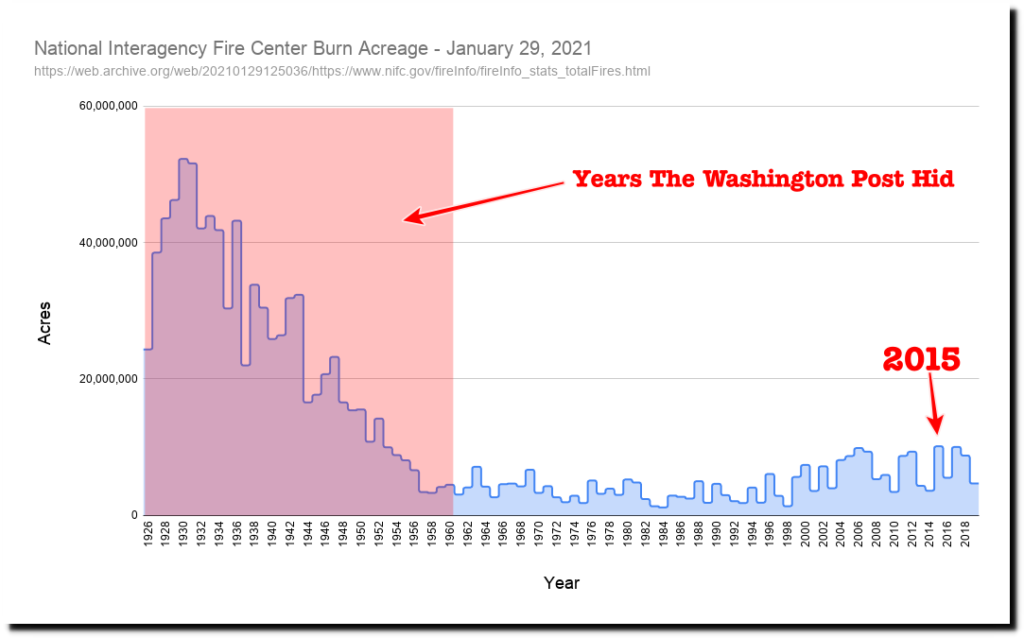 Sometime over the past six weeks, the data prior to 1983 was erased.  The link now redirects to this :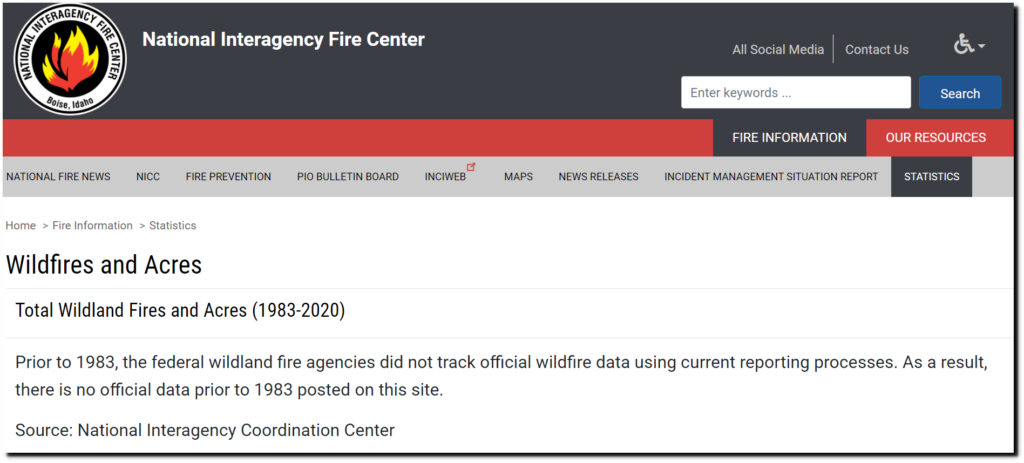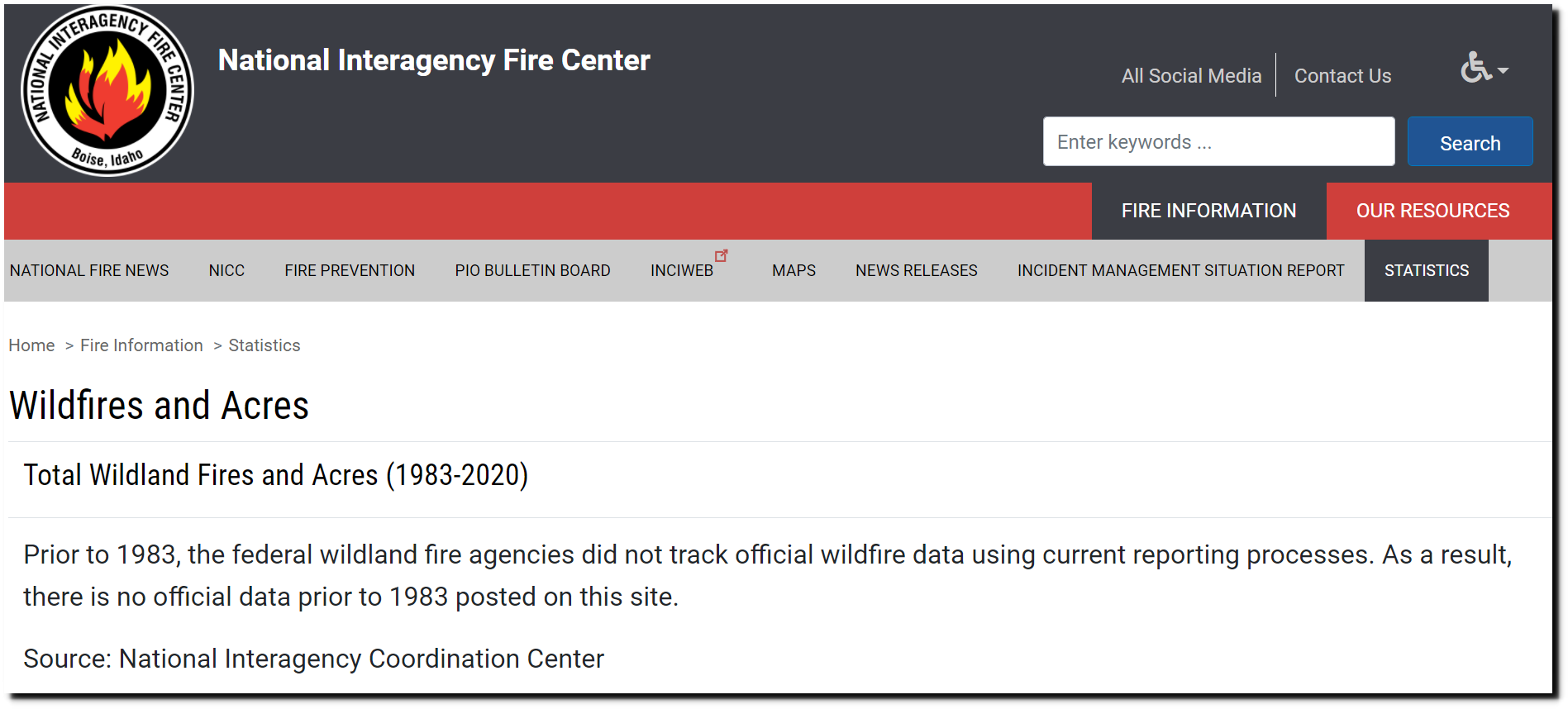 Here is another Federal report which the administration hasn't yet erased. It showed much higher burn acreage prior to 1960, and was identical to to the NIFC data.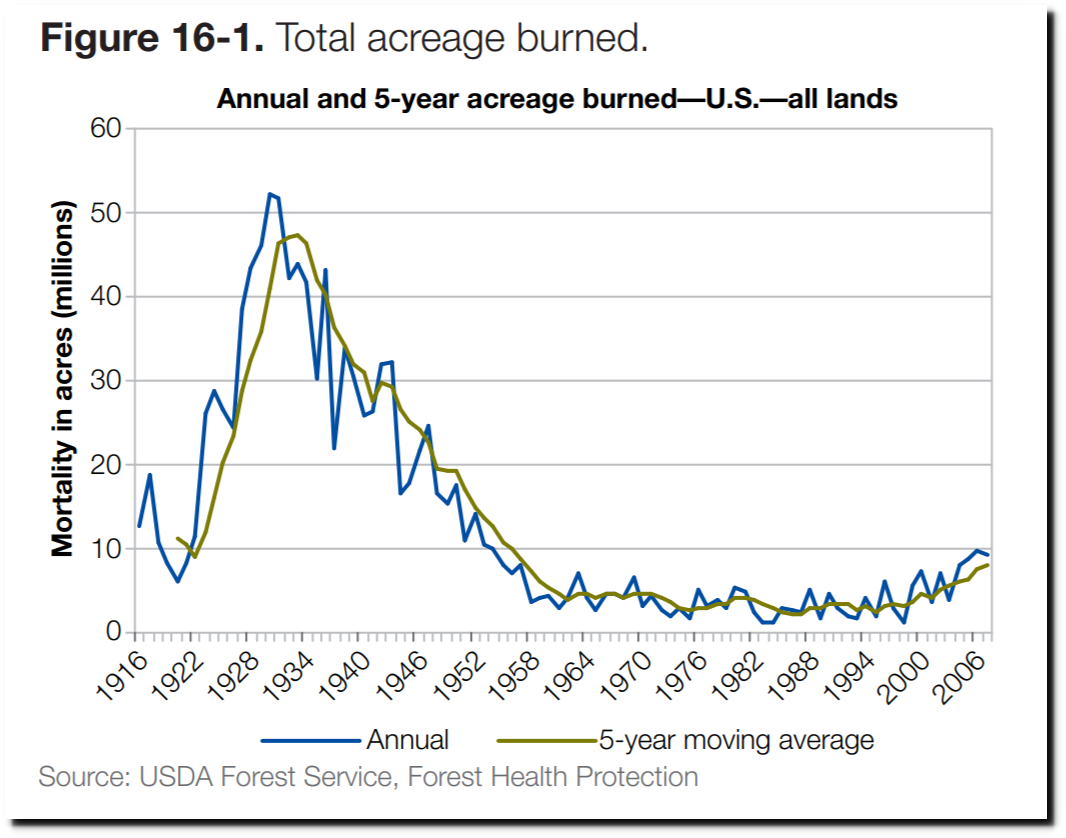 National Report on Sustainable Forests — 2010
I uploaded a copy of it here, in preparation for the inevitable erasure by the Ministry of Truth : 2010-sustainability-report
The New York Times reported much higher burn acreage in 1937, and said 1937 was less than half the burn acreage from 1936. The New York Times numbers match those from the National Interagency Fire Center and the US Forest Service.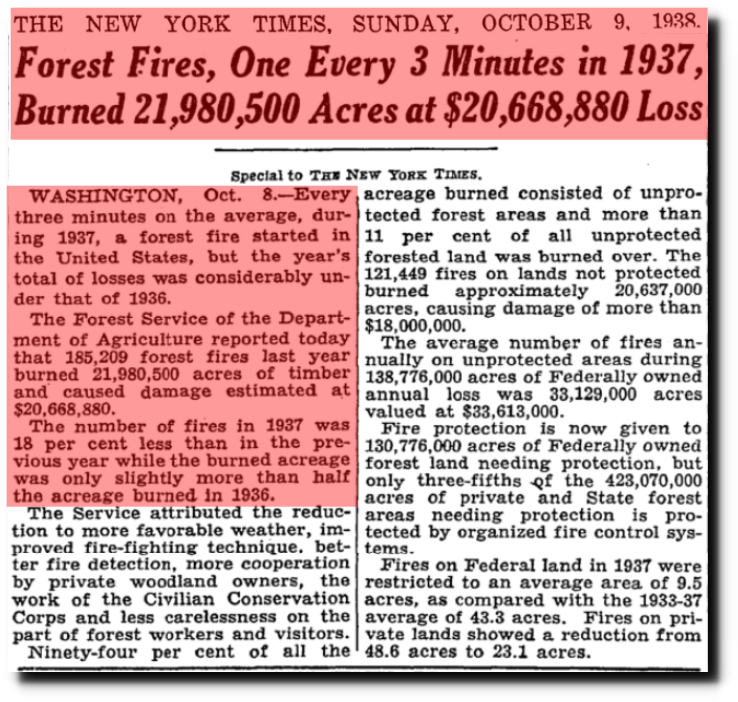 TimesMachine: October 9, 1938 – NYTimes.com
This inconvenient report from the federal government which has been deleted by the Harris administration. This document was available on November 1, 2020 and has since been erased. I got this copy from the Wayback Machine.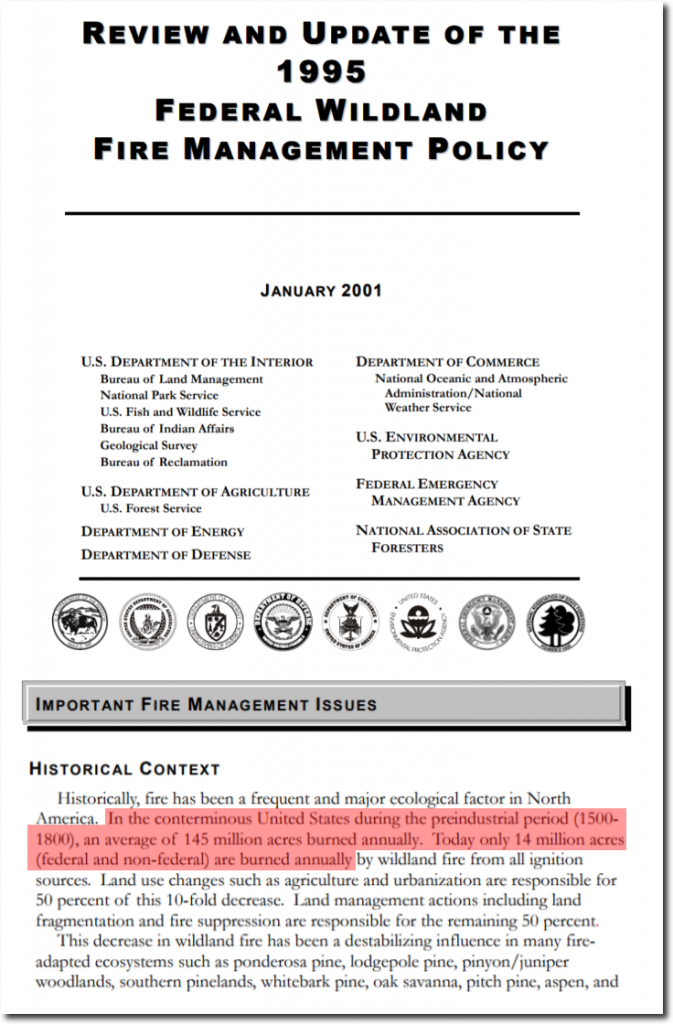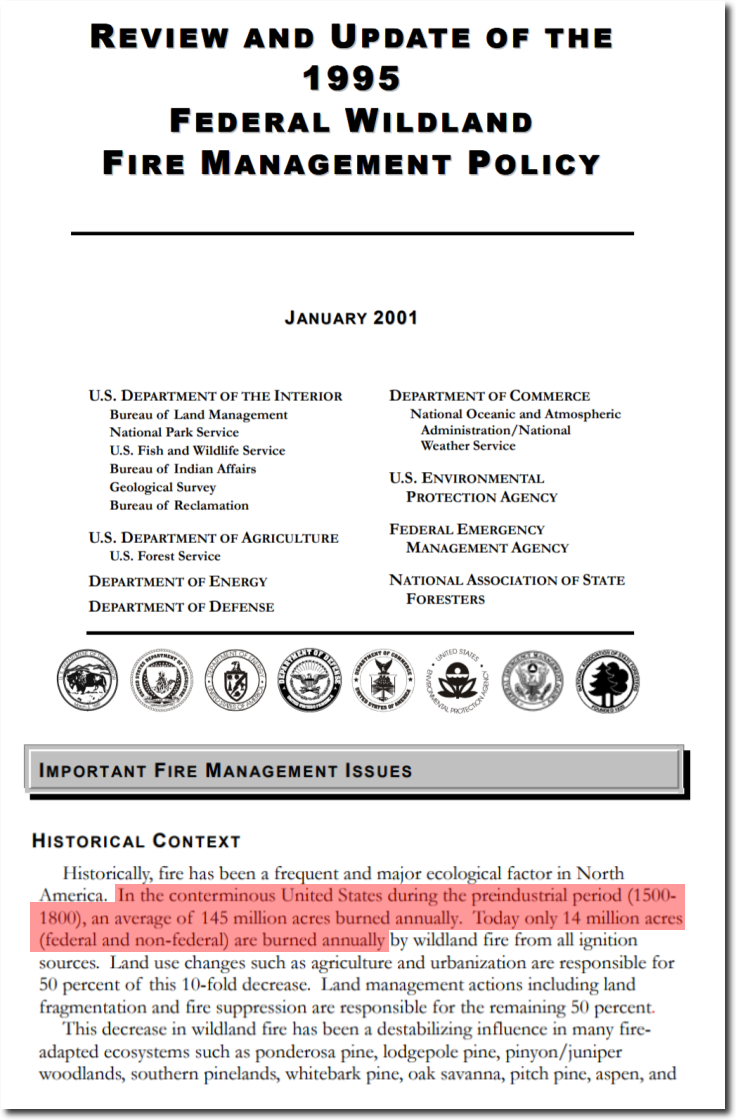 I uploaded a copy here : FederalWildlandFireManagementPolicy_2001
The data was confirmed by the New York Times in 1992.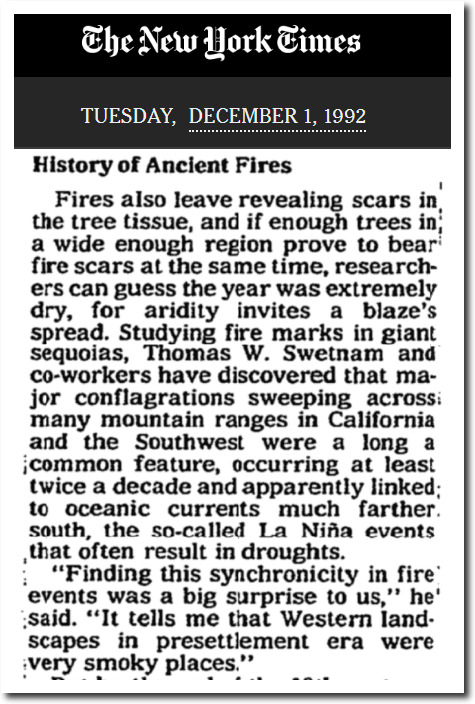 In Unexpected Places, Clues to Ancient and Future Climate; Warming? Tree Rings Say Not Yet – The New York Times
The Harris administration has also rewritten the history of Glacier National Park and erased the Medieval Warm Period. Last year this USGS page made it clear that before the Little Ice Age, glaciers in Glacier National Park were very small or non-existent, and that they may not have survived the Holocene maximum either.
2020 version.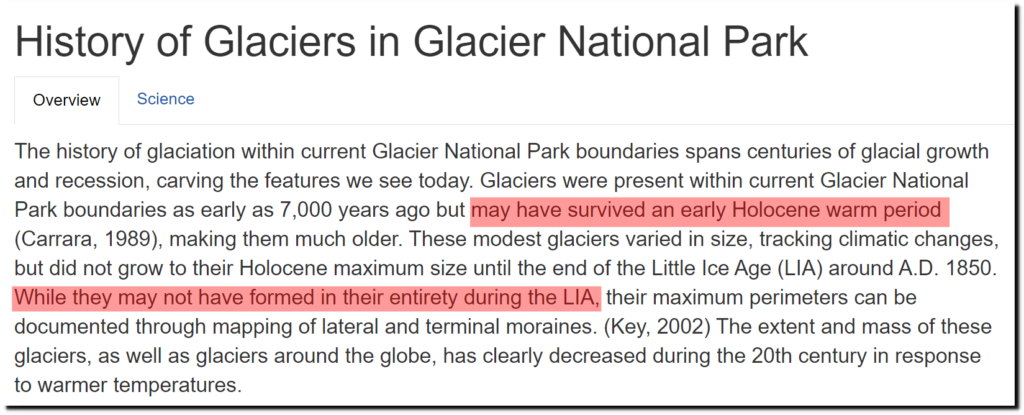 History of Glaciers in Glacier National Park
But the Medieval Warm Period and Holocene Maximum have since been erased, and the text has been changed to match.
2021 version.

Brief History of Glaciers in Glacier National Park
These are all articles which I refer to frequently, and I suspect that the Harris Ministry of Truth is using my blog as a guide for cancelling history.  It will be interesting to see how quickly the US Forest Service report gets erased.