On December 19, 2021 atmospheric CO2 hit a December record of 417.49 PPM.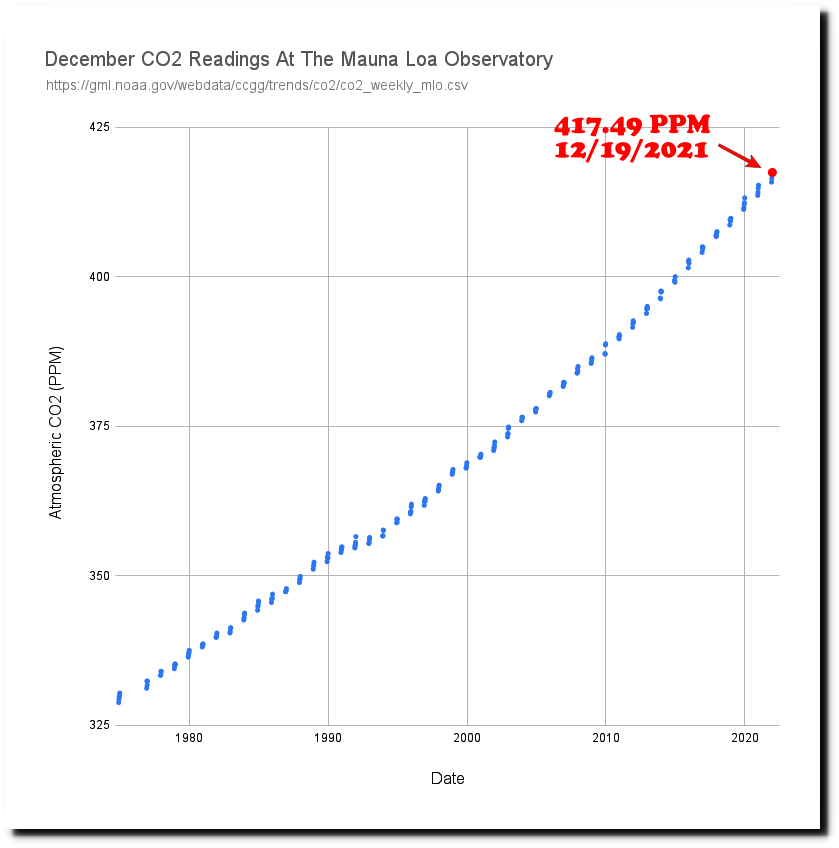 Mauna Loa CO2 weekly mean and historical comparisons (text) or (CSV)
Crude oil prices are up 240% since last year's pretend election.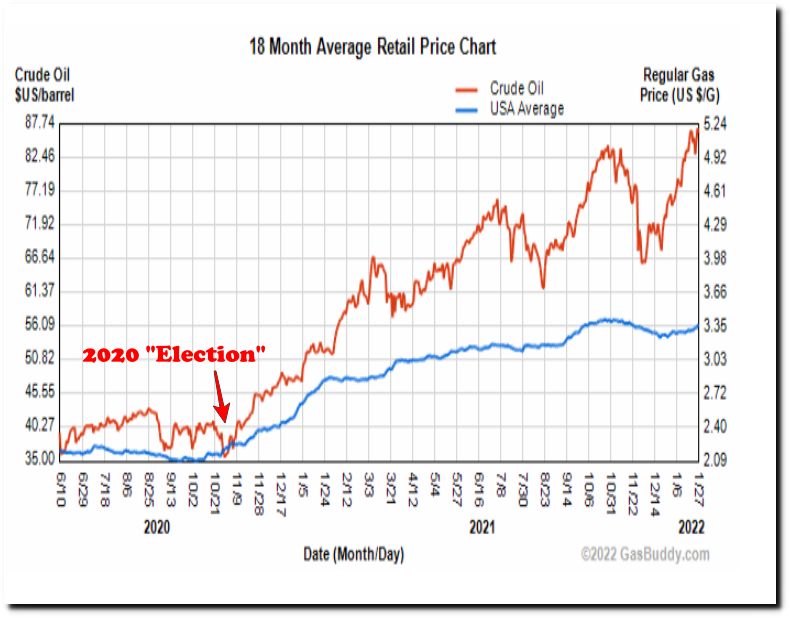 Gas Station Price Charts – Local & National Historical Average Trends – GasBuddy.com
The number of active COVID-19 cases in the US is up almost 1000%.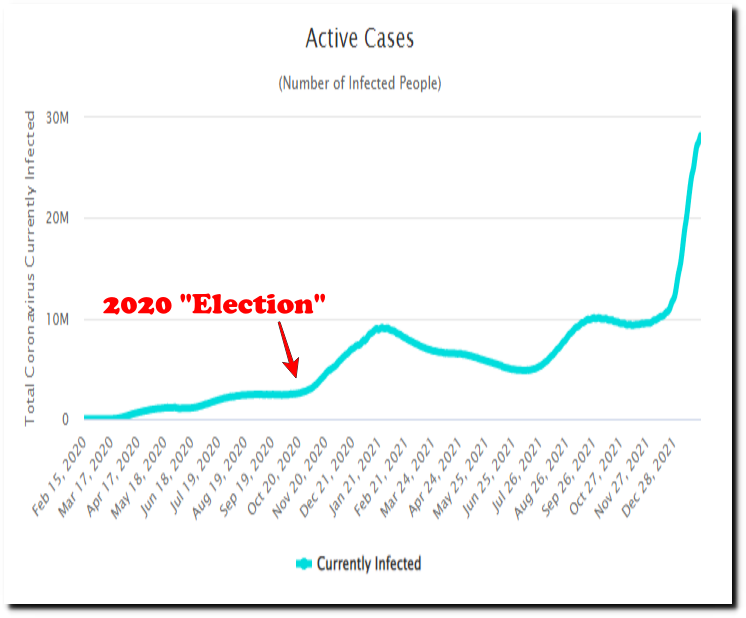 Almost three fourths COVID-19 deaths have occurred.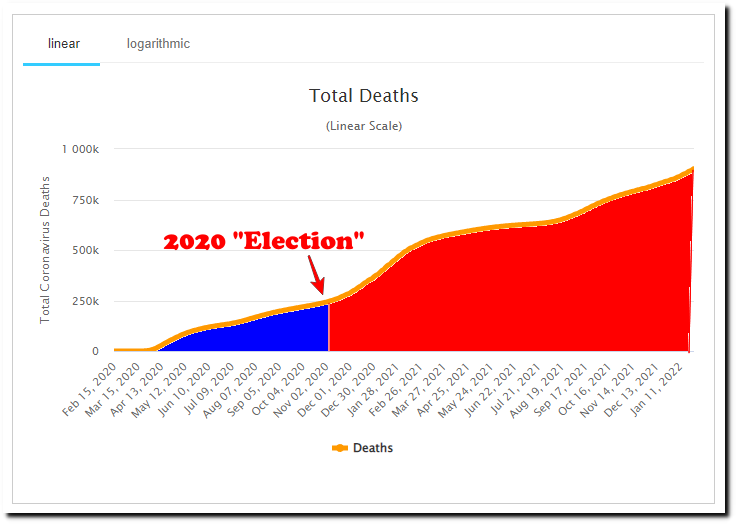 United States COVID – Coronavirus Statistics – Worldometer
Voter awareness is also increasing, with Biden at a record low 17% strong approval rating.