NOAA shows a strong warming trend for Texas since 1895.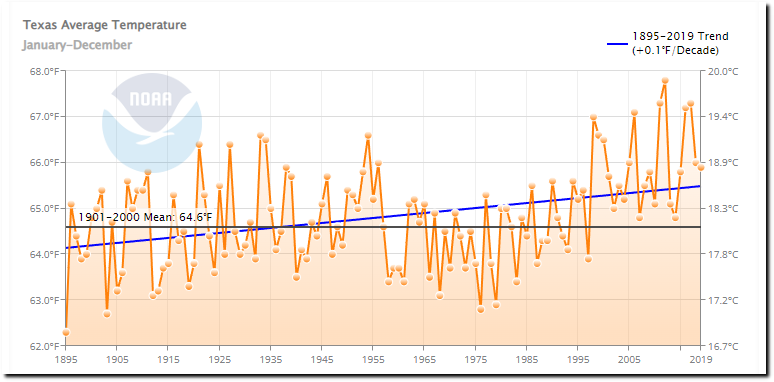 Climate at a Glance | National Centers for Environmental Information (NCEI)
In 2012, the San Antonio Express News said Texas was not warming, based on NOAA data – and showed 2021 as the warmest year.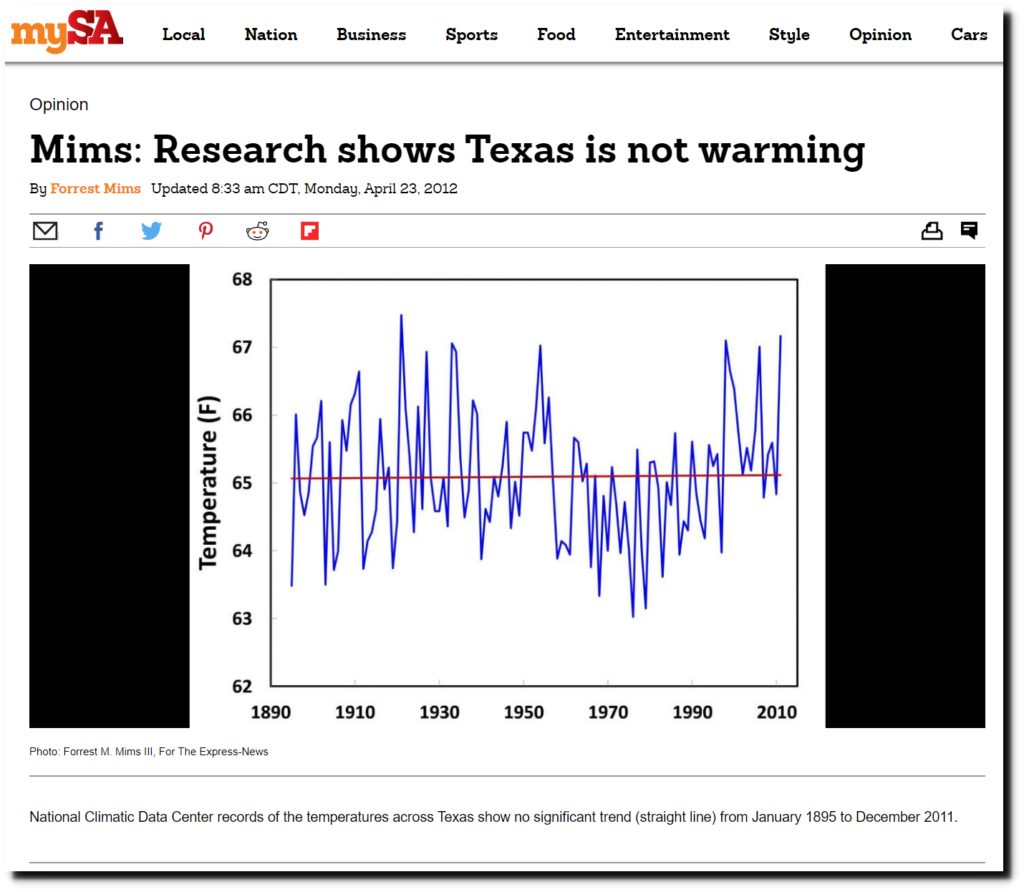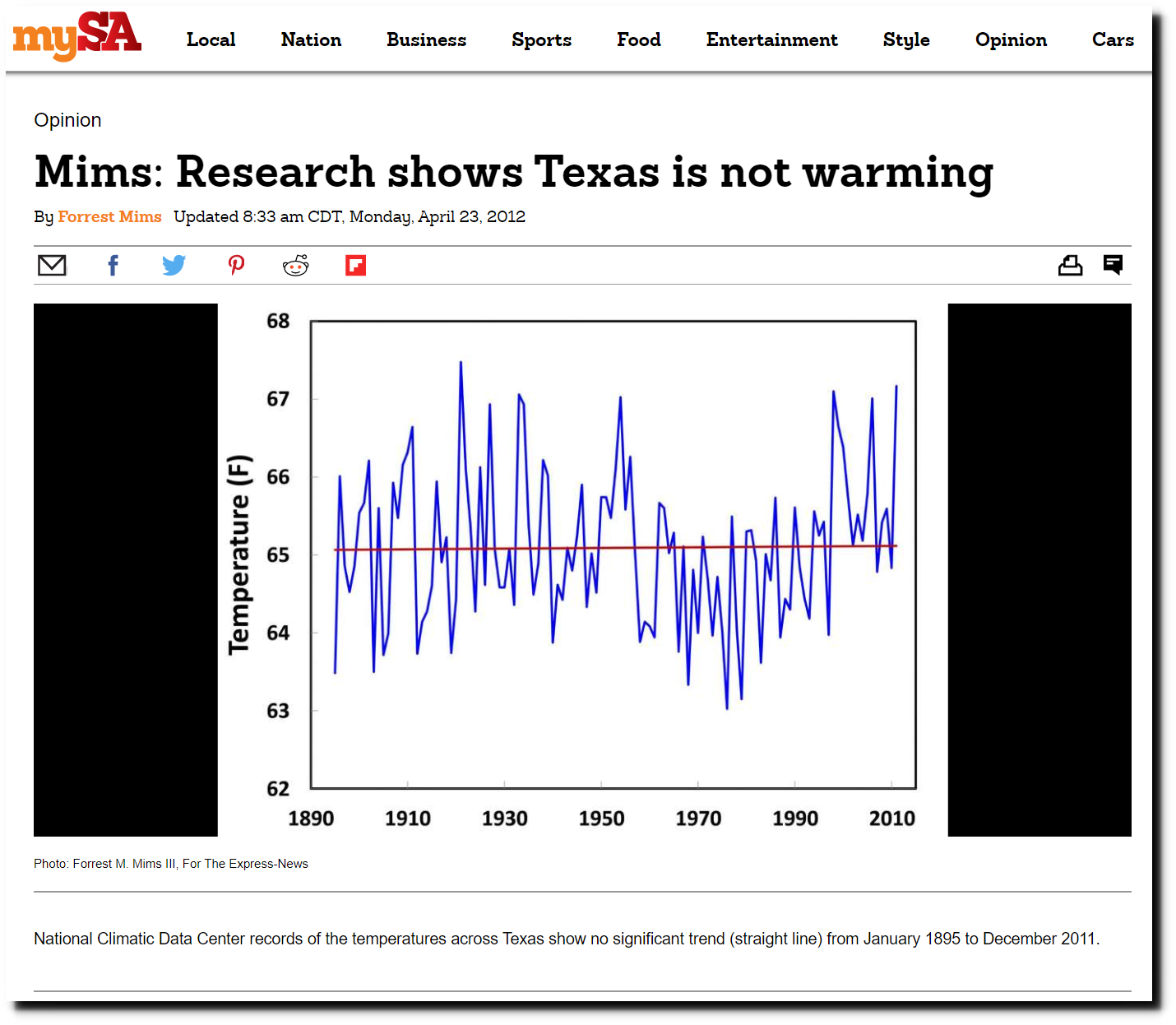 Mims: Research shows Texas is not warming – San Antonio Express-News
Anthony Watts captured this graph from NCDC in that same year showing no warming from 1895 to 2011.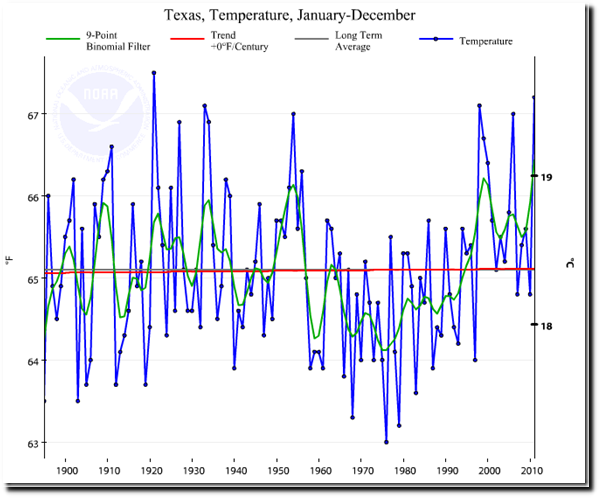 Climate scientists who have been claiming Texas is warming are totally wrong. | Watts Up With That?
NOAA now shows a lot of warming from 1895 to 2011.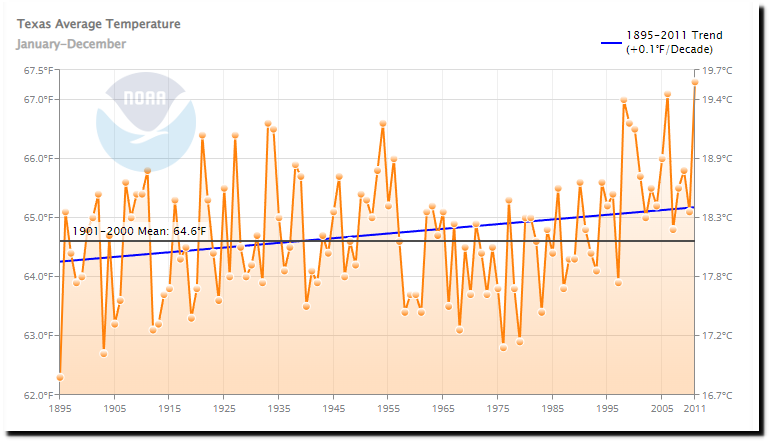 Climate at a Glance | National Centers for Environmental Information (NCEI)
NOAA thermometer data for Texas shows that 1921 was the warmest year and the 1920s was the warmest decade.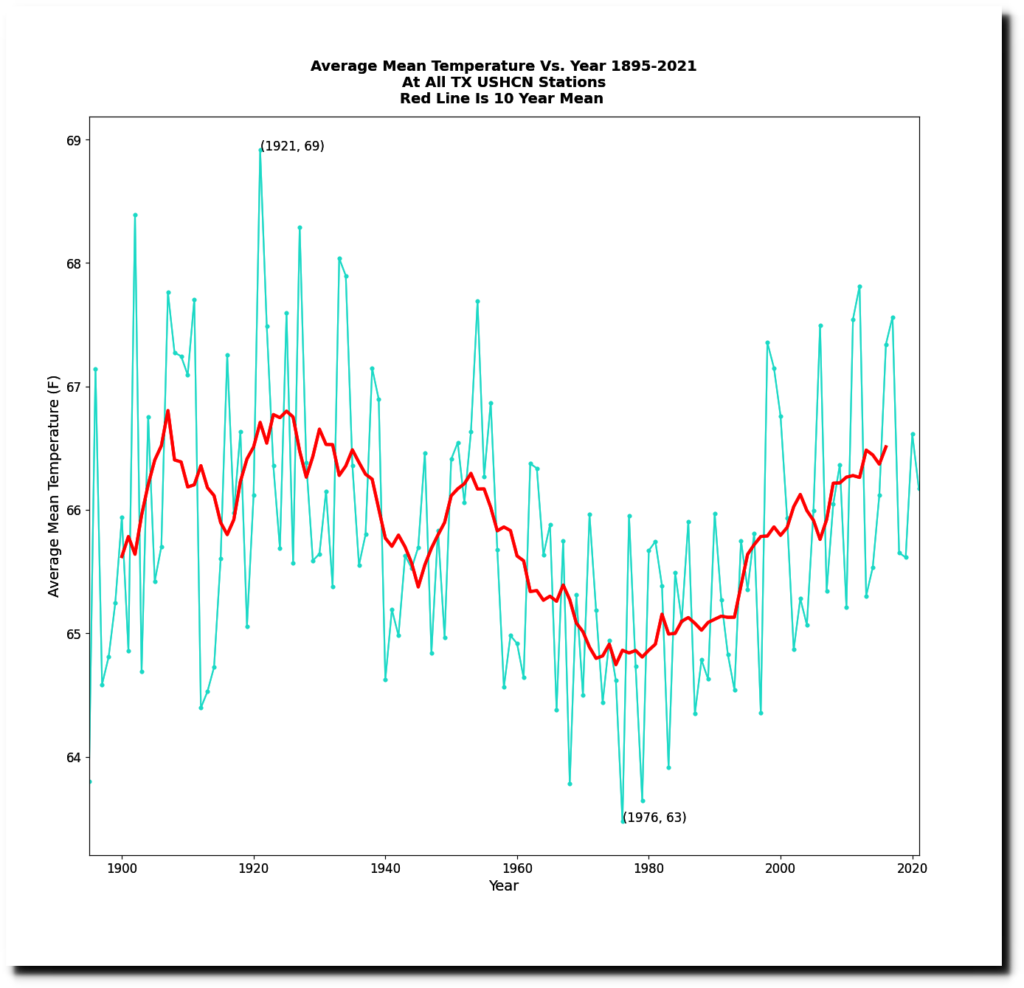 Texas' longest stretch of consecutive 90 degree days was 157 from May 8 to October 11, 1921.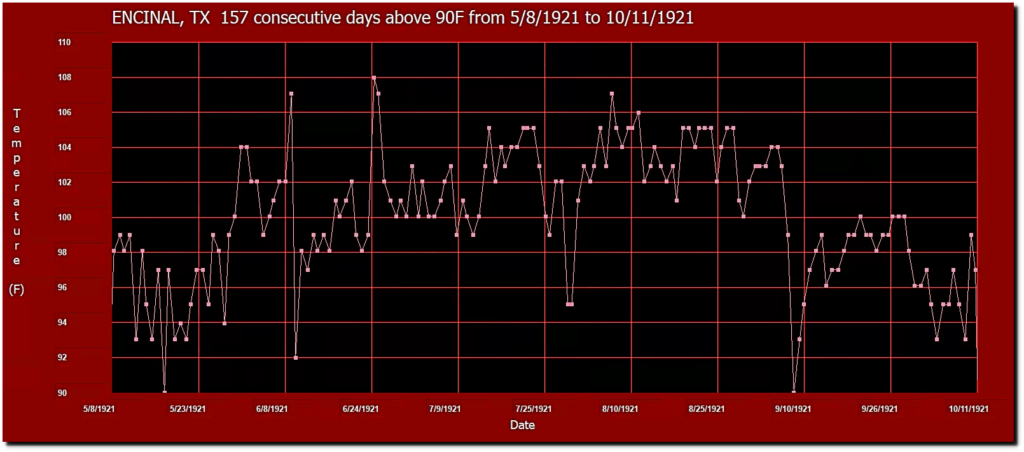 This doesn't suit the global warming agenda, so NOAA massively tampers with the Texas temperature data to cool the past and warm the present.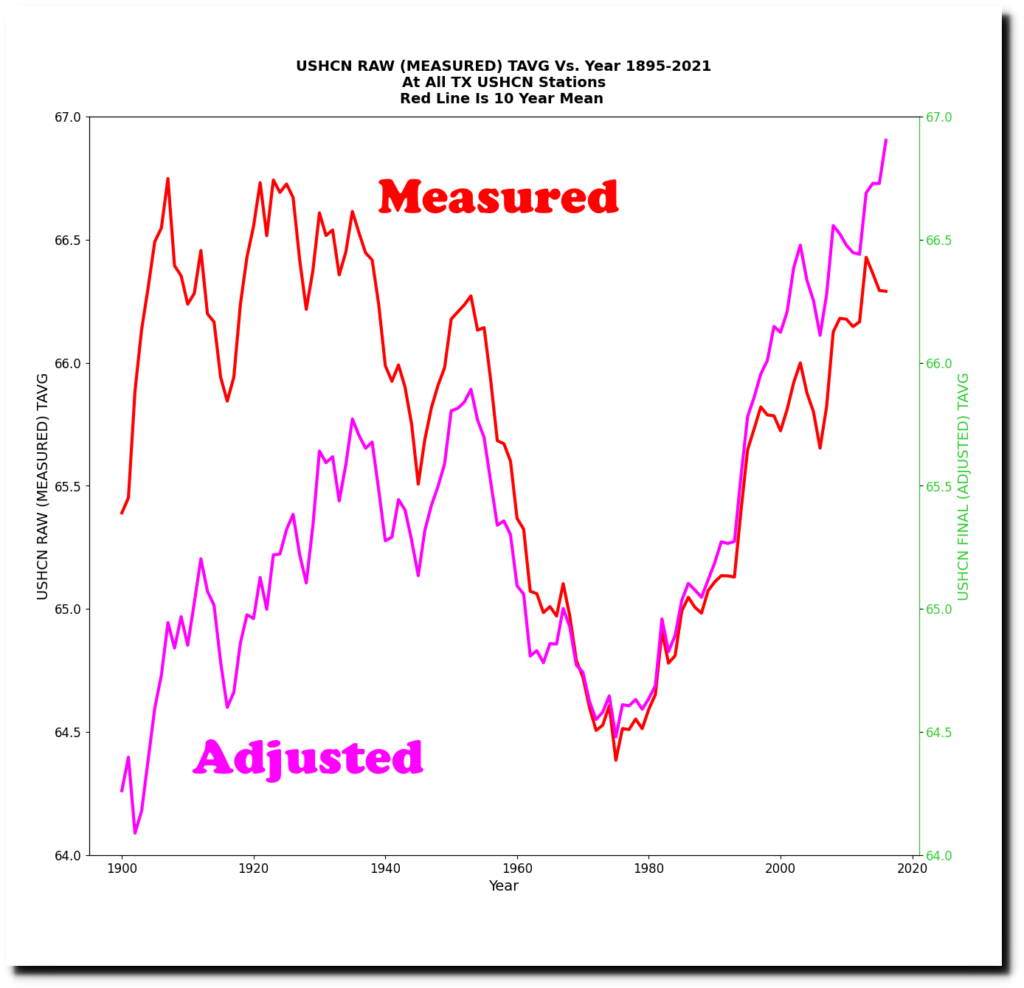 The total data tampering is more than five degrees Fahrenheit. The year 1900 was cooled more then three degrees and 2020 was warmed two degrees.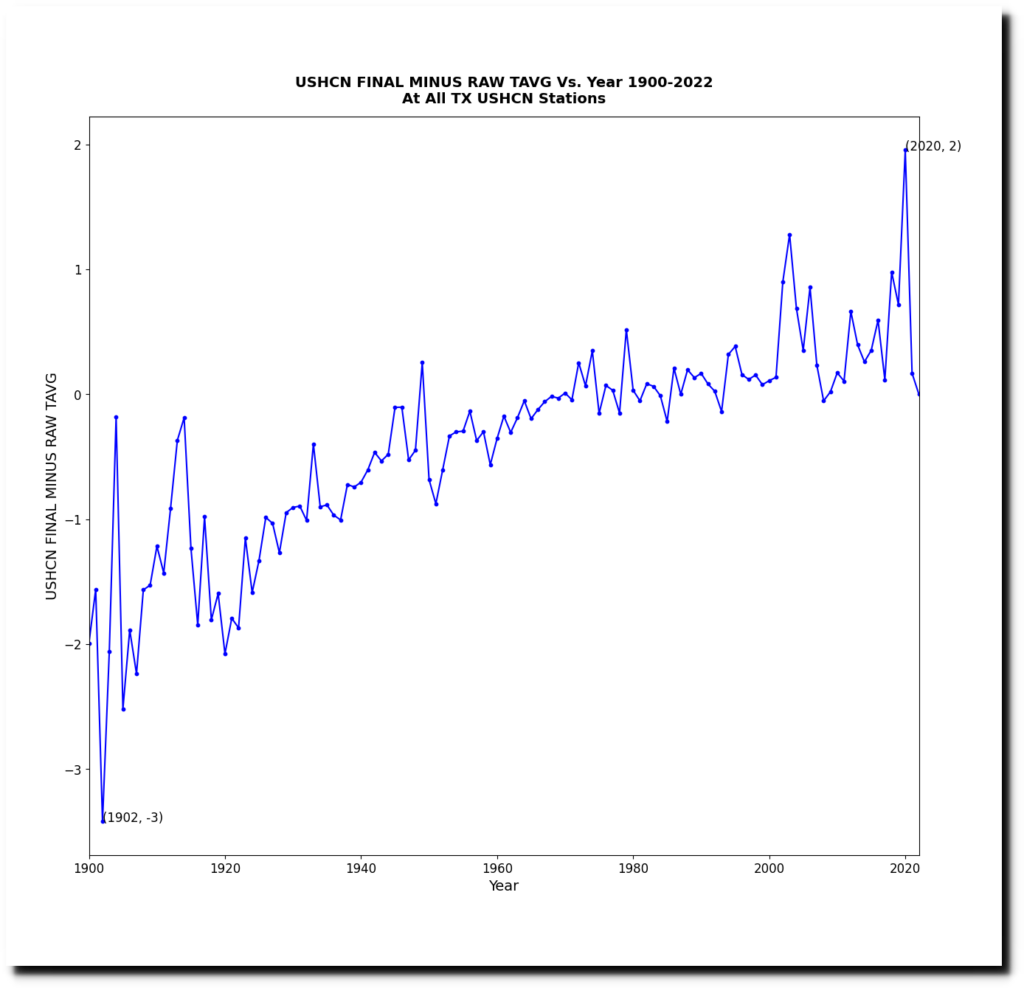 More than half of NOAA adjusted Texas temperature data is now fake, meaning it comes from a computer model rather than a thermometer.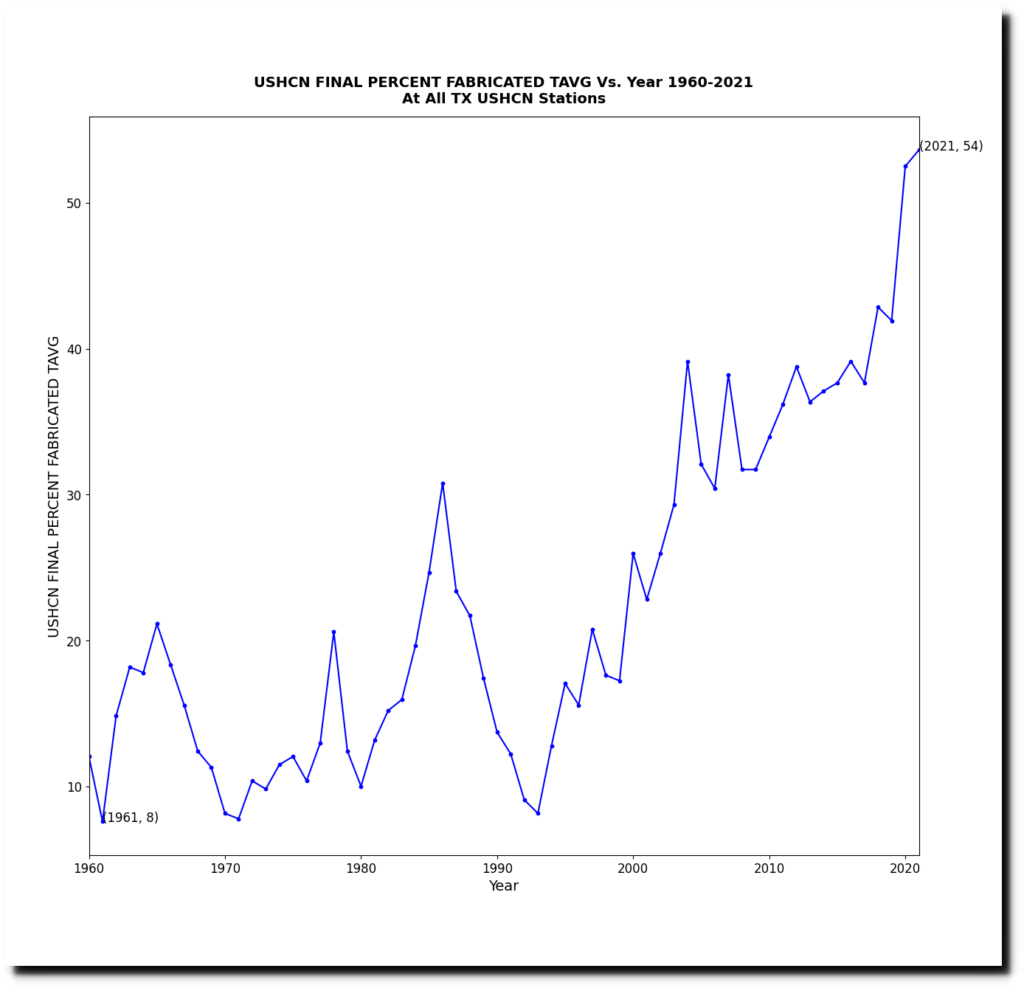 For the US as a whole, 1921 had the second highest average temperature.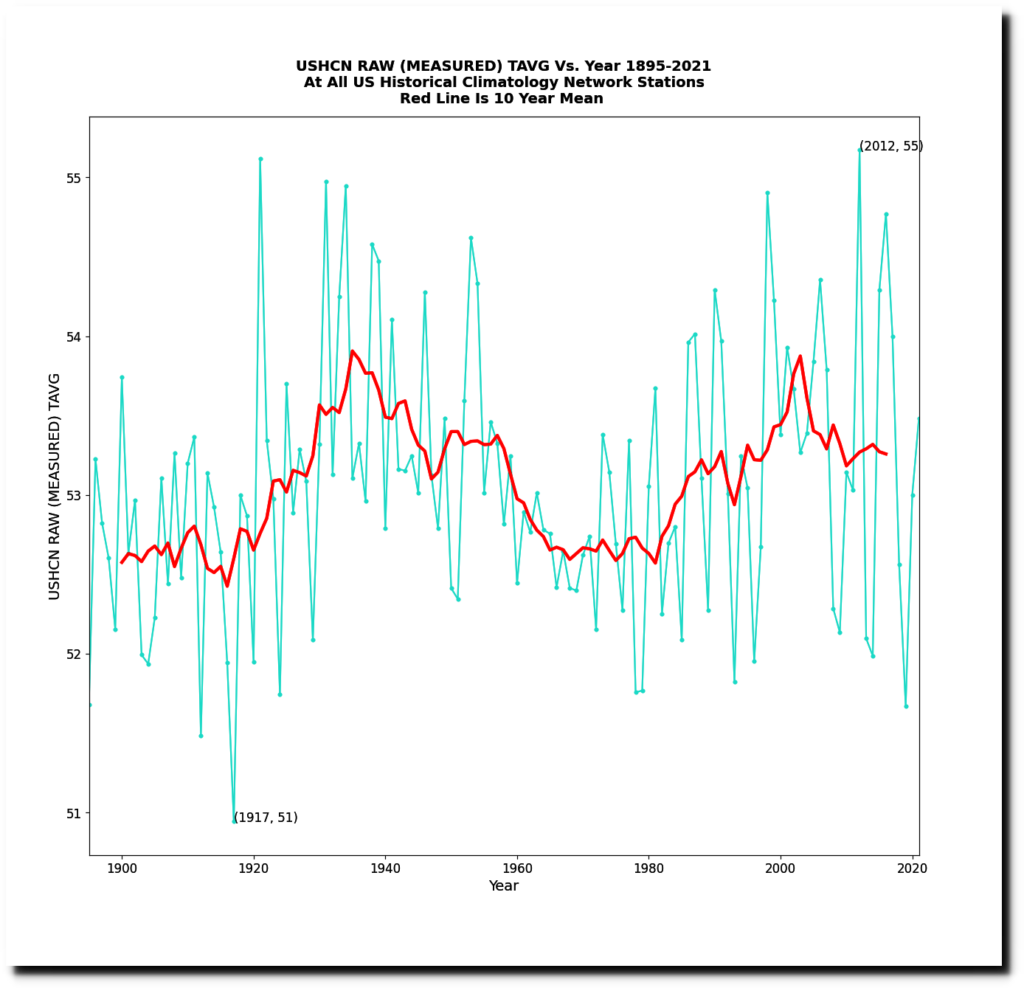 But NOAA erases the heat of 1921 by tampering with the data for the entire US.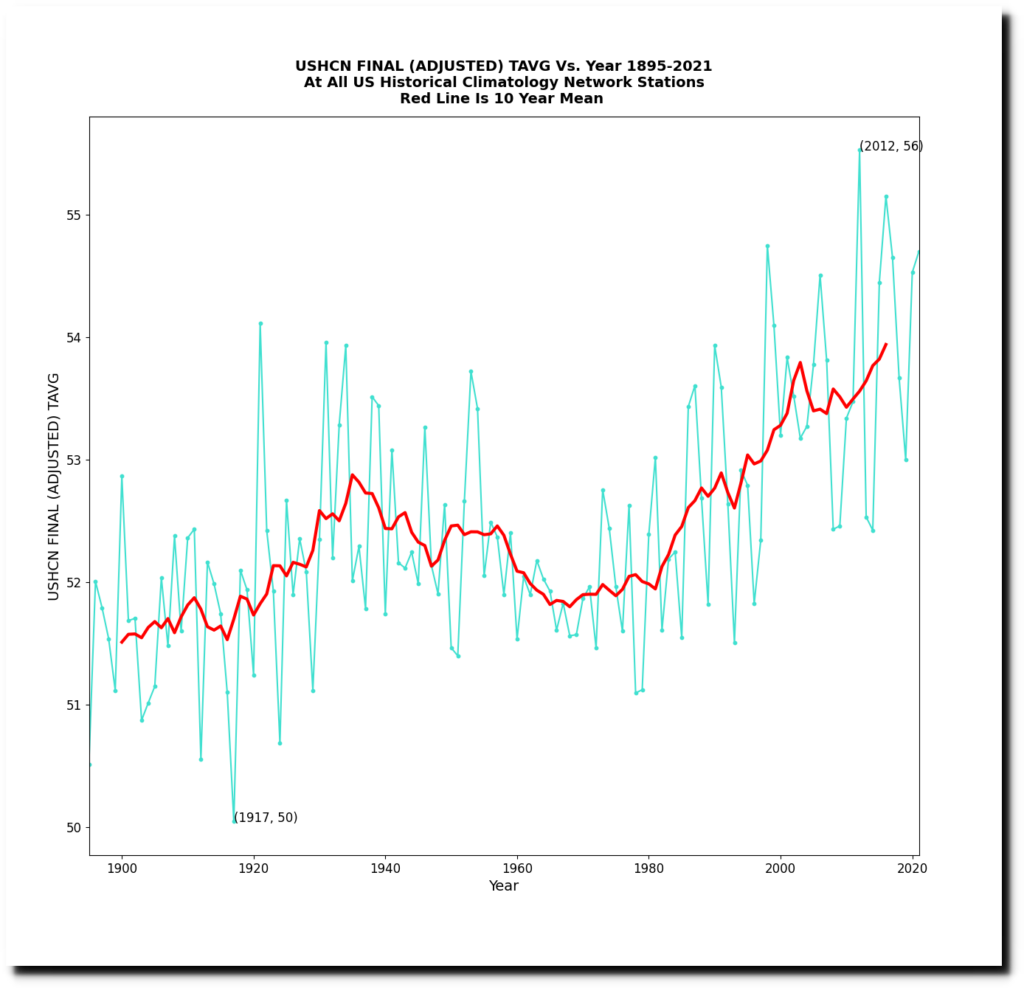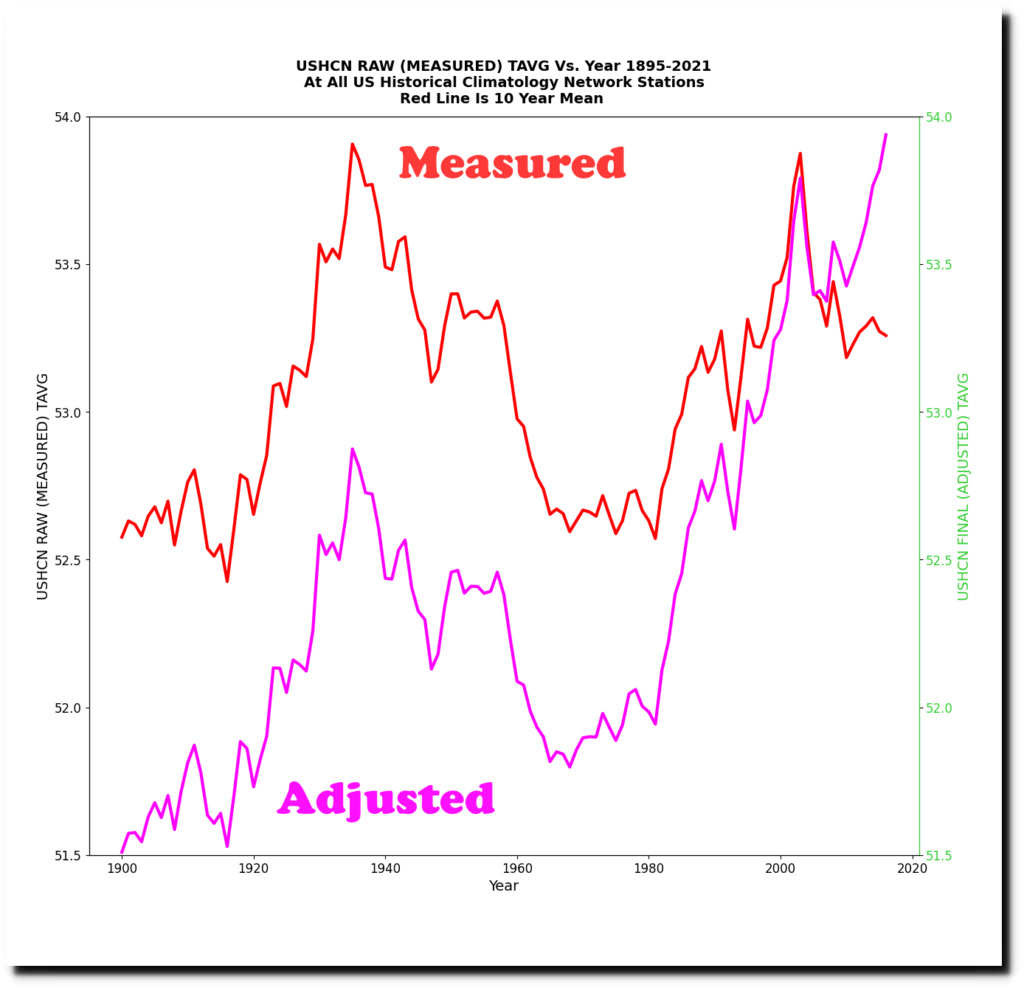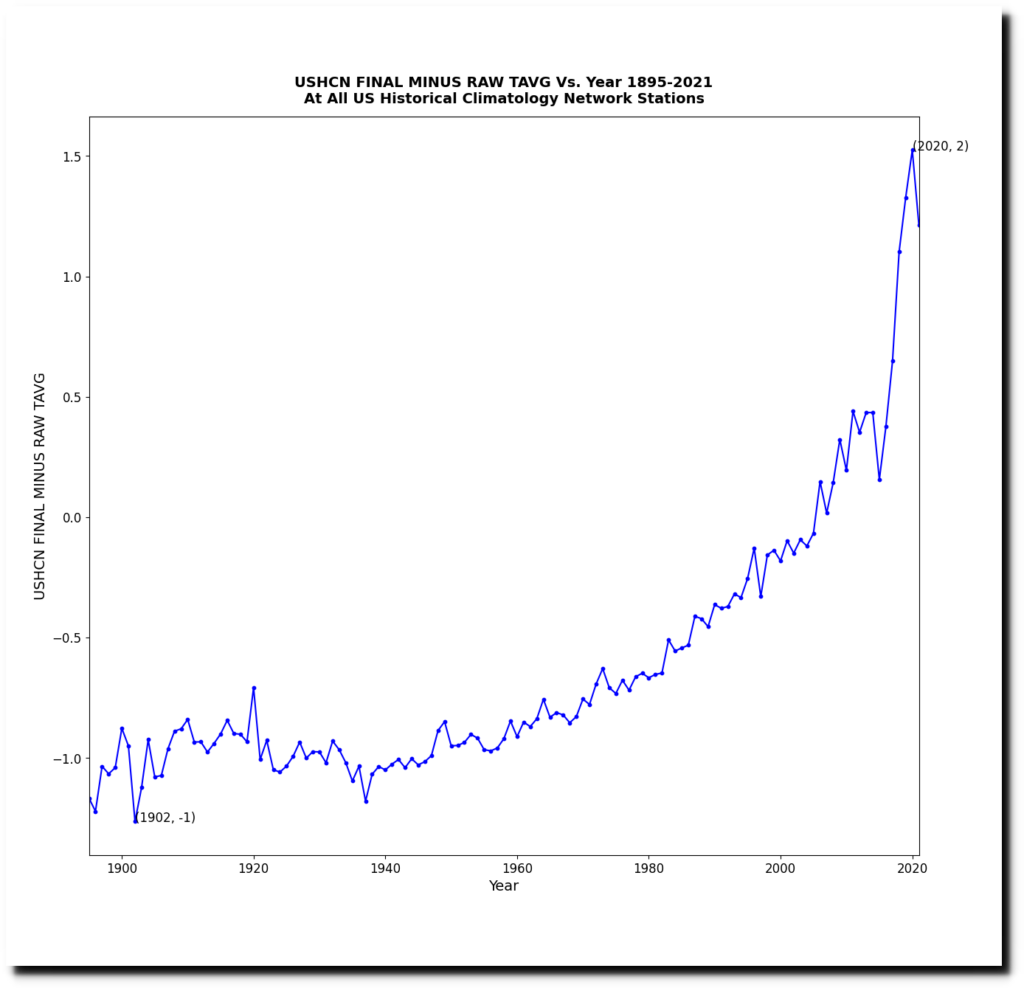 In 1921 there was a worldwide heatwave and drought, and glaciers were rapidly melting.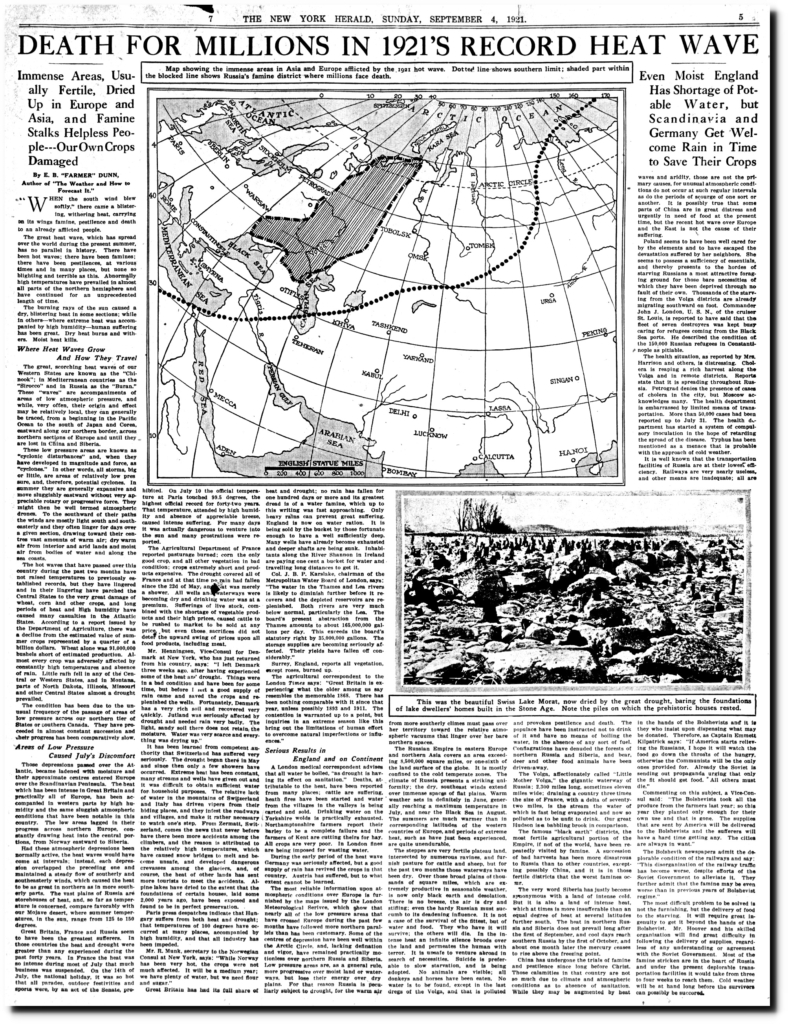 04 Sep 1921, 61 – New York Herald at Newspapers.com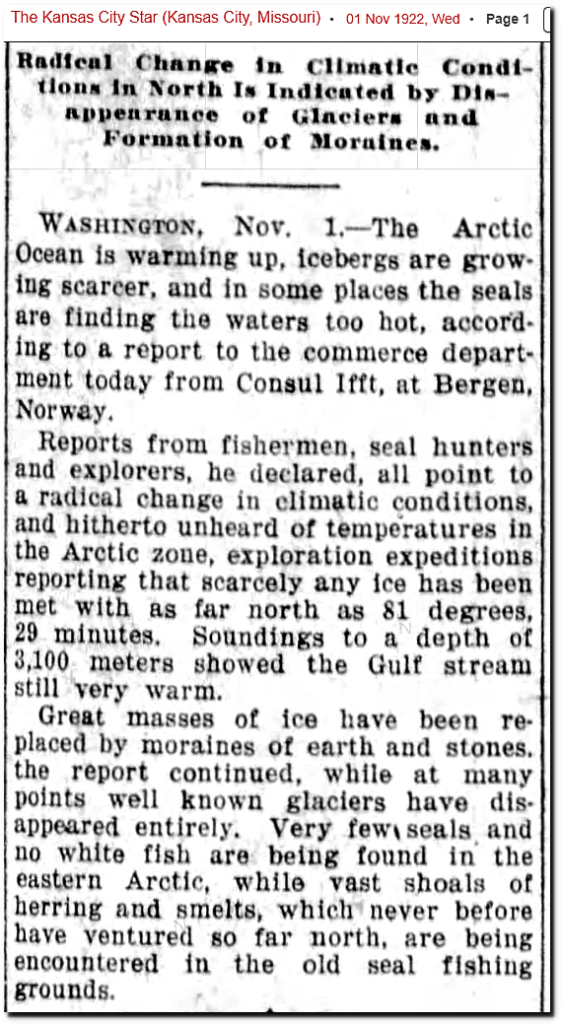 01 Nov 1922, 1 – The Kansas City Star at Newspapers.com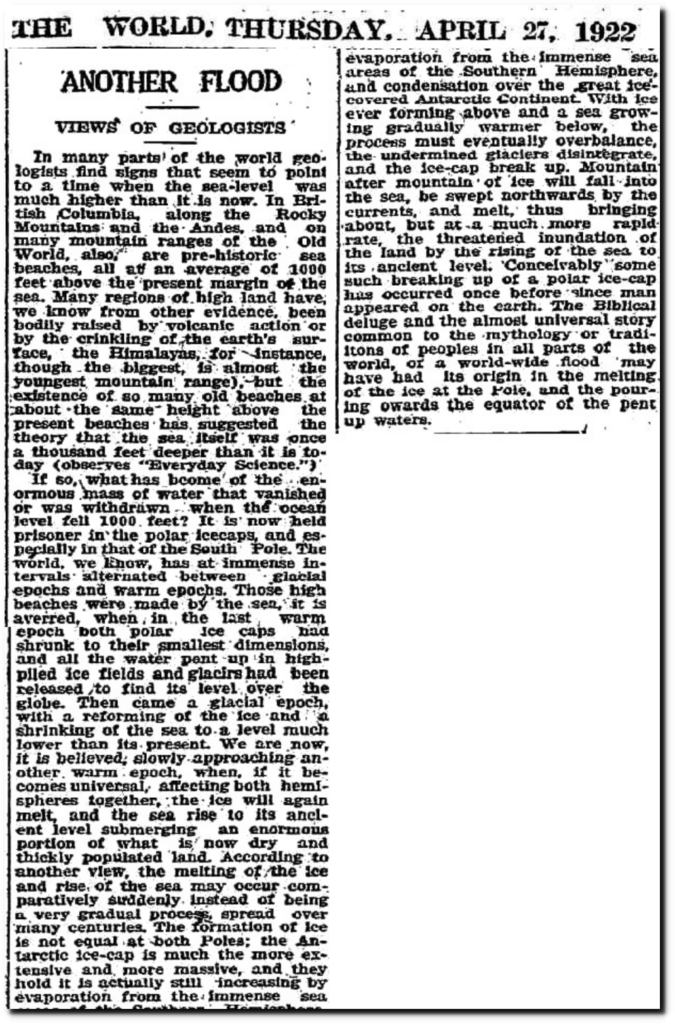 27 Apr 1922 – ANOTHER FLOOD – Trove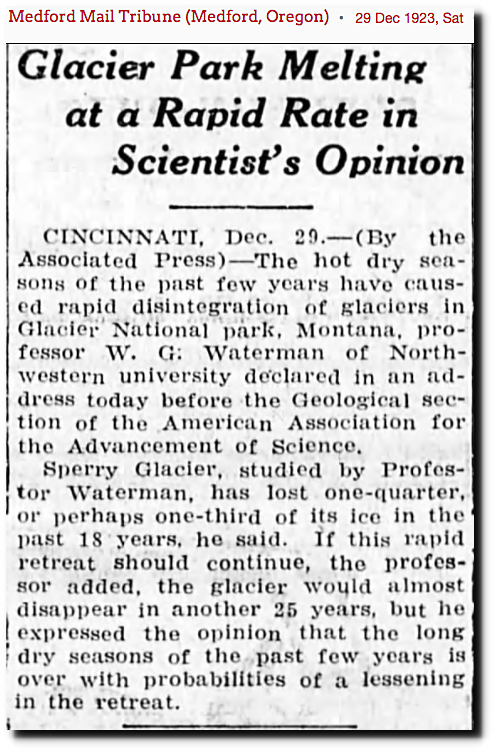 29 Dec 1923, Page 5 – at Newspapers.com
12 Apr 1924, 7 – Spokane Chronicle at Newspapers.com
Government agencies have completely erased the global heat of 100 years ago and show 1921 as one of the coldest years on record.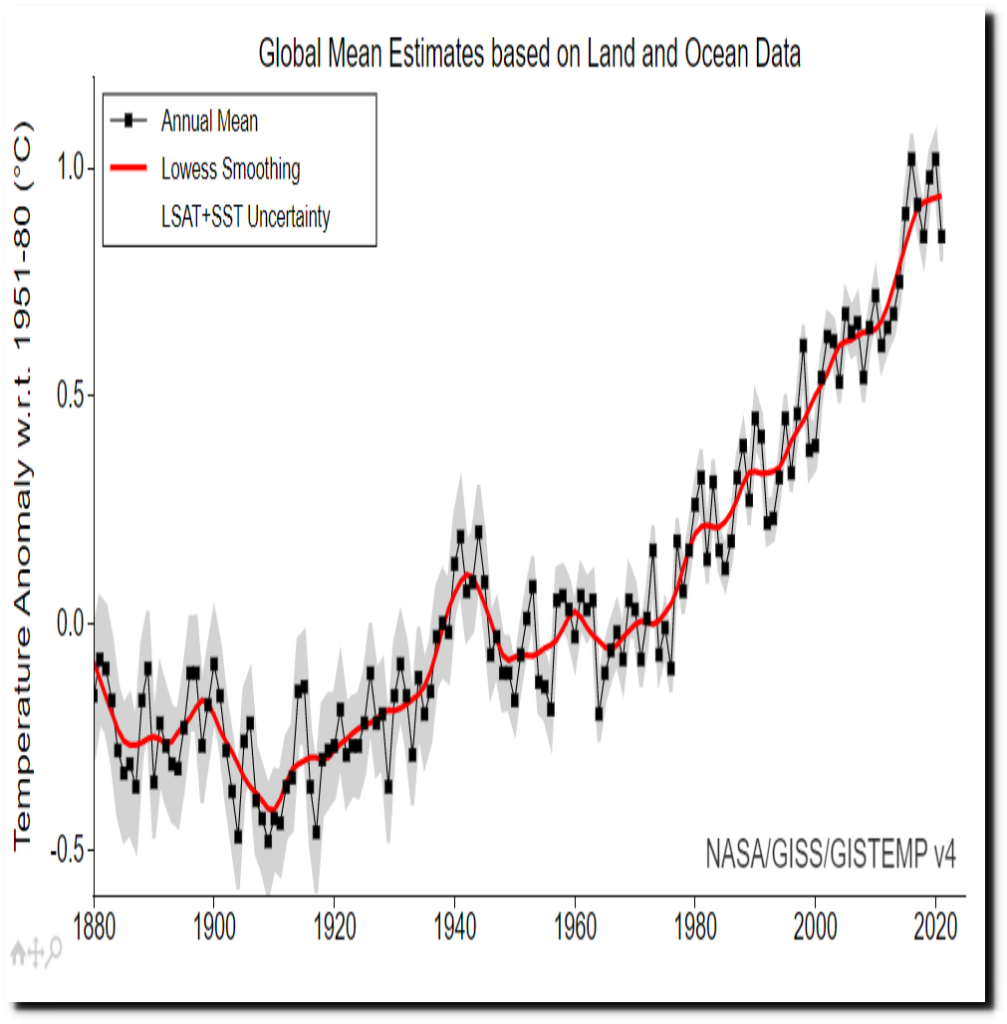 Data.GISS: GISS Surface Temperature Analysis (v4): Analysis Graphs and Plots