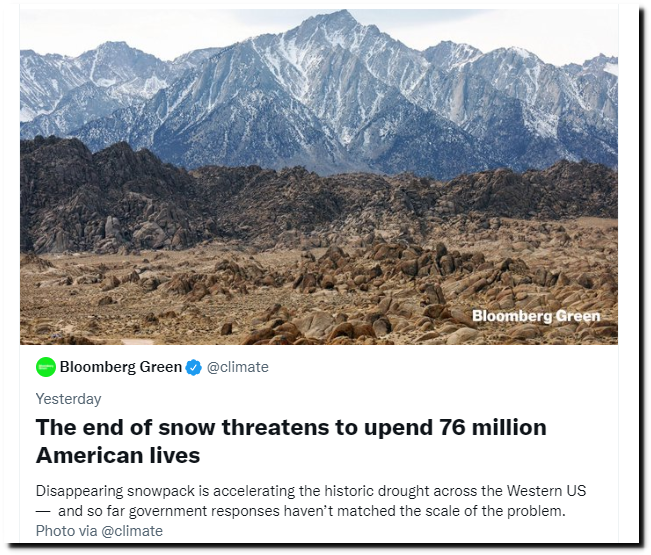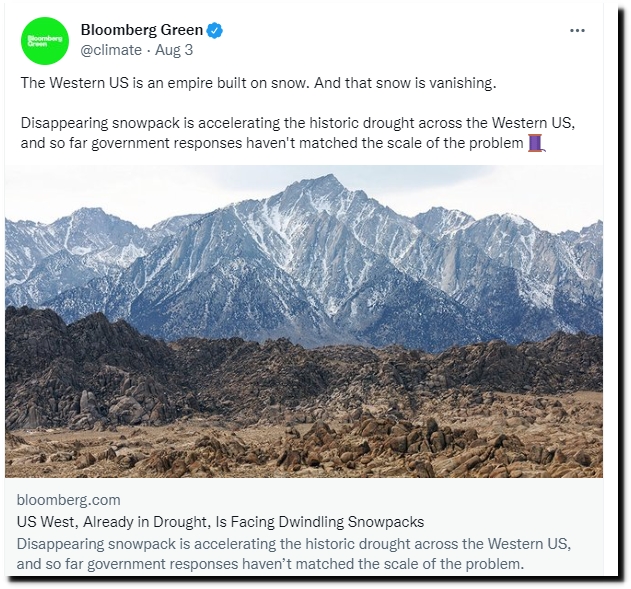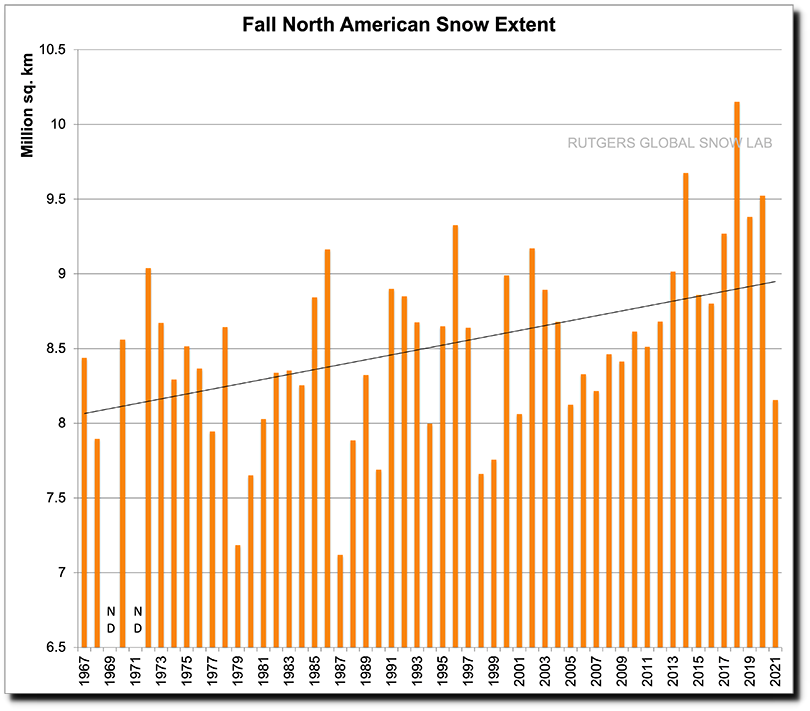 Rutgers University Climate Lab :: Global Snow Lab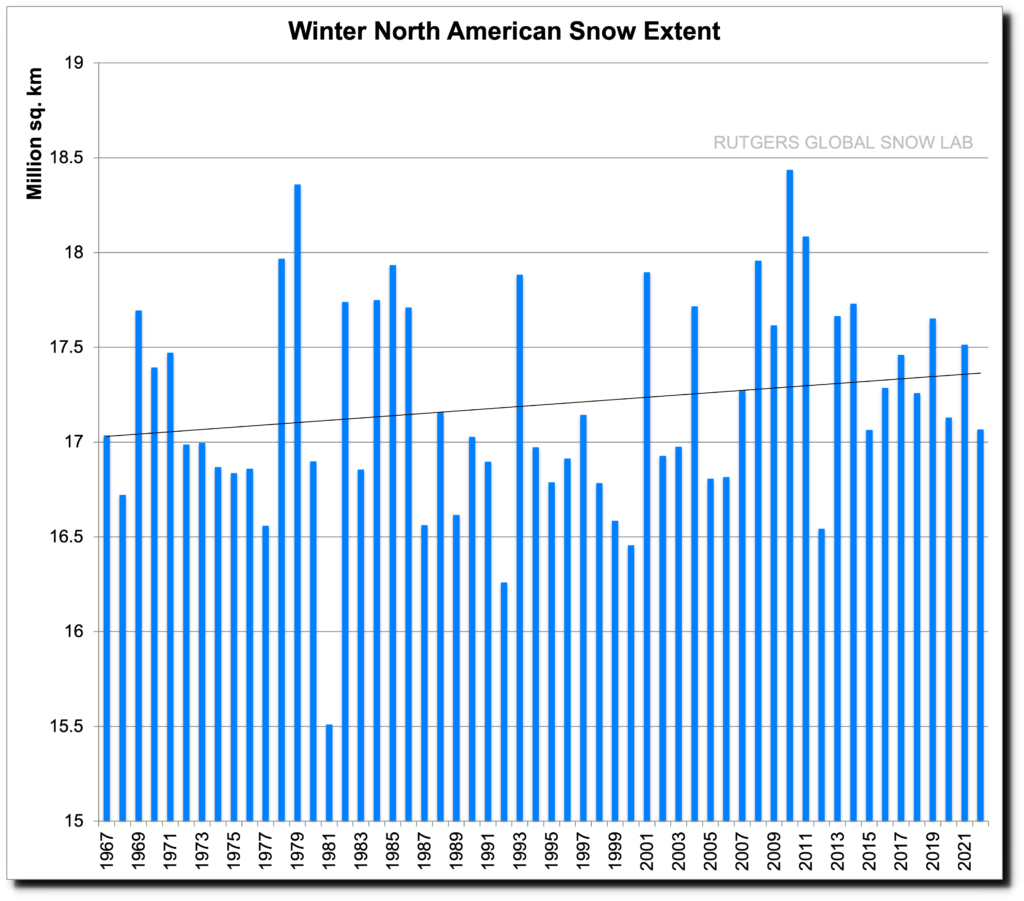 California had their snowiest December on record last year.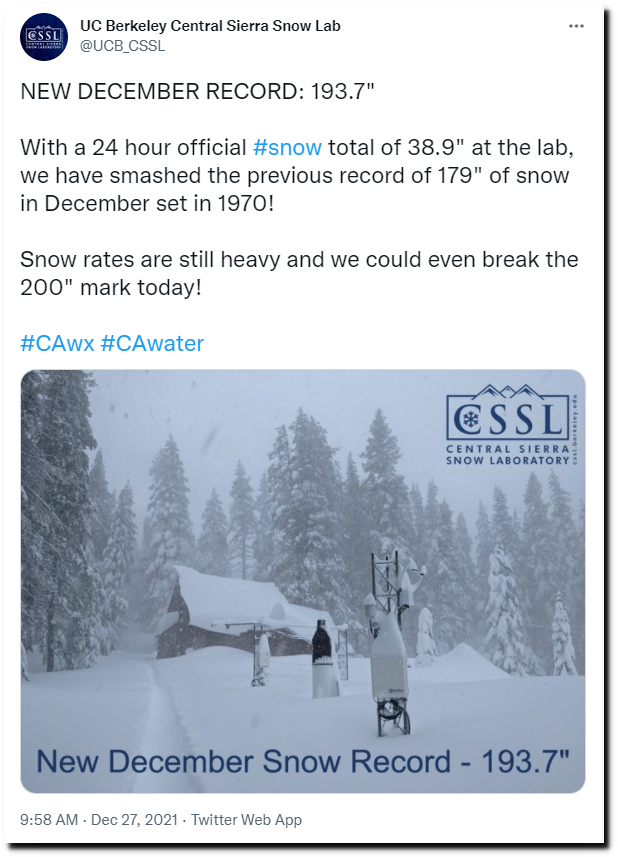 9:58 AM · Dec 27, 2021
We had our snowiest day on record in Cheyenne, Wyoming on March 14, 2021.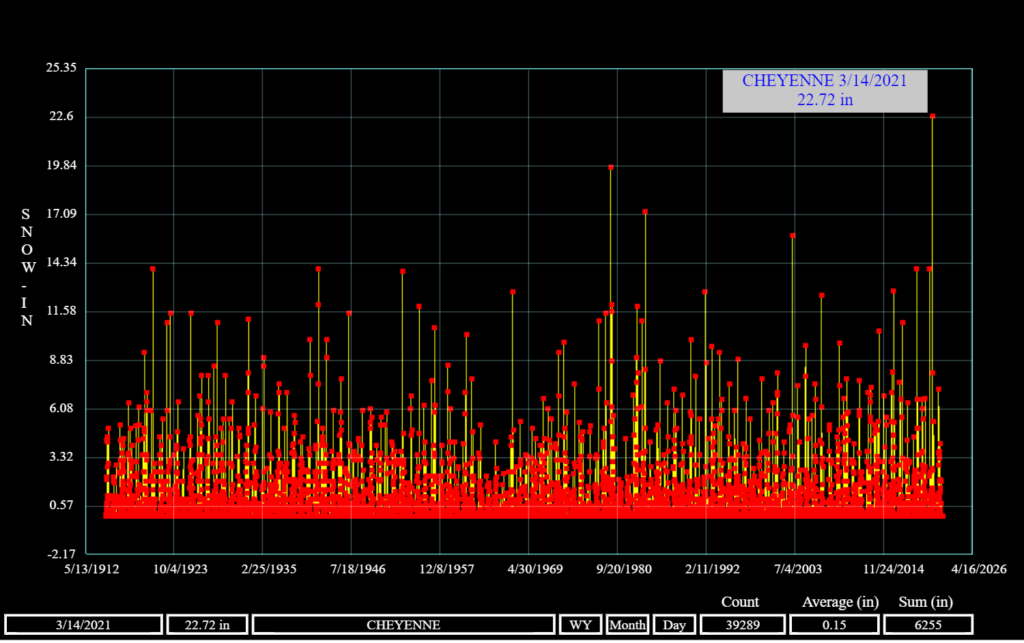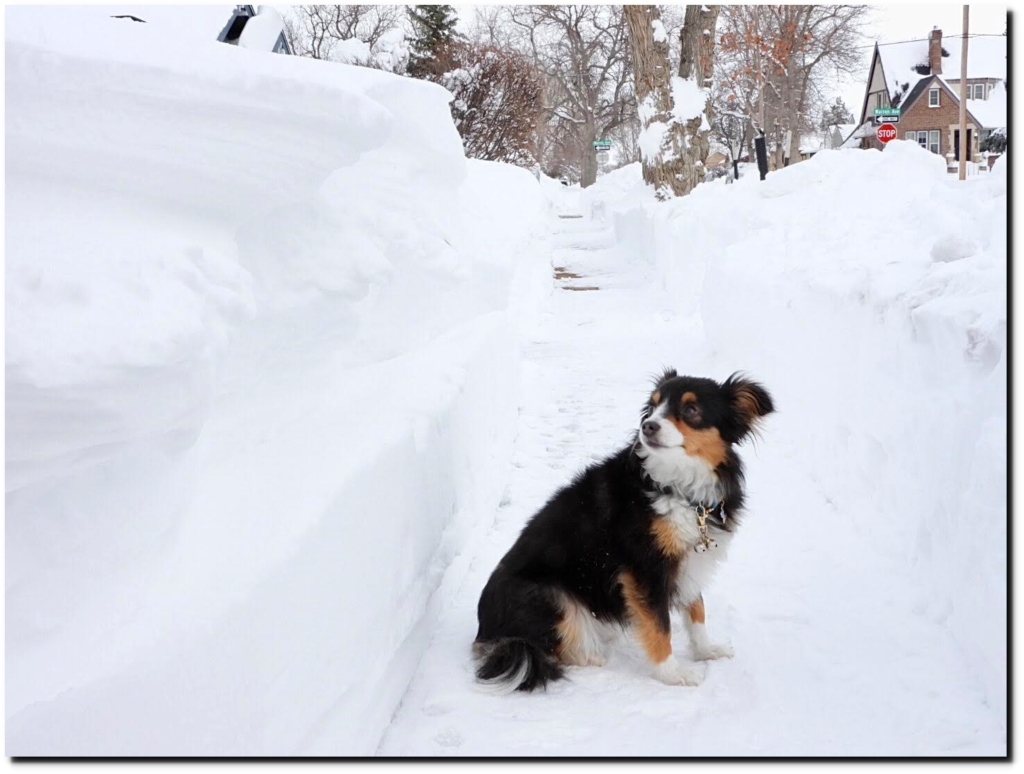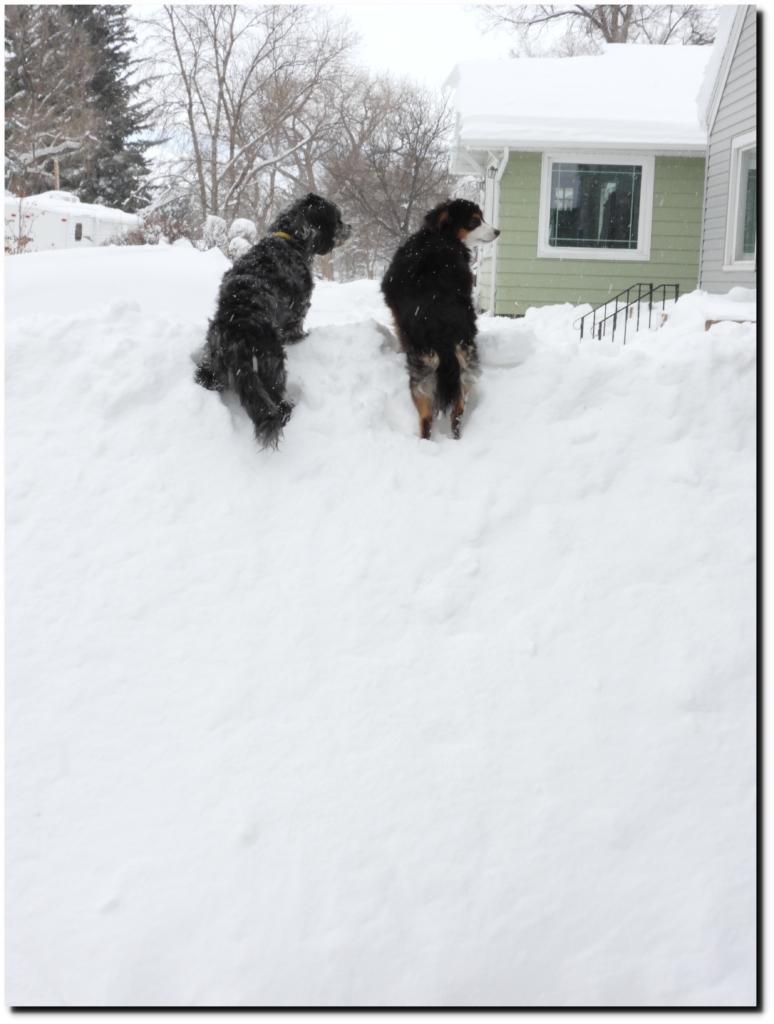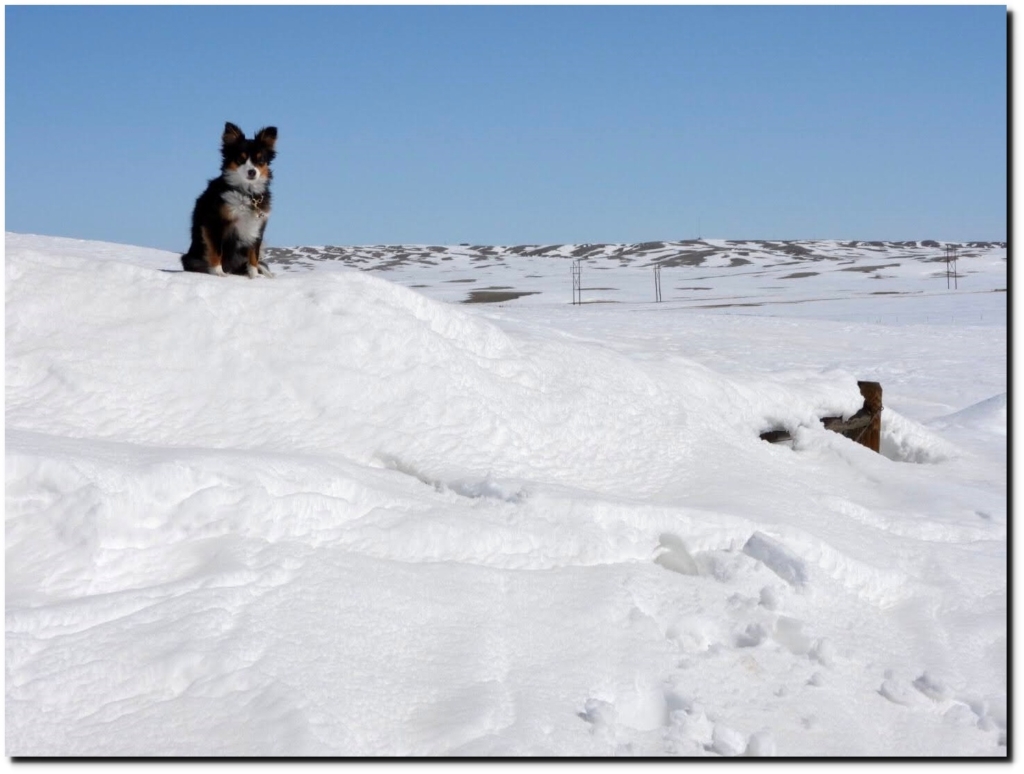 Boulder, Colorado has had fifty-eight snowfalls over 12 inches since 1894. Thirteen of those snows occurred after the year 2005.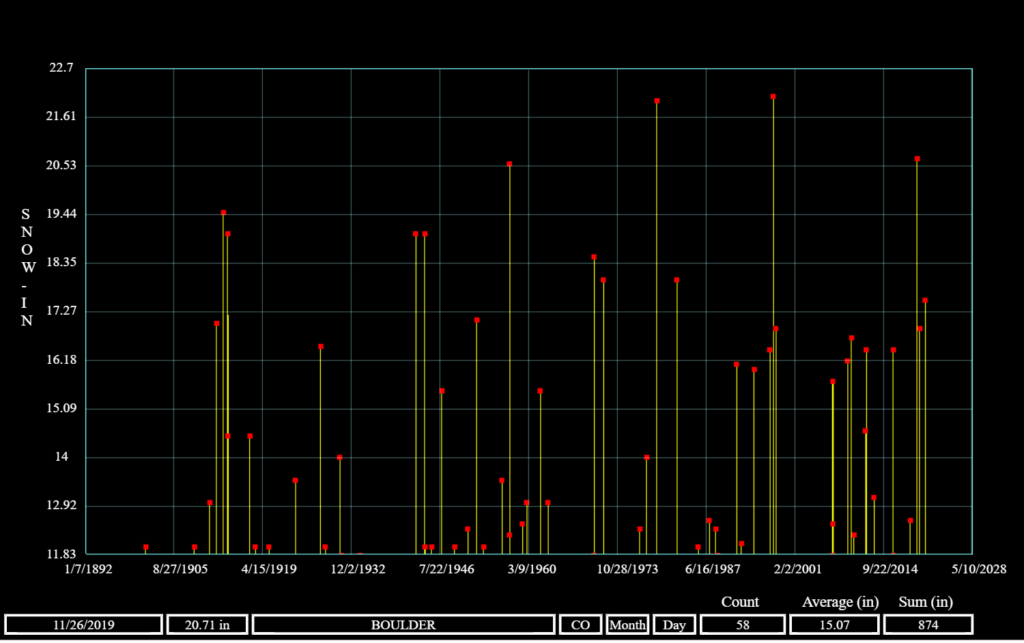 I took this picture on my front porch on November 26, 2019.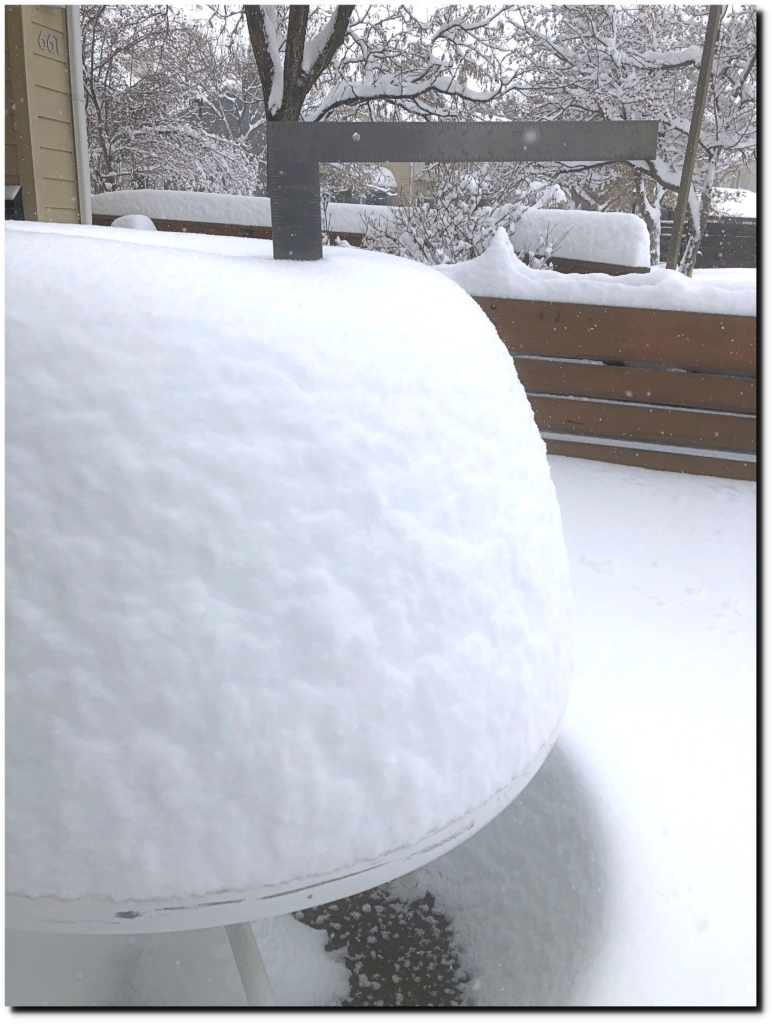 This was a few days earlier before the big snow came.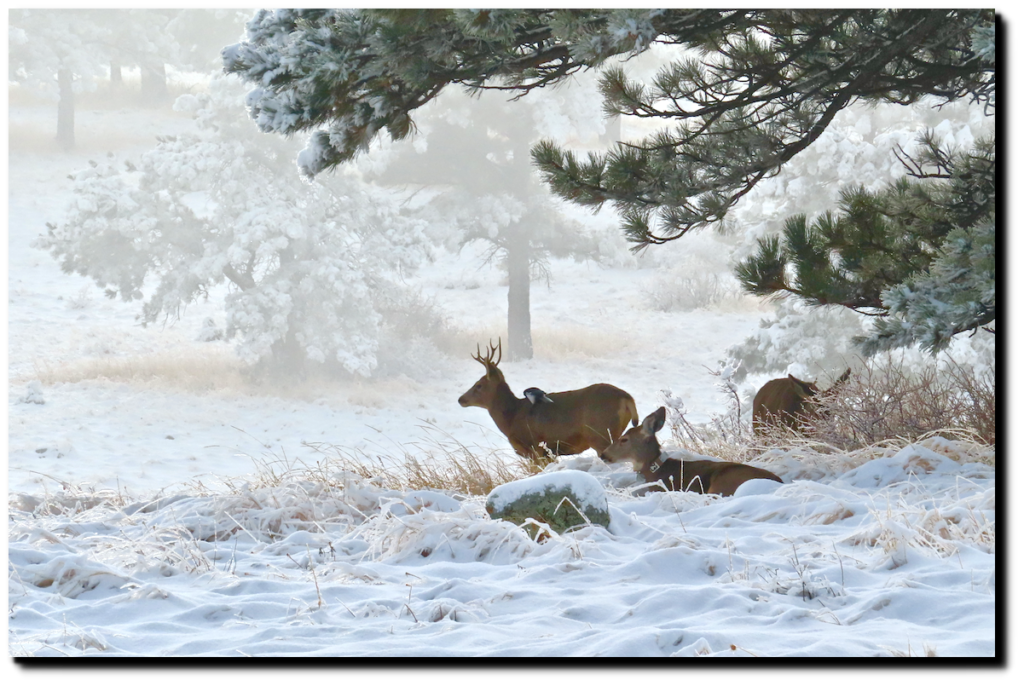 I took these pictures on the first day of summer 2019 west of Boulder.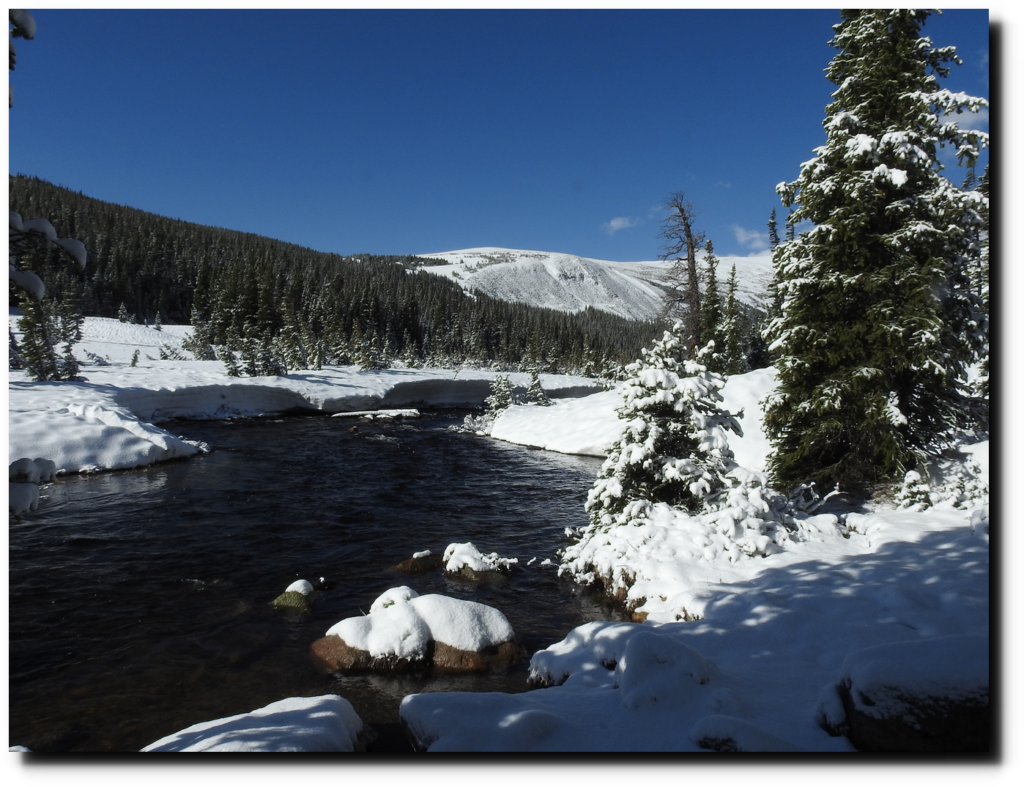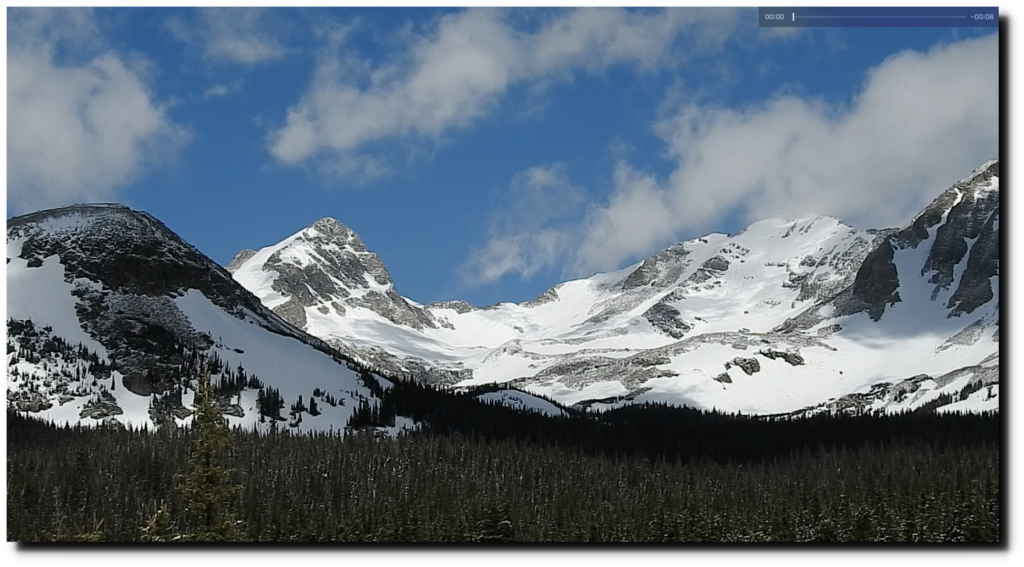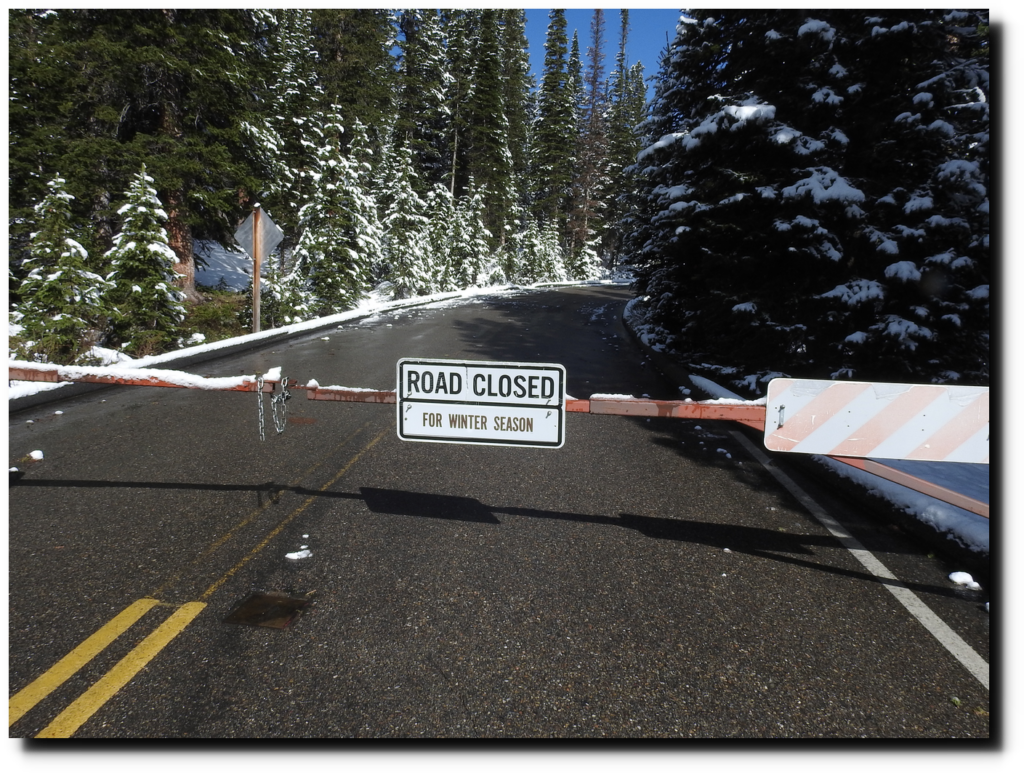 Wolf Creek Ski Area in Southwest Colorado is at the headwaters of the Rio Grande.  They have had above normal snowfall for three of the last four years.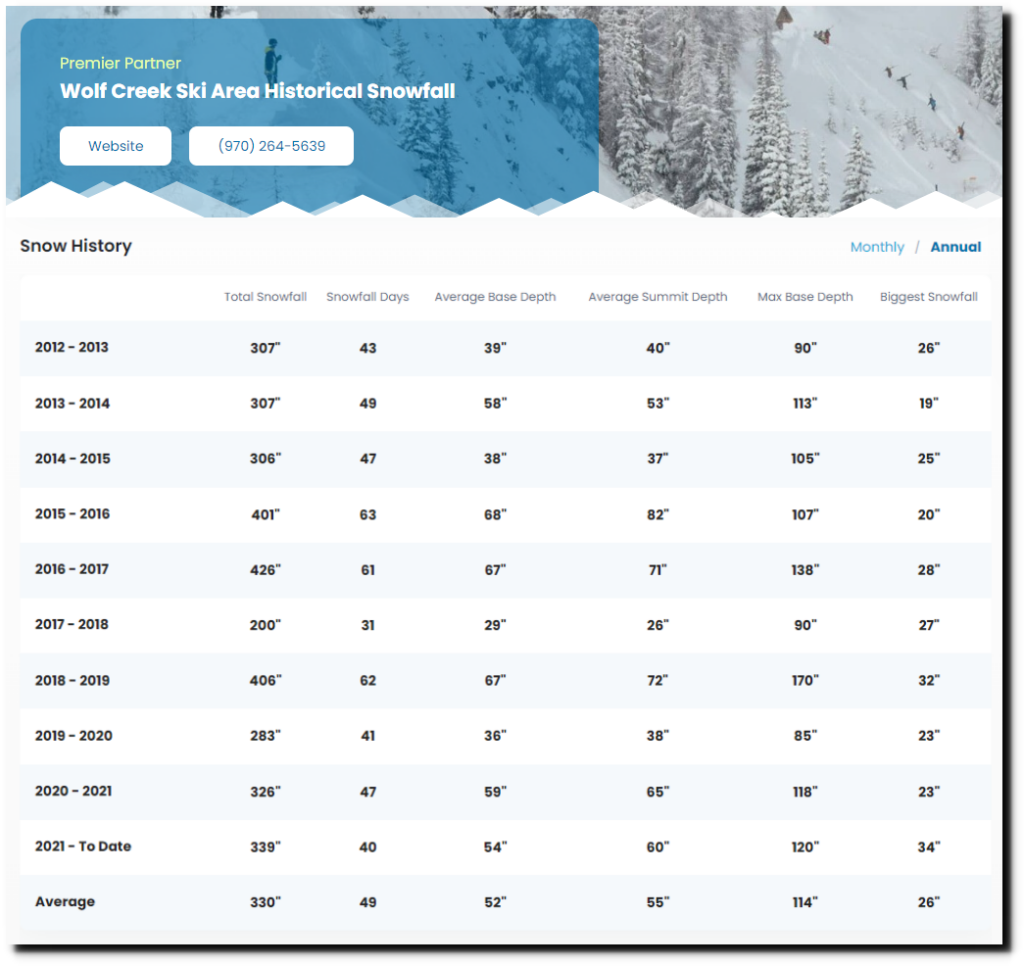 Wolf Creek Ski Area Snow History | OnTheSnow
Colorado had spectacular amounts of snow on the ground in March 2020, but the governor shut the ski areas down over fears about a virus.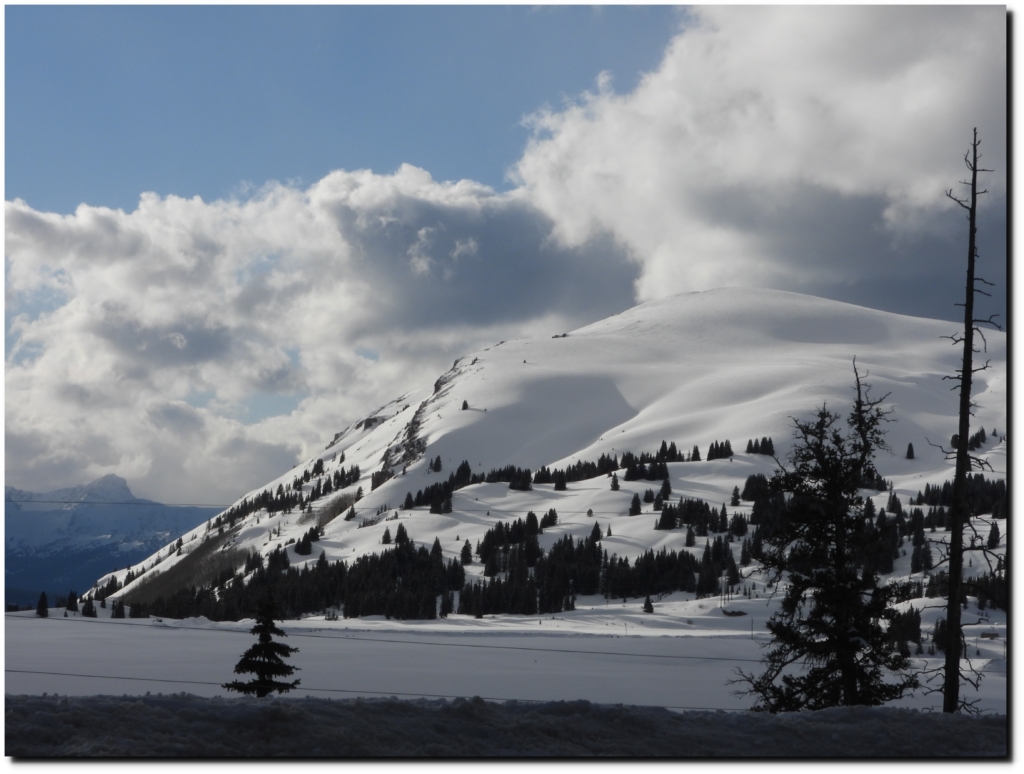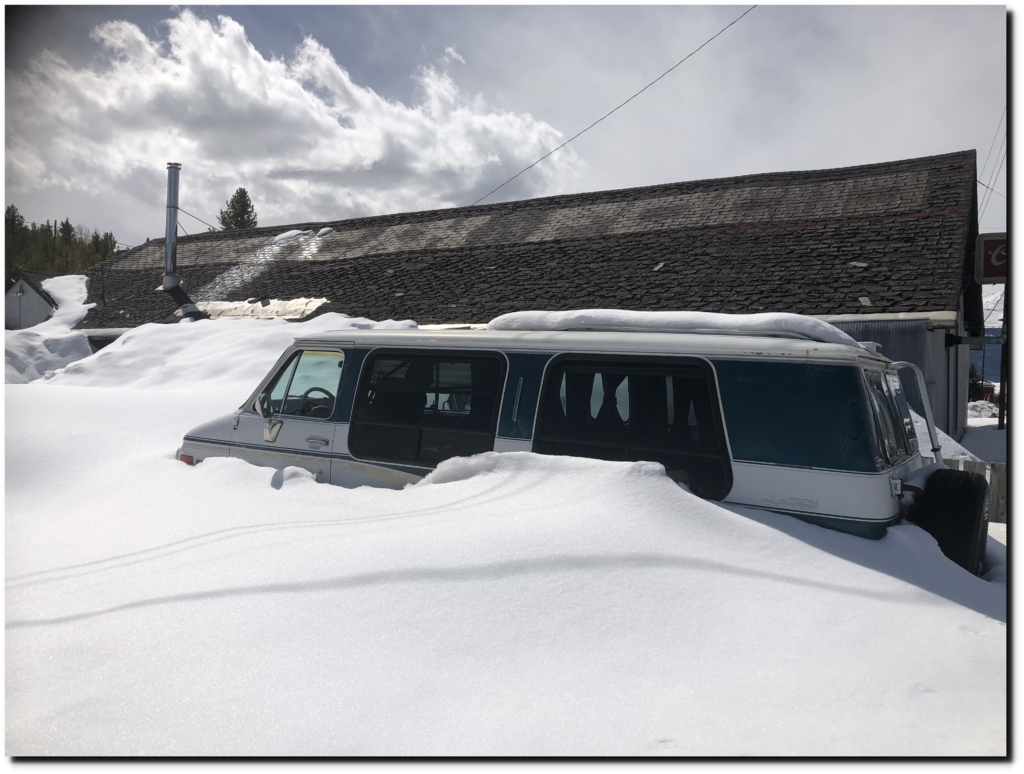 Squaw Valley, California had their third snowiest ski season in 2019 and were skiing into July.

Third snowiest season in Squaw Valley history ends this weekend | TheUnion.com

It's Official: Squaw Valley Received the Most Snowfall in the United States this Winter – Active NorCal
The three snowiest ski seasons at Squaw Valley occurred in 2011, 2017 and 2019.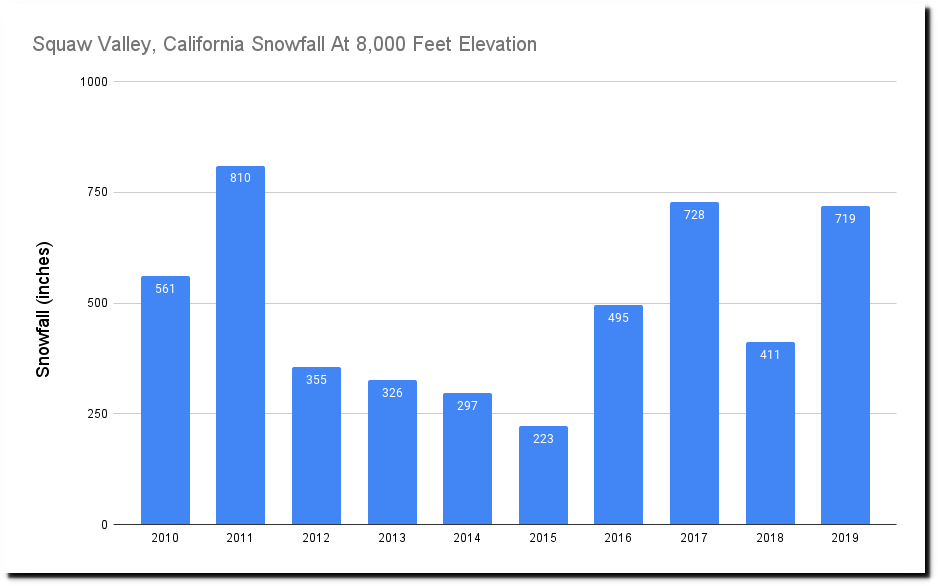 2010-2014     2015-2019
Arizona had their snowiest day on record in 2019.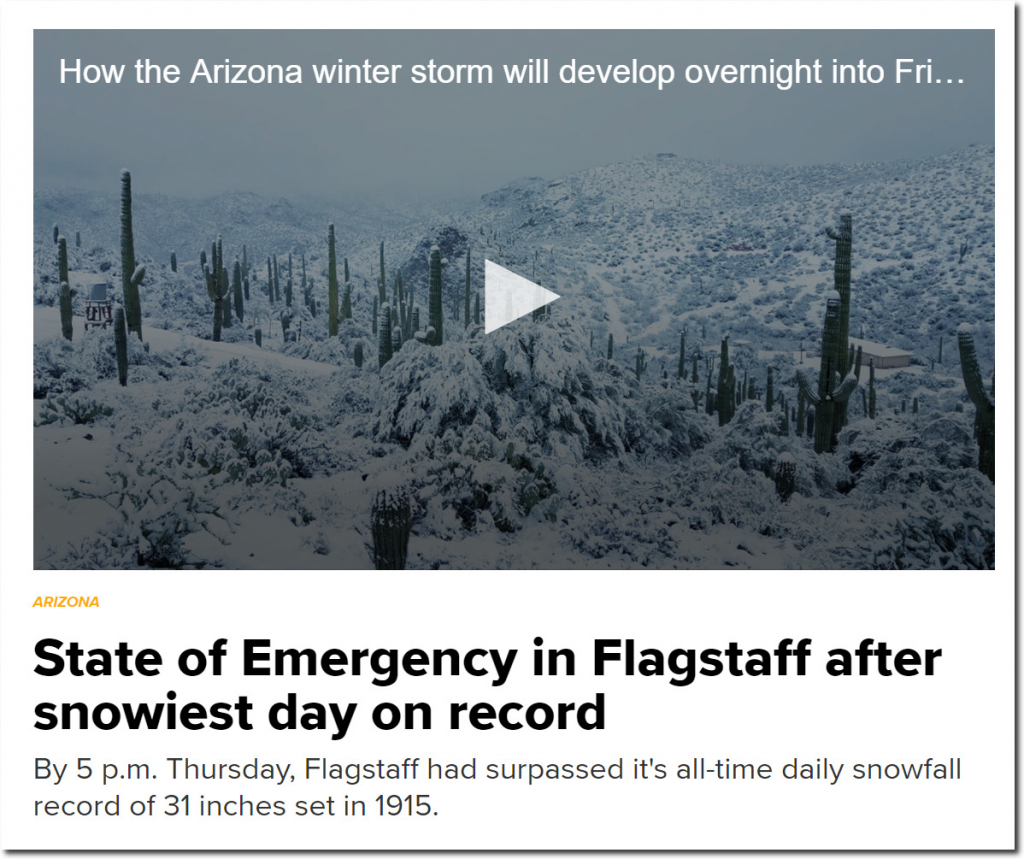 State of Emergency in Flagstaff after snowiest day on record | 12news.com
The 2019 ski season was a record breaker across the west.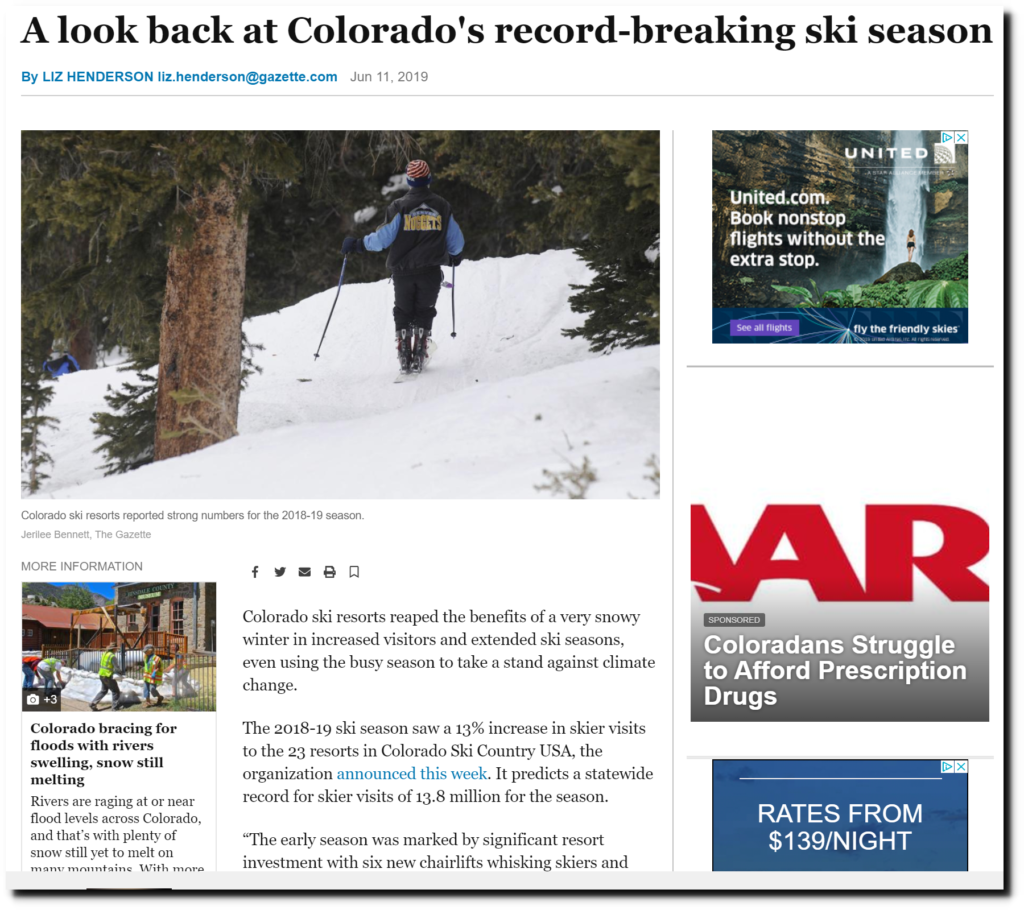 A look back at Colorado's record-breaking ski season | Colorado Springs News | gazette.com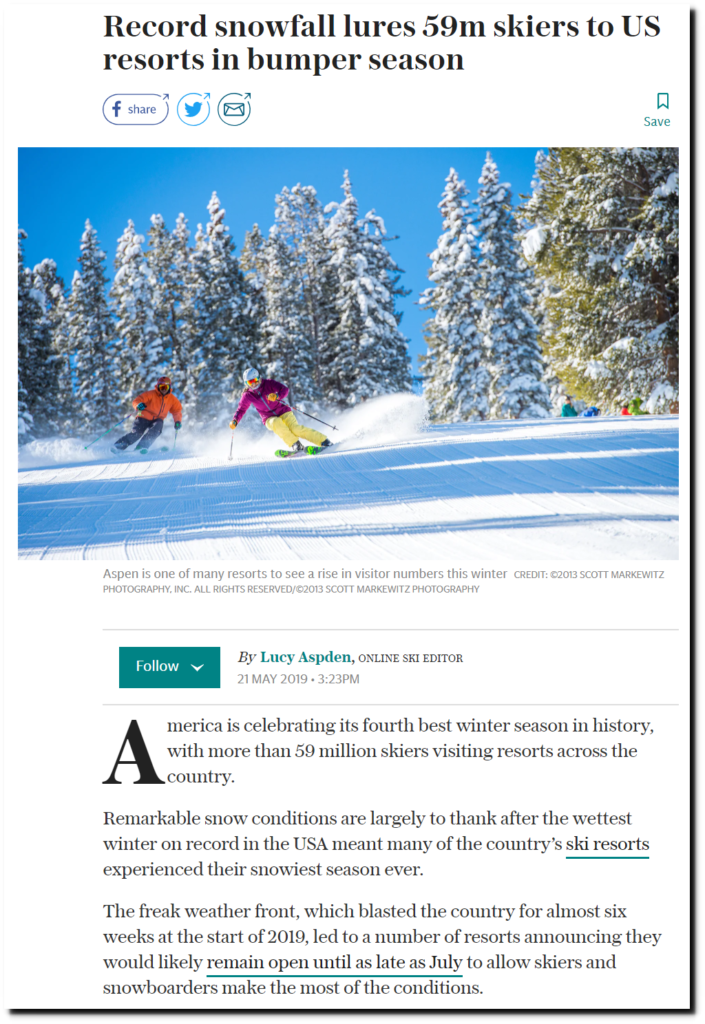 Record snowfall lures 59m skiers to US resorts in bumper season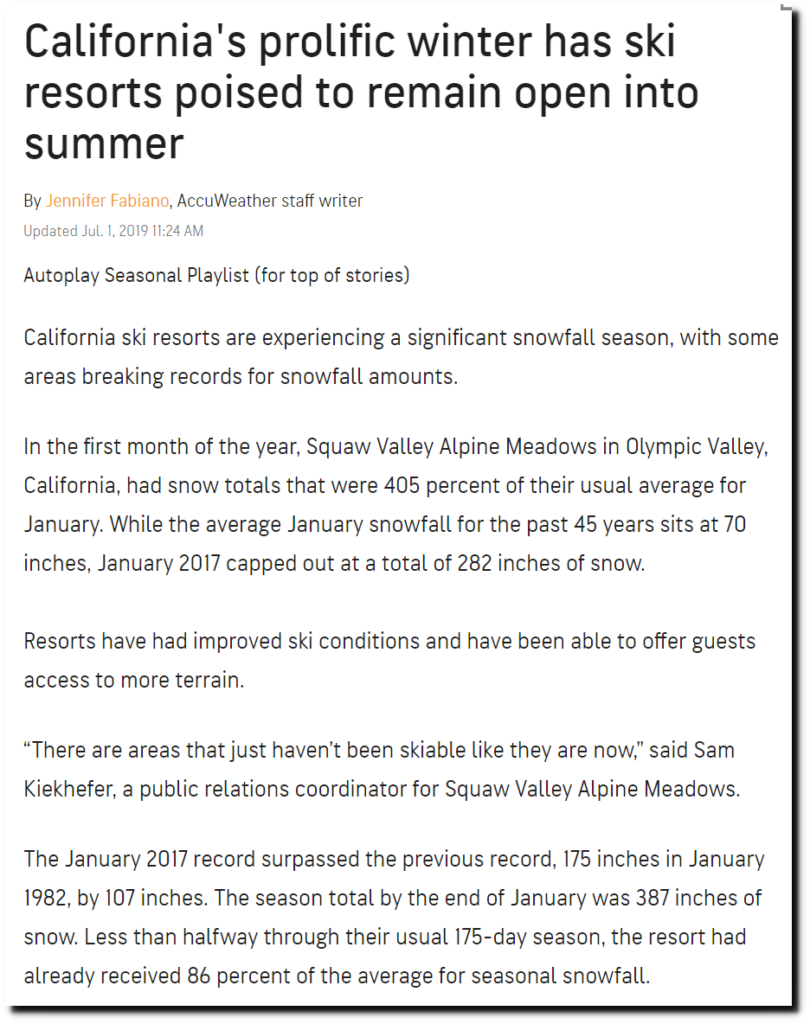 California's prolific winter has ski resorts poised to remain open into summer Still less than halfway through the season, some California ski resorts already surpassed their average seasonal snowfall. | AccuWeather
Arizona had their longest ski season on record.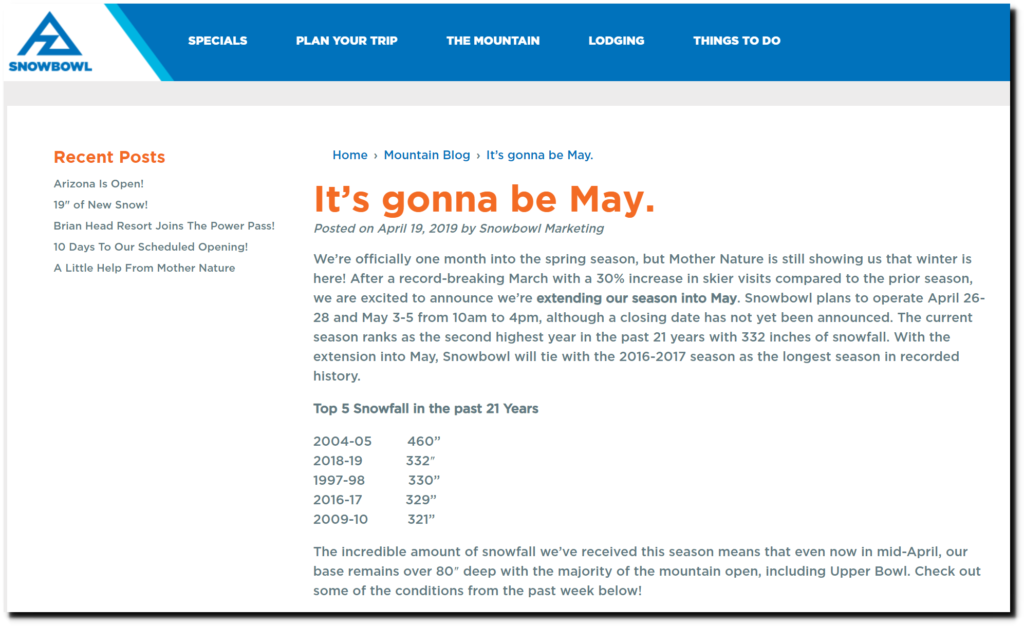 The winter of 2016-2017 was the wettest on on record in California.

NWS: Northern California now on pace for 'wettest water year on record' – SFGate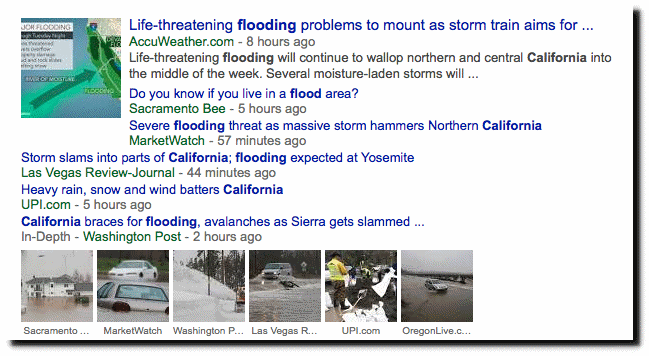 In 1960, the Squaw Valley Winter Olympics almost had to be cancelled because of a lack of snow.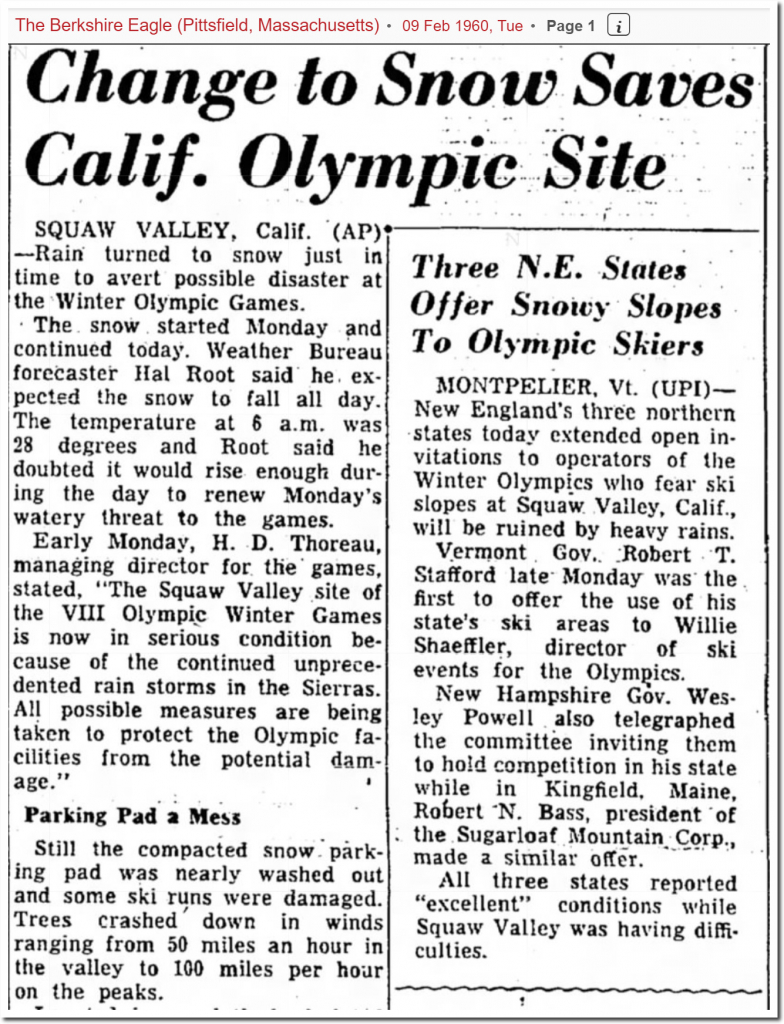 09 Feb 1960, Page 1 – The Berkshire Eagle at Newspapers.com
Droughts in California used to be much longer and much more severe.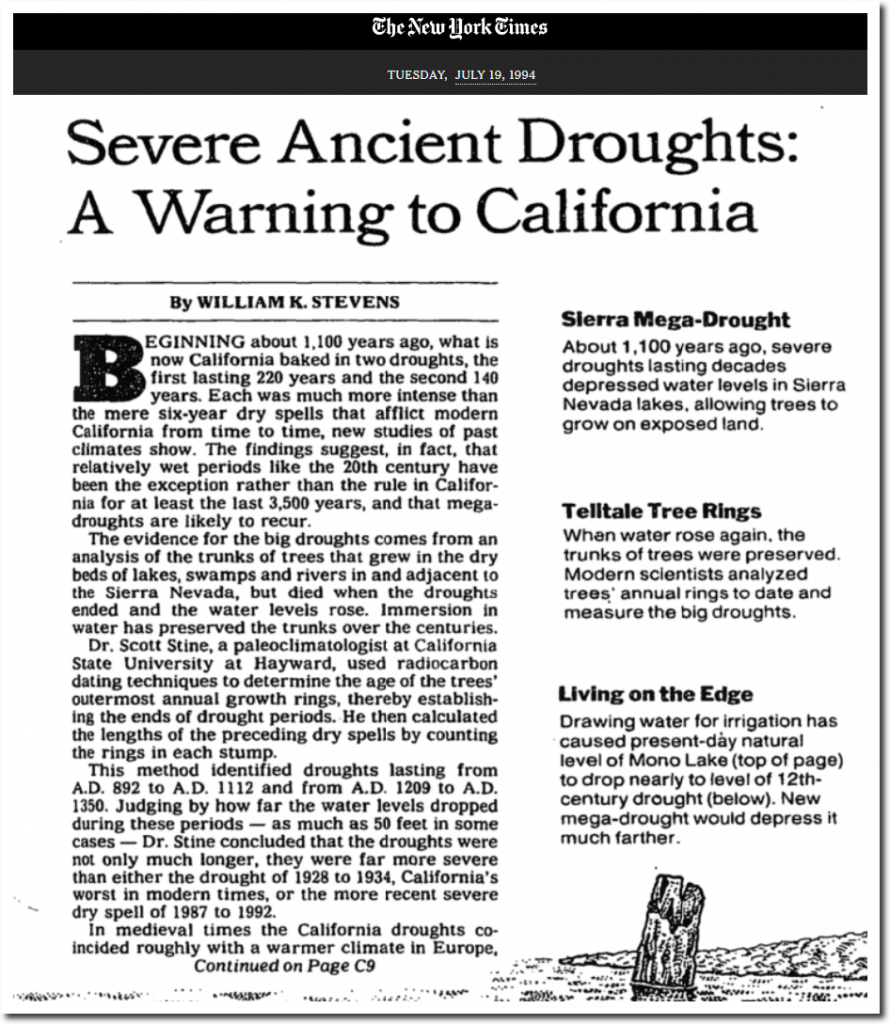 Severe Ancient Droughts: A Warning to California – The New York Times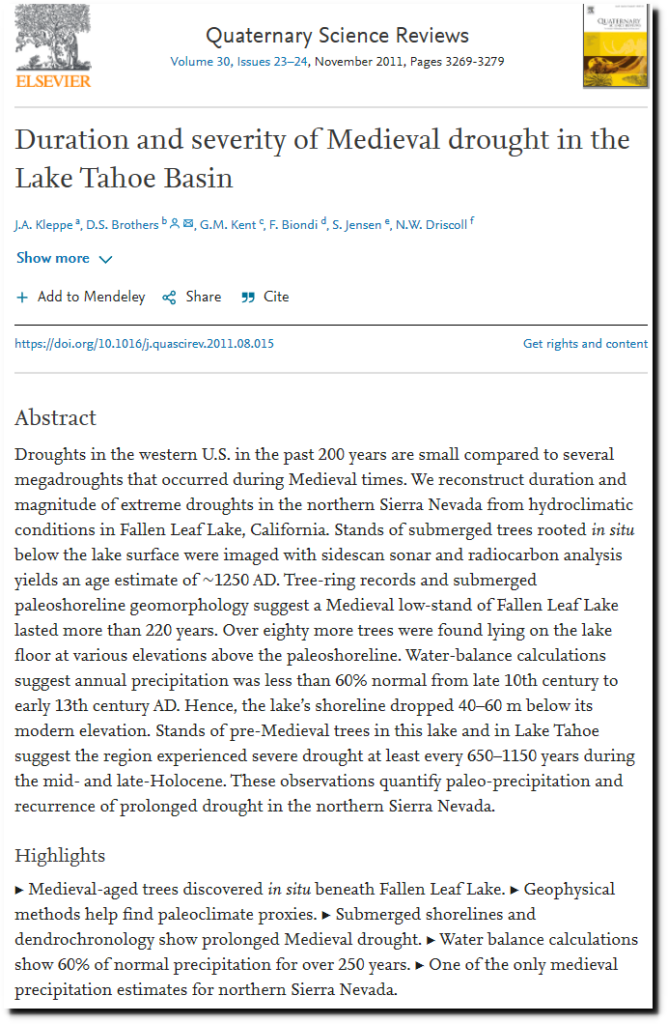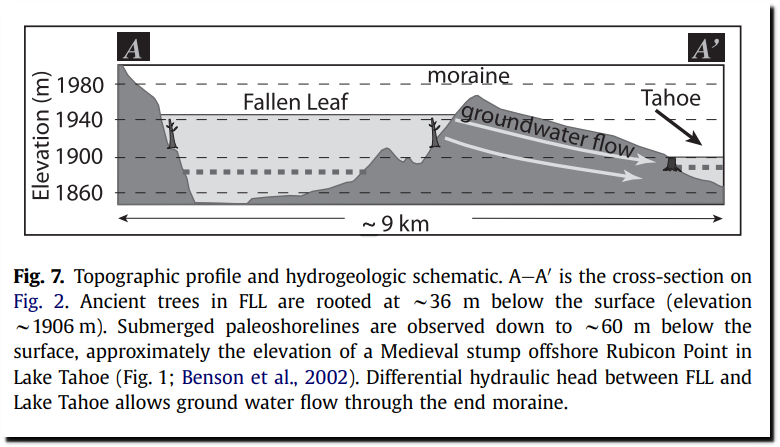 Duration and severity of Medieval drought in the Lake Tahoe Basin – ScienceDirect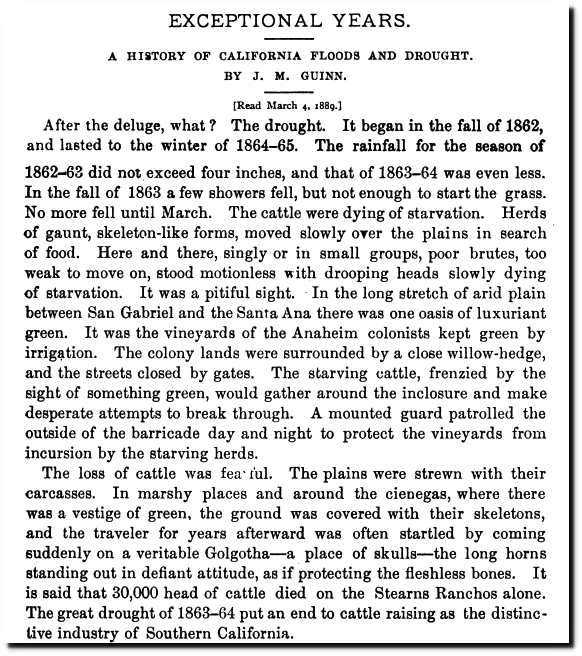 EXCEPTIONAL YEARS: A HISTORY OF CALIFORNIA FLOODS AND DROUGHT


Graphic: California's droughts in the past 1,200 years – The Mercury News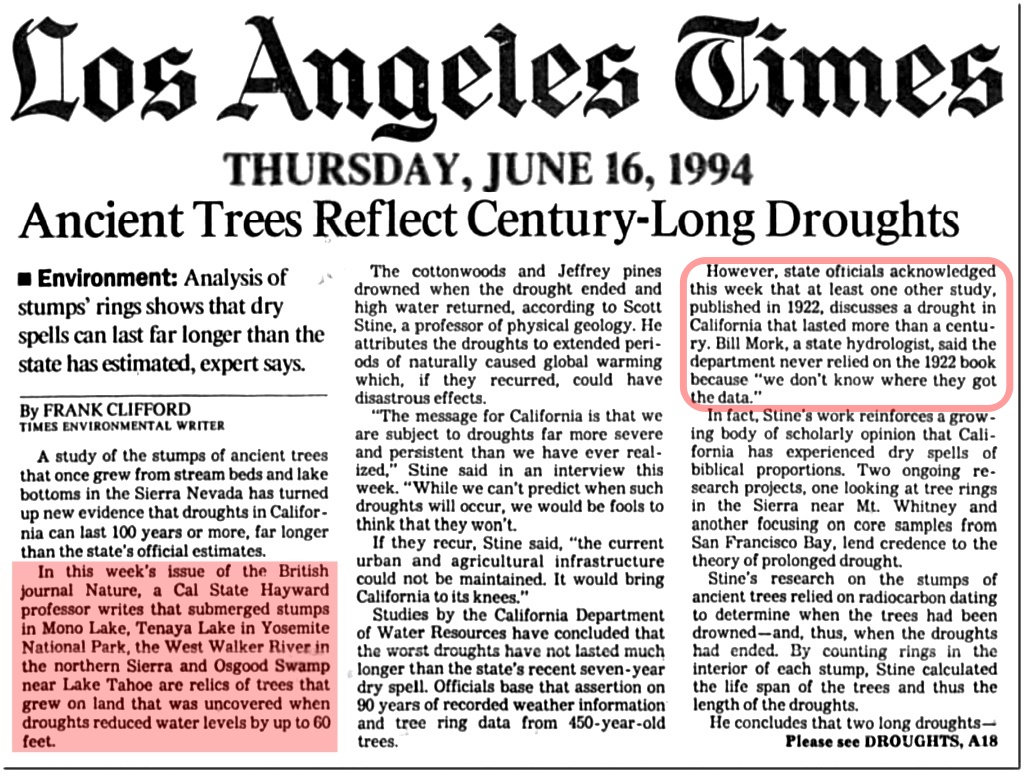 Ancient Trees Reflect Century-Long Droughts : Environment: Analysis of stumps' rings shows that dry spells can last far longer than the state has estimated, expert says. – latimes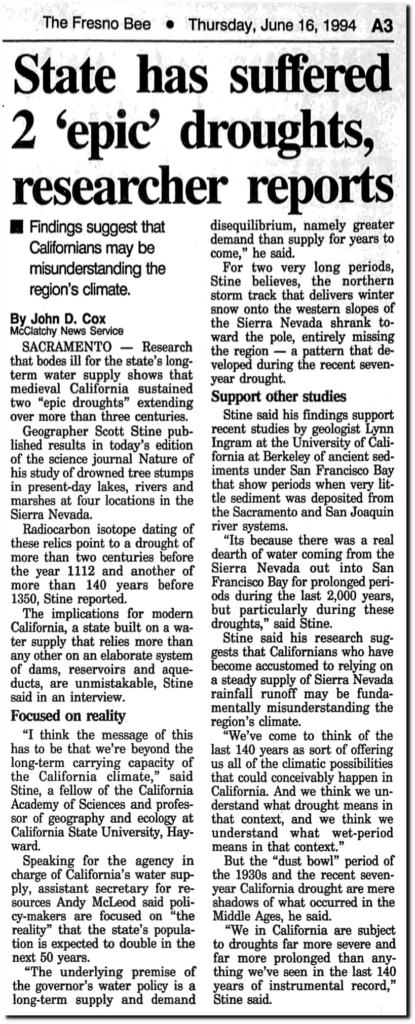 16 Jun 1994, 3 – The Fresno Bee at Newspapers.com
Bloomberg says most of the west gets little rain in summer, but the wettest months in the southwest are July and August.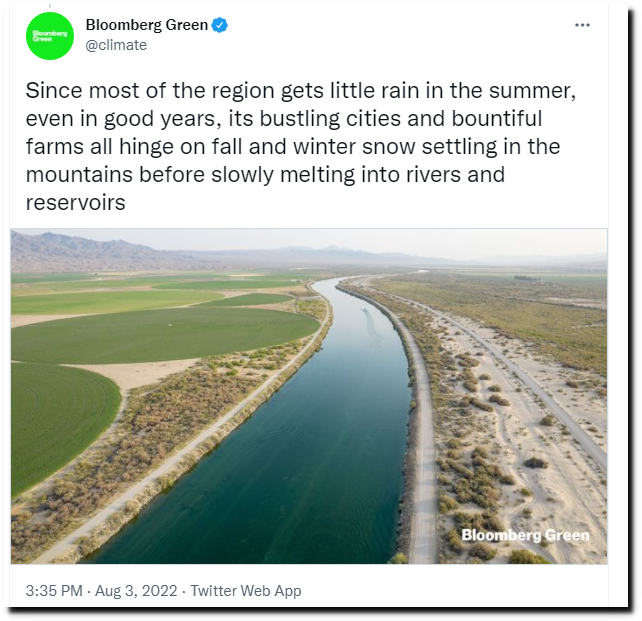 Even California is getting rain this summer, which is unusual.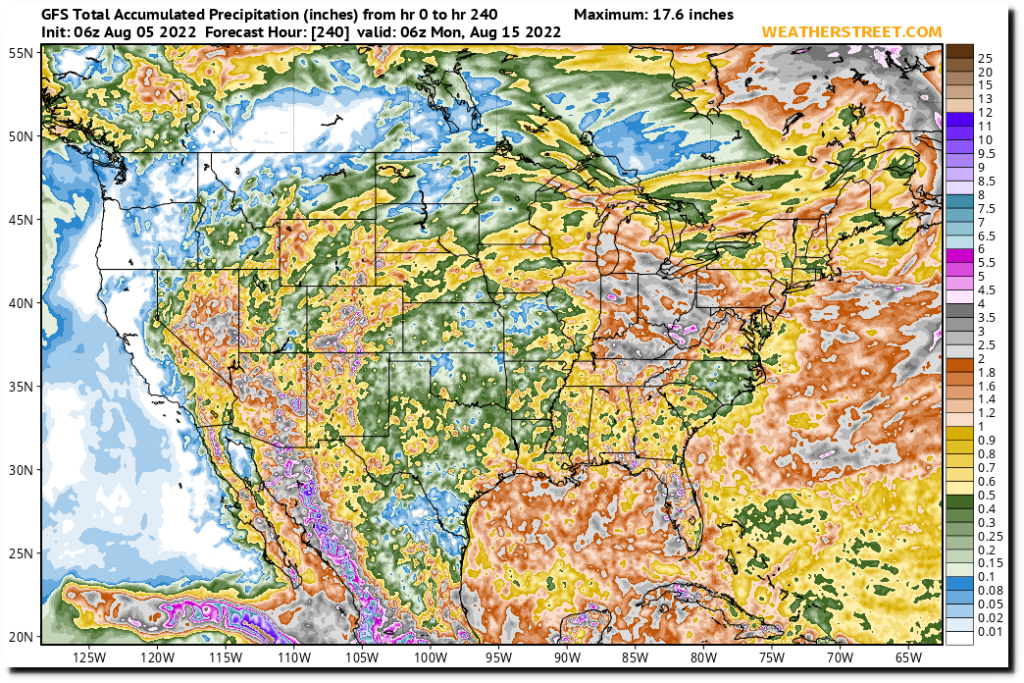 Accumulated Precipitation (GFS 10-day Forecast)