"The whole aim of practical politics is to keep the populace alarmed (and hence clamorous to be led to safety) by menacing it with an endless series of hobgoblins, all of them imaginary."

– H. L. Mencken
Academics have been forecasting doom for my entire life.  Needless to say, it hasn't happened, as we are still here.
A few days after we landed on the moon 50 years ago, Stanford professor Paul Ehrlich forecast that we would disappear in a cloud of blue steam within 20 years. Ehrich is John Holdren's close associate, and Holdren was Obama's science advisor.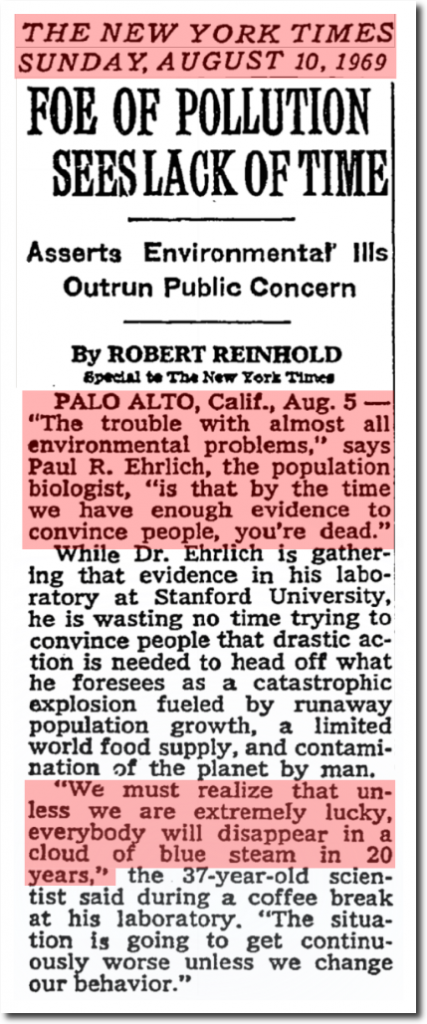 FOE OF POLLUTION SEES LACK OF TIME   The New York Times
A year later, he predicted that we would run out of food and water within a decade.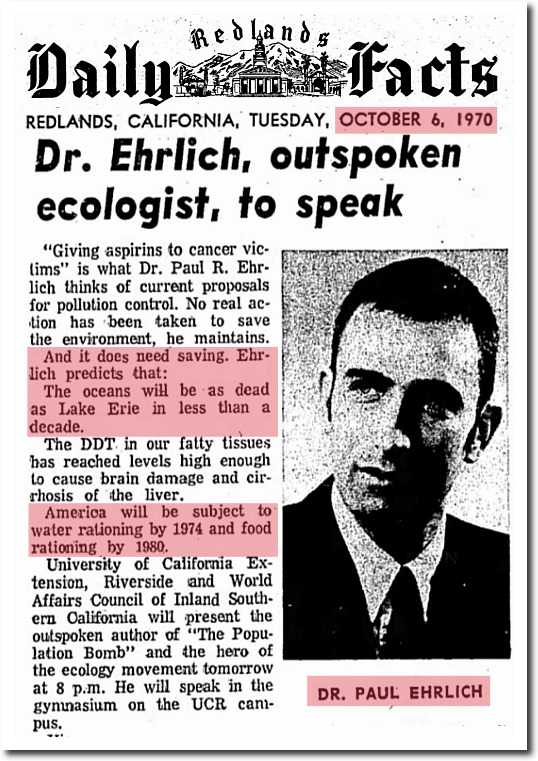 6 Oct 1970, Page 3 – Redlands Daily Facts at Newspapers.com
He wanted to poison Africans in order to save them from overpopulation.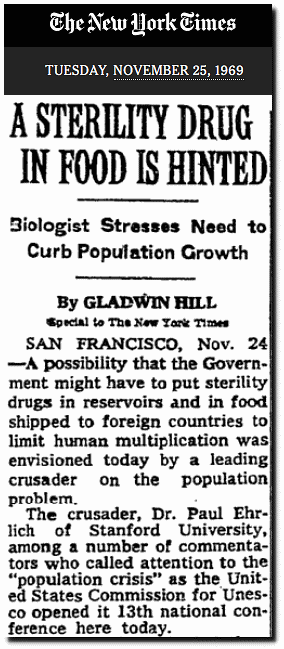 TimesMachine: November 25, 1969 – NYTimes.com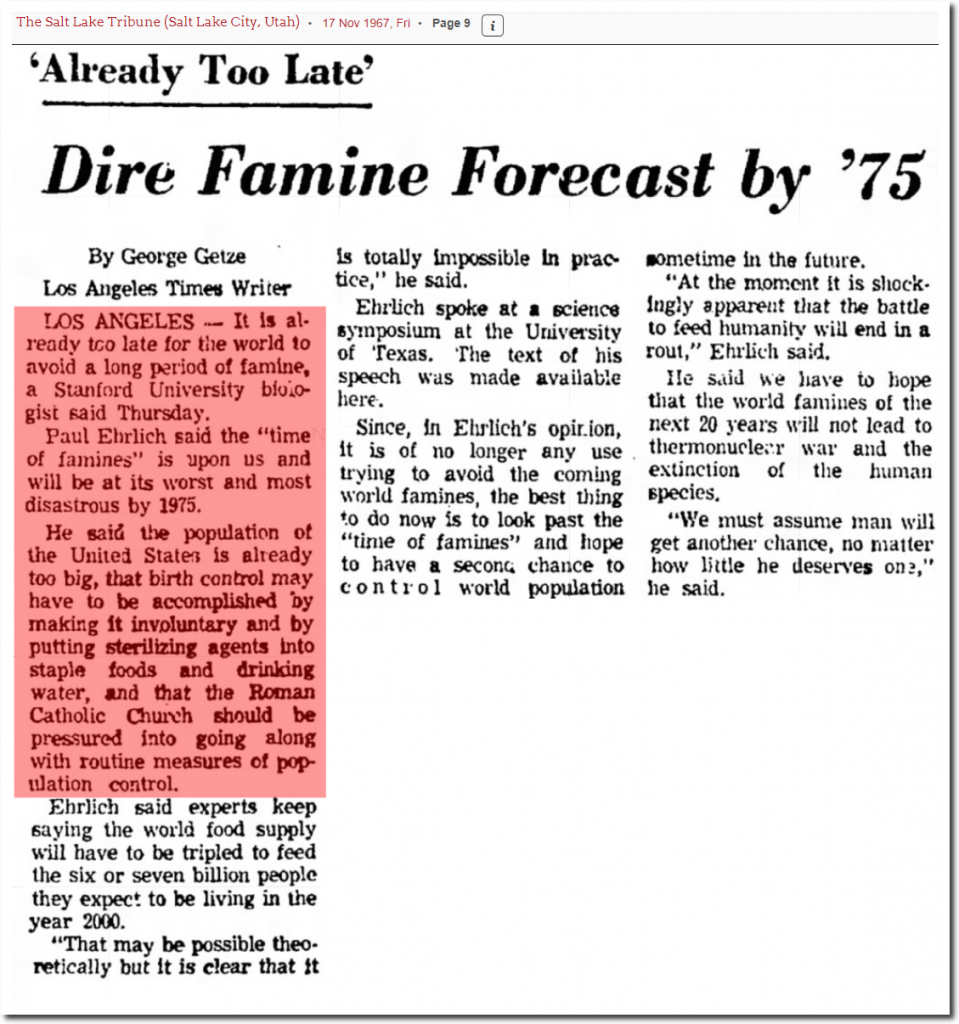 17 Nov 1967, Page 9 – The Salt Lake Tribune at Newspapers.com
A few years later the "immensely likeable" Ehrlich jumped on the global cooling bandwagon.


31 Jul 1974, Page 7 – Pampa Daily News at Newspapers.com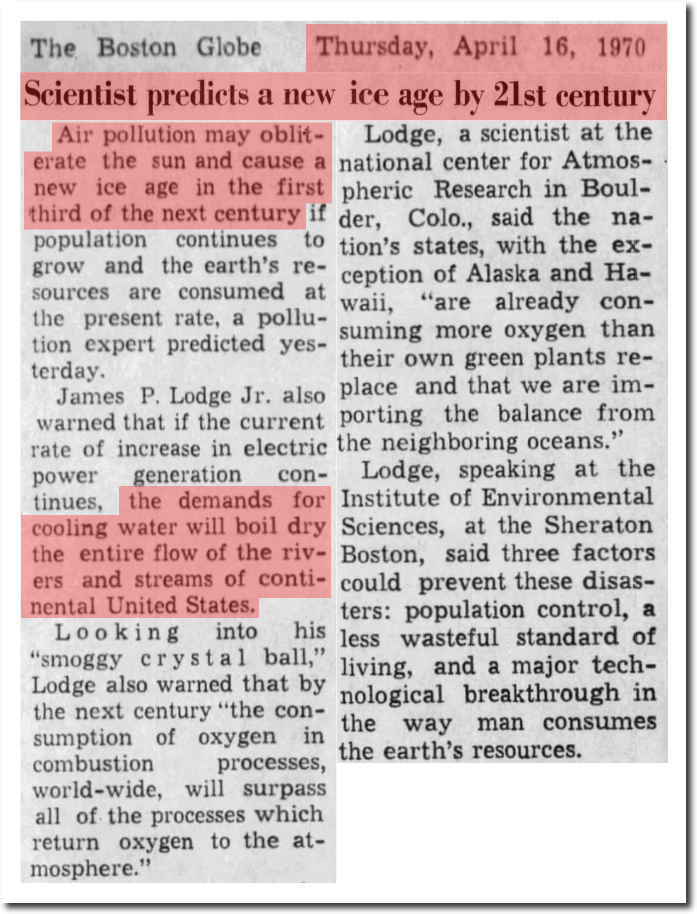 16 Apr 1970, 18 – The Boston Globe at Newspapers.com
Obama and Holdren were both pushing global cooling, before they started pushing global warming.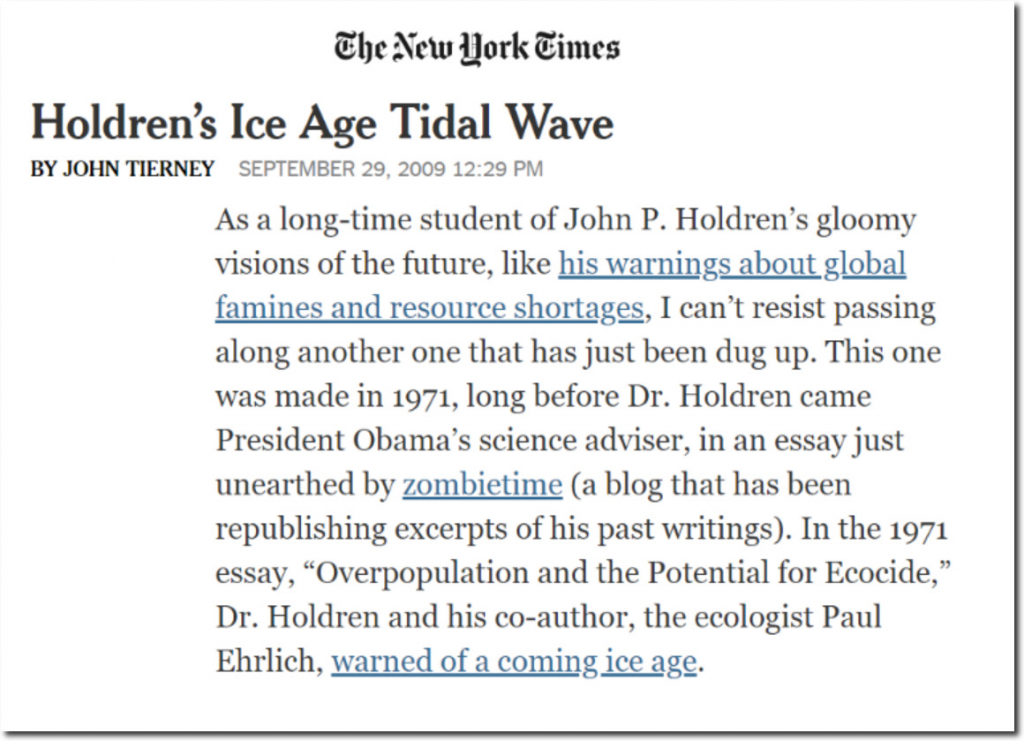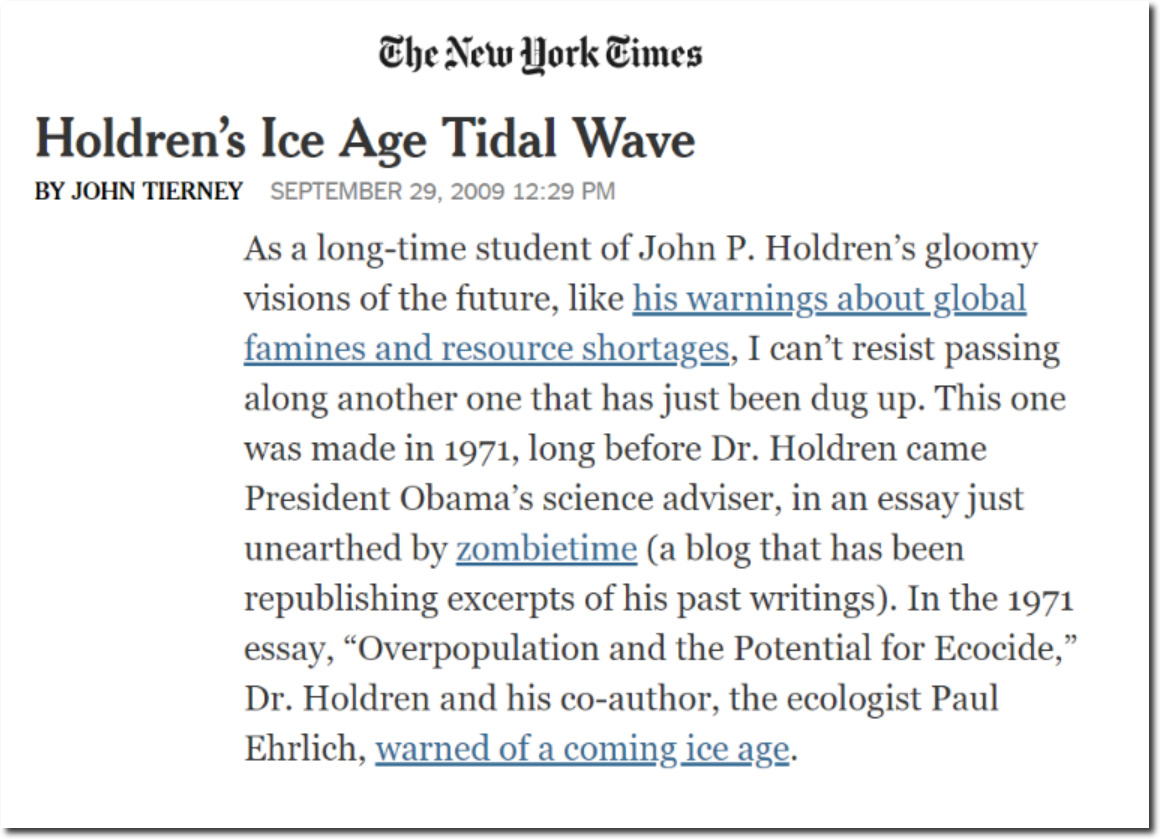 Holdren's Ice Age Tidal Wave – The New York Times
Their real agenda was to cut off the fossil fuel supply, which they were blaming for the global cooling.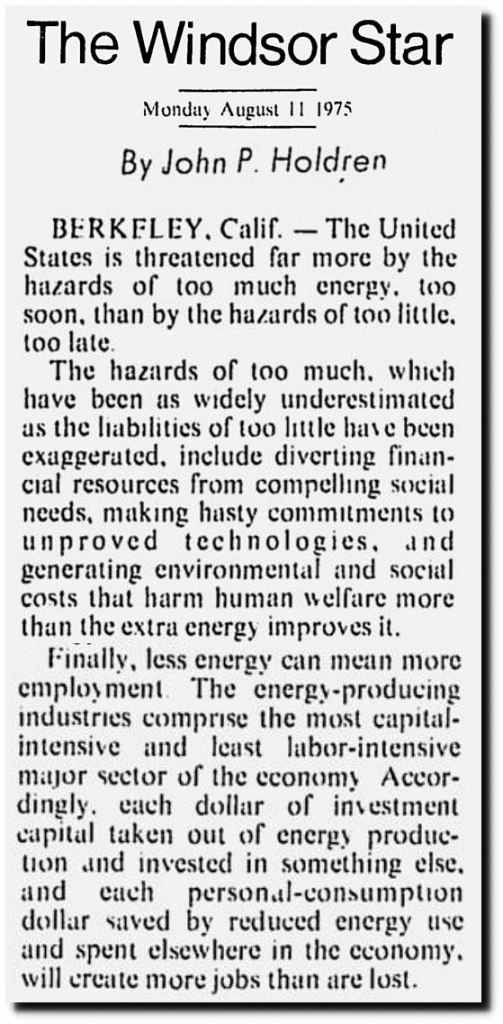 The Windsor Star – Google News Archive Search
Twenty years later he wanted to prosecute climate skeptics.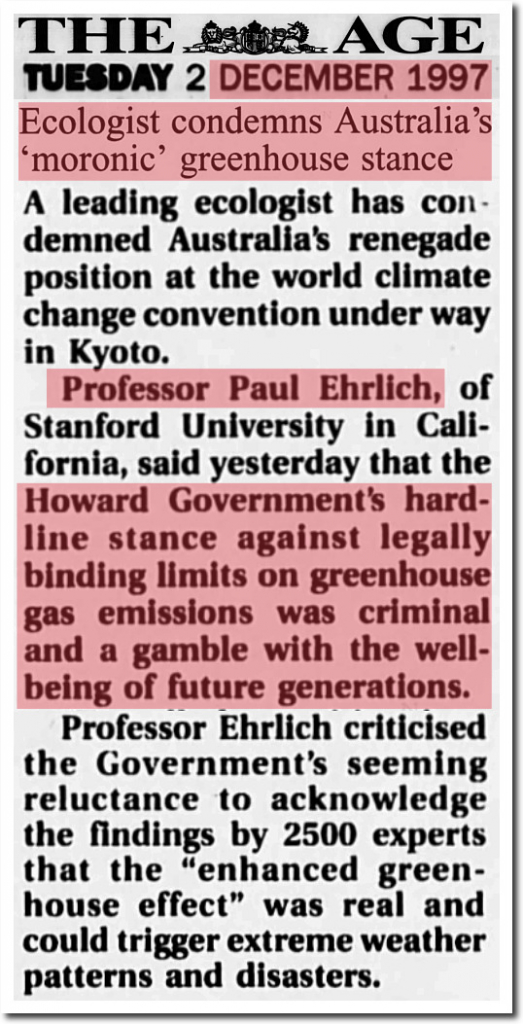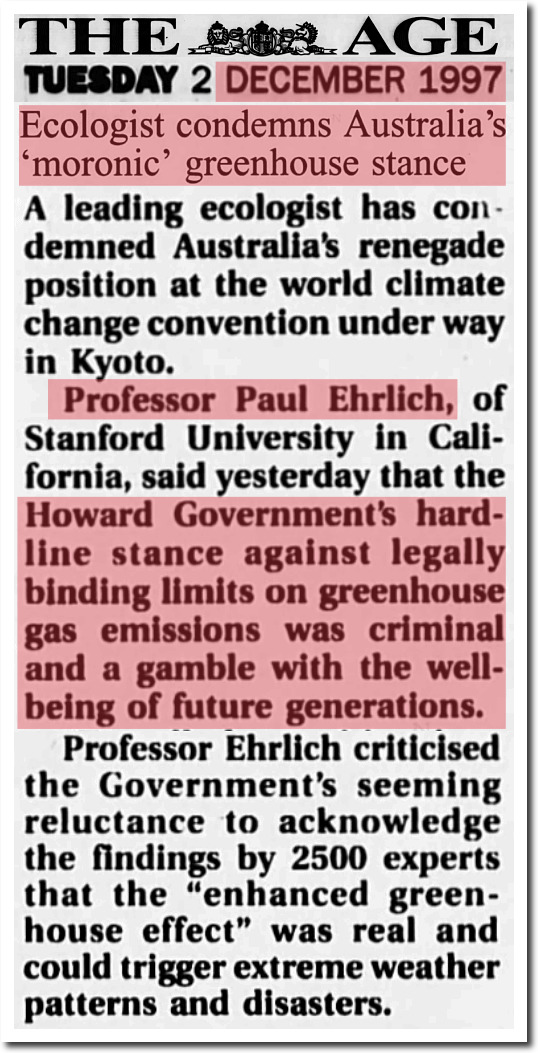 2 Dec 1997, Page 11 – The Age at Newspapers.com
And 50 years after his first failed predictions of doom, he is still at it.