This 2015 University of California article has lots of climate propaganda key phrases, invoking fear, terror, it is getting worse, and appeals to authority.
A glacier in northeast Greenland that holds enough water to raise global sea levels by more than 18 inches has come unmoored from a stabilizing sill and is crumbling into the North Atlantic Ocean. Losing mass at a rate of 5 billion tons per year, glacier Zachariae Isstrom entered a phase of accelerated retreat in 2012, according to findings published in the current issue of Science.

The research team – including scientists from NASA's Jet Propulsion Laboratory and the University of Kansas – used data from aerial surveys conducted by NASA's Operation IceBridge and satellite-based observations acquired by multiple international space agencies (NASA, ESA, CSA, DLR, JAXA and ASI) coordinated by the Polar Space Task Group.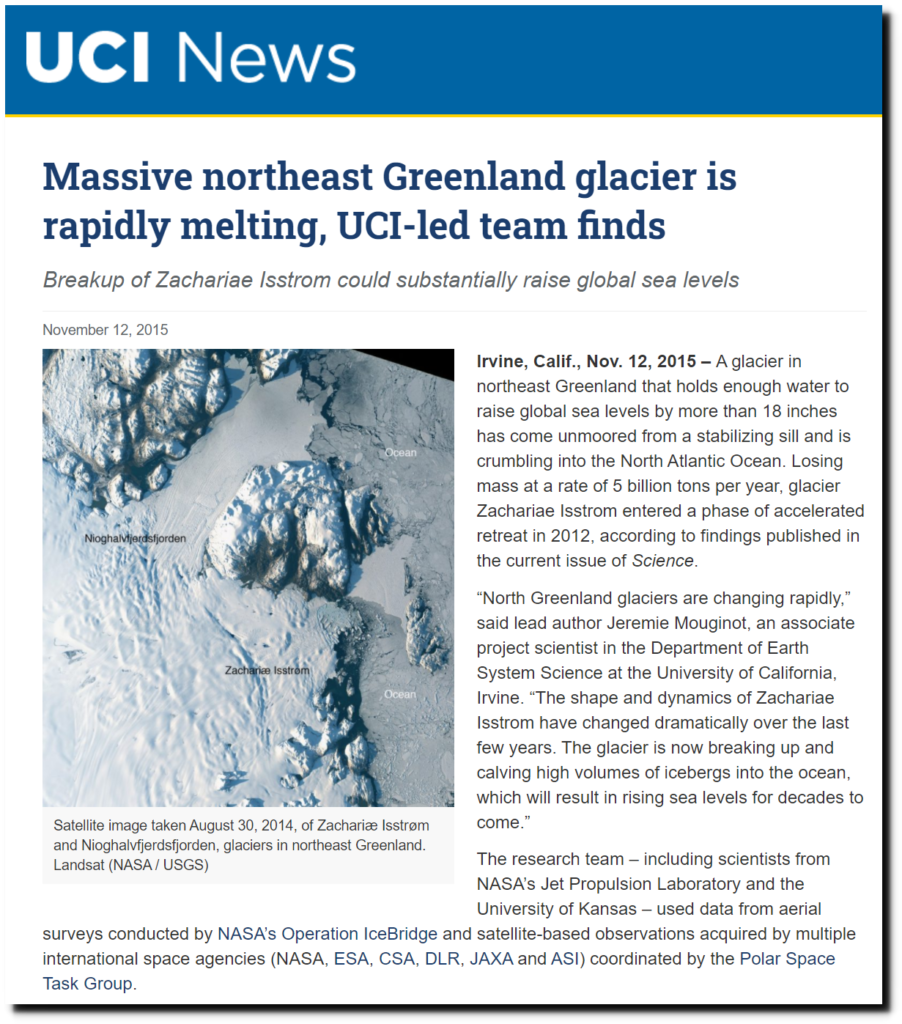 Massive northeast Greenland glacier is rapidly melting, UCI-led team finds | UCI News | UCI
The glacier didn't actually retreat at all from 2012 to 2019.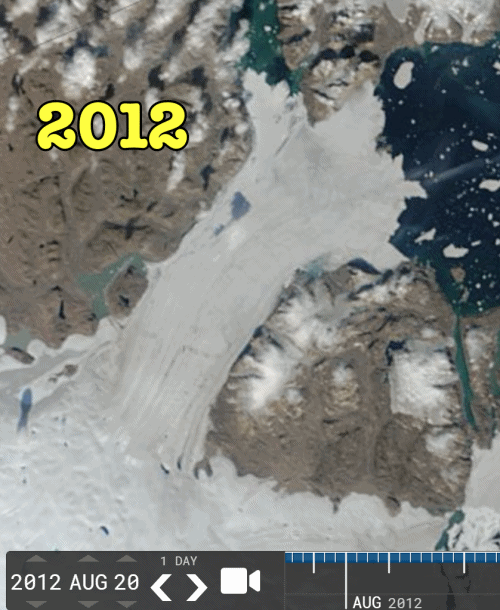 In 1939, all of the glaciers in Greenland were melting rapidly and facing "catastrophic collapse."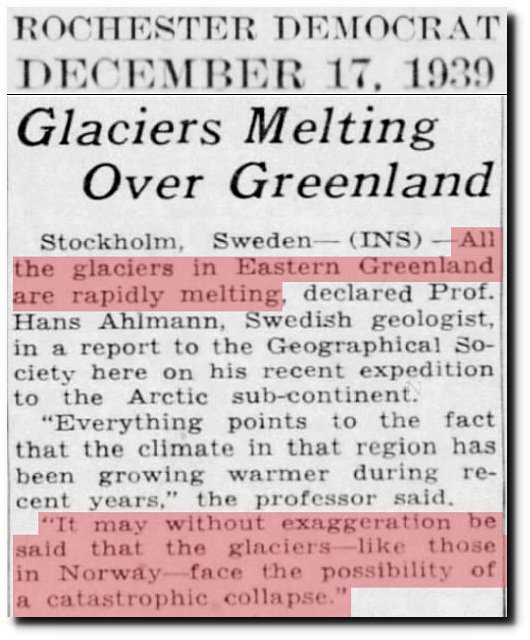 17 Dec 1939, Page 15 – Harrisburg Sunday Courier
Greenland's largest glacier shrank rapidly during the second half of the 19th century.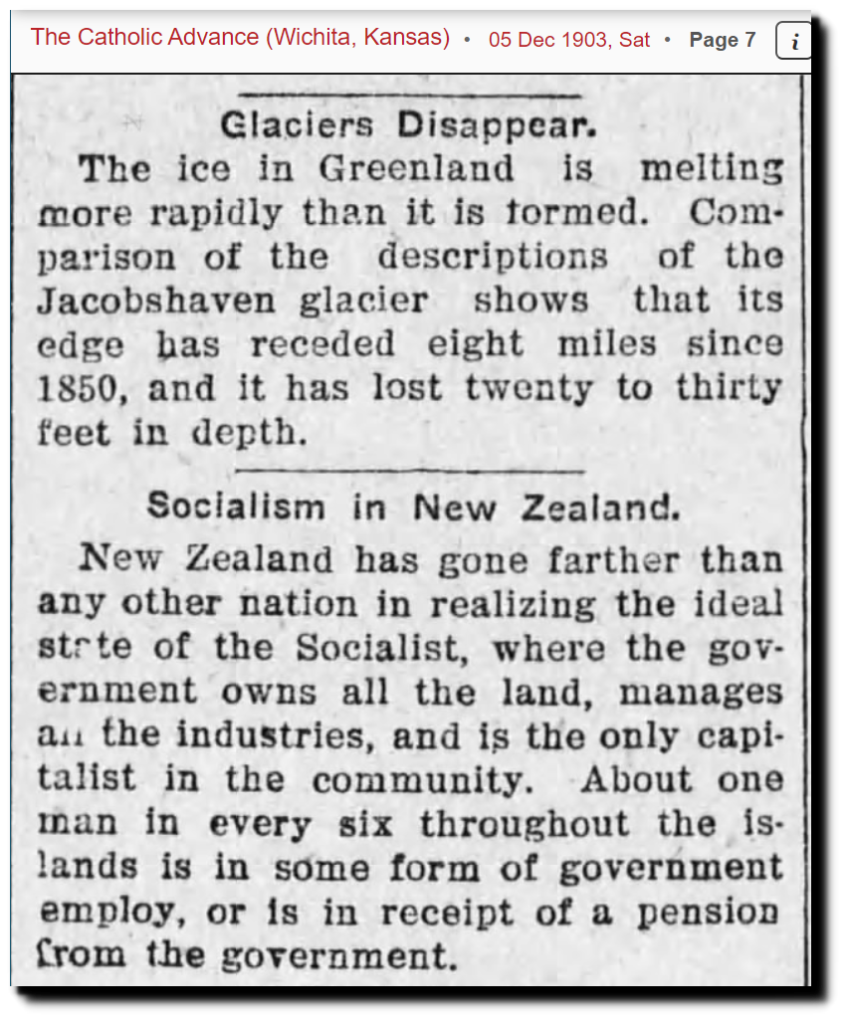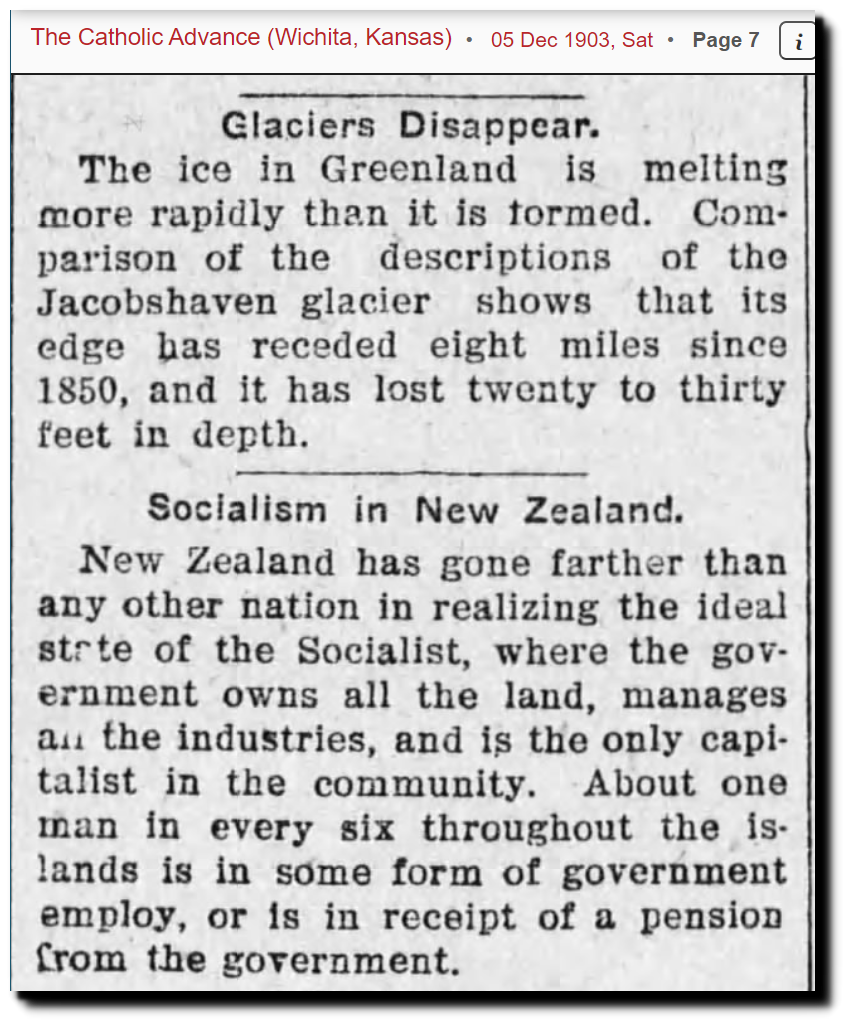 05 Dec 1903, Page 7 – The Catholic Advance at Newspapers.com

Geological Survey of Denmark and Greenland Bulletin 14, 14-25
But that glacier is growing now, and National Geographic says it is bad news.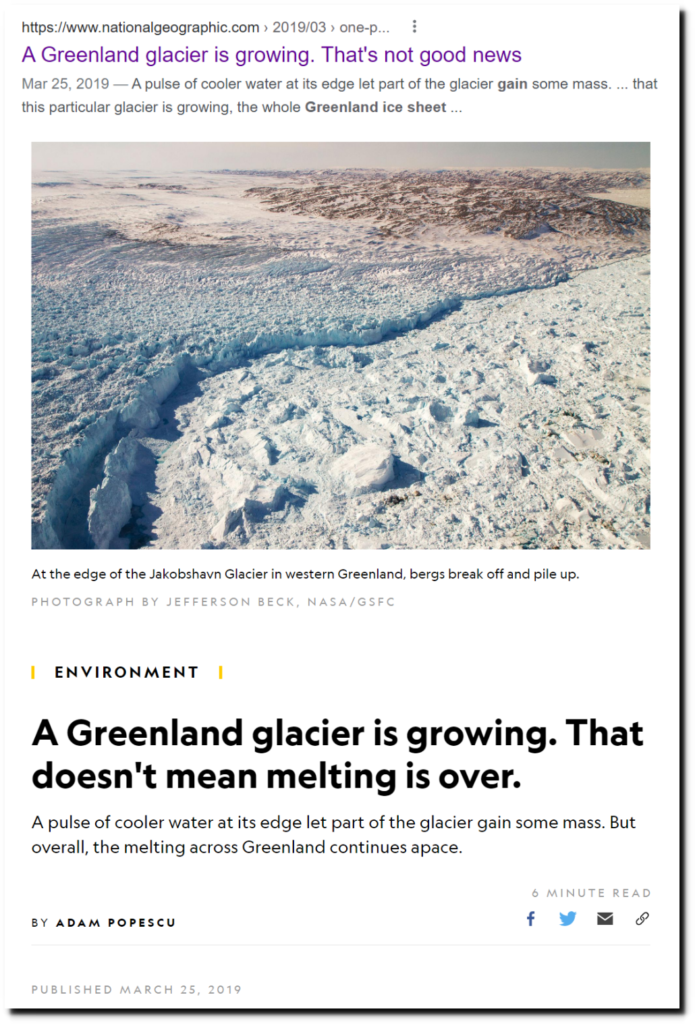 A Greenland glacier is growing. That's not good news
The largest glacier in Northern Greenland (Petermann) has also grown since 2012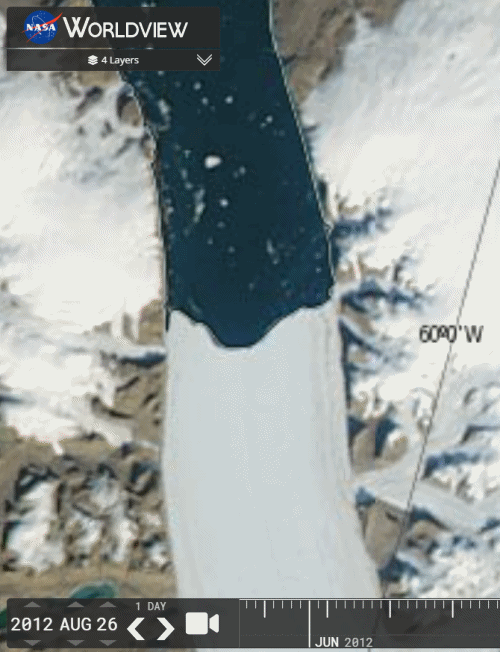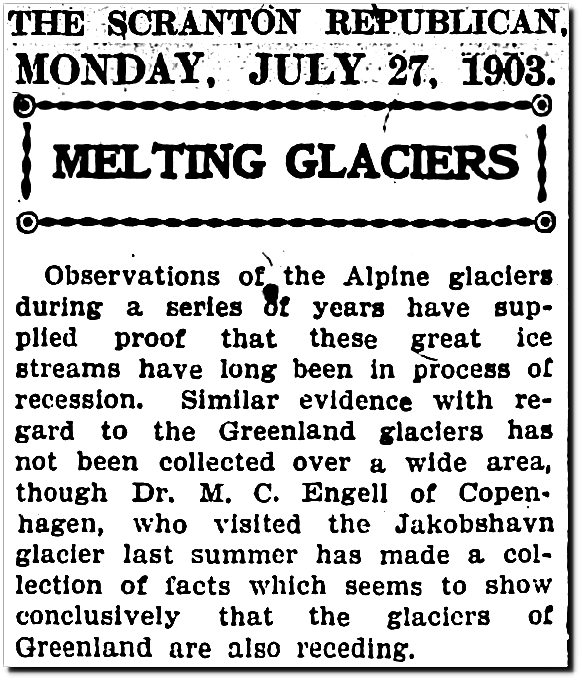 27 Jul 1903, Page 4 – The Tribune at Newspapers.com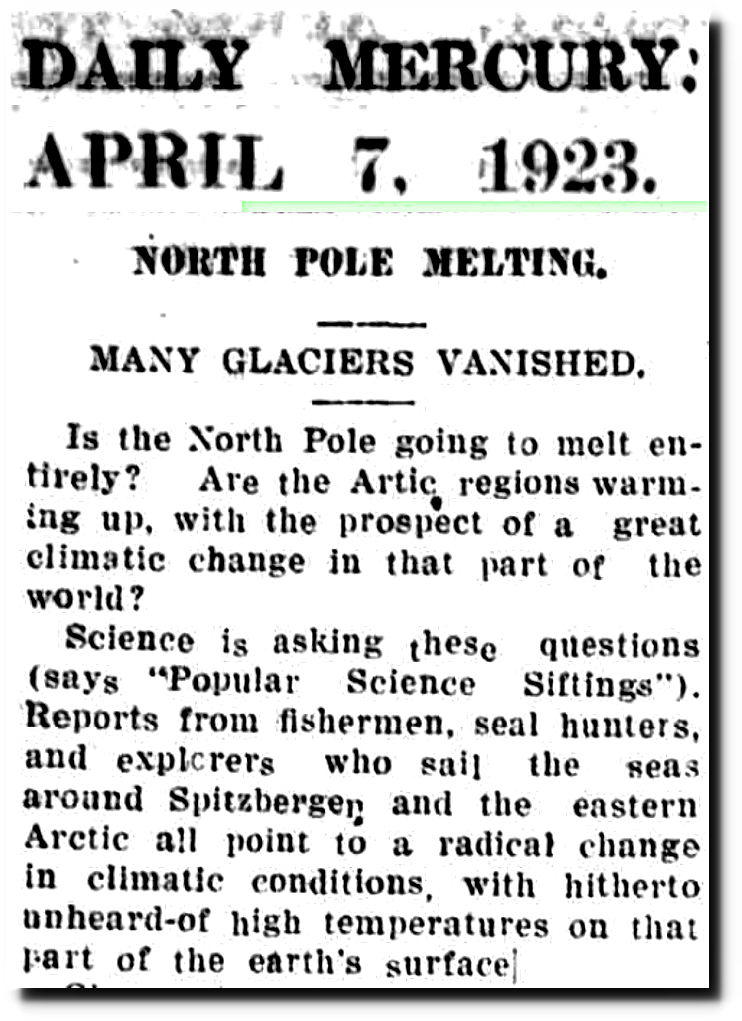 07 Apr 1923 – NORTH POLE MELTING. – Trove
According to NASA, glaciers melt when earth is cold, and grow when earth is warm.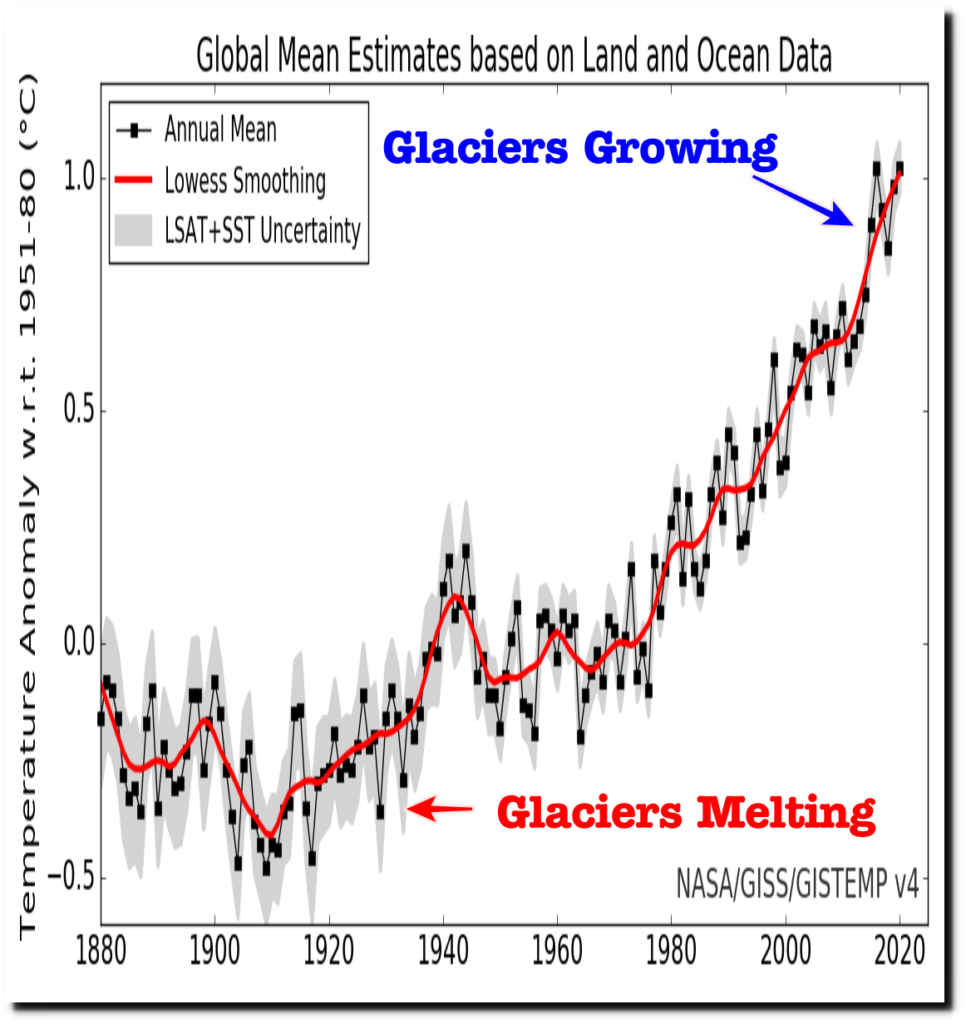 The largest ice cap in Greenland didn't exist 4,000 years ago, because temperatures were too warm during the Holocene Optimum.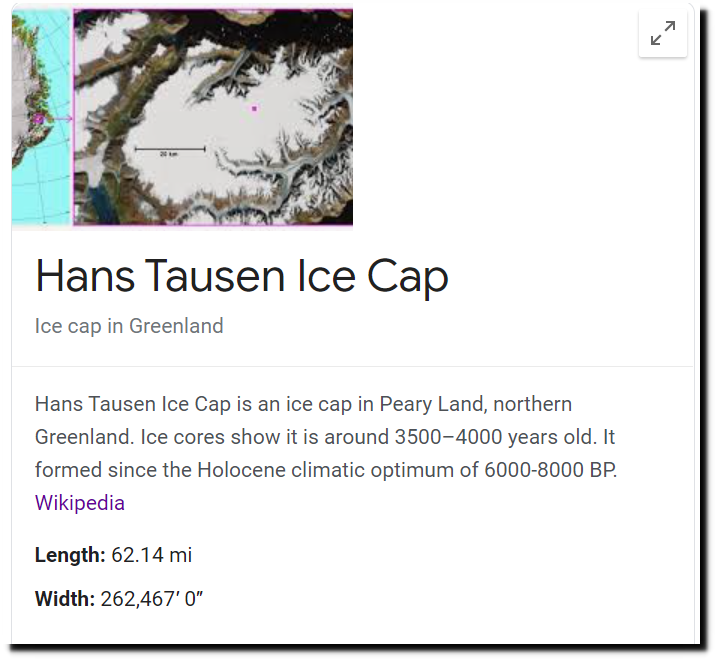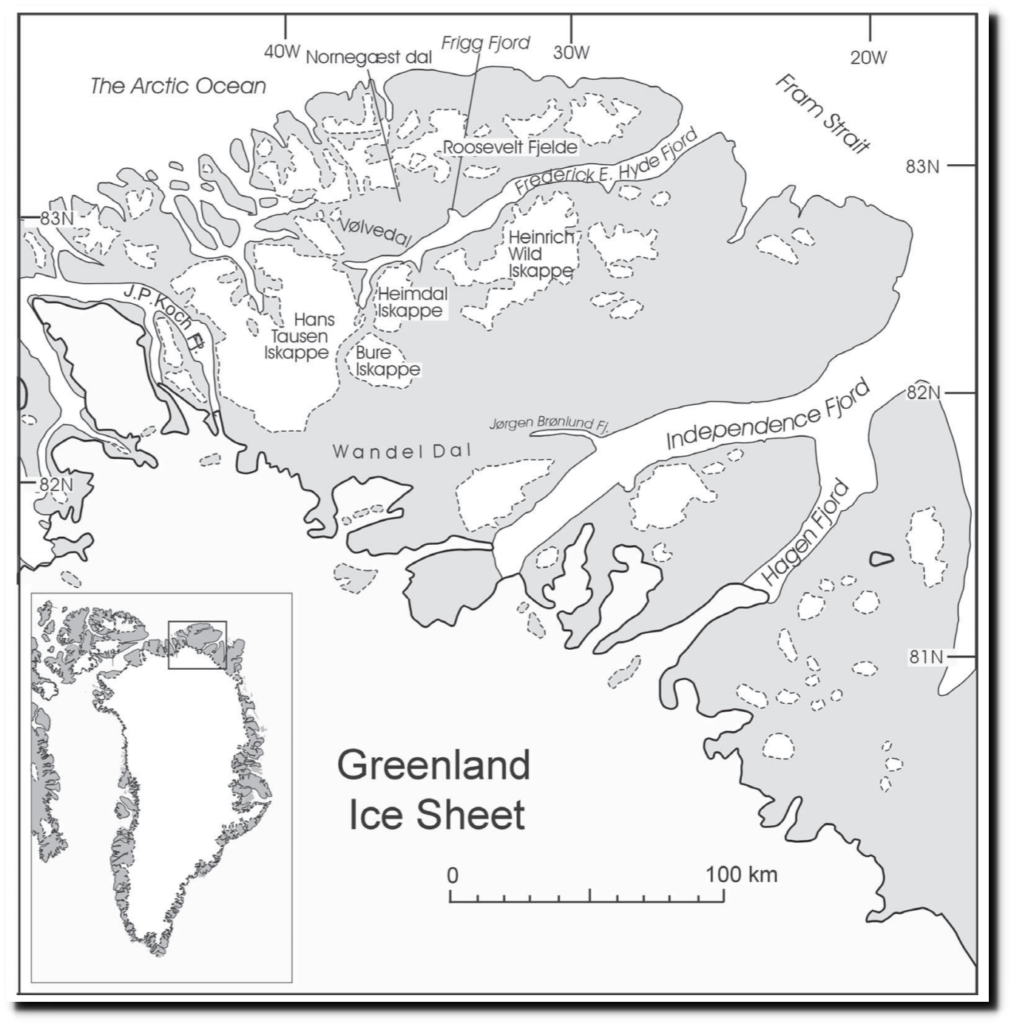 From the 1990 IPCC Report.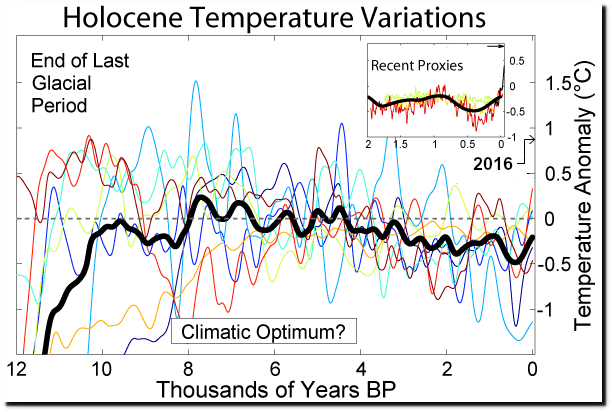 Trees grew all the way to the edge of the Arctic Ocean.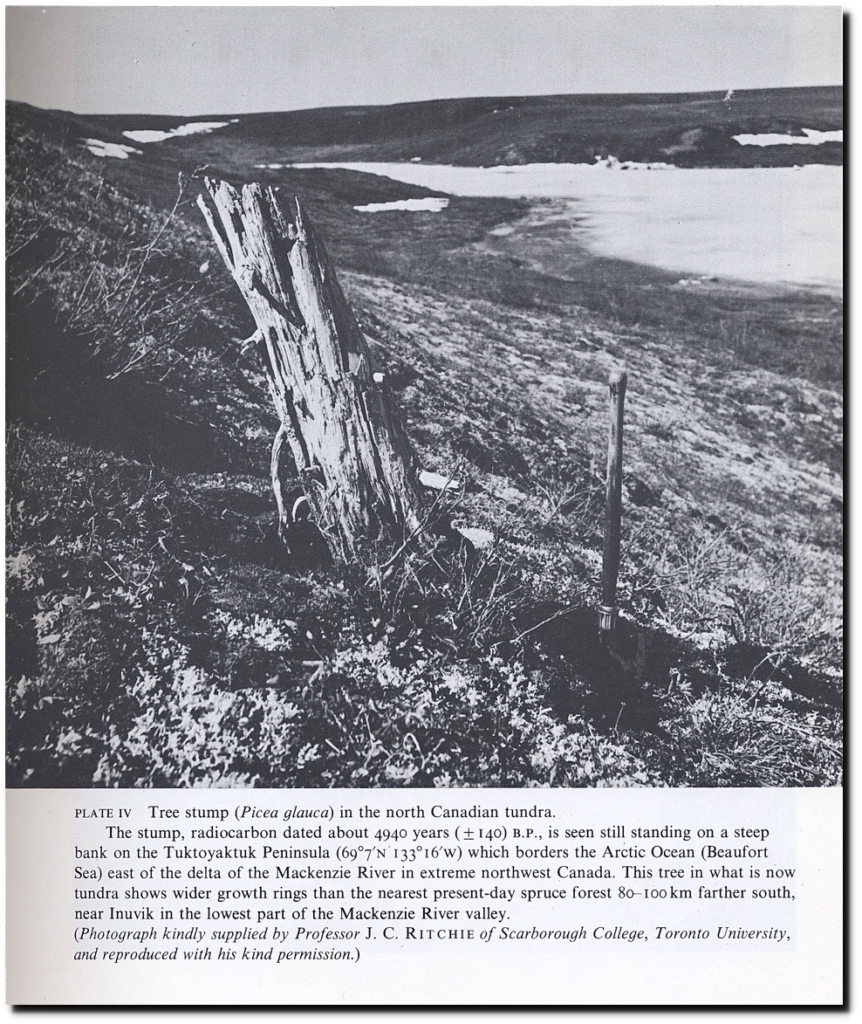 But science and reality are inconvenient, so academics and journalists erase it, and call their fraud "science."

Scientists solve a major climate mystery, confirming Earth is hotter than it's been in at least 120 centuries | Space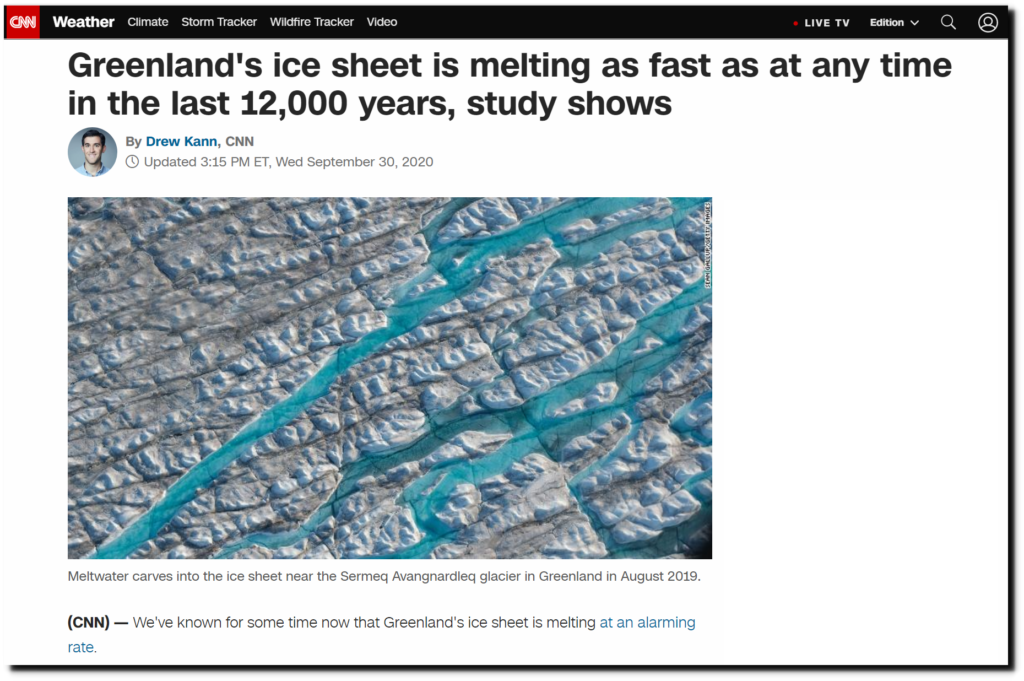 Greenland's ice sheet is melting as fast as at any time in the last 12,000 years, study shows – CNN
For the past five years, the surface mass balance of Greenland has been above average and is up about two trillion tons.