Pika on the left, climate scientist Andrew Dessler on the right.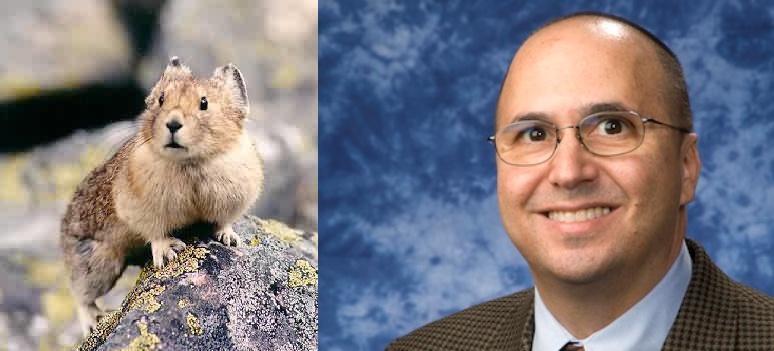 Eighteen years ago experts said Pikas were doomed because of global warming.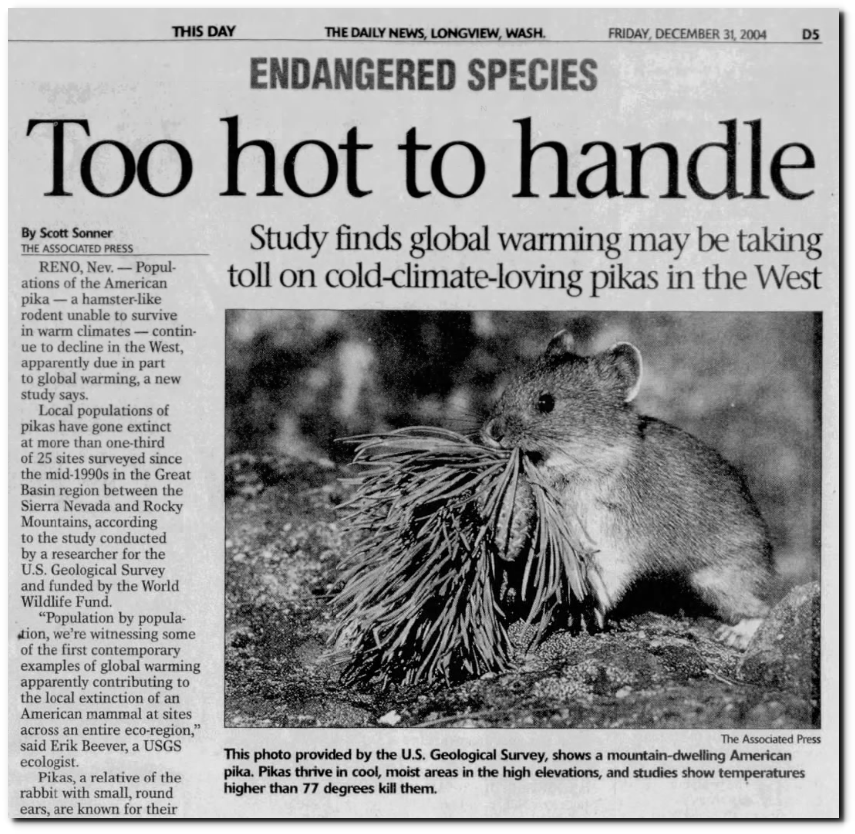 31 Dec 2004, 27 – Longview Daily News at Newspapers.com
Here is a study from 2011 predicting extinction for Pikas.
"The rules of the extinction game have changed," said Erik Beever, a research ecologist at the U.S. Geologic Survey's Northern Rocky Mountain Science Center in Montana and lead author of the peer-reviewed paper, which will soon be published in the print edition of the journal Global Change Biology."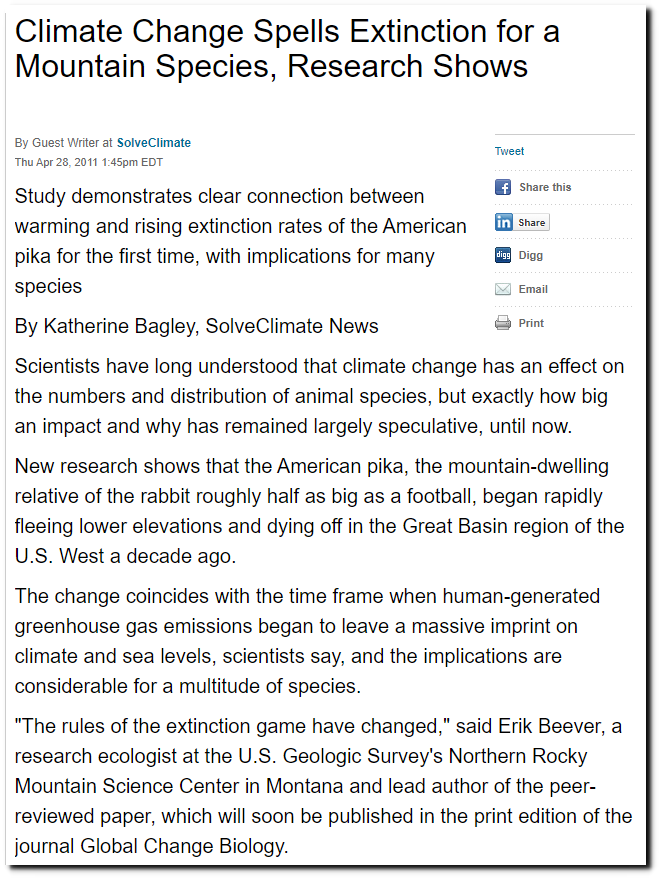 Climate Change Spells Extinction for a Mountain Species, Research Shows | Reuters
One year earlier in 2010 it was reported that Pikas were thriving,
"Pikas Prove Flexible Amid Warming
The mountain-dwelling pika, which many predicted might be one of climate change's first casualties, is thriving in the Sierra Nevada.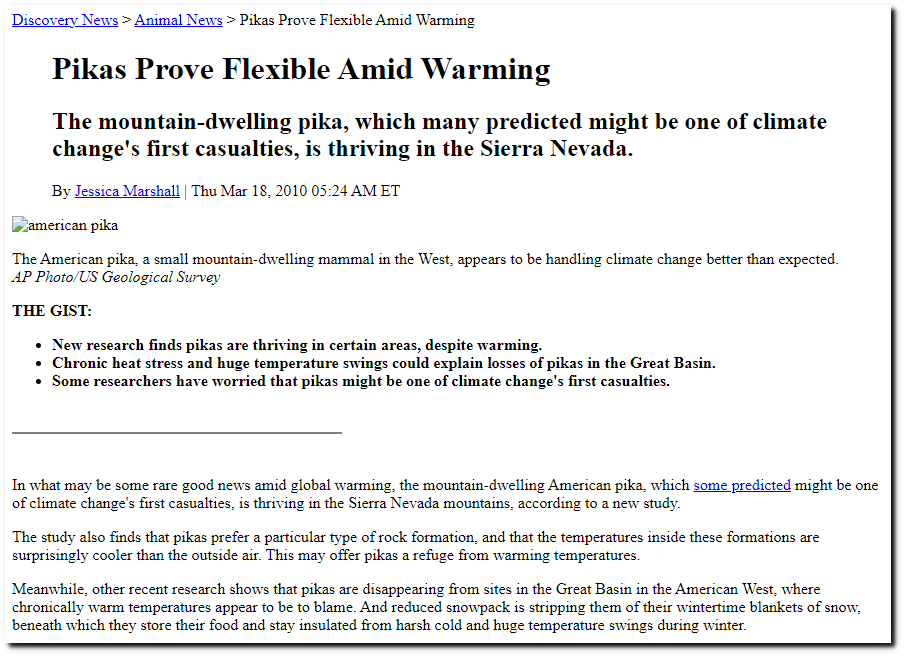 Pikas Prove Flexible Amid Warming : Discovery News
Now they admit they were wrong, but plan to shift their scam to other species.
"Although climate change is a serious threat to the survival of many species on Earth, according to a new, extensive review by Arizona State University Emeritus Professor Andrew Smith, published in the October 2020 issue of the Journal of Mammalogy, the American pika is currently adapting remarkably well.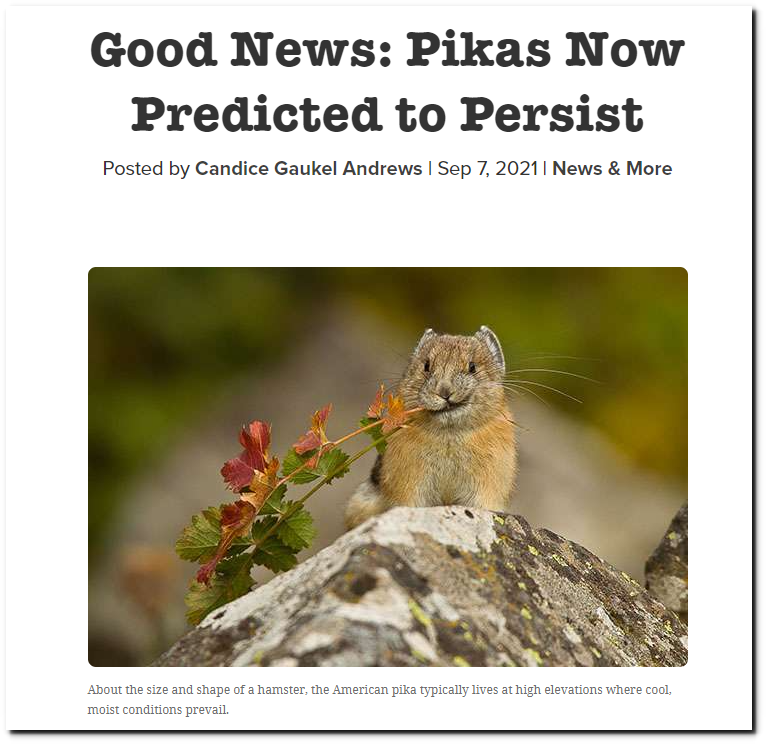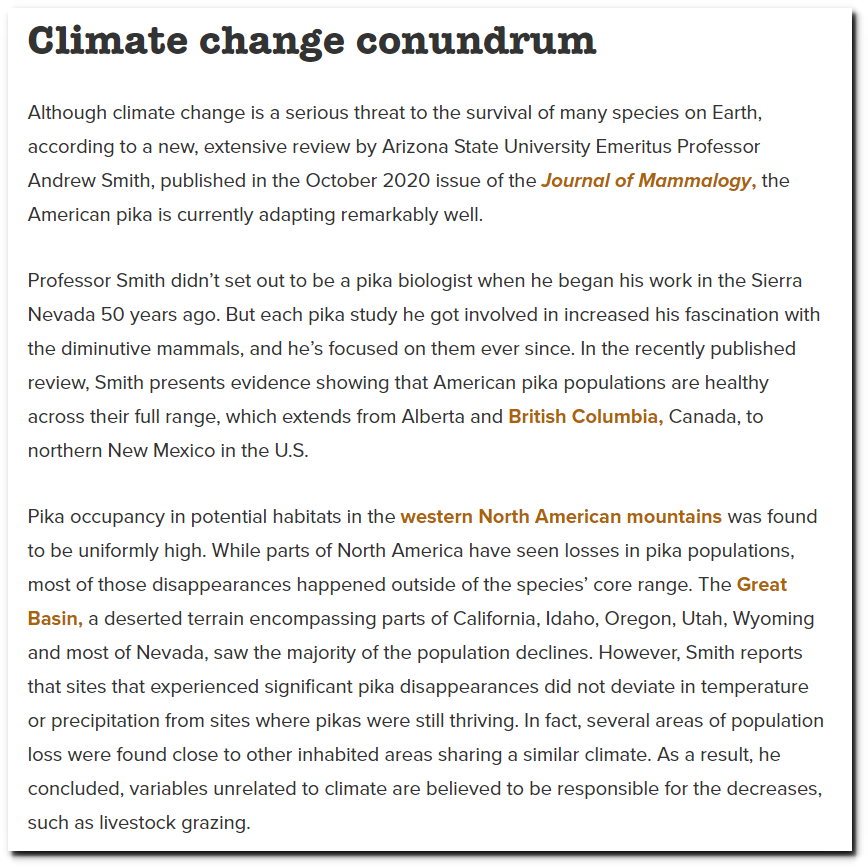 Good News: Pikas Now Predicted to Persist
h/t Steve Milloy