"If the present refuses to get warmer, then the past must become cooler"
NOAA has just replaced their non-scary blue SST anomaly maps with a scarier yellow and red version.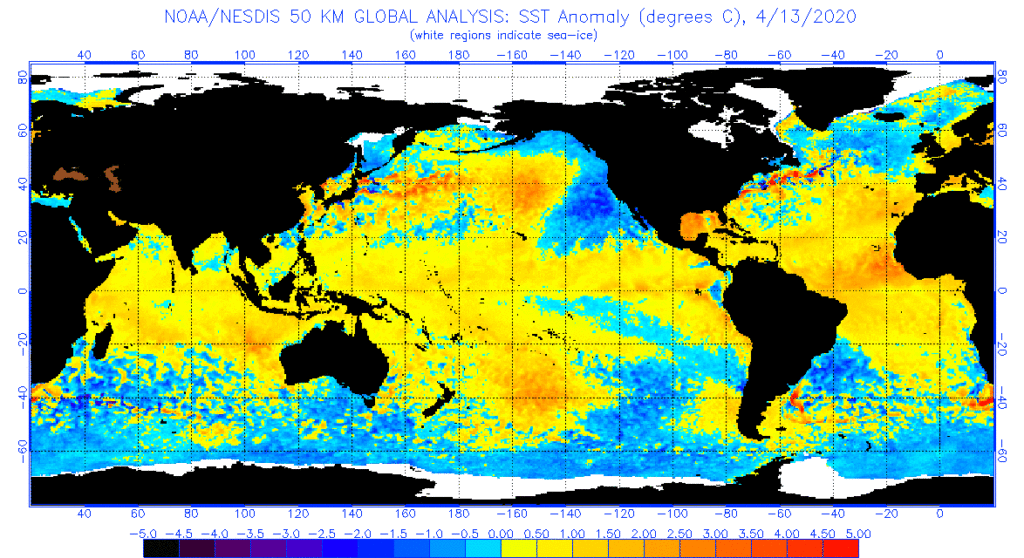 https://www.ospo.noaa.gov/data/sst/anomaly/2020/anomnight.4.13.2020.gif
The new version just heated the oceans way up, and they are now keeping an eye on the Greenland coral reefs. The water off Greenland was quite cold last week, but now it hot! Amazing how this happened after one of their coldest winters on record.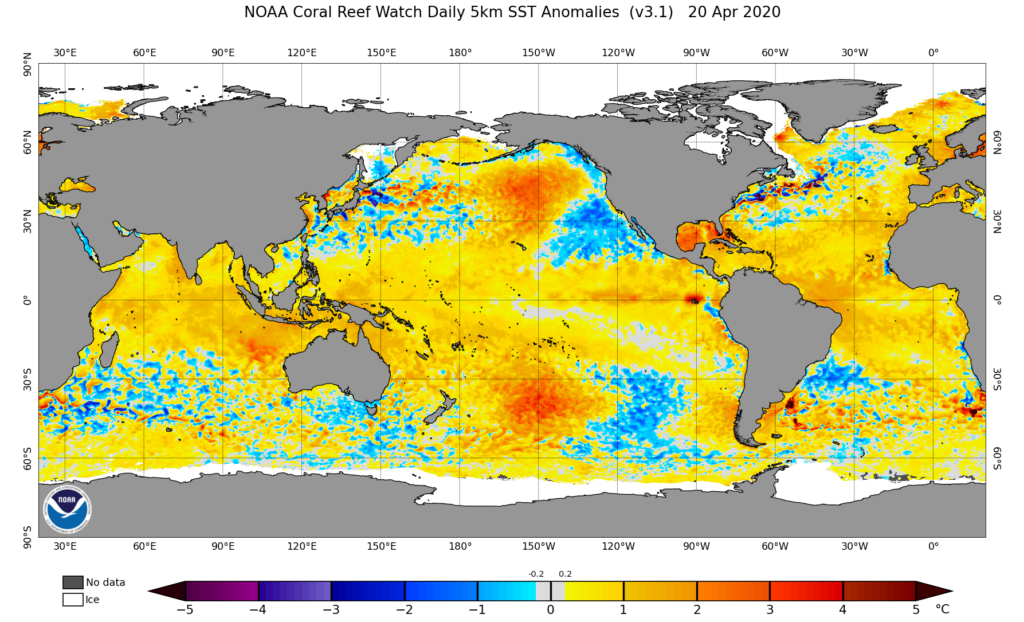 ssta.daily.current.png (1787×1085)
According to NOAA, a change in resolution made the oceans hot.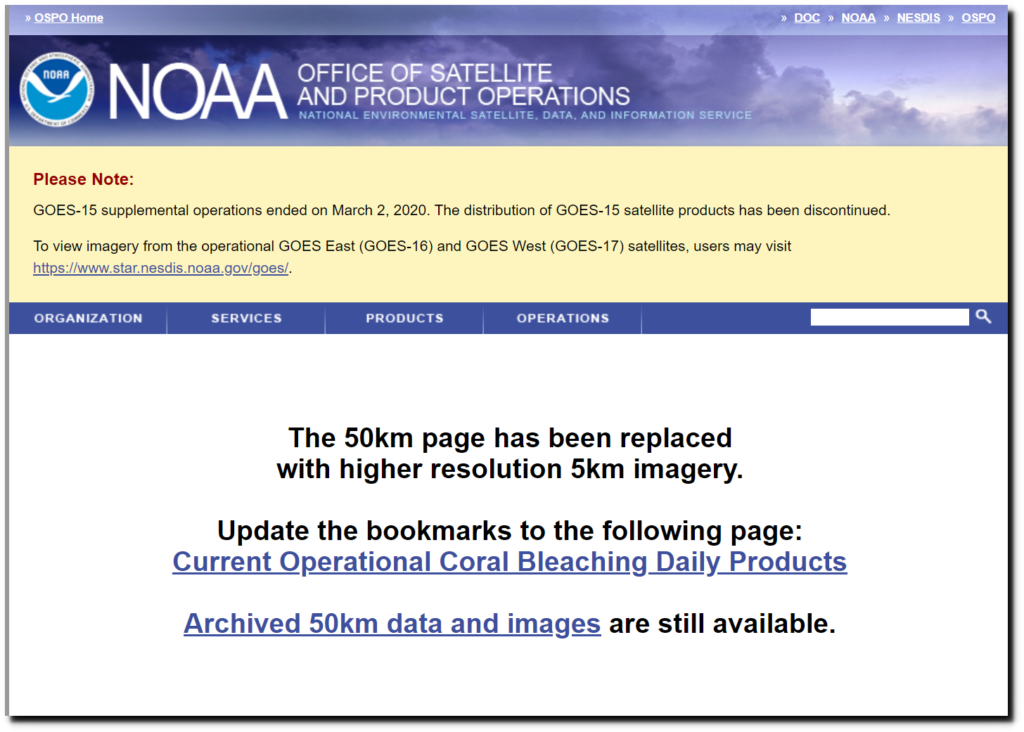 notice – Office of Satellite and Product Operations
New and creative ways to heat up the planet.