Three weeks ago, NOAA predicted 30% maximum ice cover for the Great Lakes, due to climate change.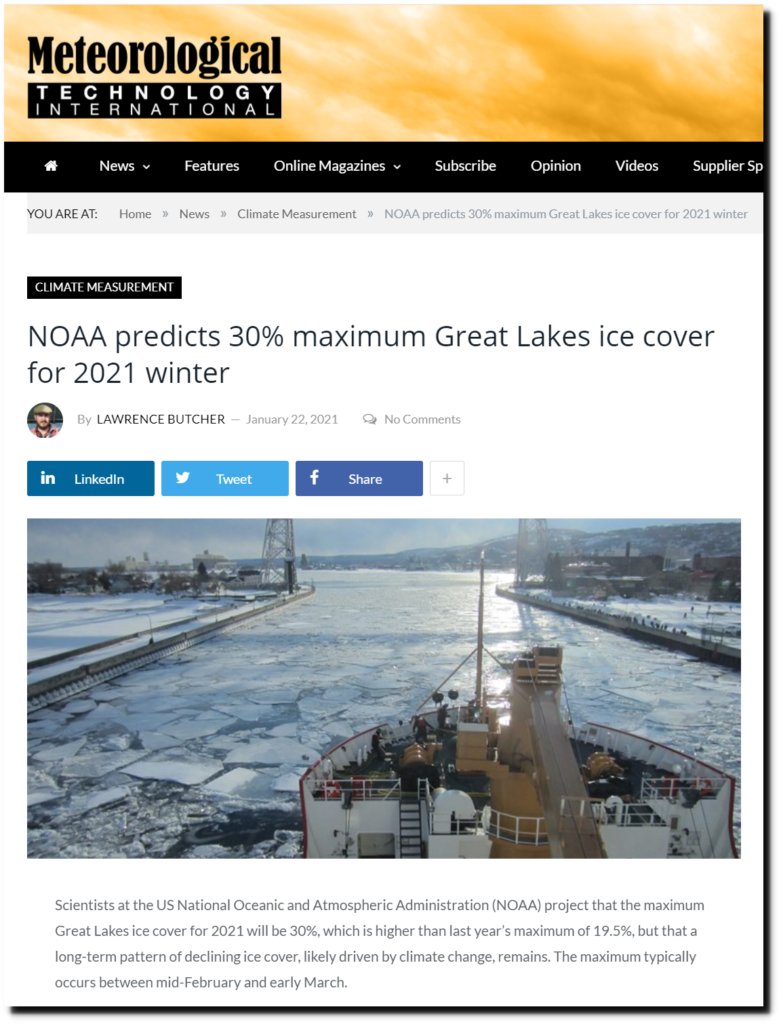 They are currently at 32%, and with record cold forecast next week should be above 50% in a few days.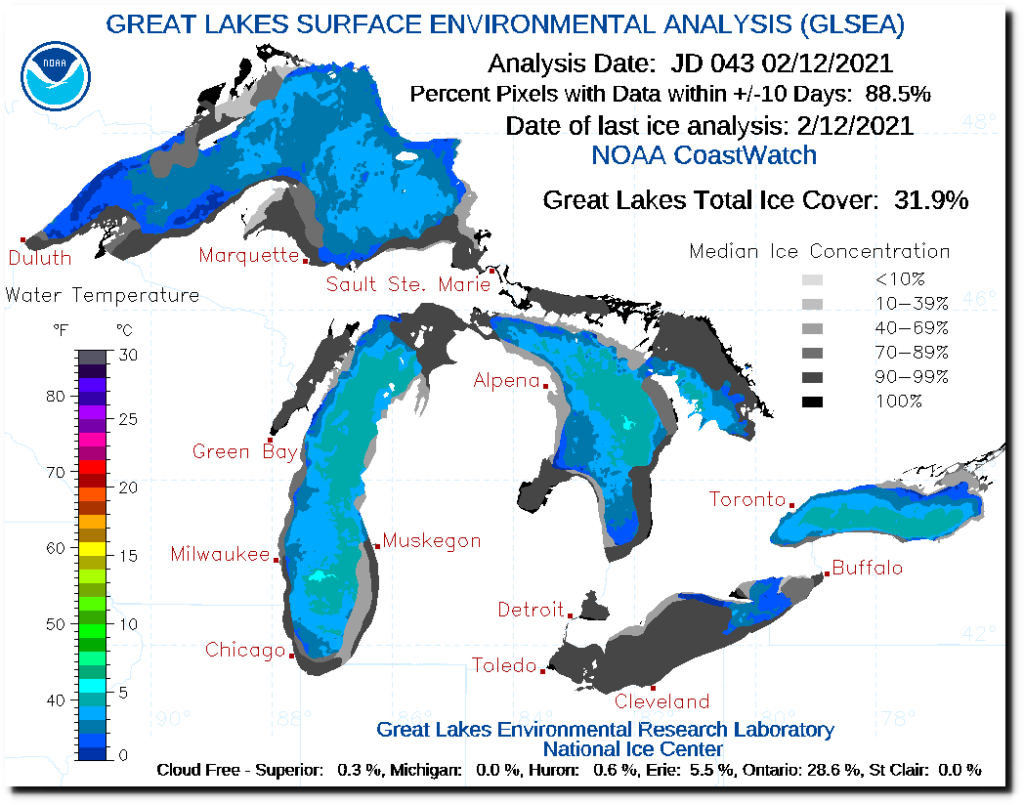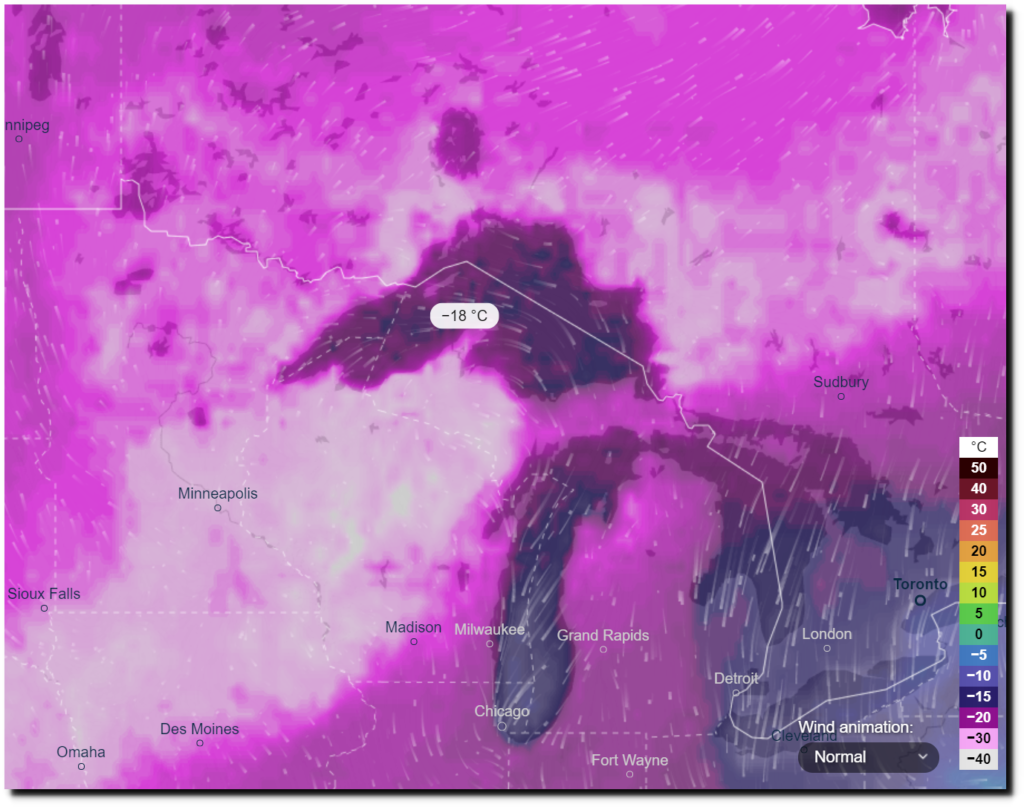 Four of the last seven years have been above average, and 2014 was second highest on record. That is what NOAA calls a "declining trend."

Note that NOAA started their graph in the mid-1970s, right before the three coldest winters on record in the Great Lakes states – 1977, 1978 and 1979.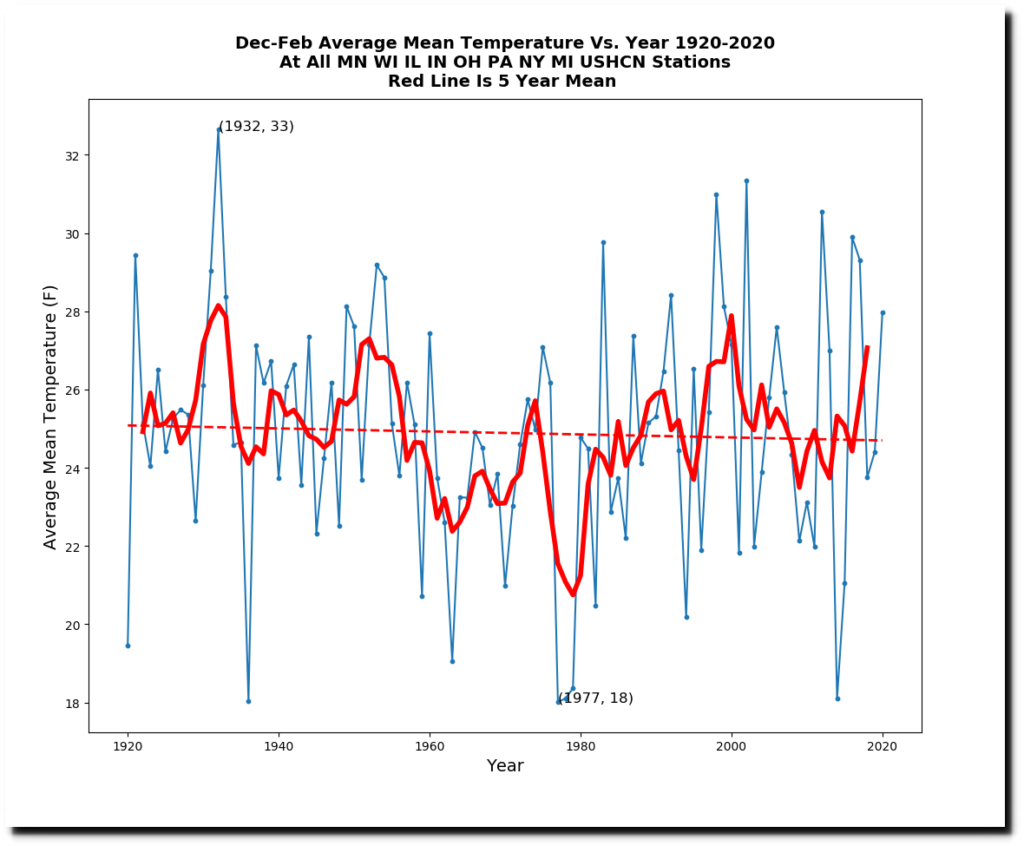 The winter of 1977 was the coldest on record in the eastern US.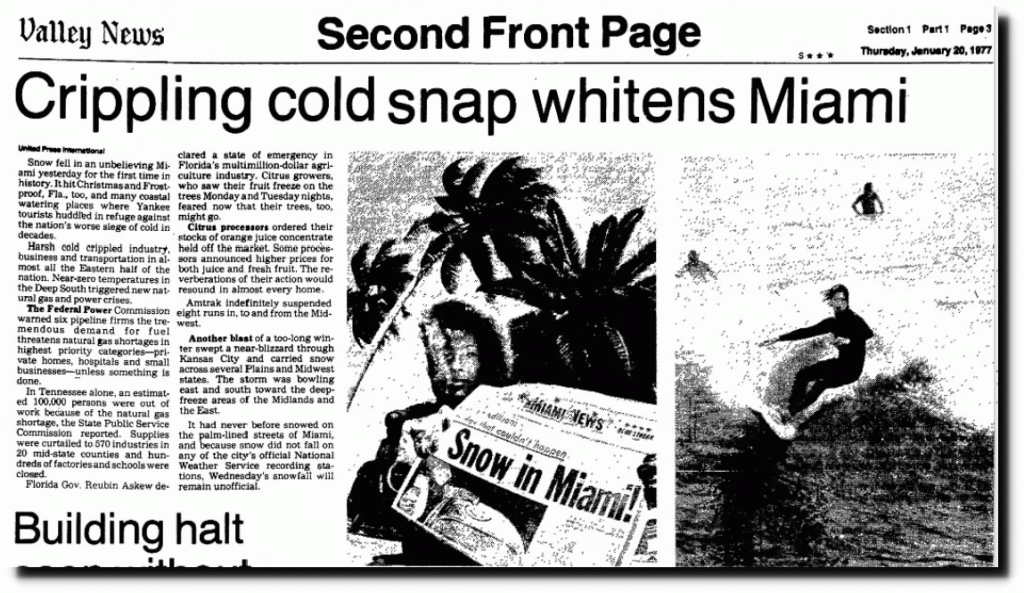 20 Jan 1977, Page 3 – Valley News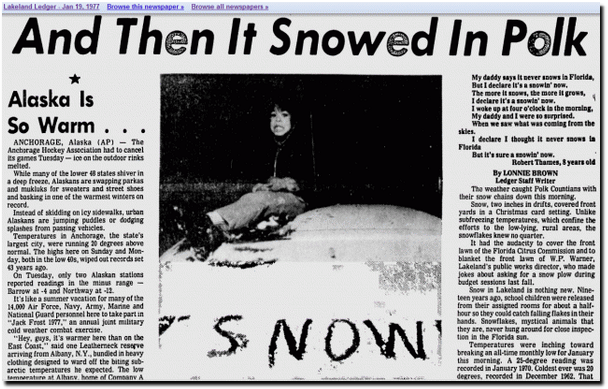 Lakeland Ledger – Google News Archive Search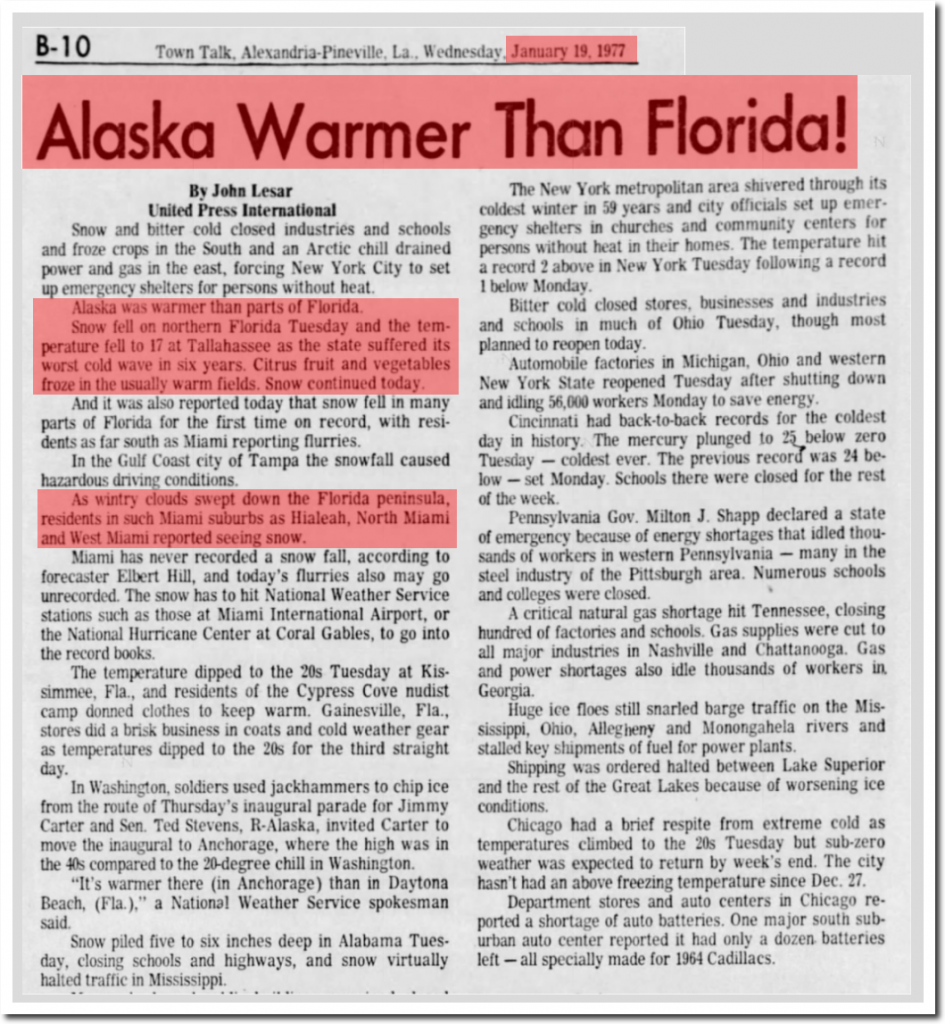 19 Jan 1977, Page 20 – The Town Talk at Newspapers.com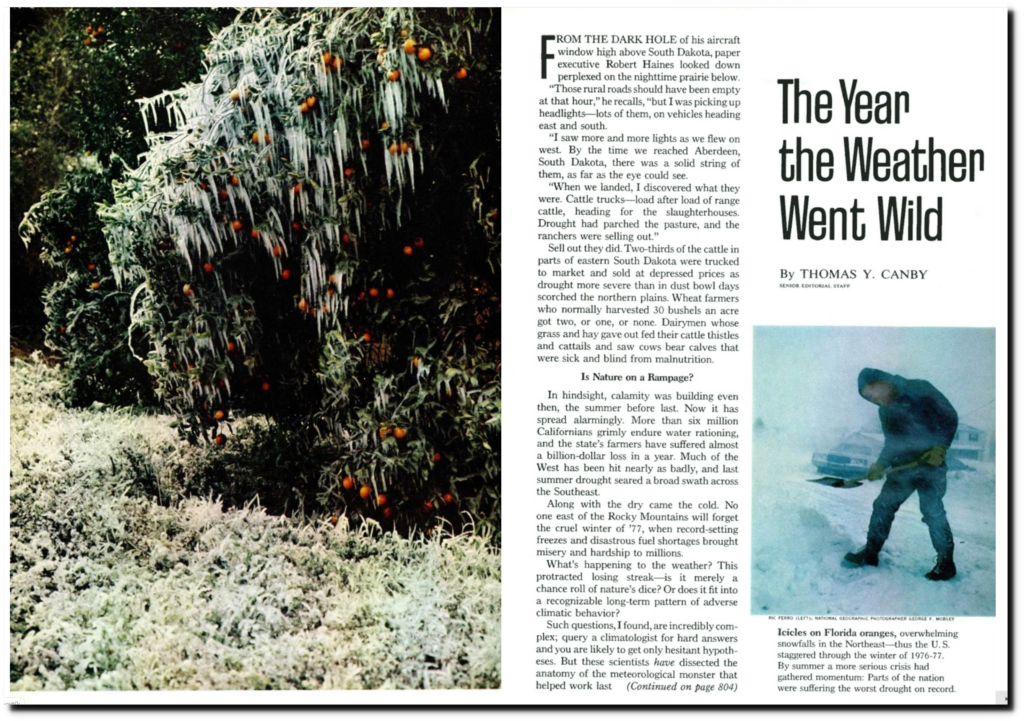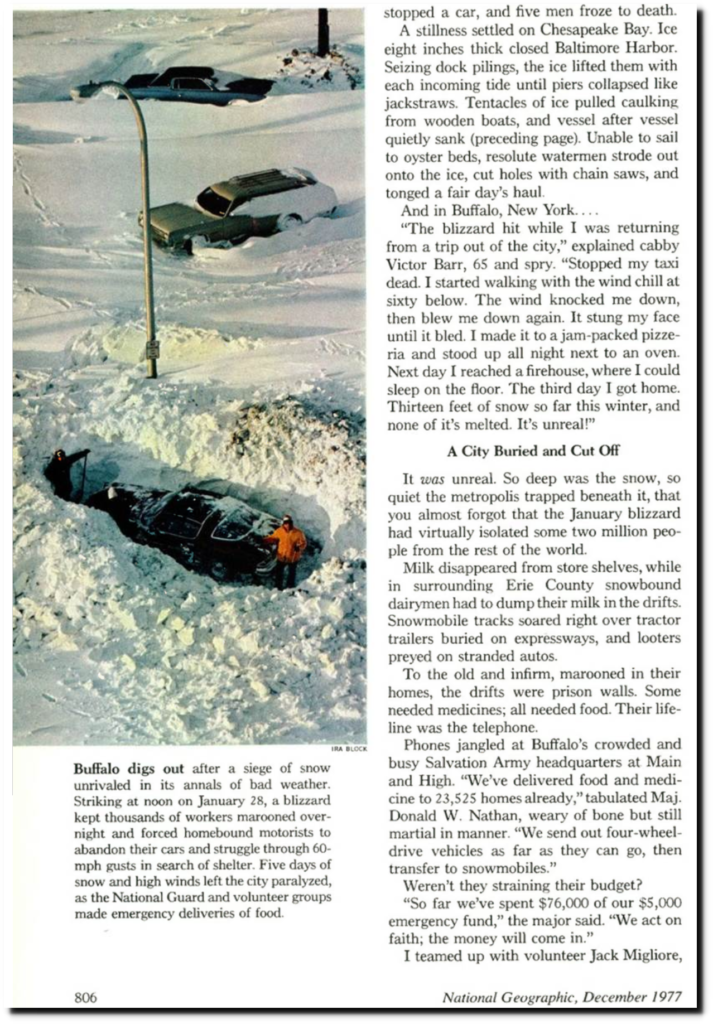 The National Geographic Archive | December 1977 | page 1
And while I am on the topic of ice …