On this date twenty-one years ago, the UK Independent announced the end of snow.
Snowfalls are now just a thing of the past – Environment – The Independent
Now they are telling people to stay off airplanes until "the climate emergency is resolved."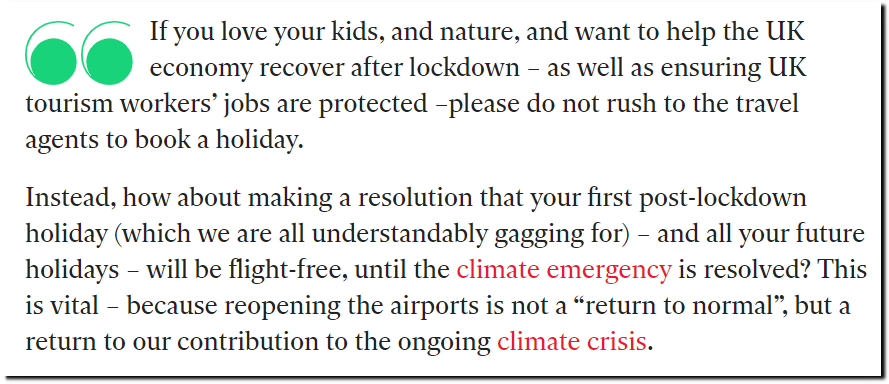 If you love your kids – and nature – please don't rush to book a holiday when lockdown ends | The Independent
I responded with this tweet.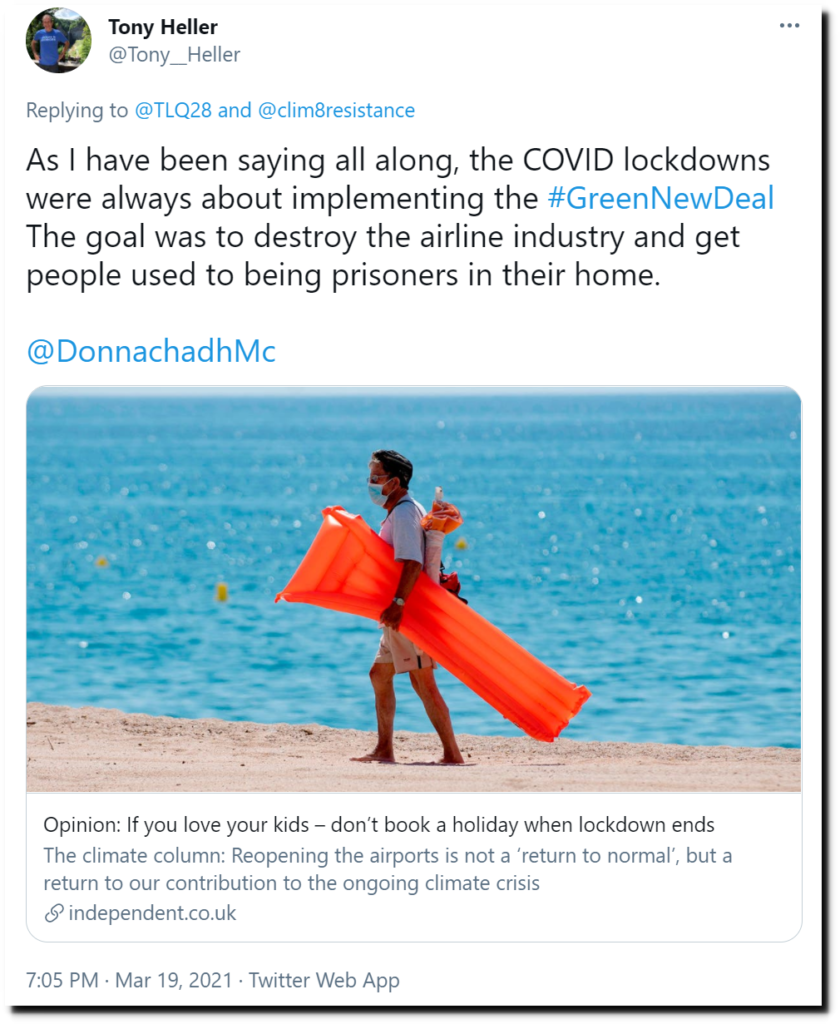 The author responded with : "Oil industry funded dark arts?"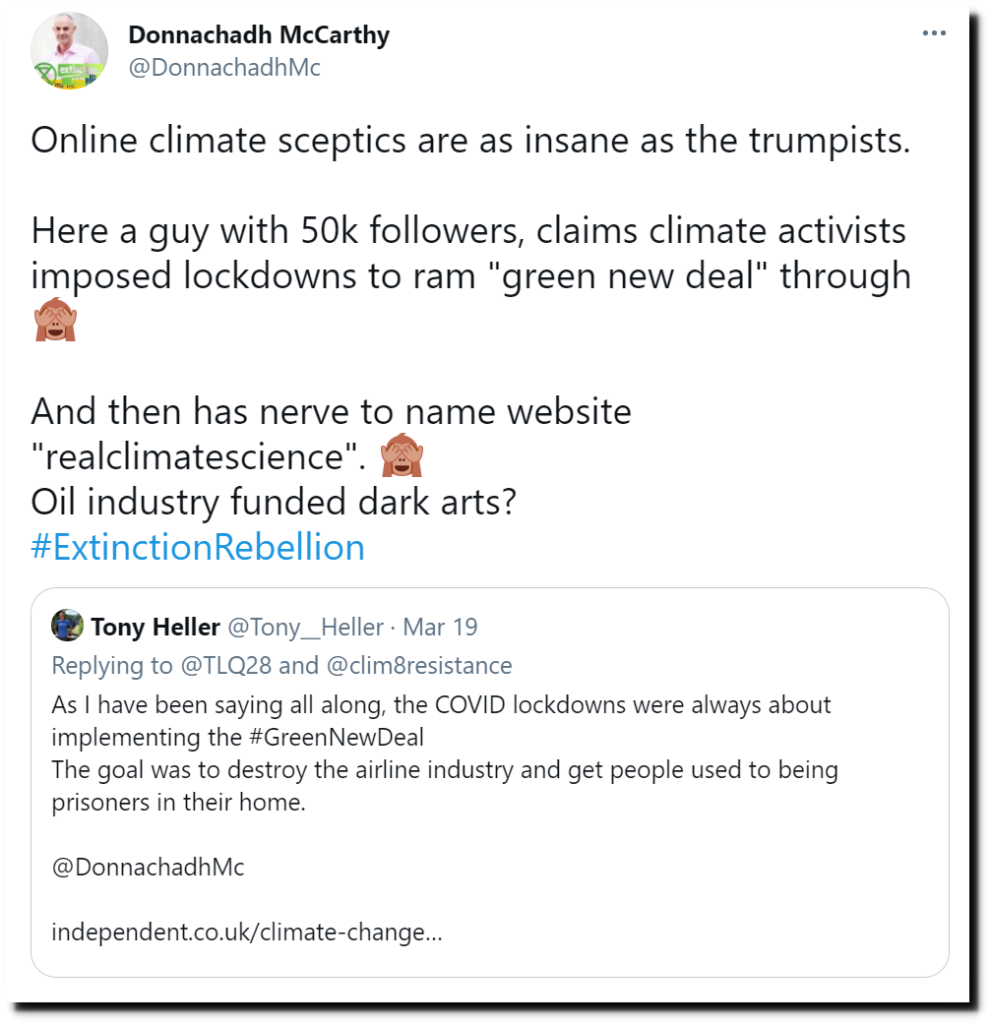 We were just watching Harry Potter last night, and it seems that Donnachadh needs some help from Snape, to defend against the dark arts. I've been waiting for my oil industry paycheck for the past 13 years, but apparently it keeps getting lost in the mail. Perhaps it is being delivered by owl.