"There is something fascinating about science. One gets such wholesale returns of conjecture out of such a trifling investment of fact."

― Mark Twain
Twenty five years ago, experts blamed a huge snowstorm in New York on global warming.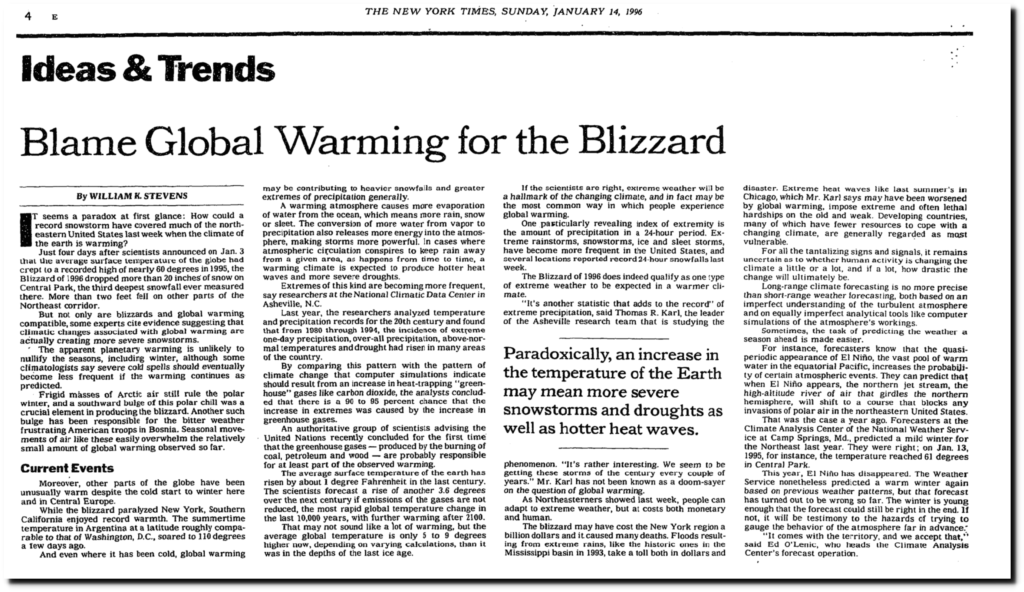 TimesMachine: January 14, 1996 – NYTimes.com
In 2000, experts said snow was a thing of  the past.
"According to Dr David Viner, a senior research scientist at the climatic research unit (CRU) of the University of East Anglia, within a few years winter snowfall will become "a very rare and exciting event". "Children just aren't going to know what snow is," he said."
Snowfalls are now just a thing of the past – Environment – The Independent
In 2003 experts said skiing was doomed because global warming was going to make it too hot to snow.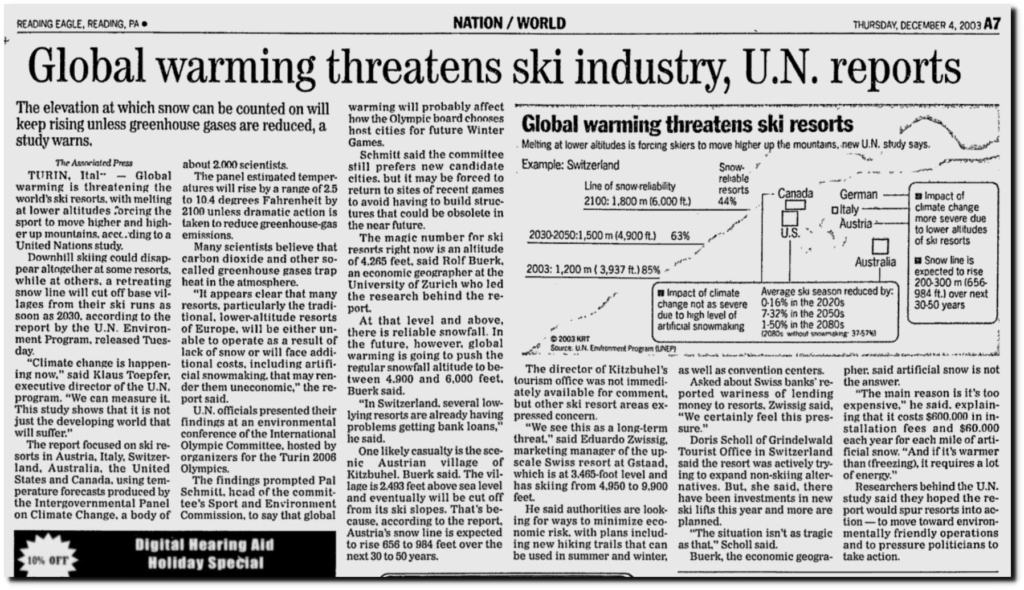 Reading Eagle – Google News Archive Search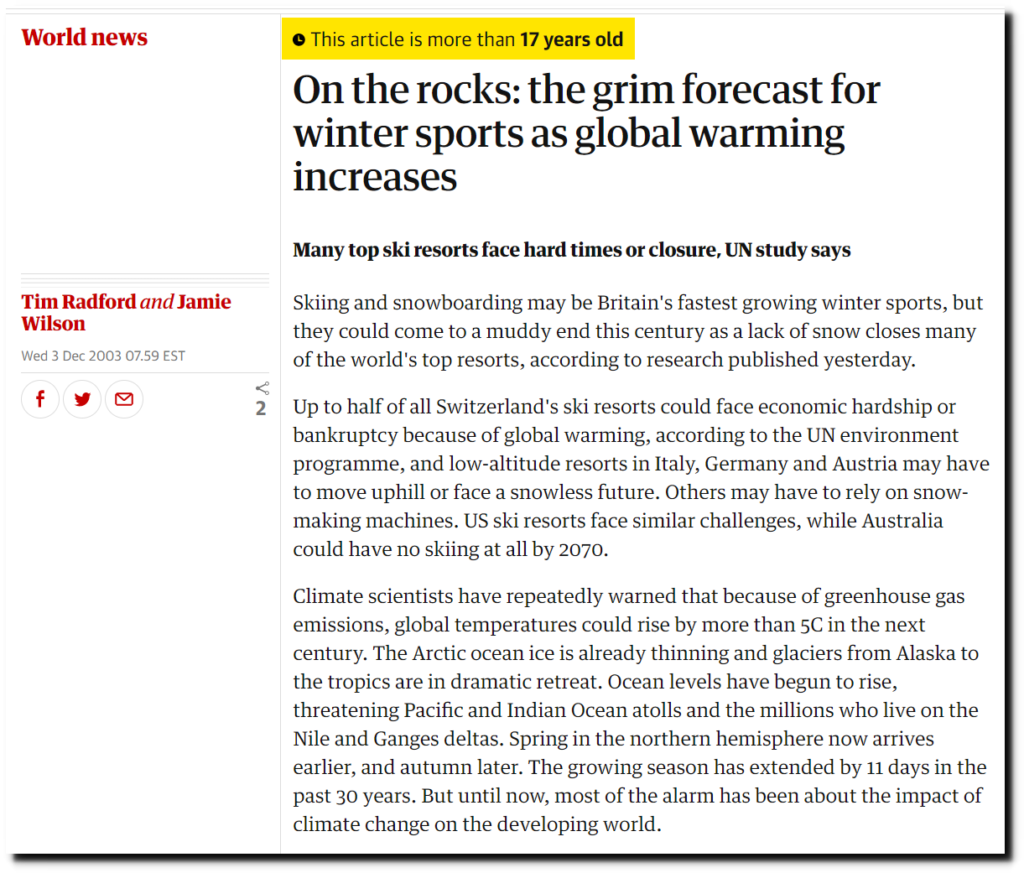 On the rocks: the grim forecast for winter sports as global warming increases | World news | The Guardian
This story was repeated in 2012.  Skiing was doomed because of global warming.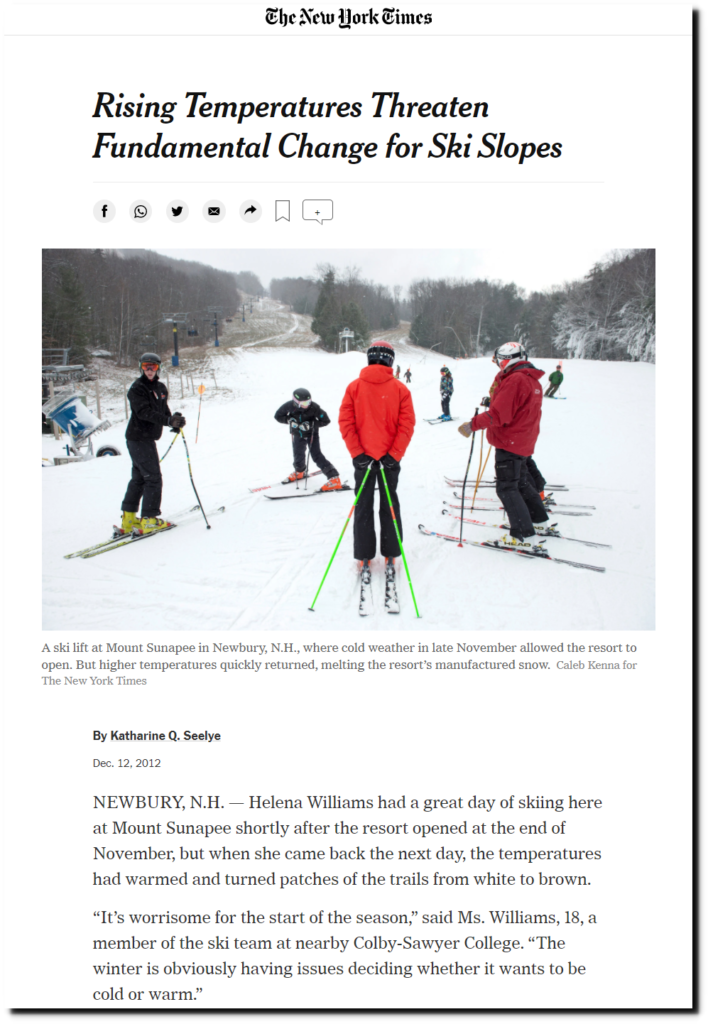 Climate Change Threatens Ski Industry's Livelihood – The New York Times
And now experts say record cold and snow is caused by global warming, and they predicted it all along.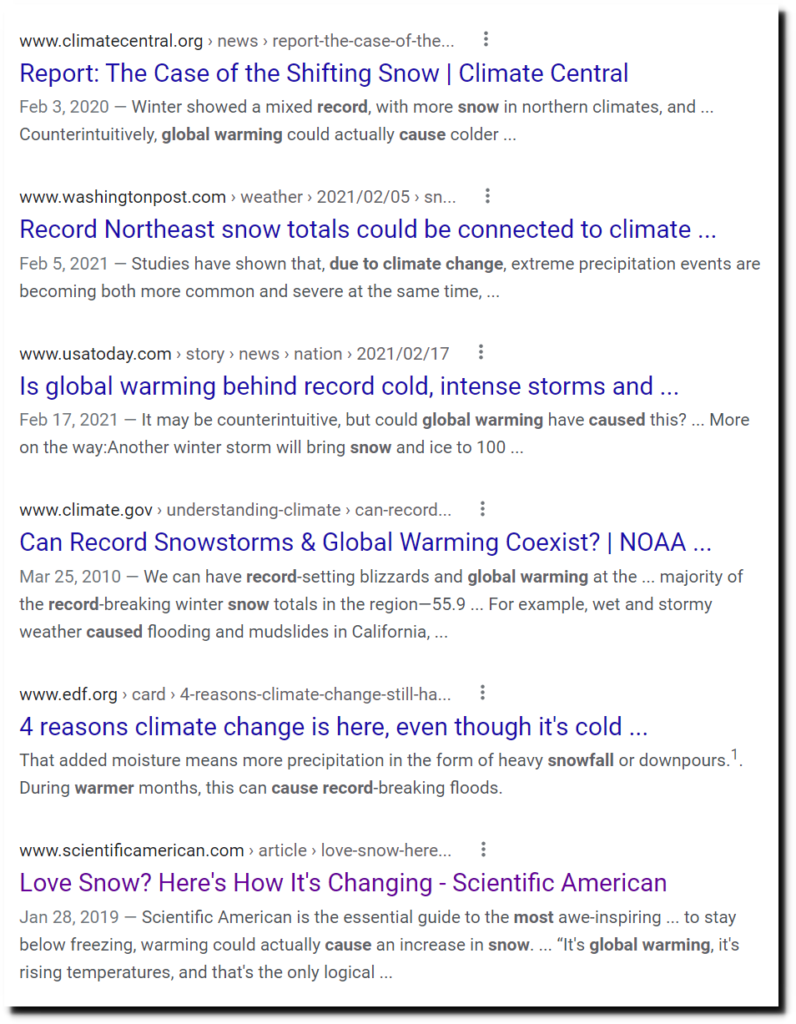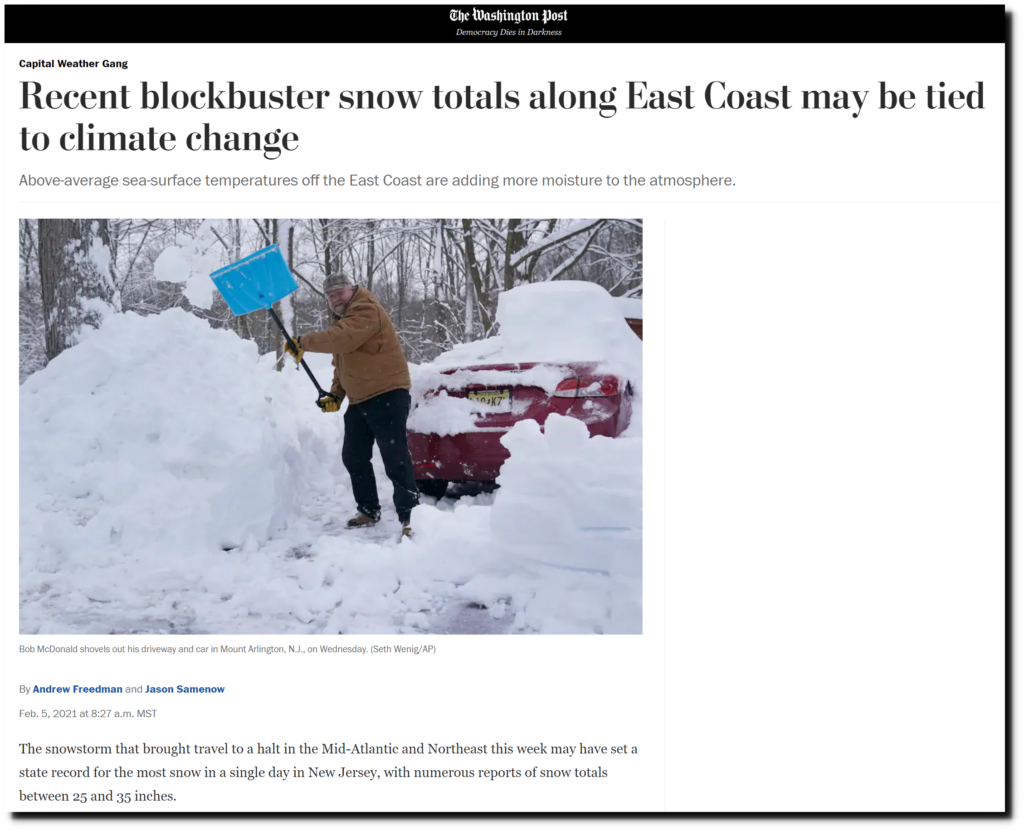 But the reality is that September-March snowfall has been increasing for 50 years, and climate academics and journalists are science fiction writers with no connection to reality.
Rutgers University Climate Lab :: Global Snow Lab
This is what I saw when I stepped outside this morning.