The BBC says we are having a climate emergency caused by the burning of fossil fuels and indicated by a heatwave in the Pacific Northwest.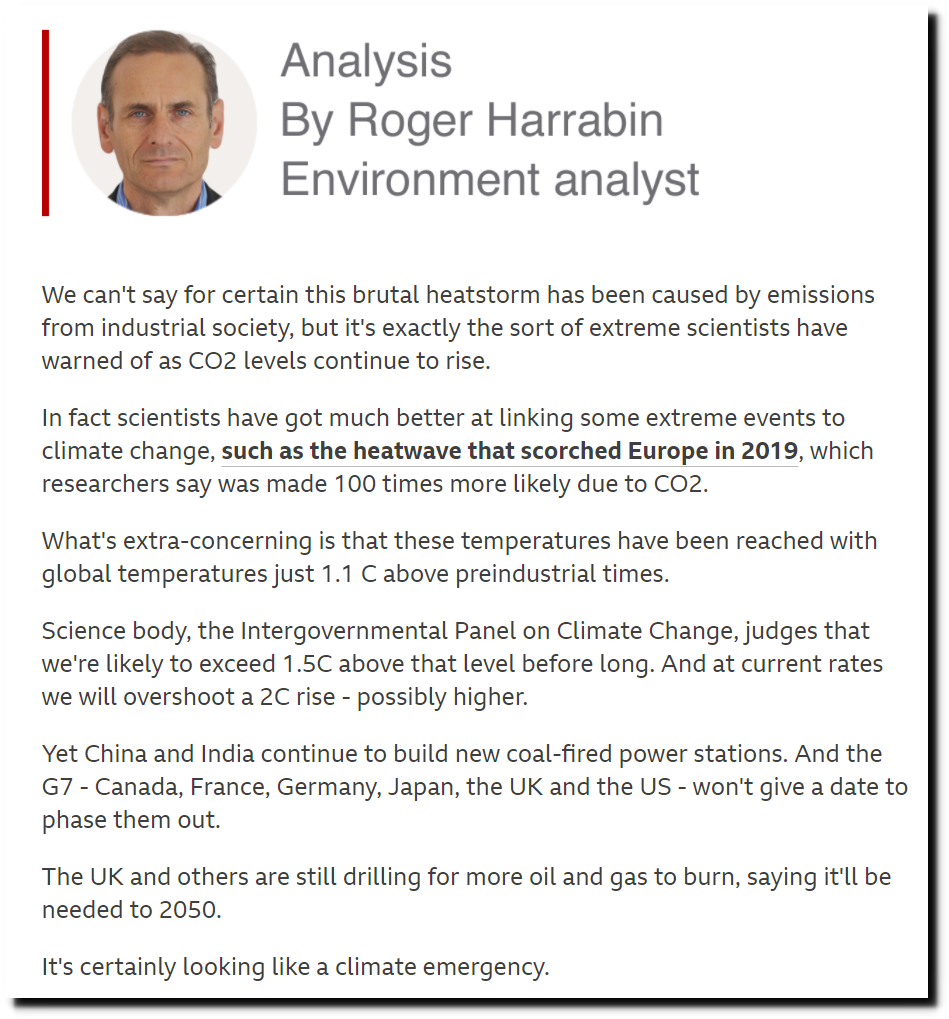 They also say that people are being kept alive by air conditioning – which is being powered by fossil fuels.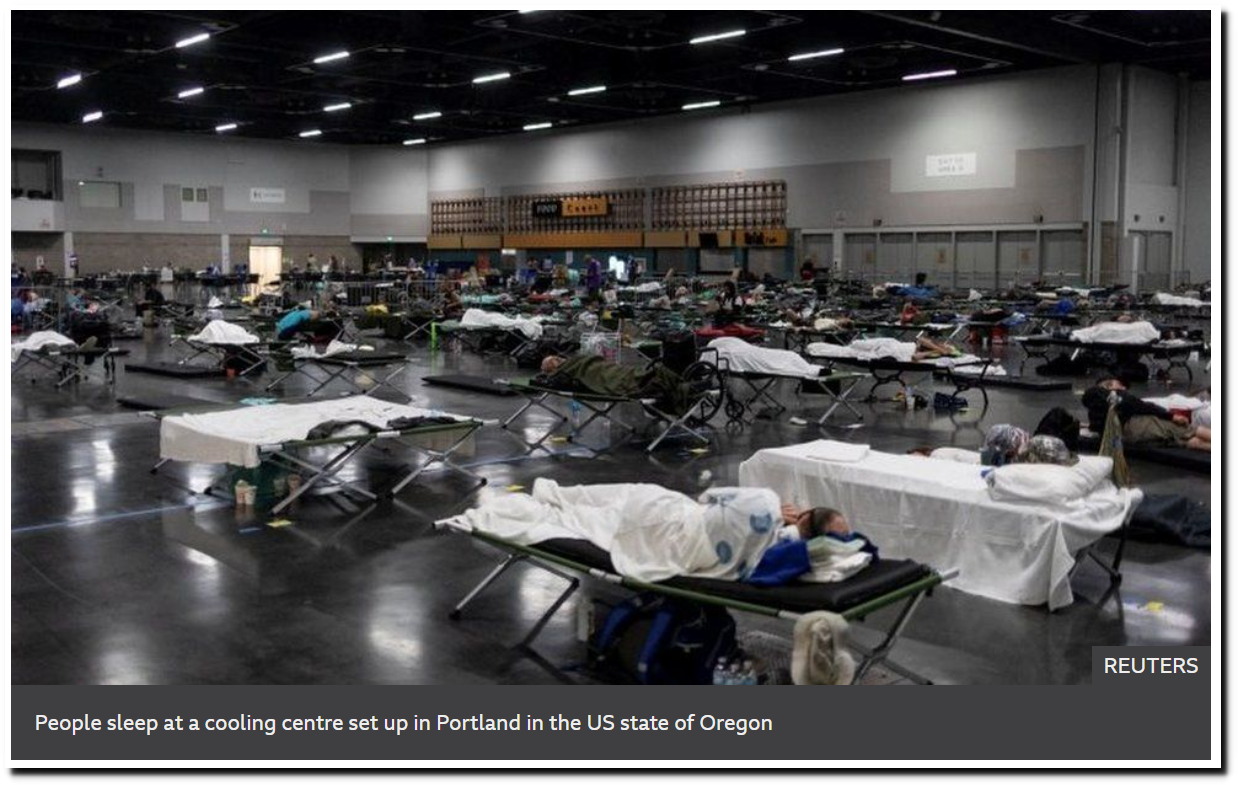 Canada weather: Heatwave hits record 46.6C as US north-west also frazzles – BBC News
During past heatwaves, people didn't have the option of air conditioning and they died from heat prostration or suicide.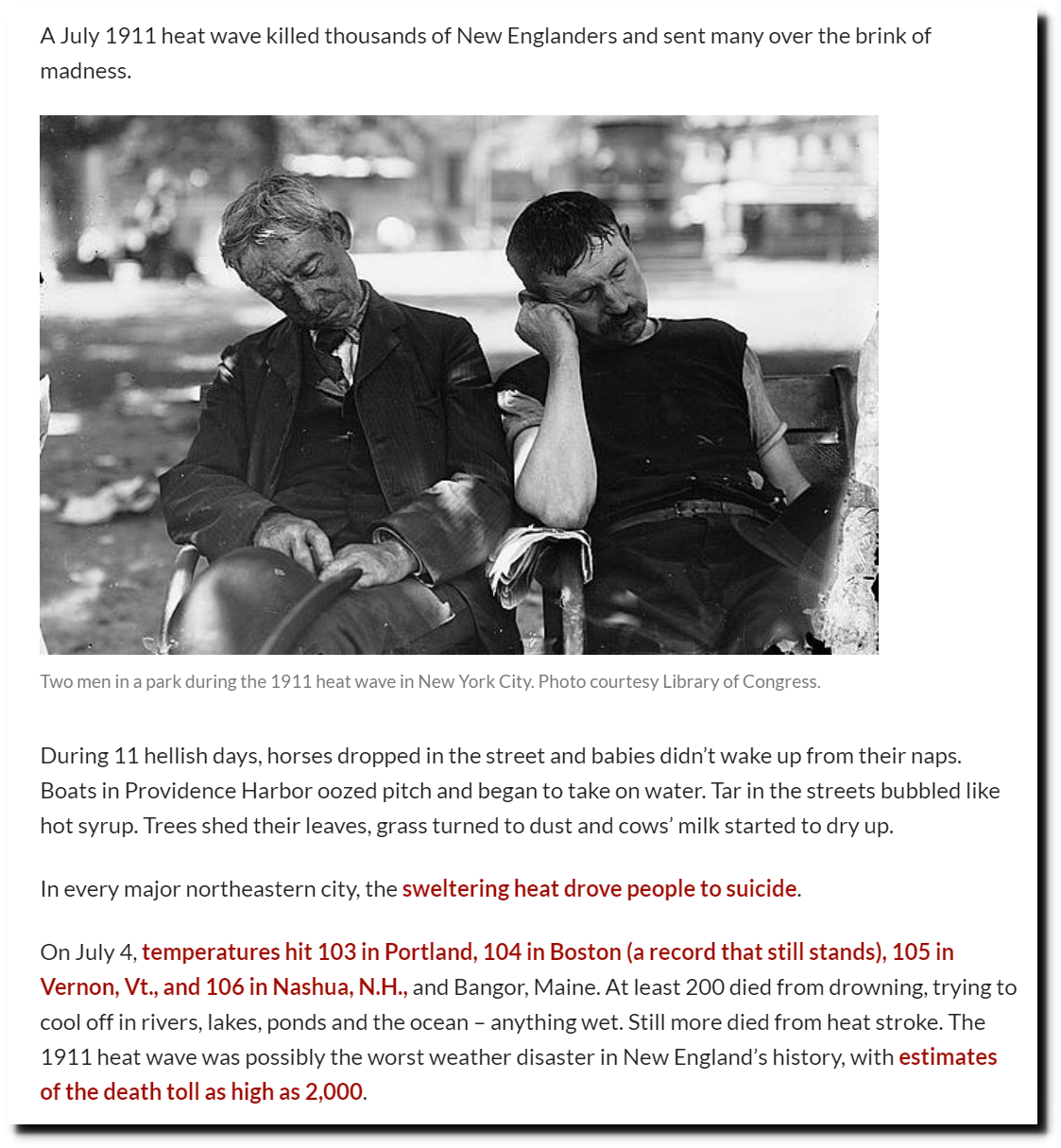 The 1911 Heat Wave Was So Deadly It Drove People Insane – New England Historical Society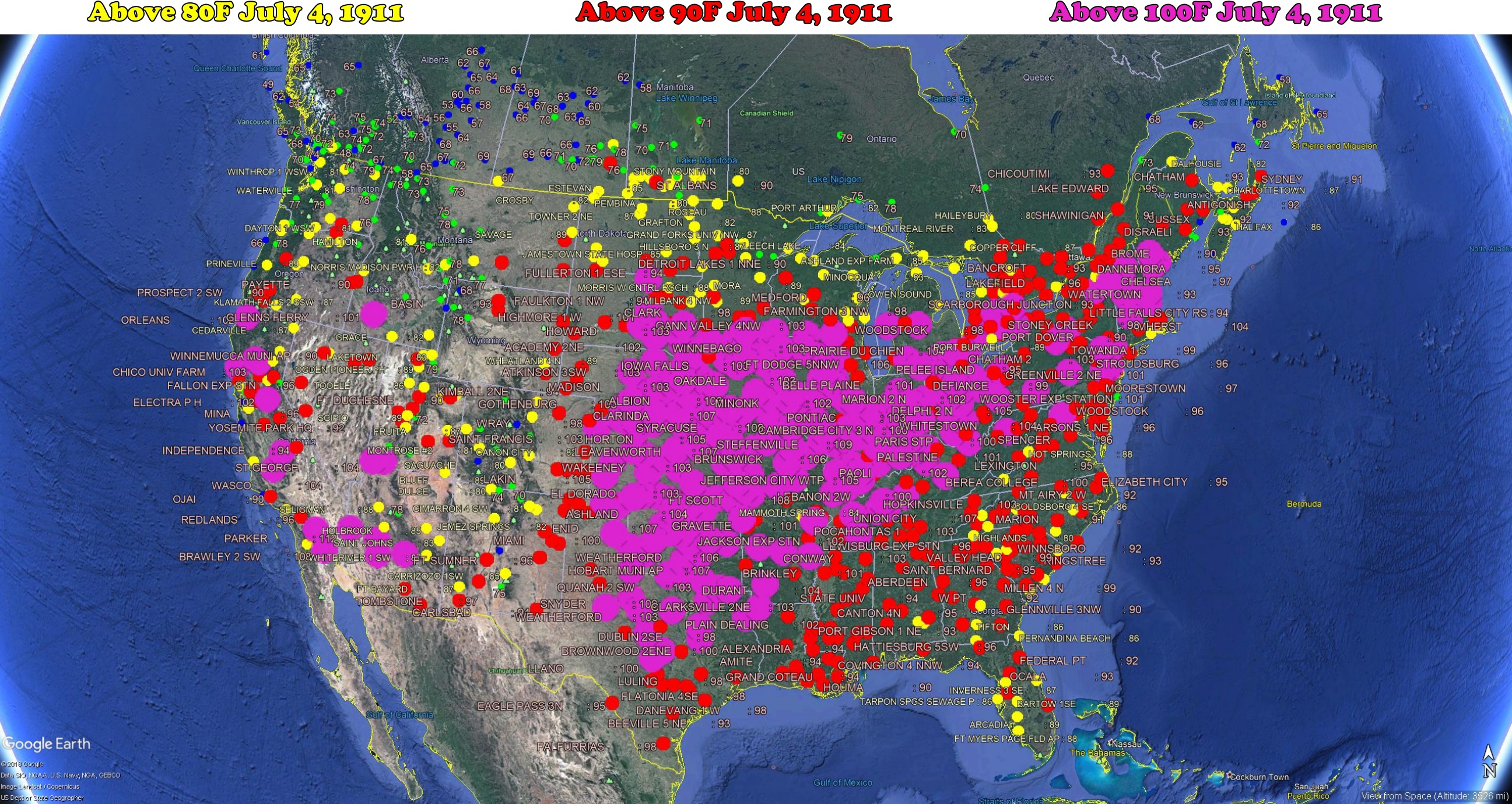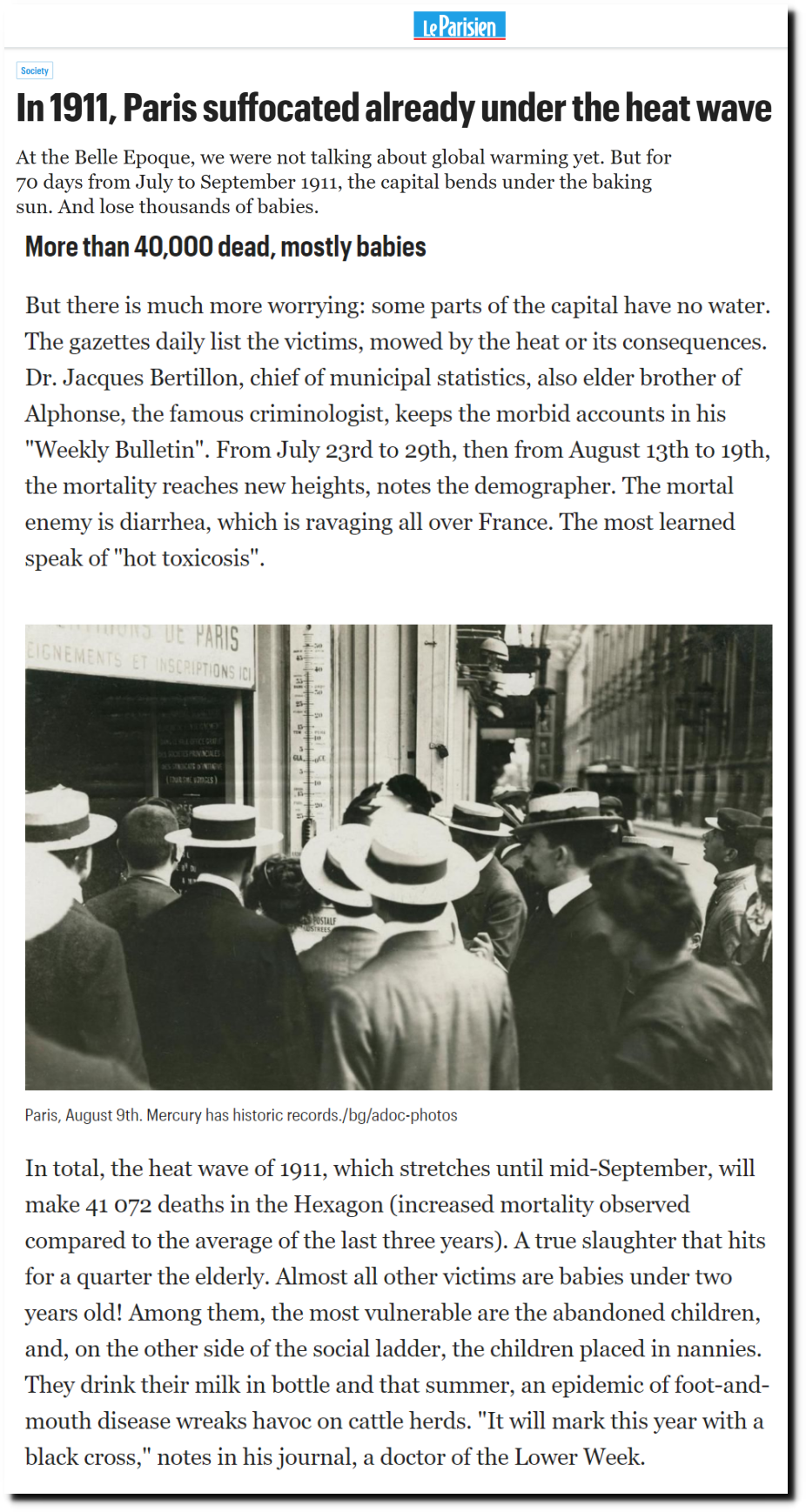 En 1911, Paris suffoquait déjà sous la canicule – Le Parisien
This week in 1901, New York was shut down by the heat.
Later in 1901, the heatwave expanded to Europe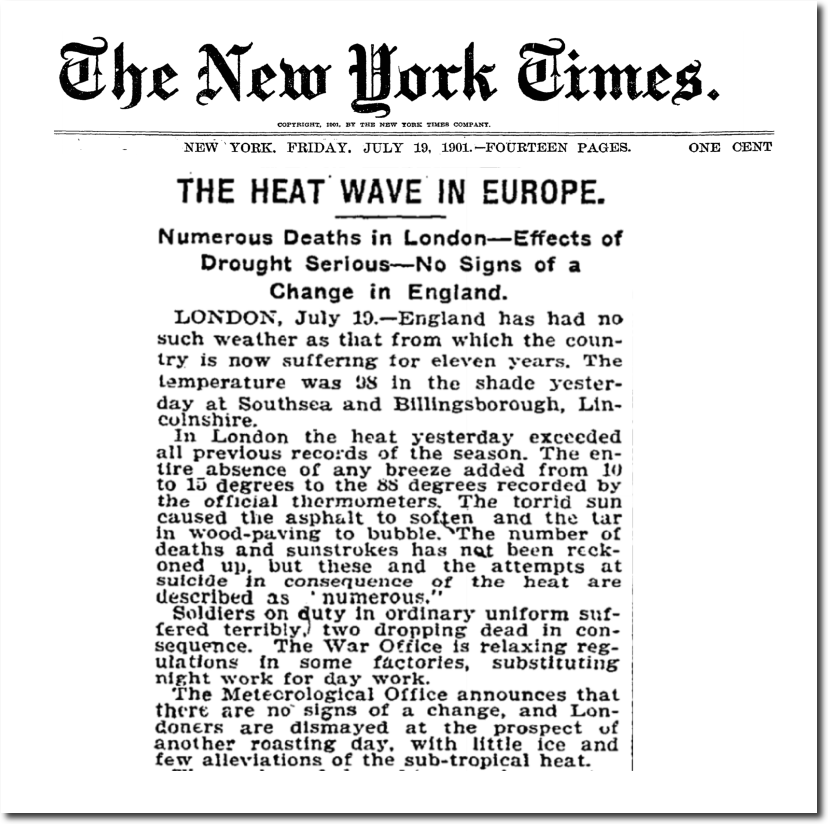 THE HEAT WAVE IN EUROPE.; Numerous Deaths in London — Effects of Drought Serious — No Signs of a Change in England.
And continued into August.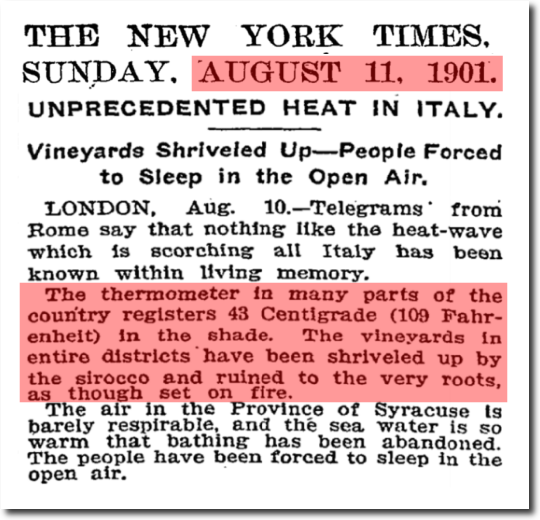 UNPRECEDENTED HEAT IN ITALY.; Vineyards Shriveled Up — People Forced to Sleep in the Open Air.
A ten day heatwave in 1896 killed more than 1,000 people in New York.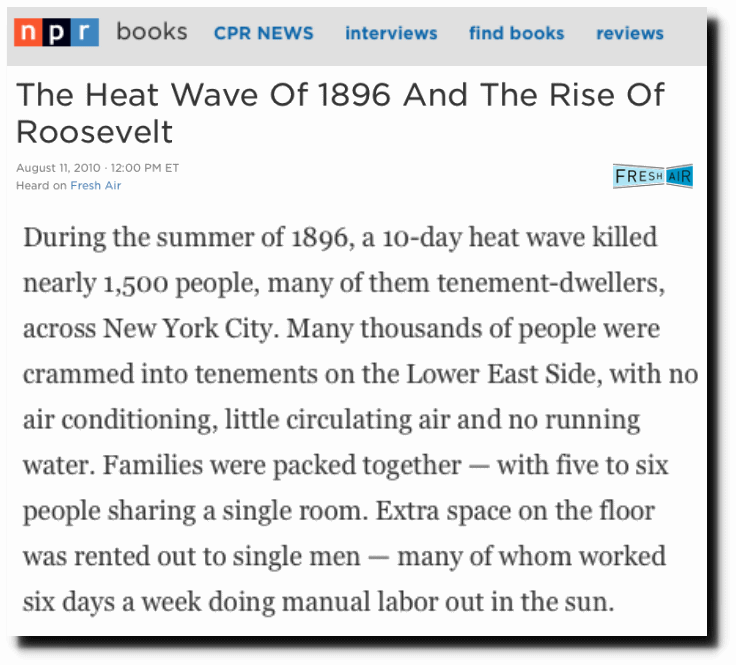 Australia had their worst heatwaves on record during January of 1896.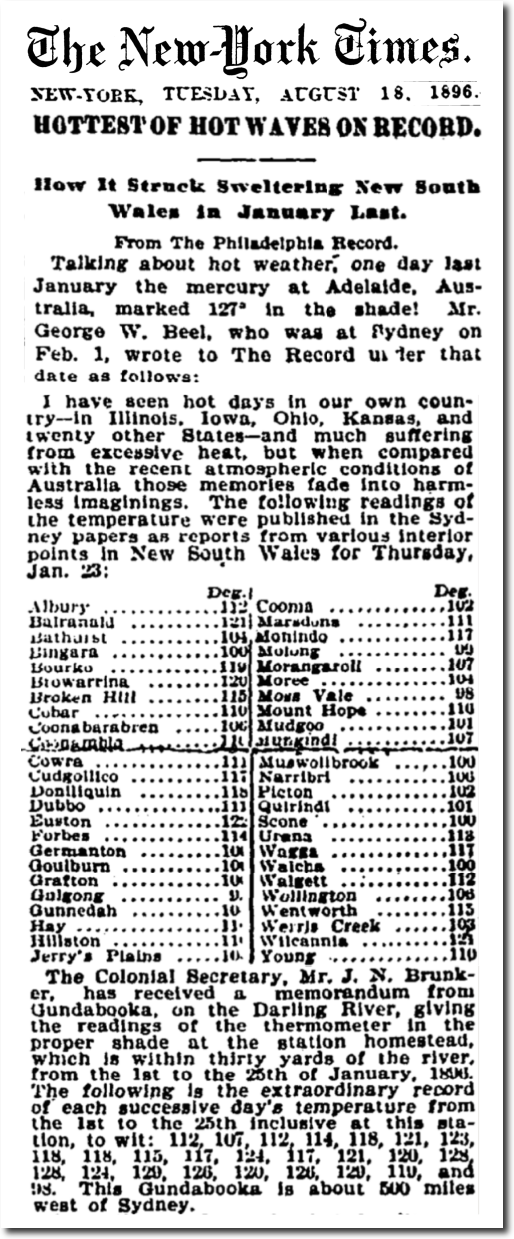 23 Jan 1896 – THE HEAT WAVE. – Trove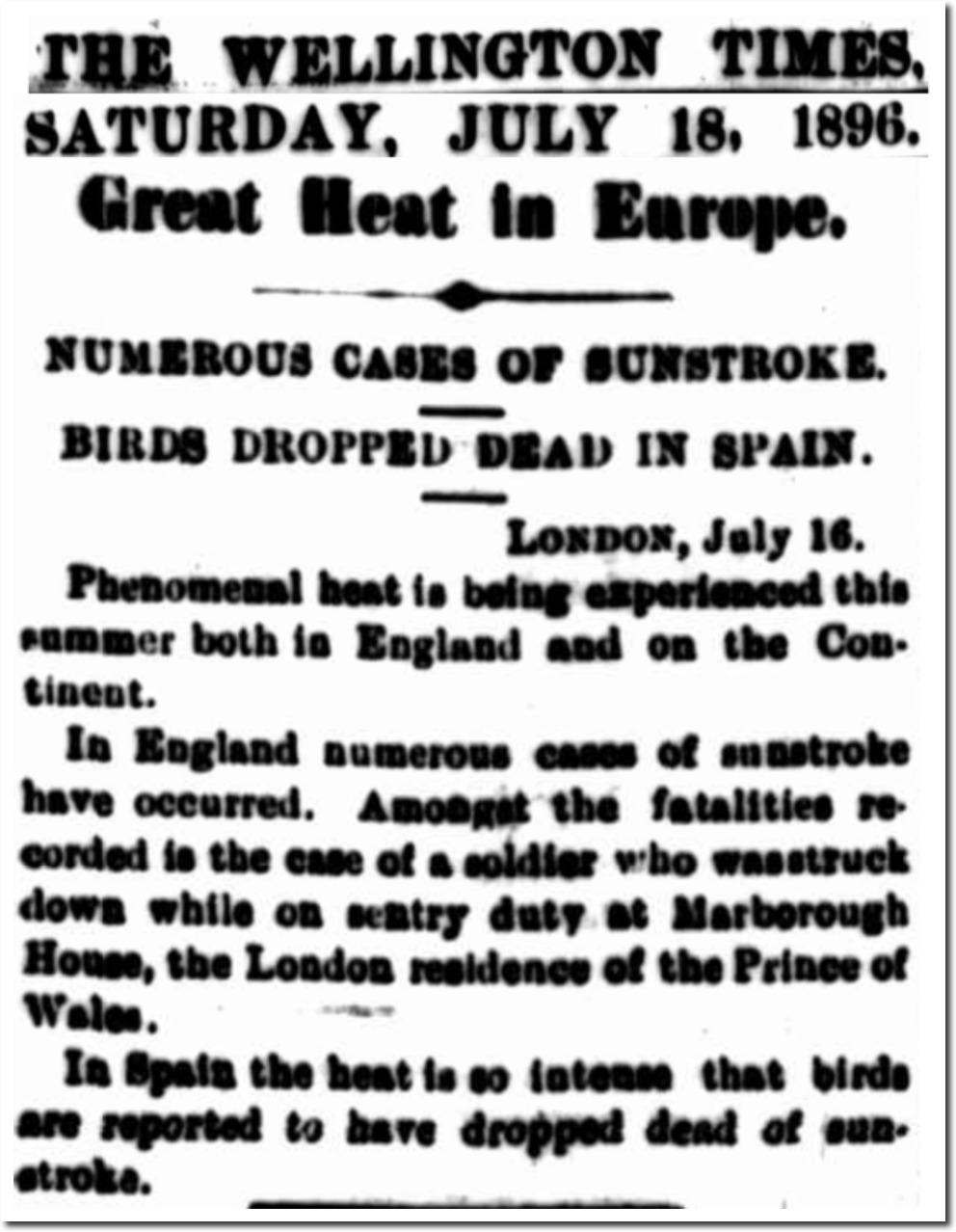 18 Jul 1896 – Great Heat in Europe. – Trove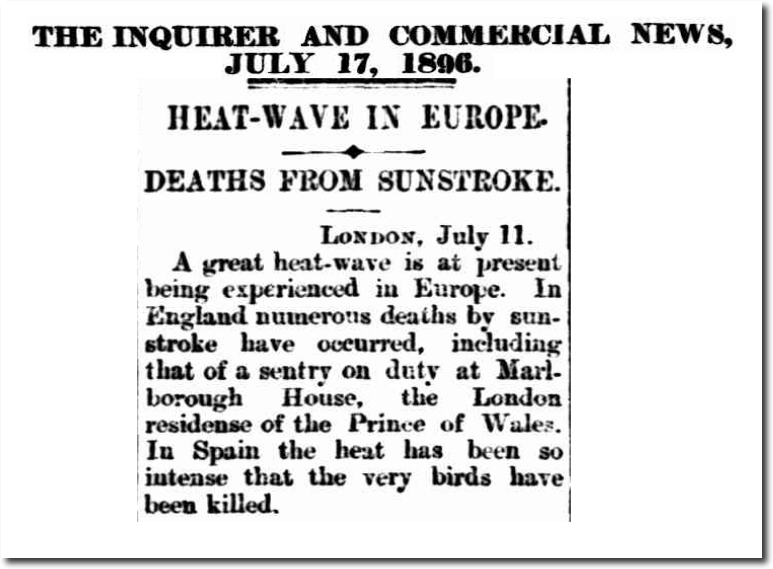 17 Jul 1896 – HEAT-WAVE IN EUROPE.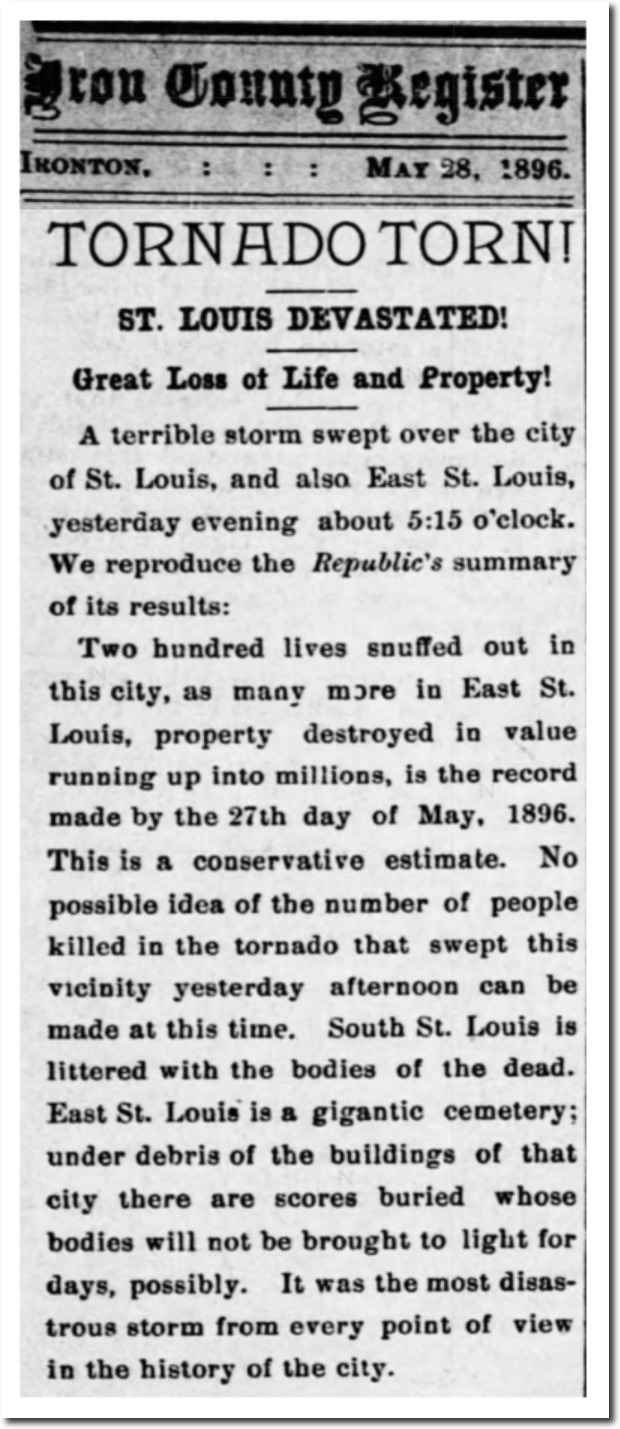 28 May 1896, 4 – Ironton County Register at Newspapers.com
National Geographic reported that Alaska's largest glacier retreated 40 miles by 1896.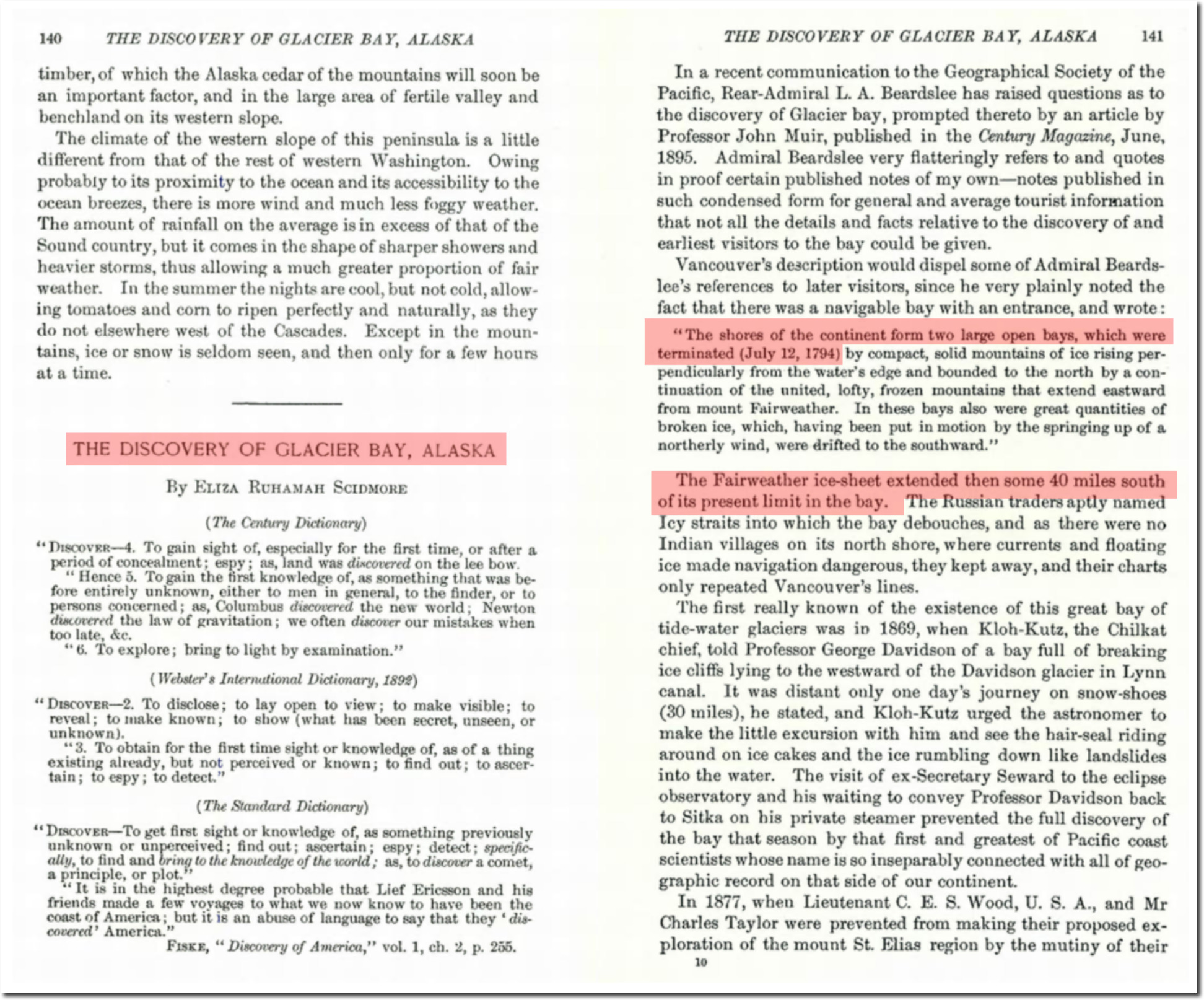 The National Geographic Archive | April 1896 | page 1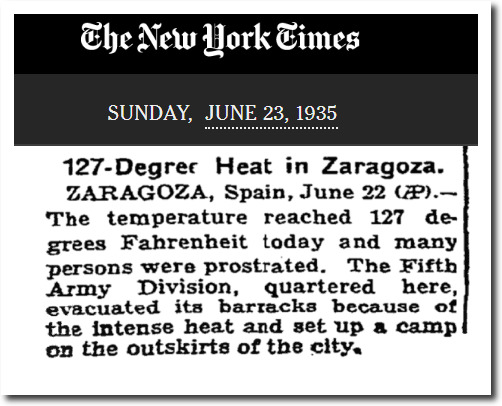 127-Degree Heat in Zaragoza. – The New York Times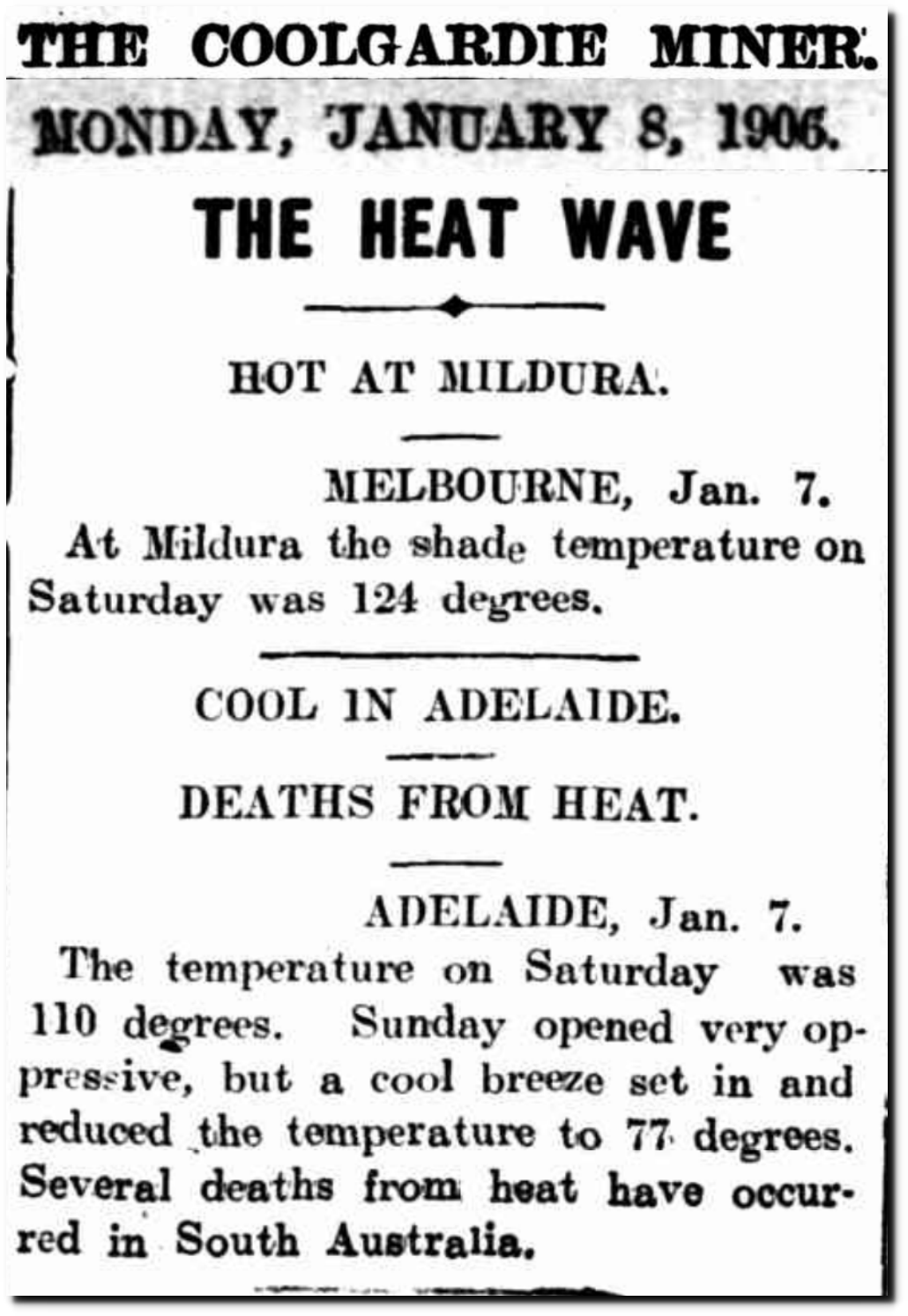 08 Jan 1906 – THE HEAT WAVE – Trove

08 Jan 1906 – EXTENSIVE HEAT WAVE. – Trove

13 Aug 1859, 2 – Pointe Coupee Democrat at Newspapers.com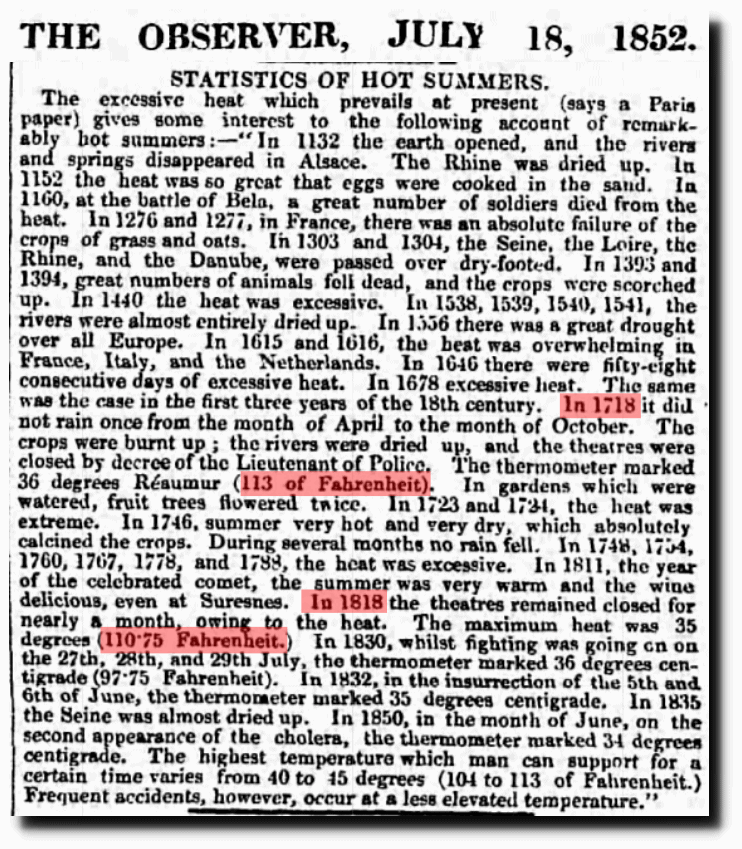 18 Jul 1852, 7 – The Observer at Newspapers.com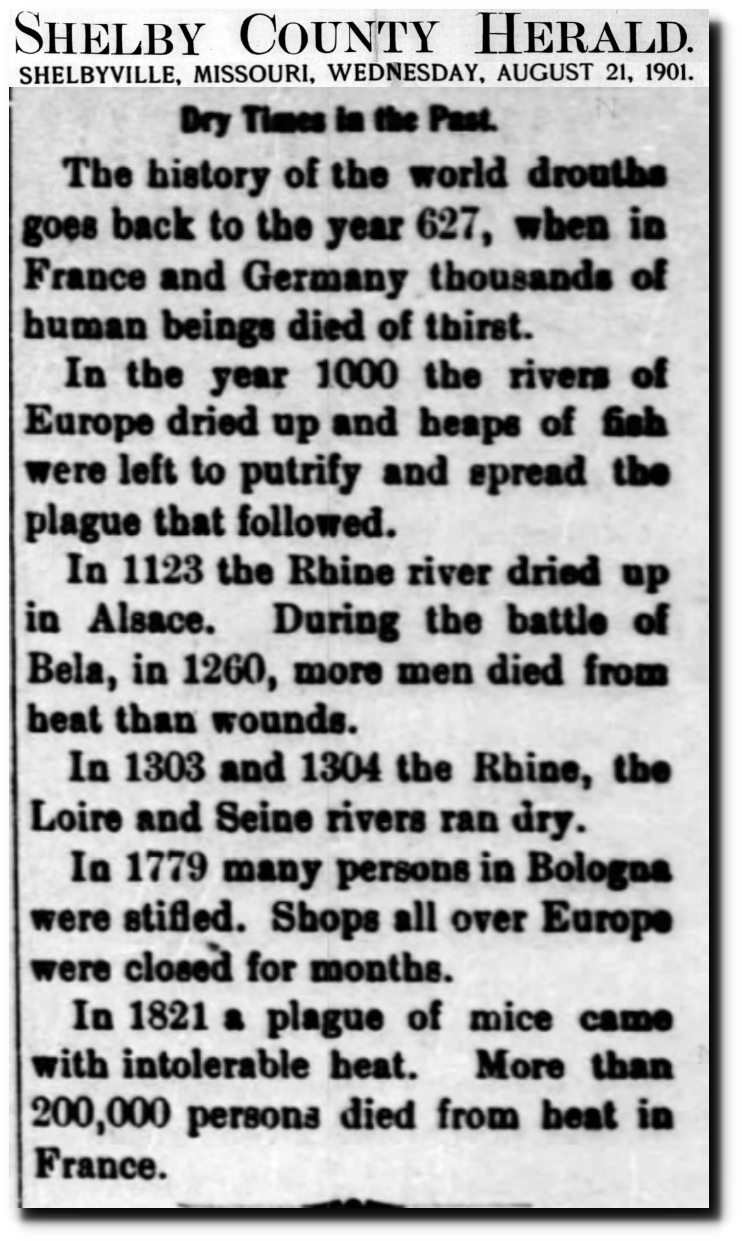 21 Aug 1901, Page 3 – Shelby County Herald at Newspapers.com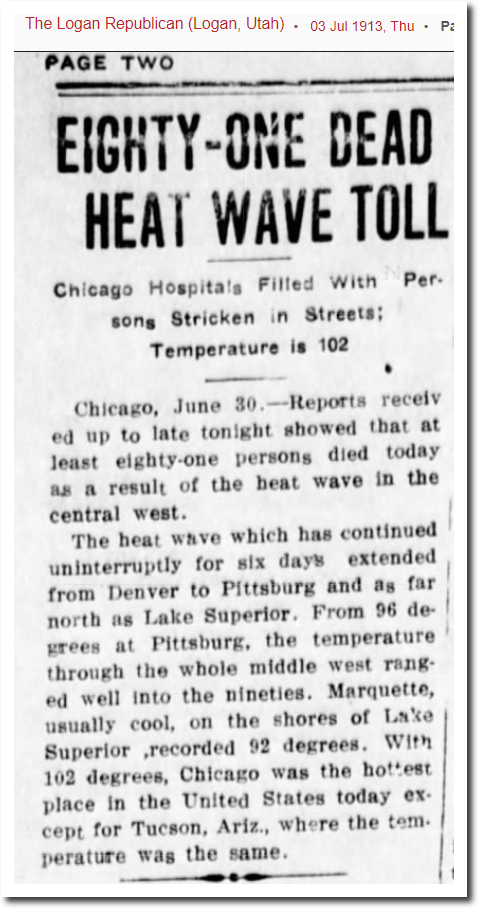 03 Jul 1913, Page 2 – The Logan Republican at Newspapers.com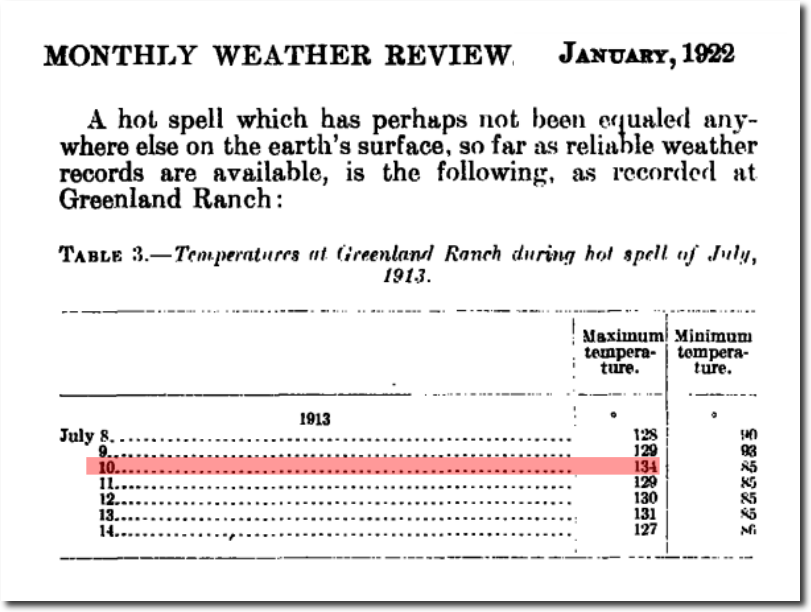 17 Jan 1857 – BLACK THURSDAY. – Trove
The reality is that heatwaves are declining in the US, and deaths are way down due to fossil fuels.
Temperature Changes in the United States – Climate Science Special Report
The claim from the BBC is based on misinformation, appeals to authority and speculation based on superstition. It is not journalism, it isn't science and it is very dangerous.