Experts say the world is burning due to climate change, the US is experiencing the worst heatwave in a thousand years, and we have to do something about it.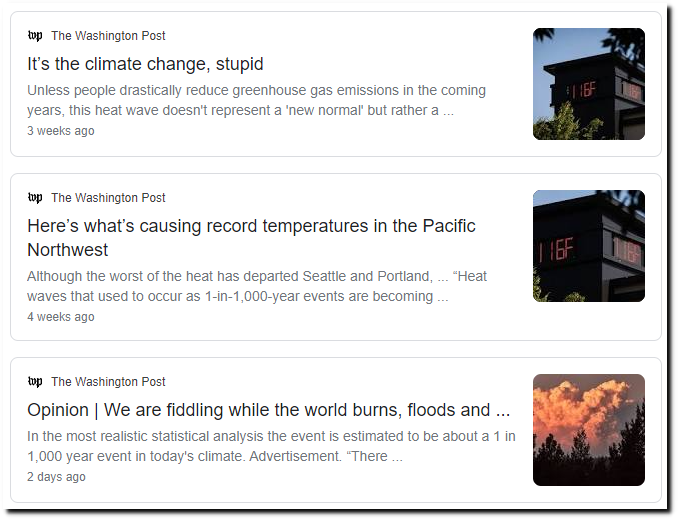 The percent of the US to reach 90F so far this summer is fifth lowest on record.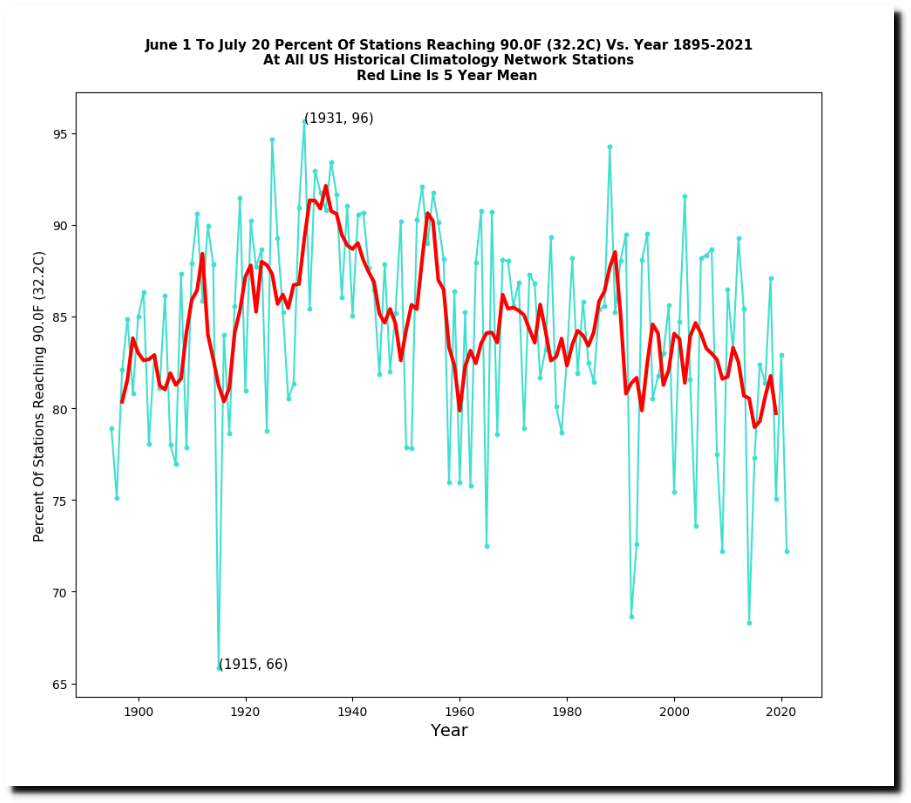 The percent of days above 90F is below the US average of 28.
Burn acreage so far this year is below average.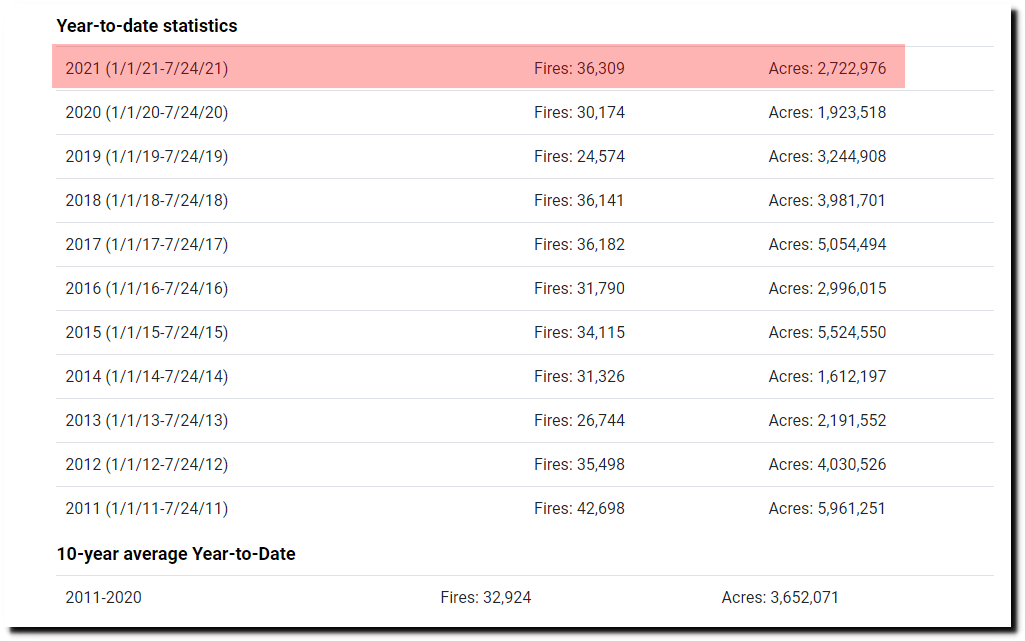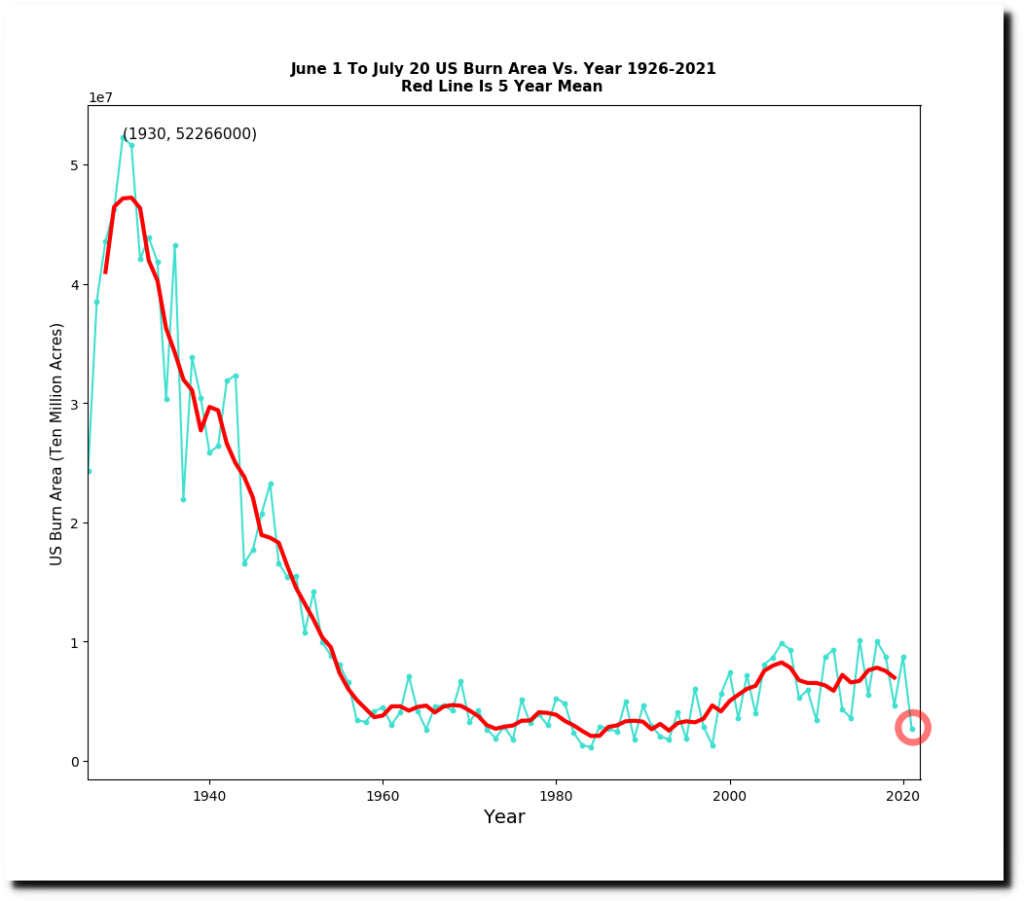 National Fire News | National Interagency Fire Center
Global temperature is 0.2C above the 1979-2000 average.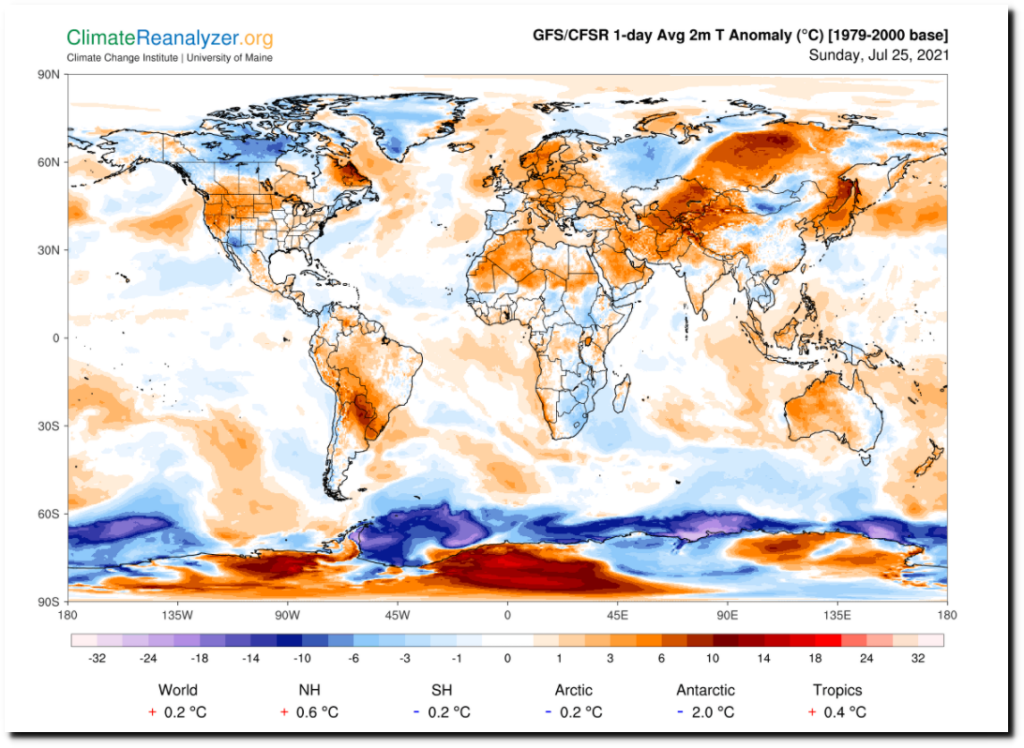 No states set their record maximum temperature this year.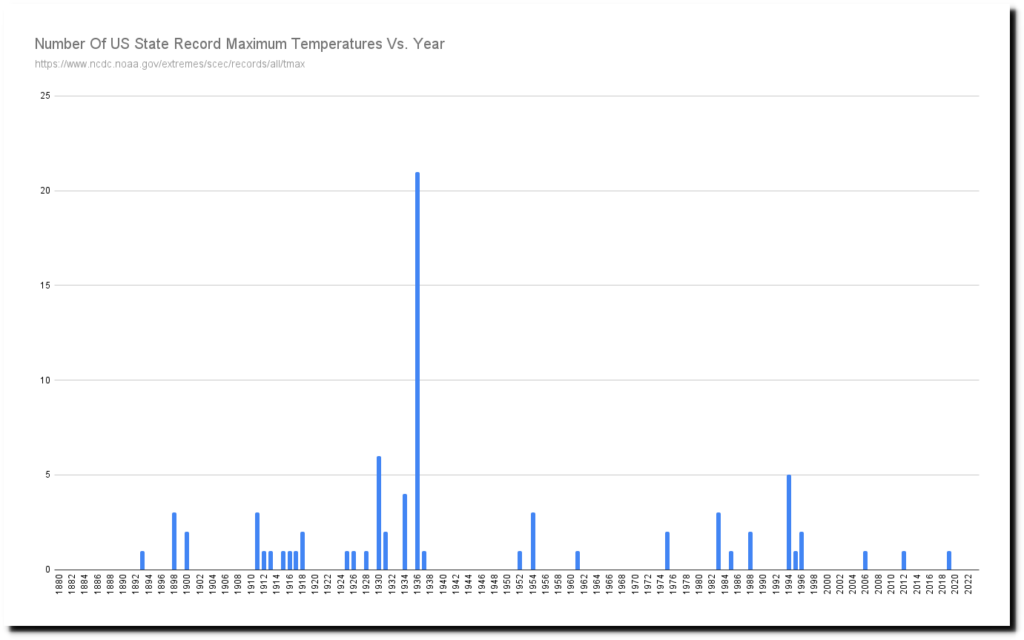 State Climate Extremes Committee (SCEC) | Extremes | National Centers for Environmental Information (NCEI)
Ninety years ago, the worst floods in history were occurring in China.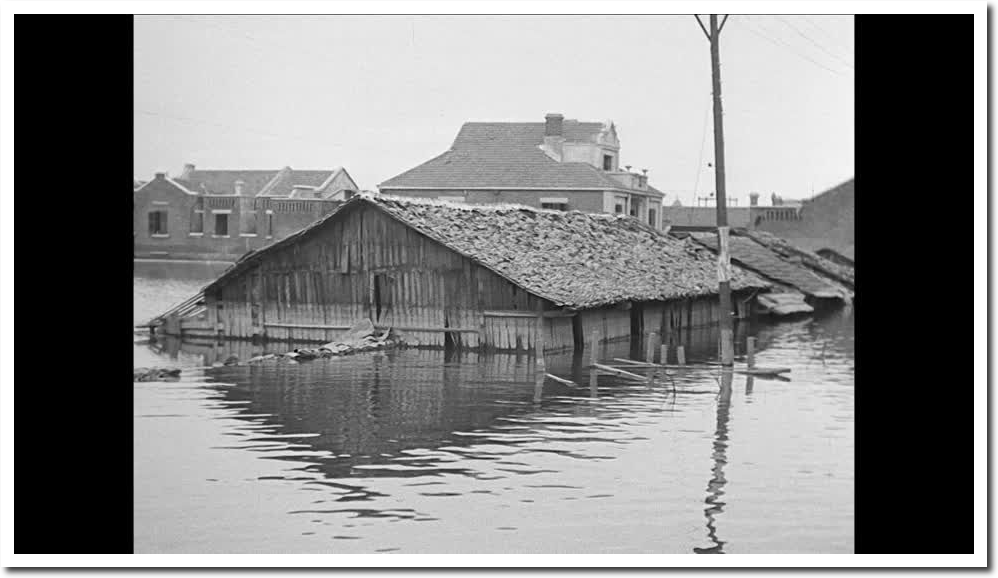 21 Aug 1931 – 30 MILLIONS HUNGRY – Trove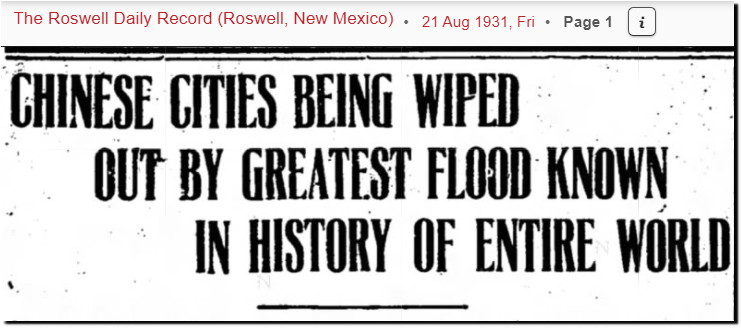 21 Aug 1931, Page 1 – The Roswell Daily Record at Newspapers.com