Bill Gates wants to exploit Greenland's rare earth minerals.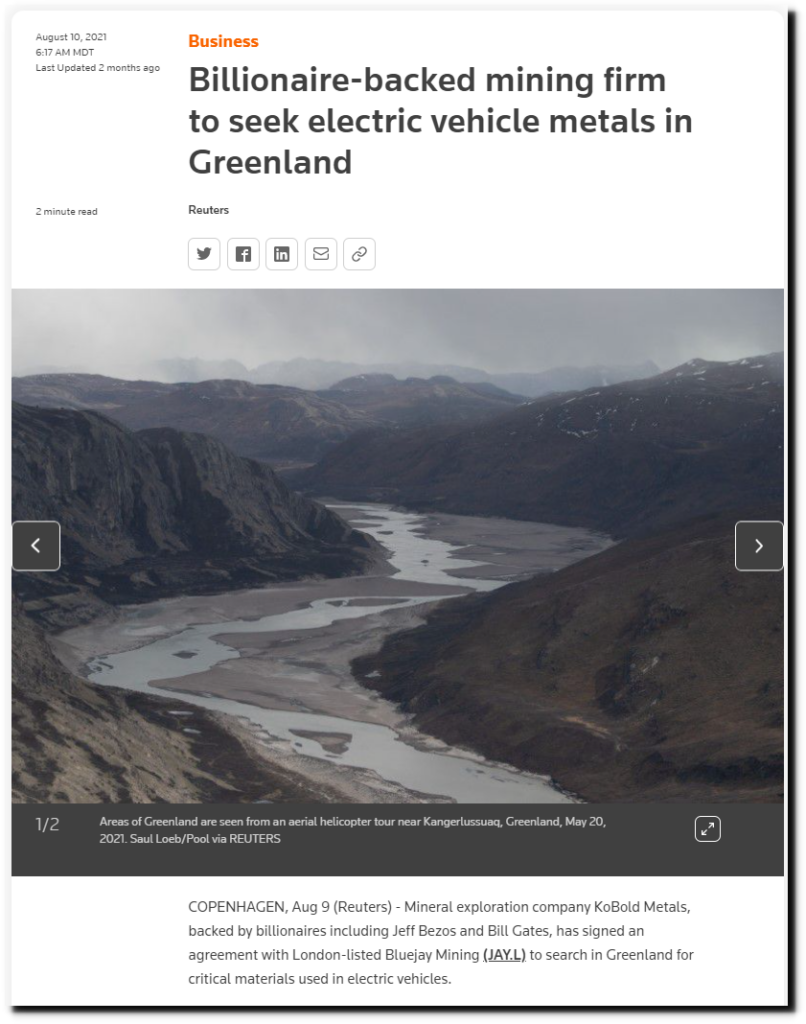 Billionaire-backed mining firm to seek electric vehicle metals in Greenland | Reuters
The New York Times is saying they have to do it to save the world from global warming.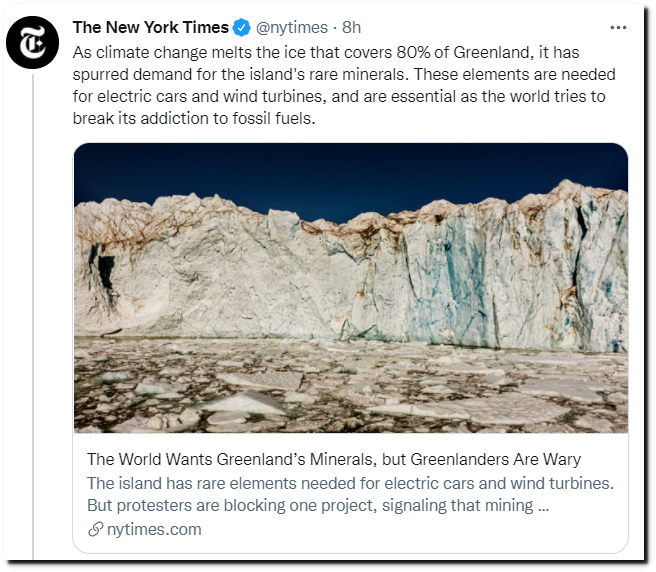 Greenland's surface has gained about two trillion tons of ice over the past five years, which is about 500 billion tons above normal.