The Scotsman says sea level is rising faster and faster, and wants the world to act.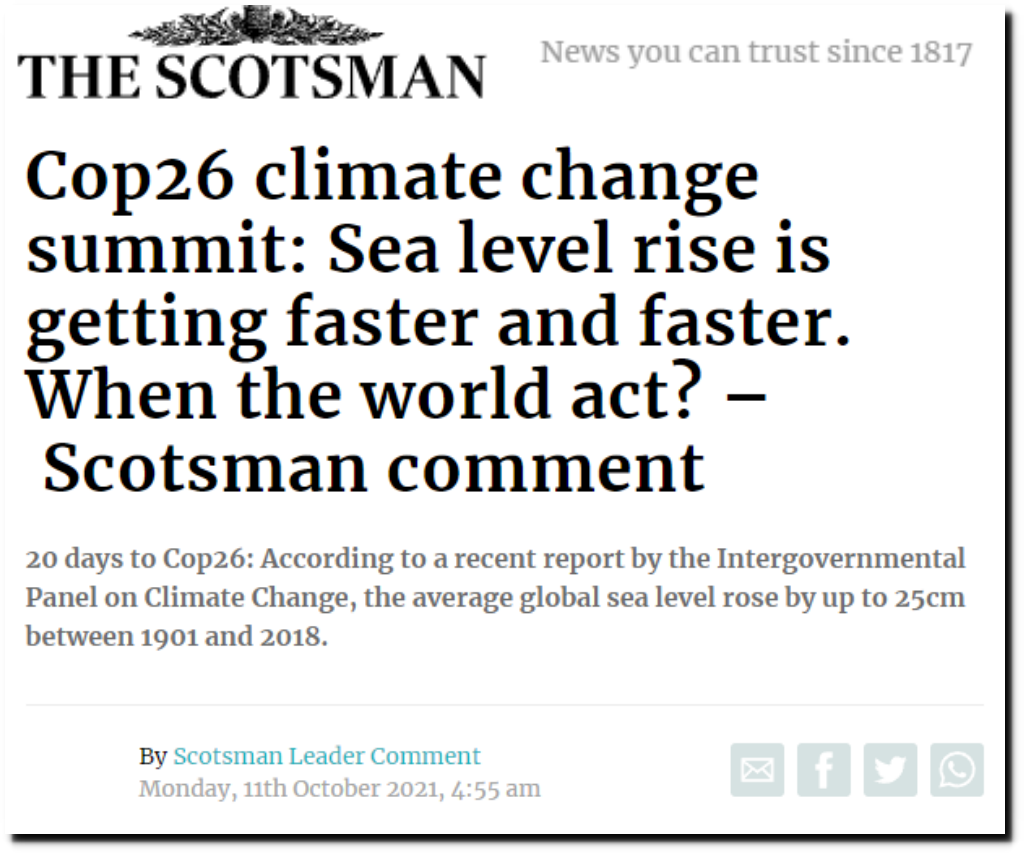 Cop26 climate change summit: Sea level rise is getting faster and faster. When the world act? – Scotsman comment | The Scotsman
Sea level in Scotland is nearly identical to 150 years ago.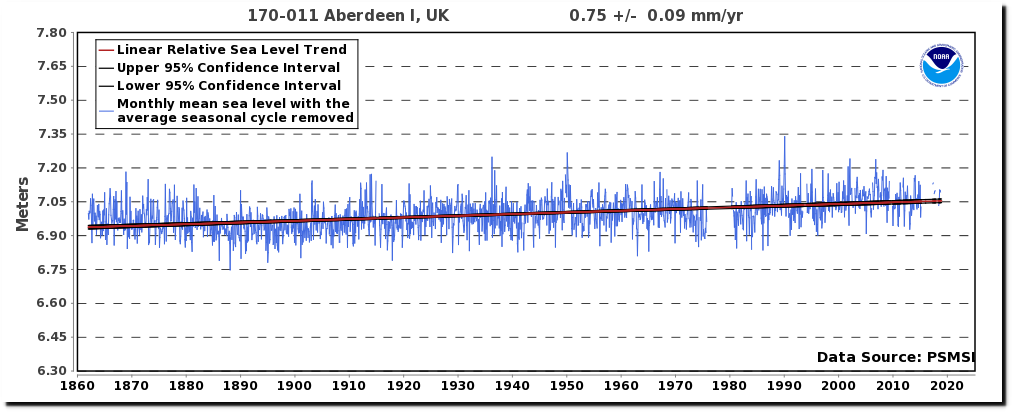 Sea Level Trends – NOAA Tides & Currents
One thousand years ago, King Knut took his subjects to the sea to show them government doesn't control sea level. Unfortunately the intellect of the human race has digressed since then.