Climate experts predicted most beaches would be gone by 2020. That didn't happen, so in 2020 the beaches were granted an 80 year reprieve.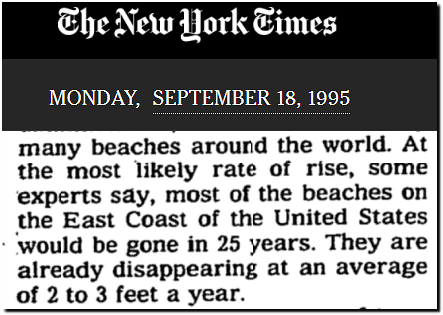 Scientists Say Earth's Warming Could Set Off Wide Disruptions – The New York Times
NBC News says Bondi Beach in Sydney is doomed.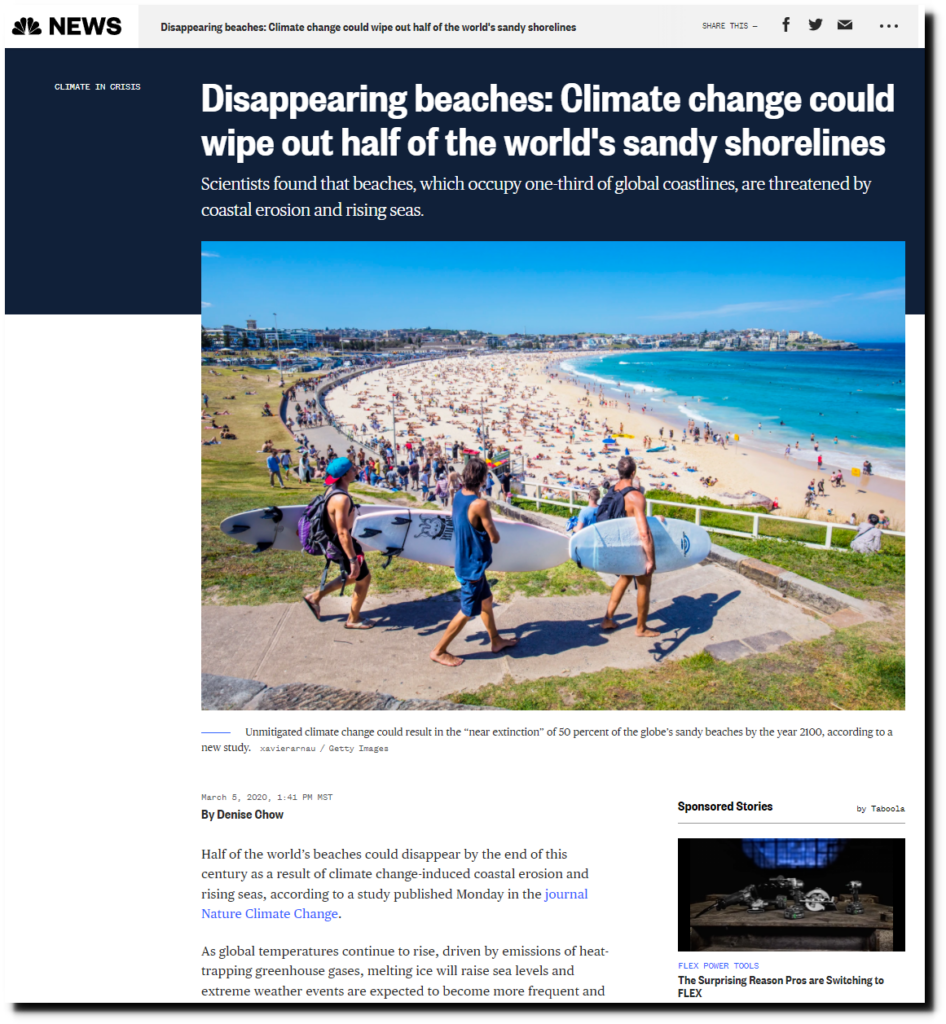 Disappearing beaches: Climate change could wipe out half of the world's sandy shorelines
The beach was invaded by aliens in 2019.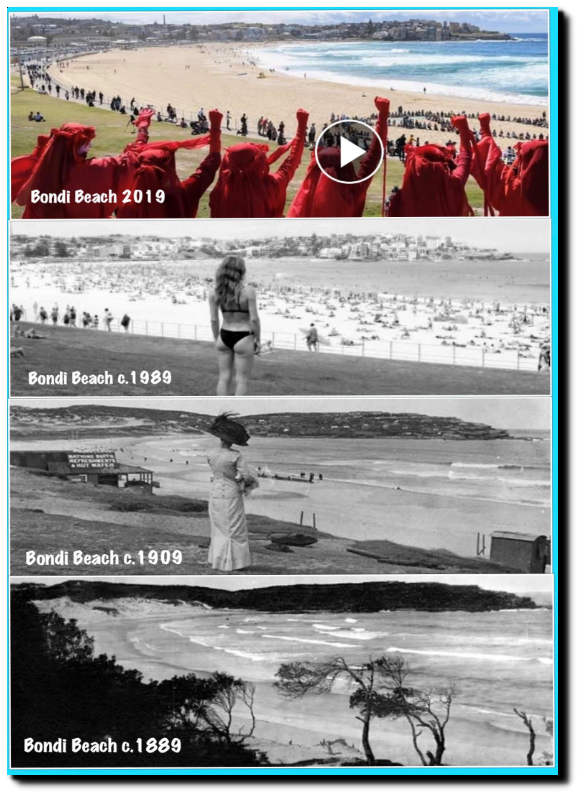 And to be fair, the Australian government has done their best to make Bondi Beach disappear.