Berkeley experts say there are too many coyotes in town due to fires caused by climate change.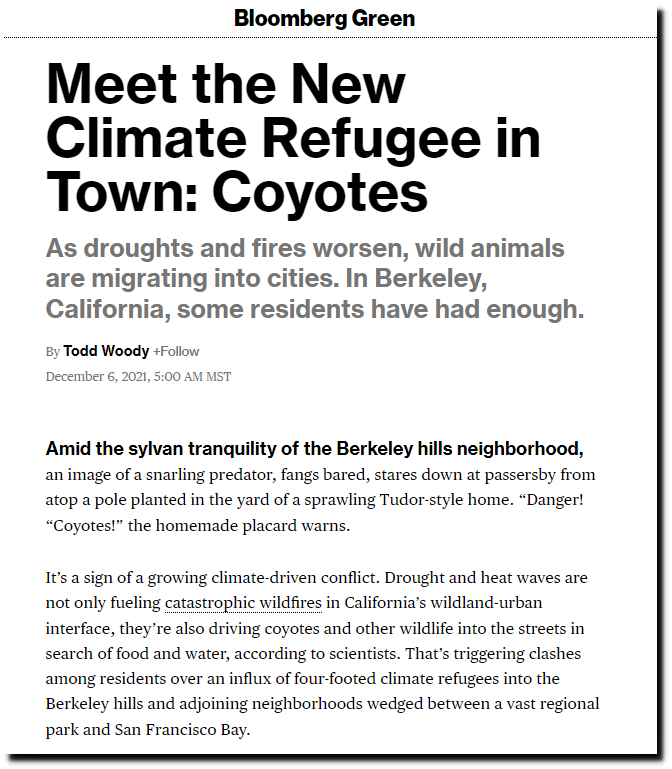 Effects of Climate Change: How Global Warming Forces Wildlife into Cities – Bloomberg
Sixty years ago, Berkeley experts said there were too few coyotes in town because of hunting, trapping and poisons.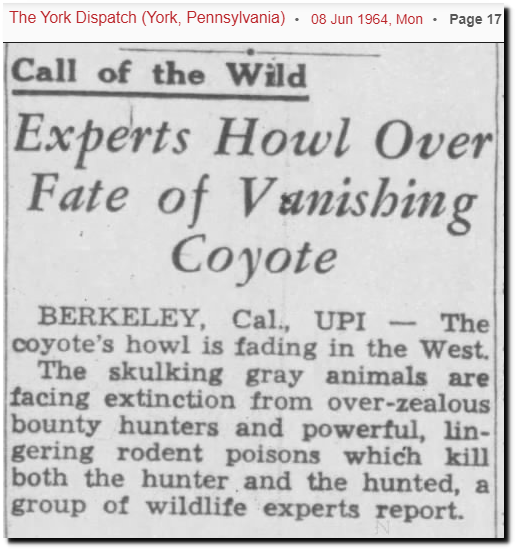 08 Jun 1964, 17 – The York Dispatch at Newspapers.com
On this date in 1943, there were catastrophic fires in Berkeley – apparently not caused by climate change.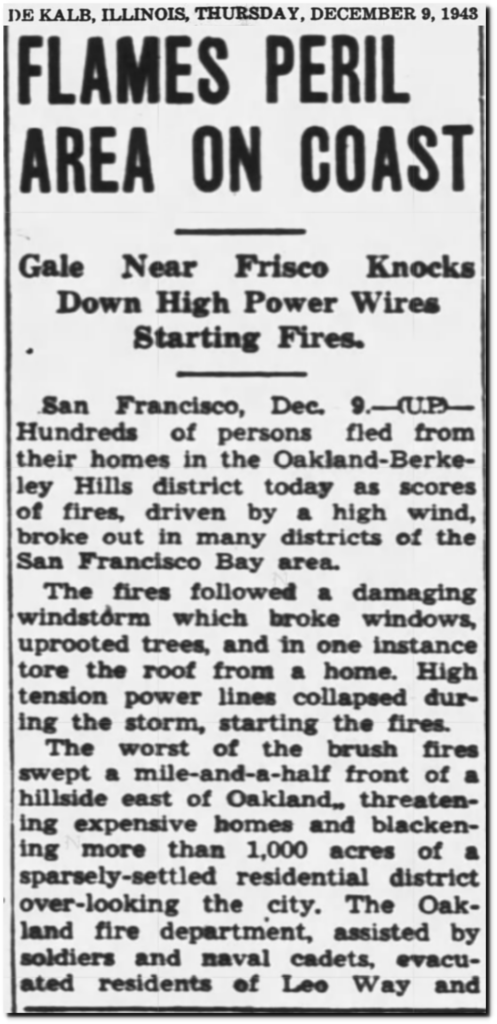 09 Dec 1943, Page 1 – The Daily Chronicle at Newspapers.com
h/t Don Penim
And today the New York Times reports there are too many bison in Yellowstone.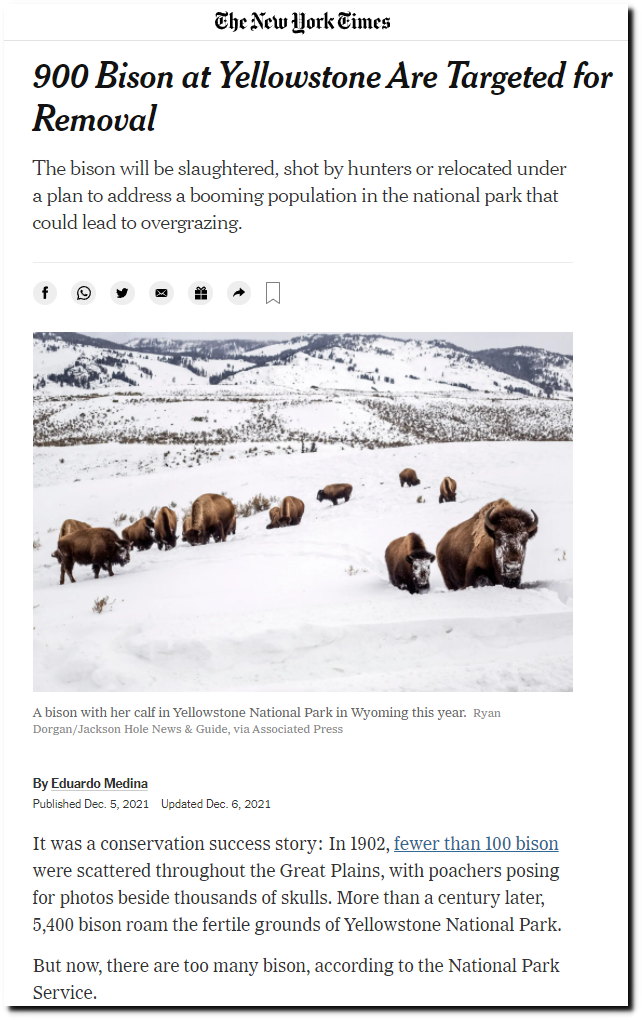 900 Bison at Yellowstone Are Targeted for Removal – The New York Times
The extinction rebellion is difficult to keep up with.