The Washington Post says theF3 tornado over the weekend in Kentucky was caused by global warming.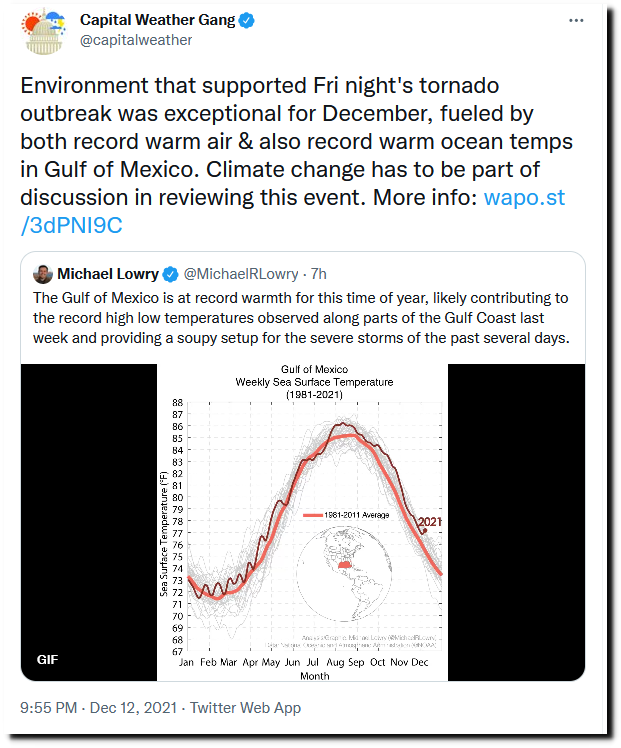 The US has been hit by six F5 winter tornadoes since 1950, the last ones occurring  fifty years ago.
1953-12-05	MS
1957-12-18	IL
1971-02-21	LA
1971-02-21	LA
1971-02-21	MS
1971-02-21	MS
The number of F3-F5 winter tornadoes has been declining in the US for 70 years.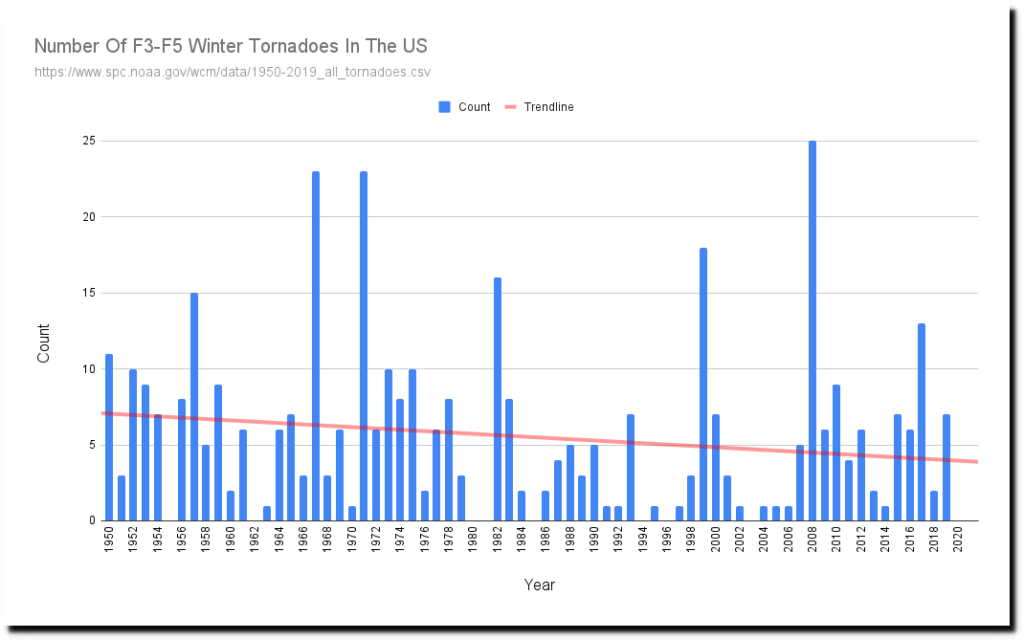 1950-2019_all_tornadoes.csv (7.1 mb)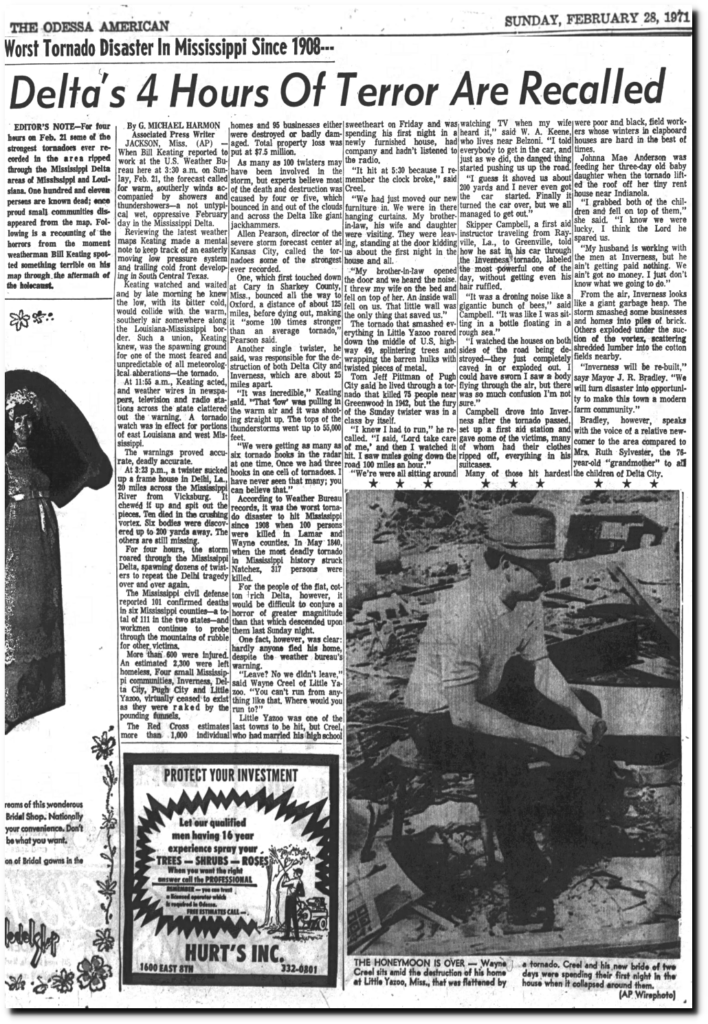 28 Feb 1971, 40 – The Odessa American at Newspapers.com
Illinois was hit by an F5 tornado on December 18, 1957.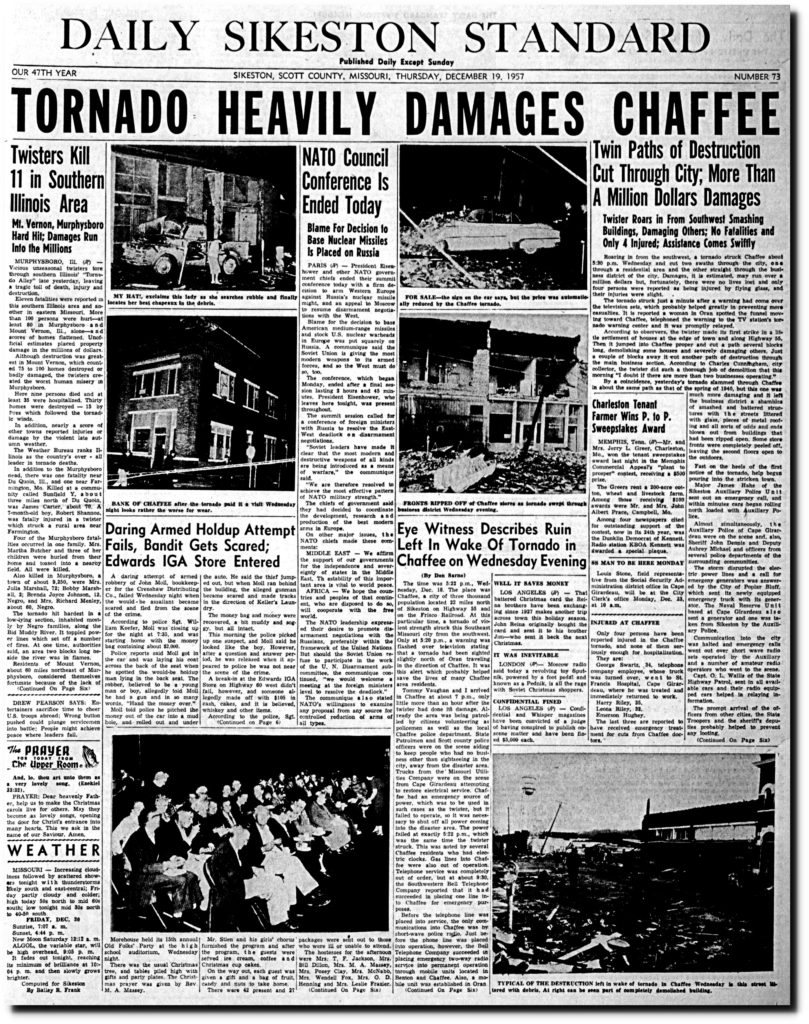 19 Dec 1957, Page 1 – The Daily Standard at Newspapers.com
The day before the tornado the National Weather Service wrote about an F3 tornado which hit Kentucky in 1952,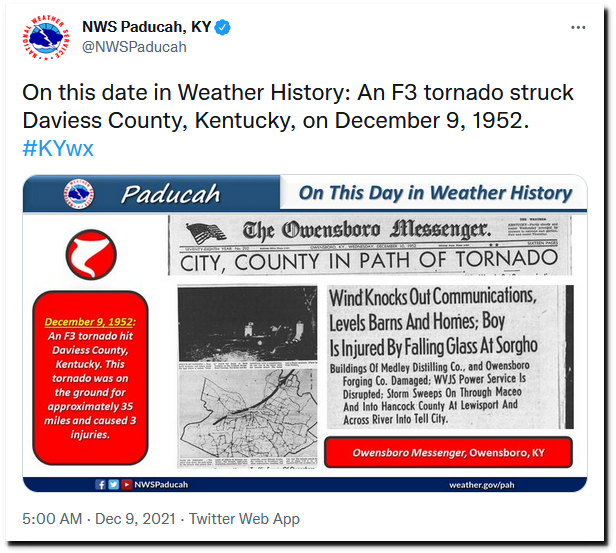 On New Years Eve 1951, Barbourville, Kentucky was 79 degrees.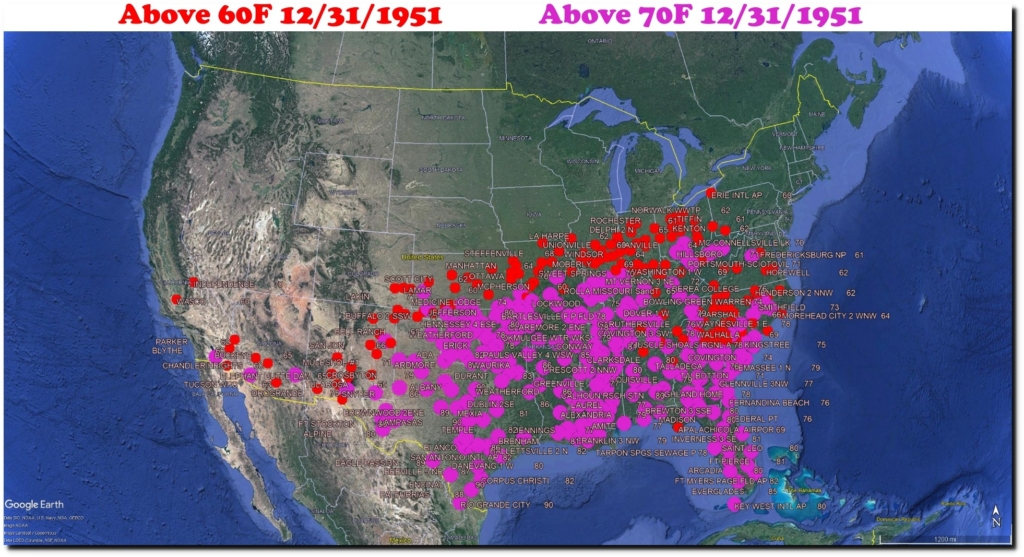 Bad weather caused the catastrophic loss of two military planes.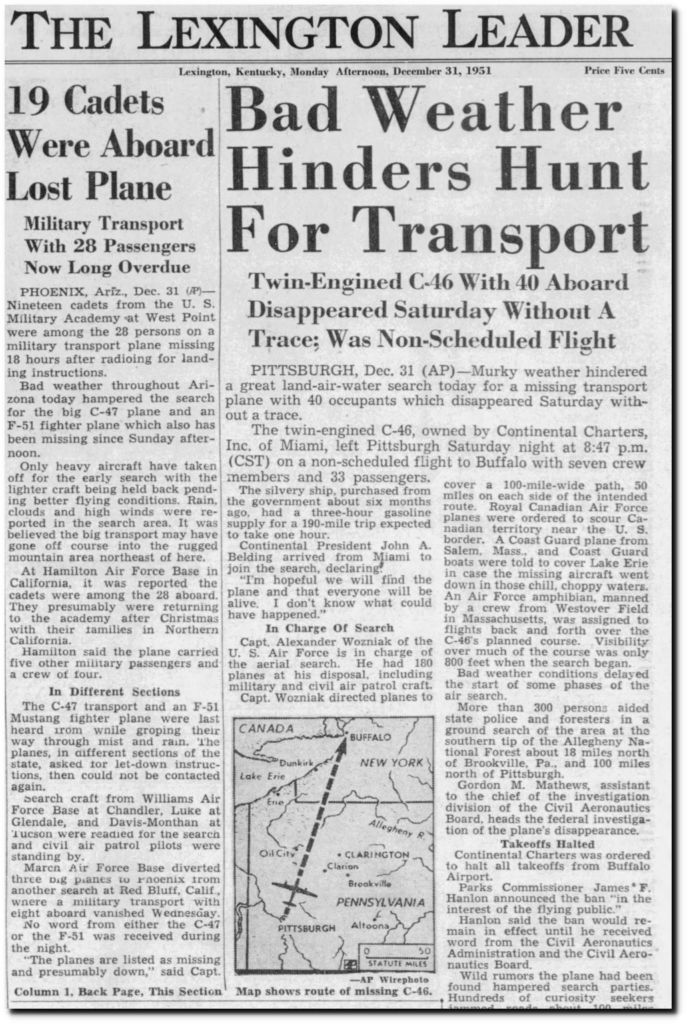 31 Dec 1951, 1 – The Lexington Herald at Newspapers.com