Bill Gates has made $35 billion off the plandemic.
Updates: Billionaire Wealth, U.S. Job Losses and Pandemic Profiteers – Inequality.org
He gave NPR $25 million.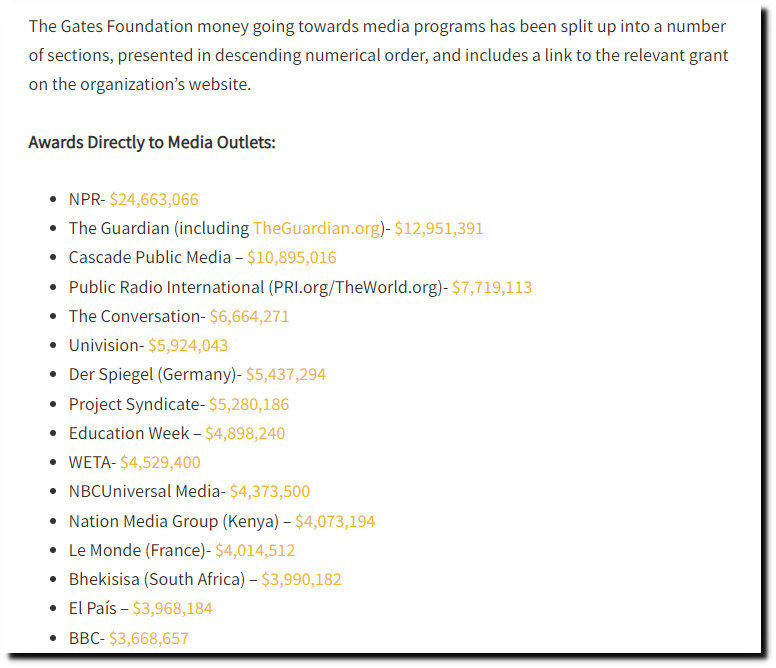 Revealed: Documents Show Bill Gates Has Given $319 Million to Media Outlets
NPR is working to create fear, hatred and prejudice against those who don't take Bill Gate's injection.
As COVID patients pack Colorado hospitals, anger grows against the unvaccinated : NPR
Meanwhile, across the border in Wyoming we are the least vaccinated state and COVID-19 has nearly disappeared.
A sixth of Americans have now received their COVID booster: Maine, Vermont with biggest uptake | Daily Mail Online