In 2001, Ohio State researcher Lonnie Thompson said ice cores in the Himalayas reported that the last 50 years were the warmest in the past 1,000 years, and said their were catastrophic droughts in the past when temperatures were lower.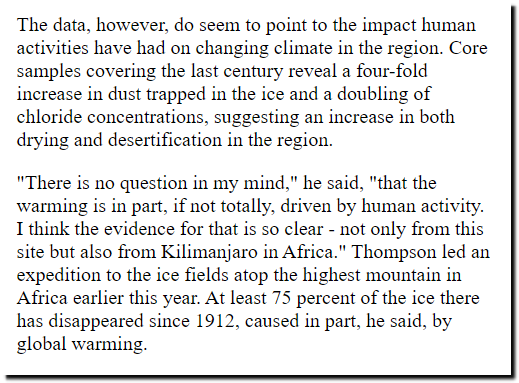 Himalyan Ice Cores Reveal Climate Warming, Catastrophic Drought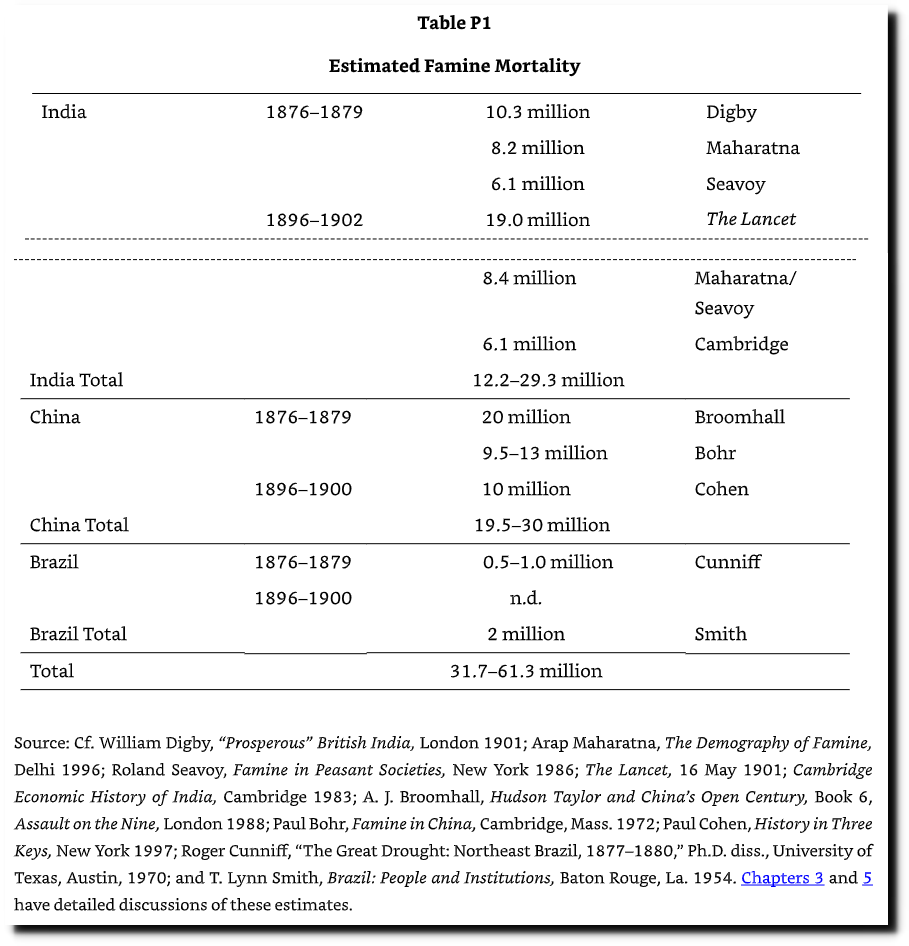 Late Victorian Holocausts: El Niño Famines and the Making of the Third World , Davis, Mike – Amazon.com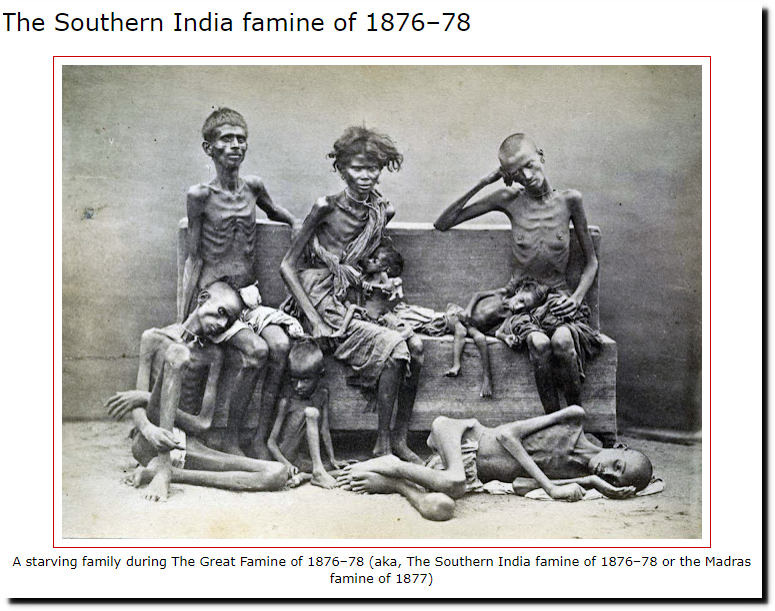 SNAFU!: The Southern India famine of 1876–78
It has been clear since the 1980s that the 1877-78 El Niño was intense. "Now we have a lot more data," says Singh. "This event was the strongest El Niño that has occurred since the 1850s." Sea surface temperatures remained high for 16 months. That makes it bigger than the huge El Niños of 1997-98 and 2015-16. A nexus of impacts But that's not all. In 1877 a second climate cycle, the Indian Ocean Dipole, was active – meaning the western Indian Ocean was warmer than the east. This typically weakens India's monsoons. "It was the strongest Indian Ocean Dipole on record," says Singh. The Atlantic Ocean was also unusually warm from 1877 to 1879. "Following the El Niño, it peaked to the most extreme temperatures on record," says Singh.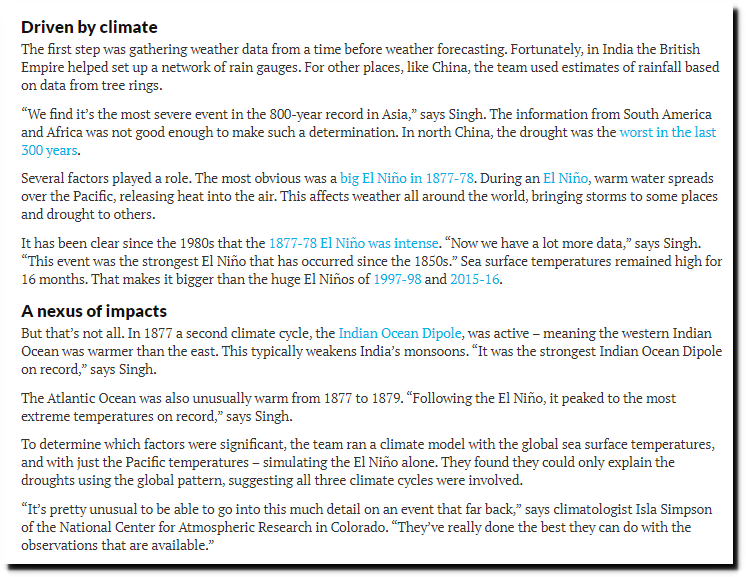 A freak 1870s climate event caused drought across three continents | New Scientist
This came at the peak of the Atlantic Multidecadal Oscillation.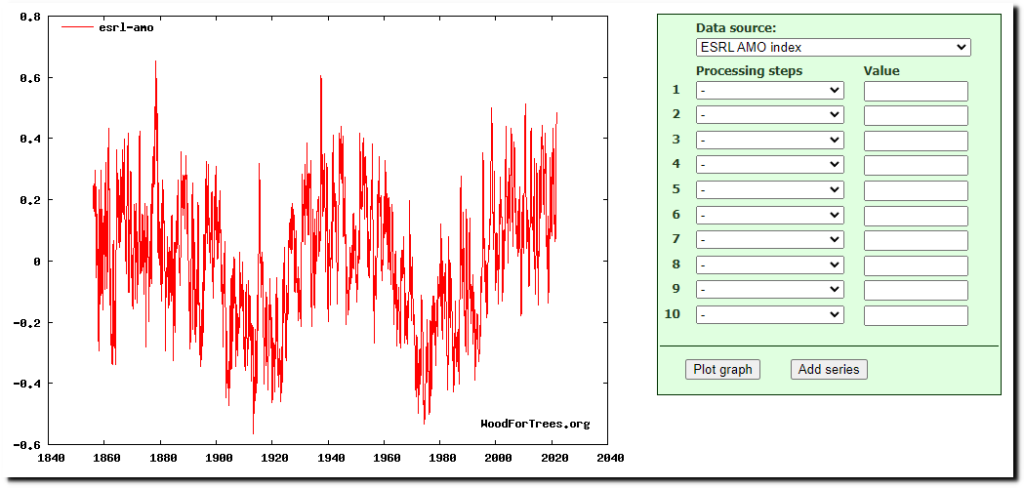 Wood for Trees: Interactive Graphs
New South Wales' all-time record temperature of 127F occurred on January 17, 1877.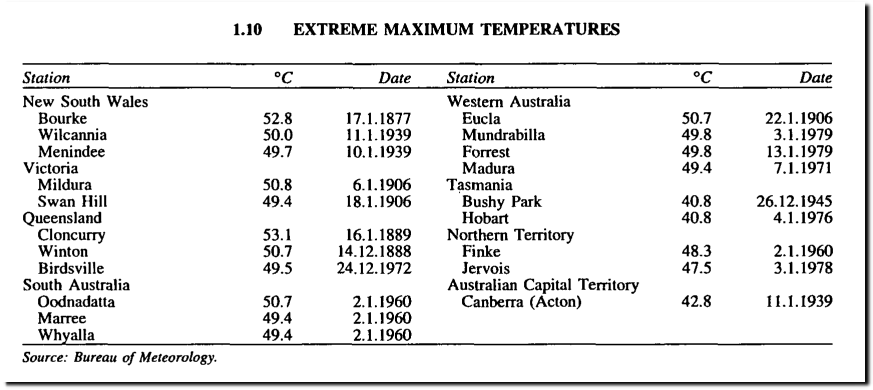 There was no winter in Minnesota that year.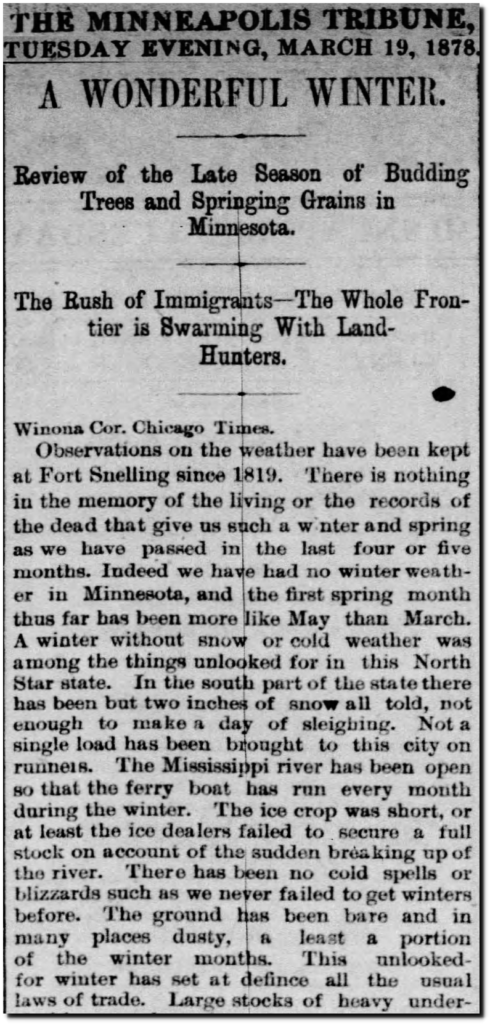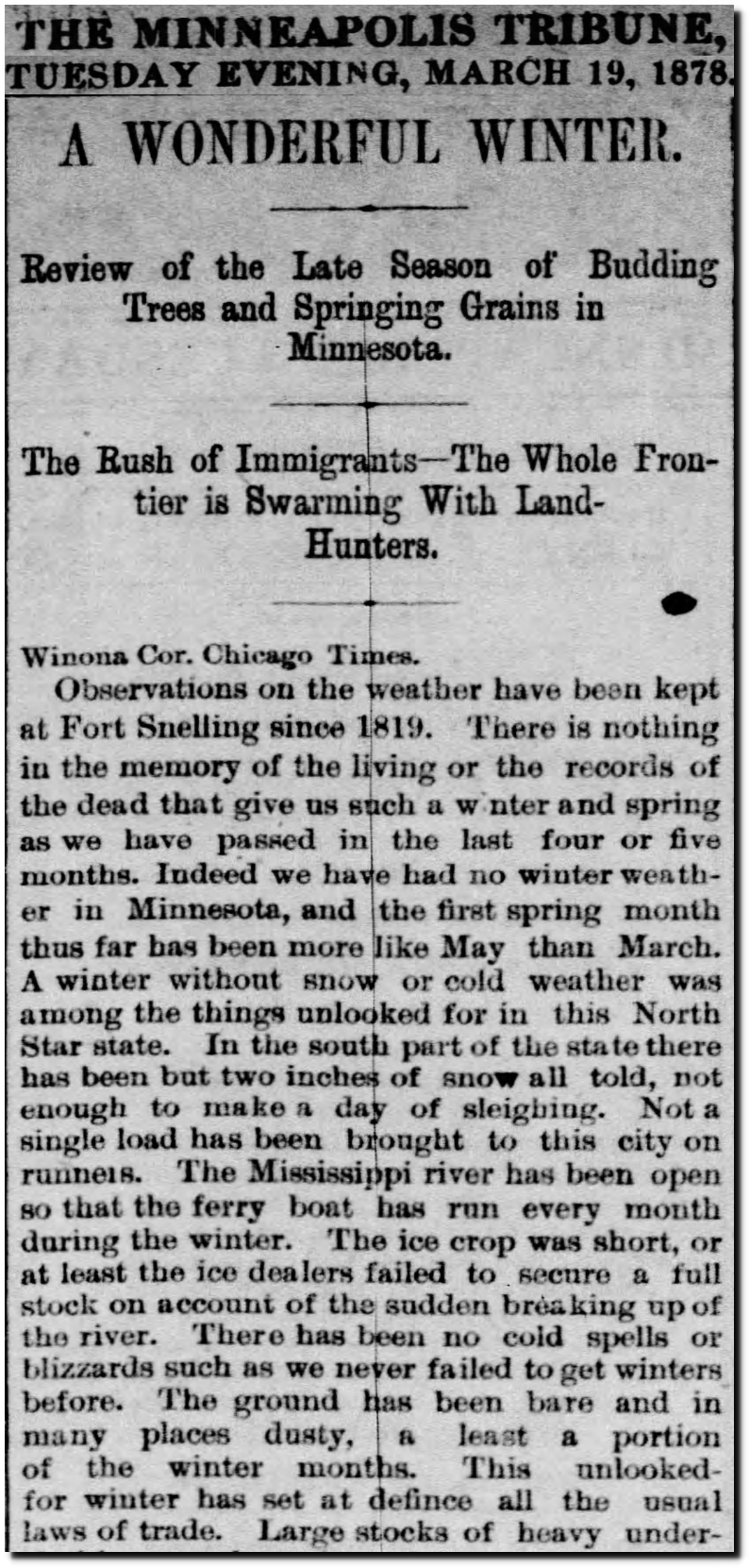 19 Mar 1878, Page 2 – Star Tribune at Newspapers.com
In 1974, NOAA said global cooling was reducing the reliability of monsoons in India.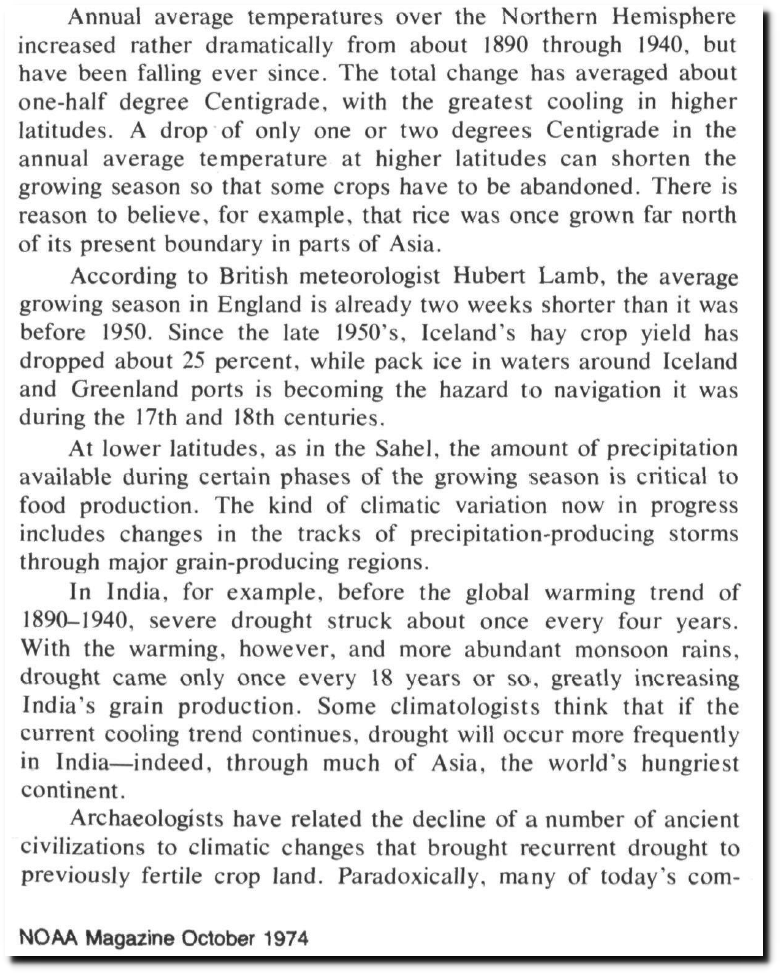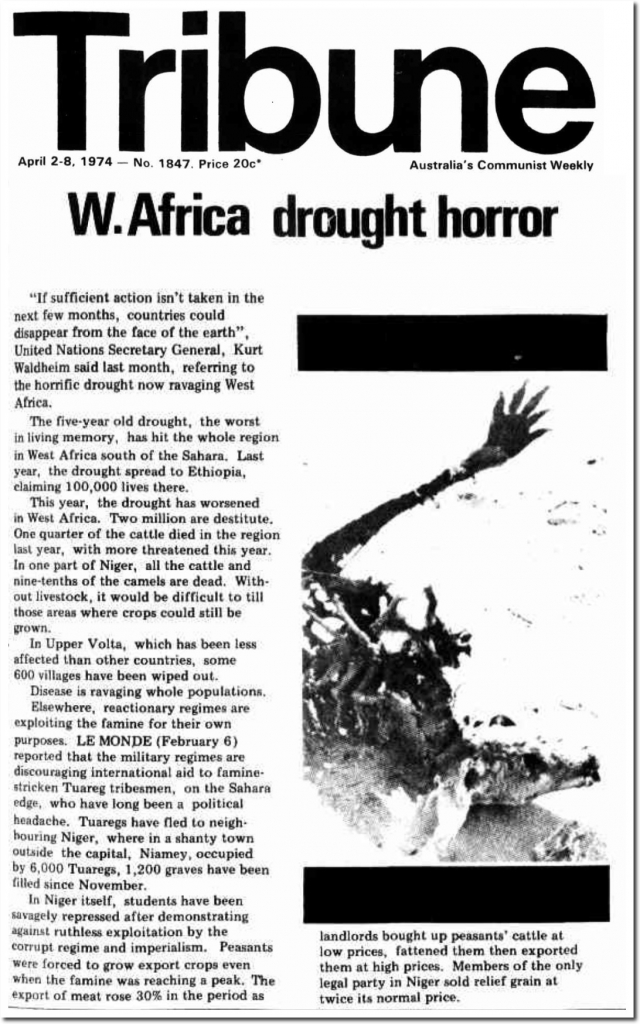 02 Apr 1974 – W.Africa drought horror – Trove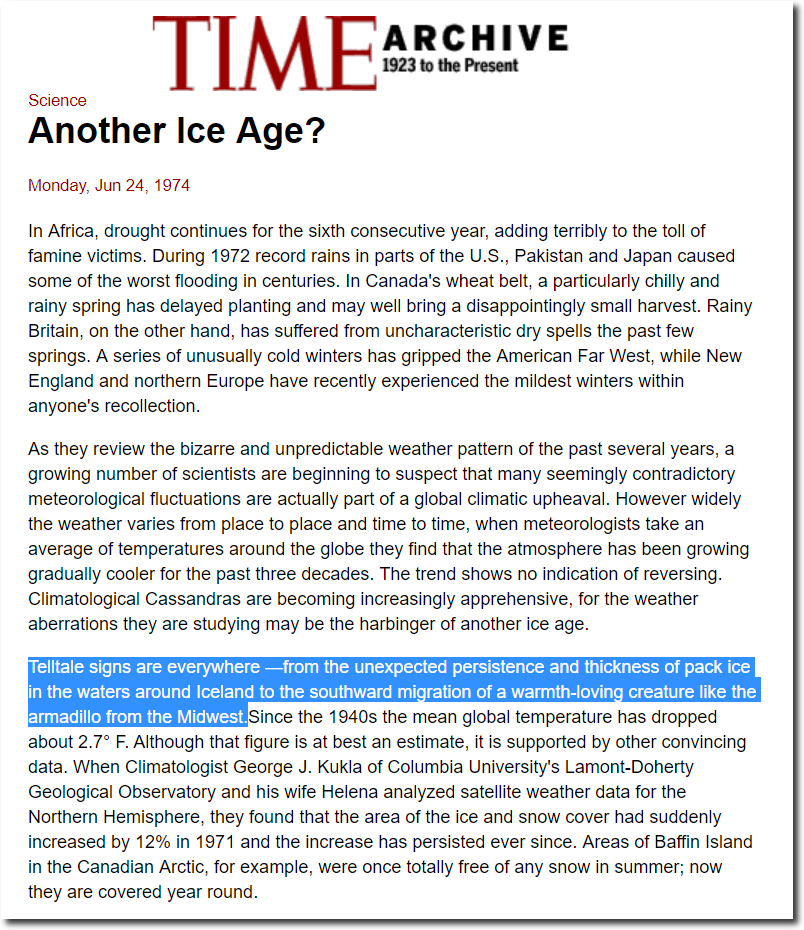 TIME Magazine Archive Article — Another Ice Age? — Jun. 24, 1974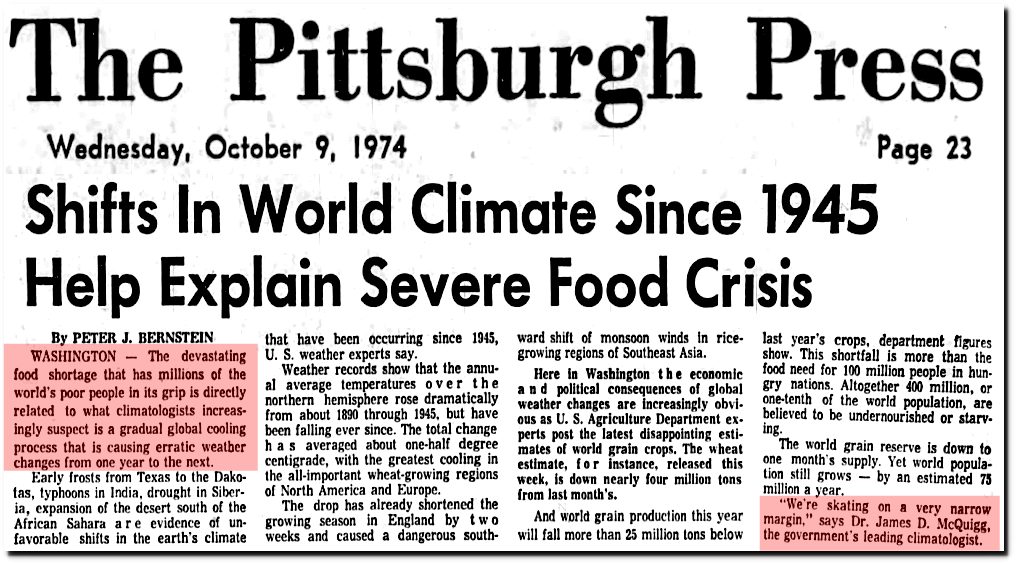 9 Oct 1974, Page 25 – The Pittsburgh Press at Newspapers.com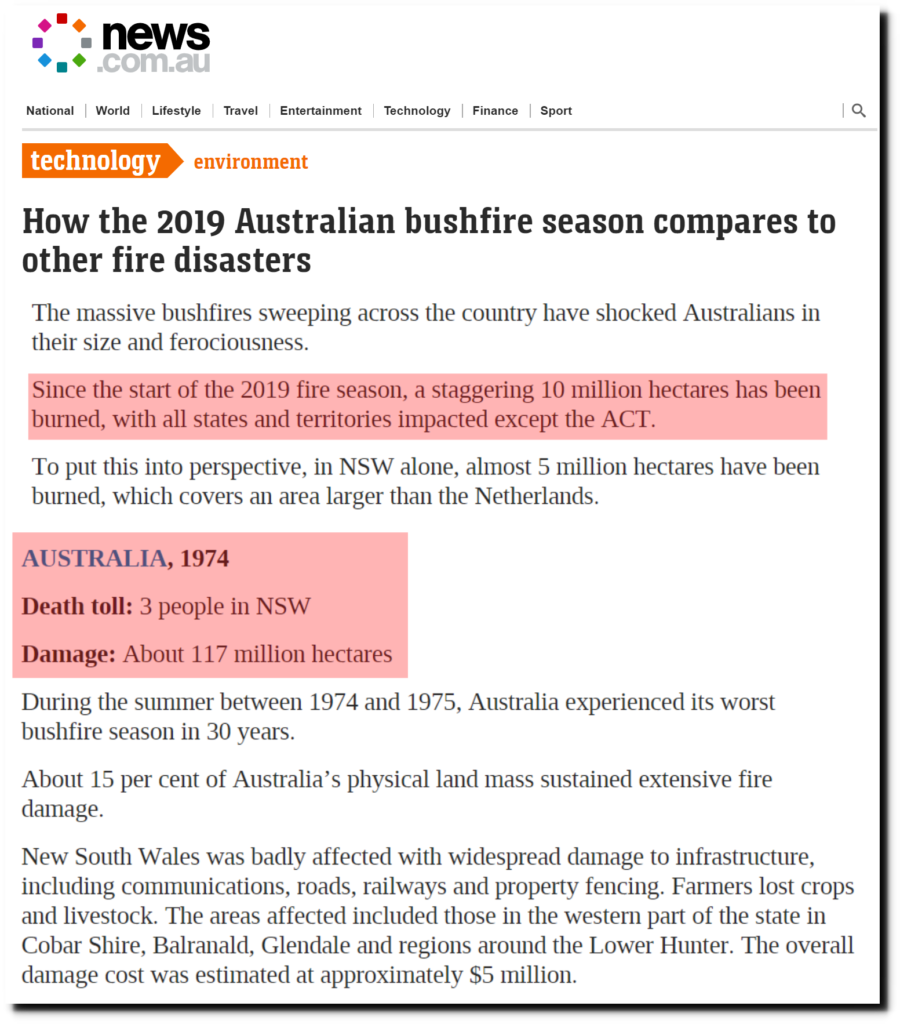 Australian bushfires: Why 2019 fire season is different from others
Darwin was destroyed by Cyclone Tracy that year.
Northeast Australia turned into an inland sea due to record rainfall and flooding.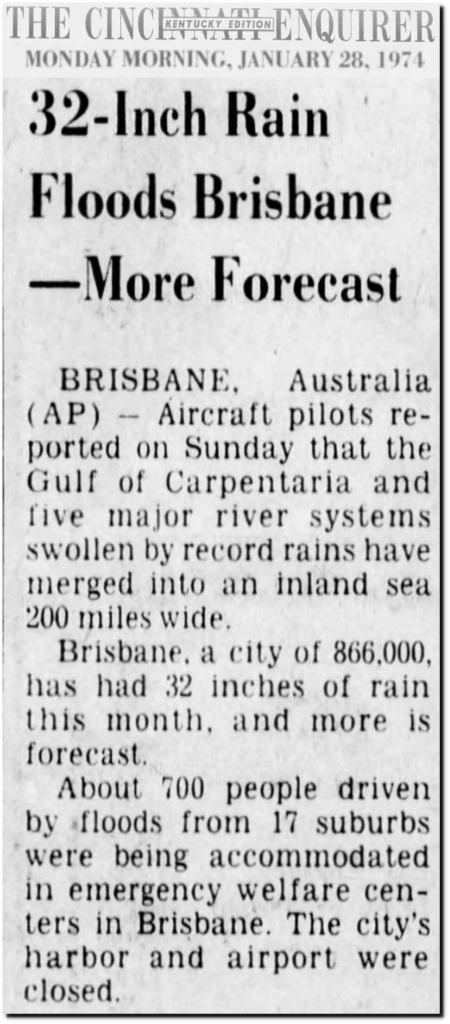 28 Jan 1974, Page 12 – The Cincinnati Enquirer at Newspapers.com
The US had its worst tornado outbreak on record.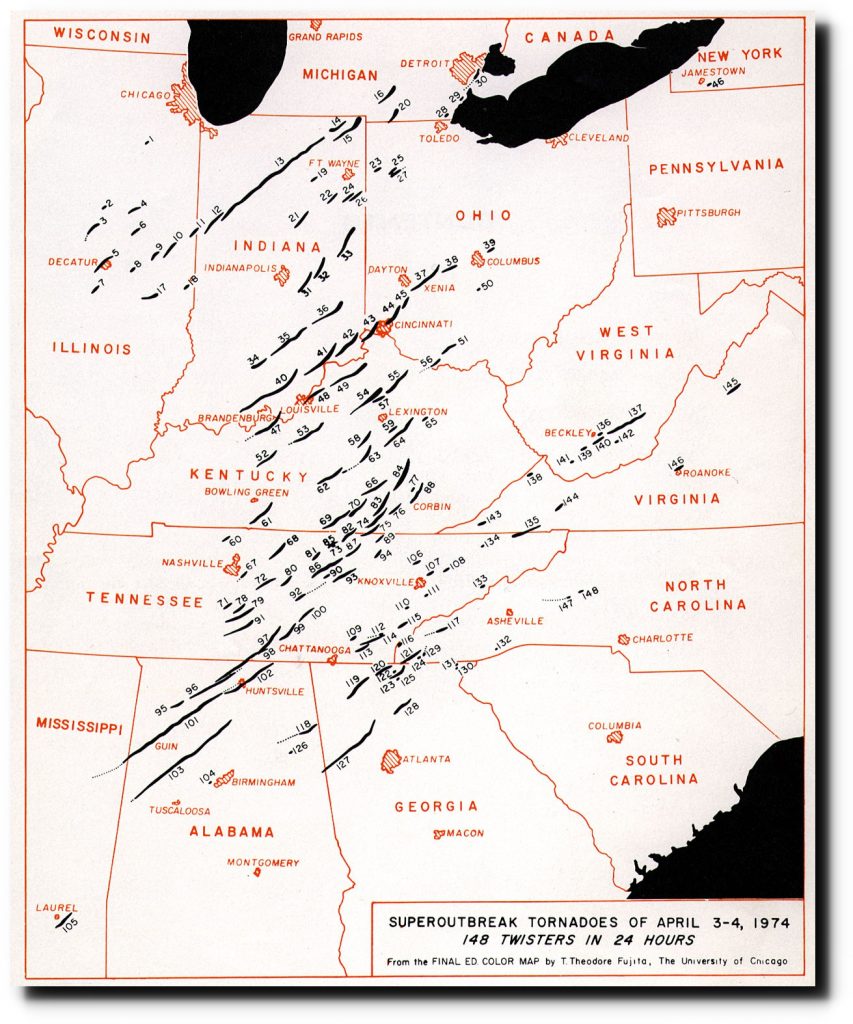 List of tornadoes in the 1974 Super Outbreak – Wikipedia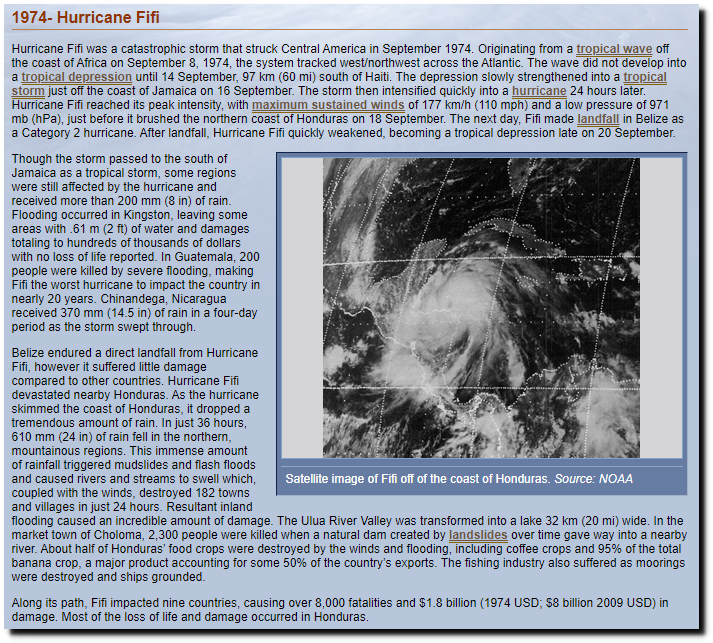 Hurricanes: Science and Society: 1974- Hurricane Fifi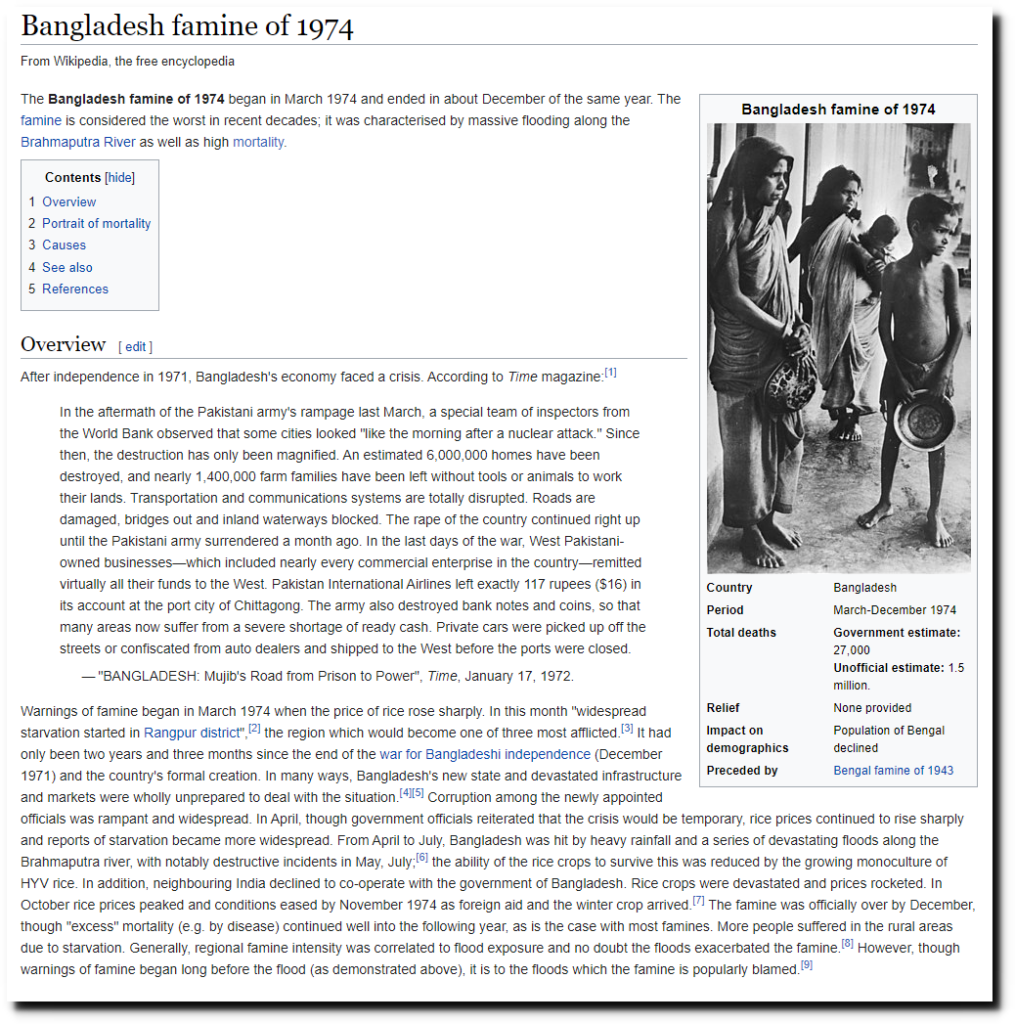 Bangladesh famine of 1974 – Wikipedia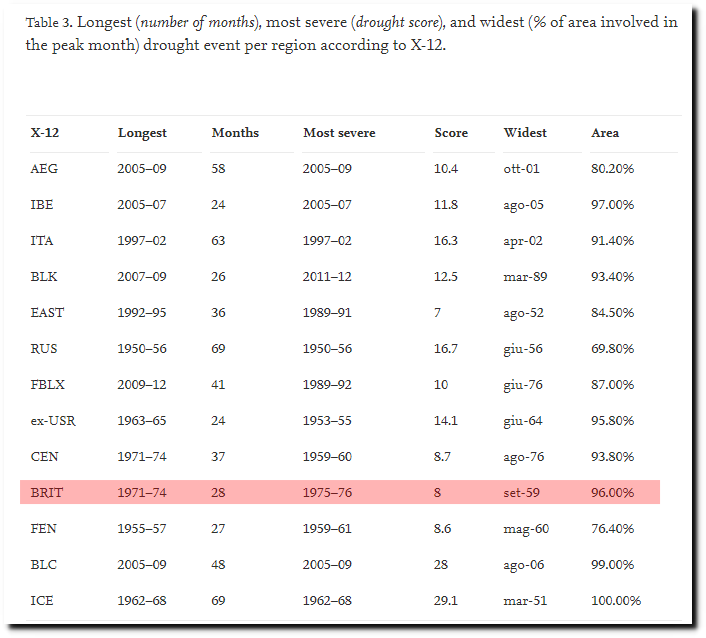 The biggest drought events in Europe from 1950 to 2012 – ScienceDirect