The Associated Press has determined from a single outlier that cross-country skiing is doomed.
For the first time in 32 years, organizers of the Yellowstone Ski Festival in West Yellowstone, Mont., had to cancel November's traditional start-of-the-ski-season event due to a lack of snow.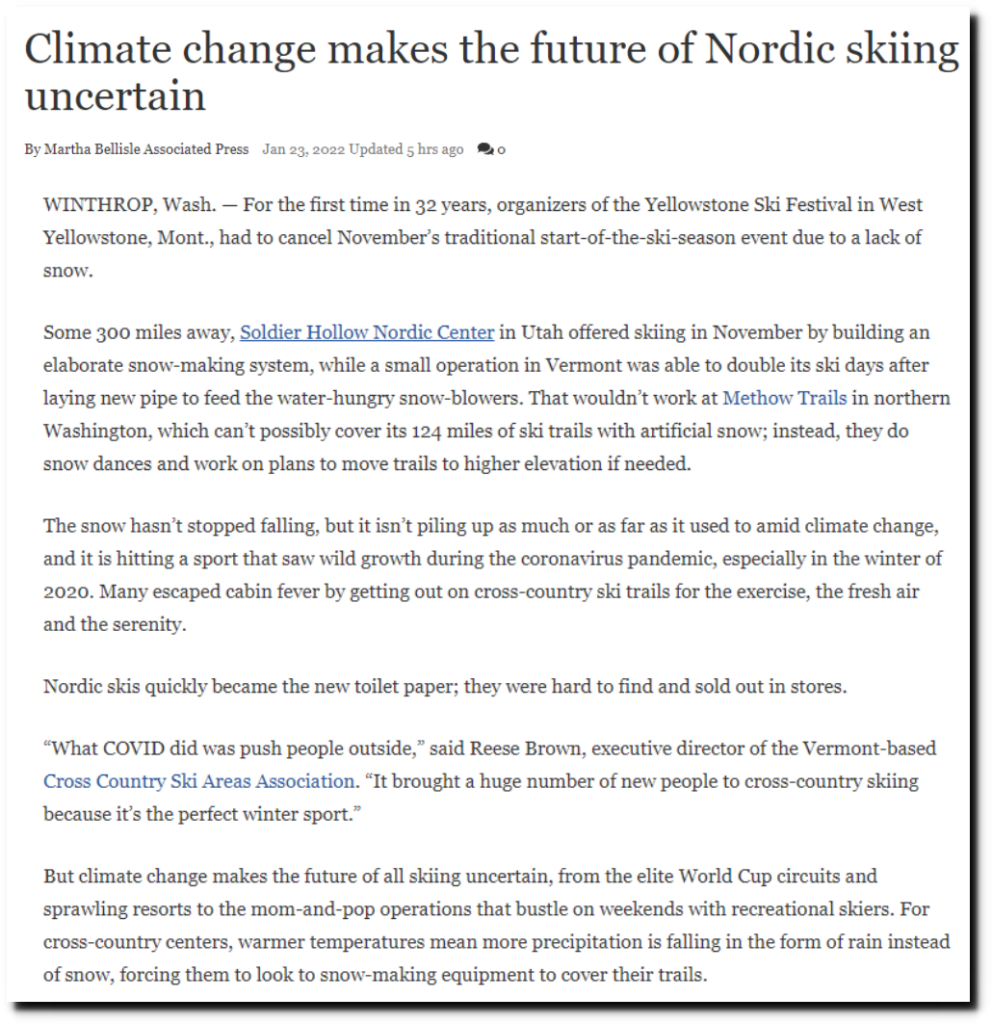 Climate change makes the future of Nordic skiing uncertain | Ap | santafenewmexican.com
Snow has been steadily increasing at Yellowstone for 70 years.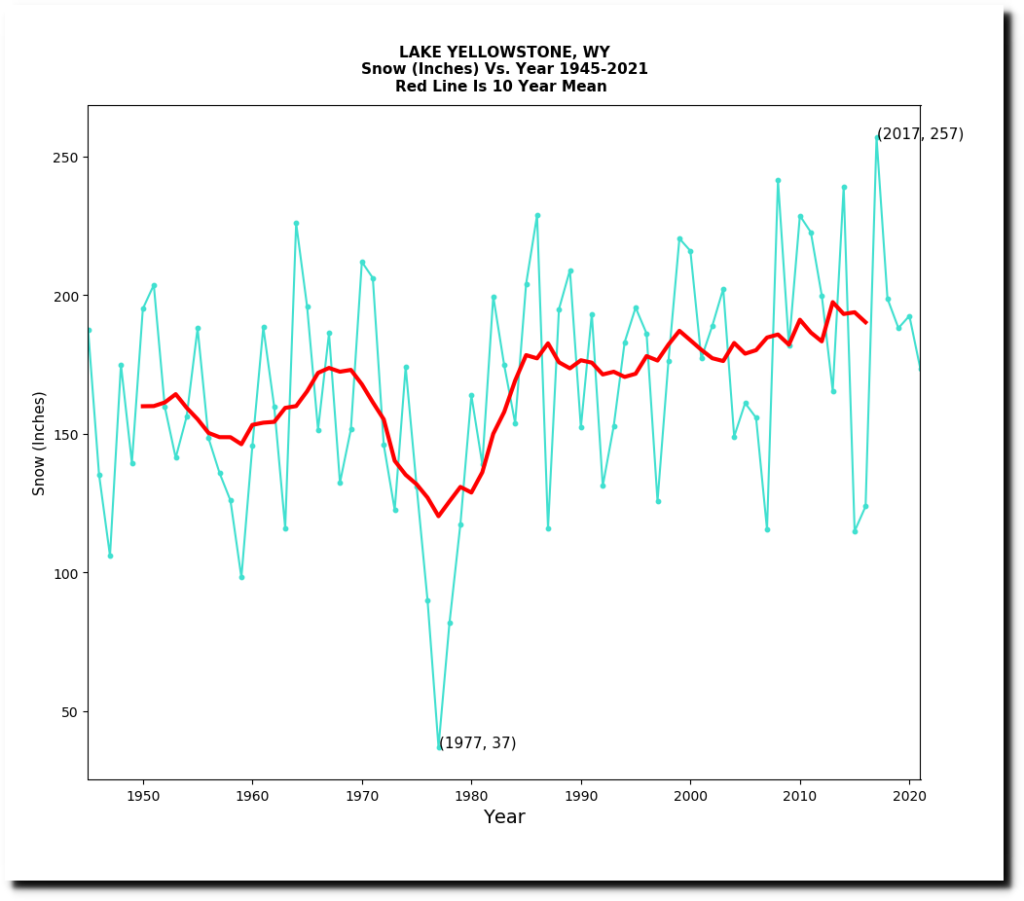 ftp://ftp.ncdc.noaa.gov/pub/data/ghcn/daily/hcn/USC00485345.dly
There has been no trend in Utah snow.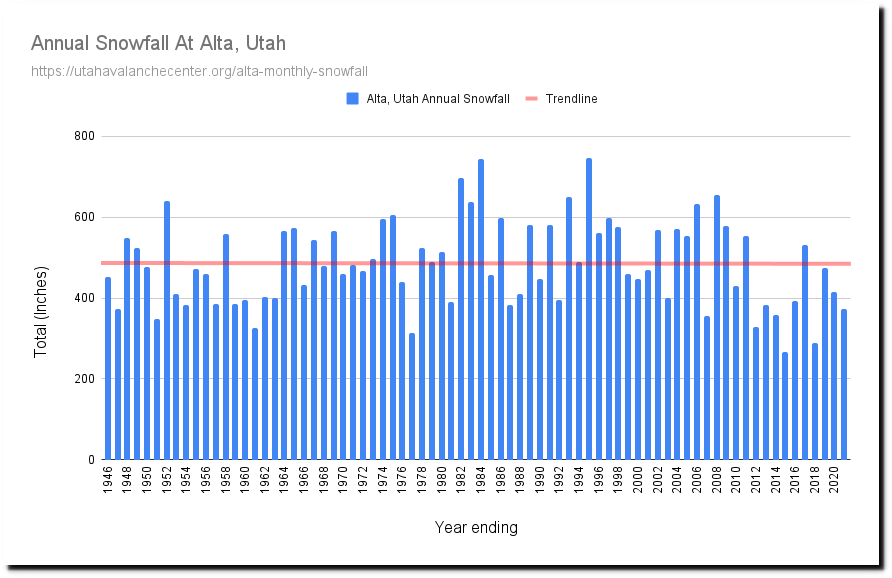 Alta Snowfall by Month – Utah Avalanche Center
Autumn and winter snow cover has been increasing in North America.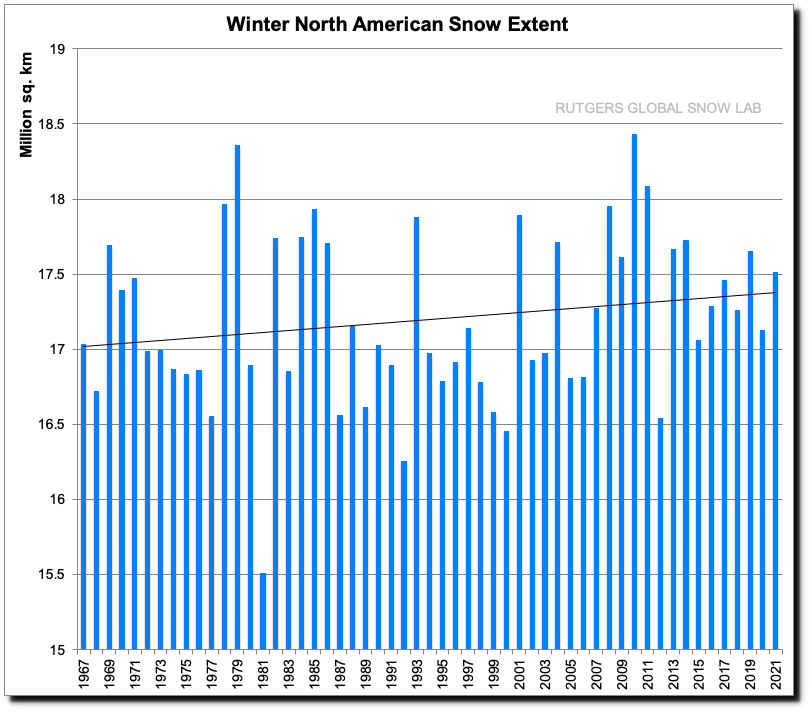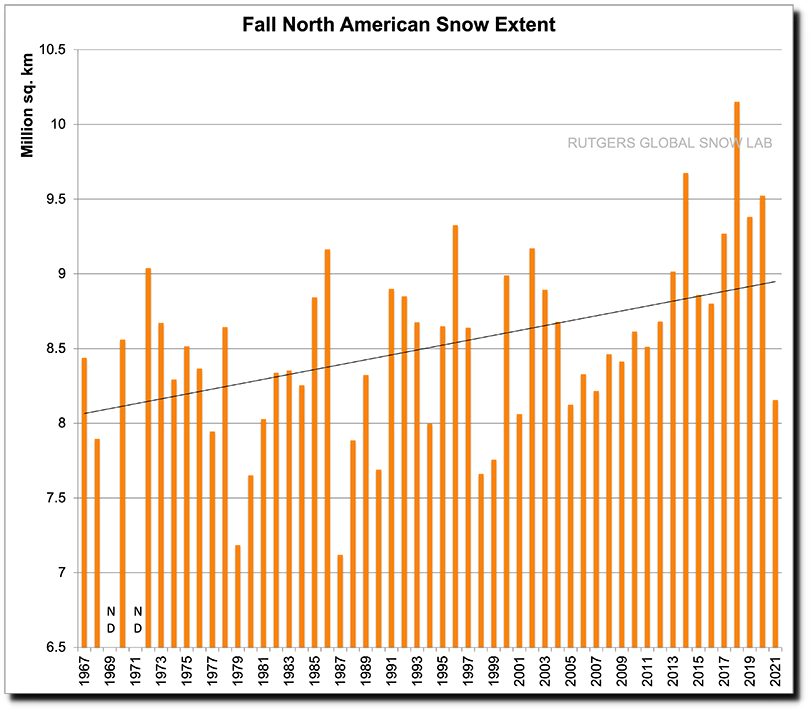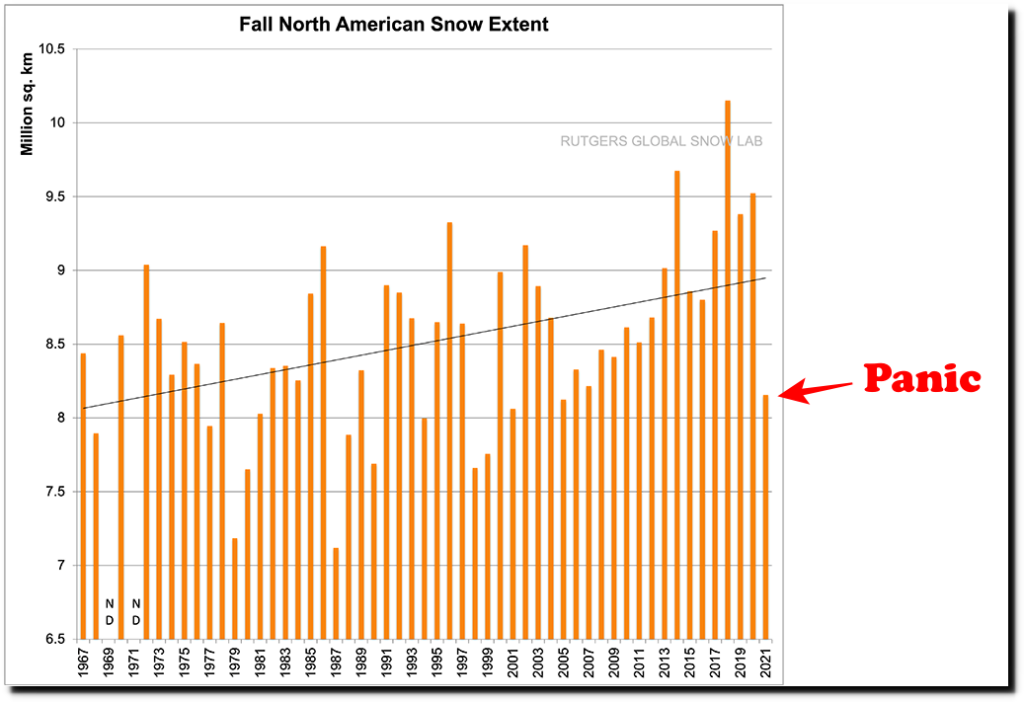 Ninety years ago the Lake Placid, NY Olympics almost had to be cancelled because there was no snow.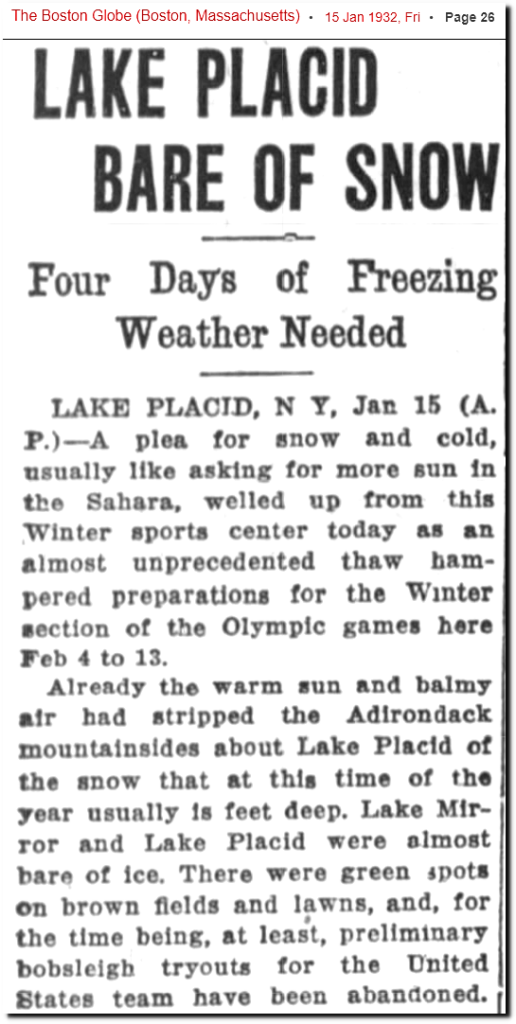 15 Jan 1932, 26 – The Boston Globe at Newspapers.com