Supreme Court Justice Sotomayor claimed that 100,000 children are hospitalized with COVID-19.
"We have hospitals that are almost at full capacity with people severely ill on ventilators. We have over 100,000 children, which we've never had before, in serious condition, and many on ventilators,"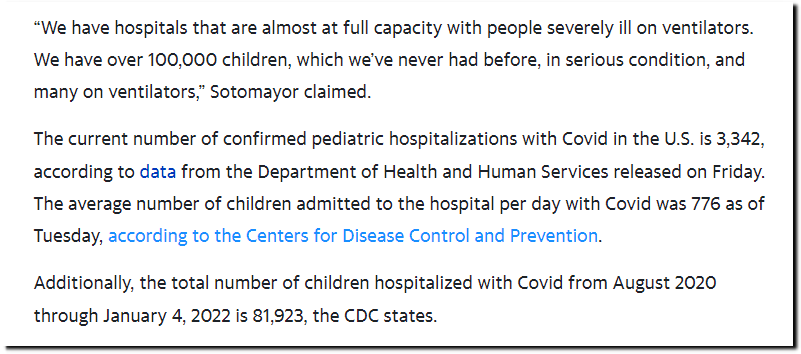 Justice Sotomayor Falsely Claims 100,000 Children in 'Serious Condition' from Covid
So where did she get this misinformation? She probably reads the New York Times.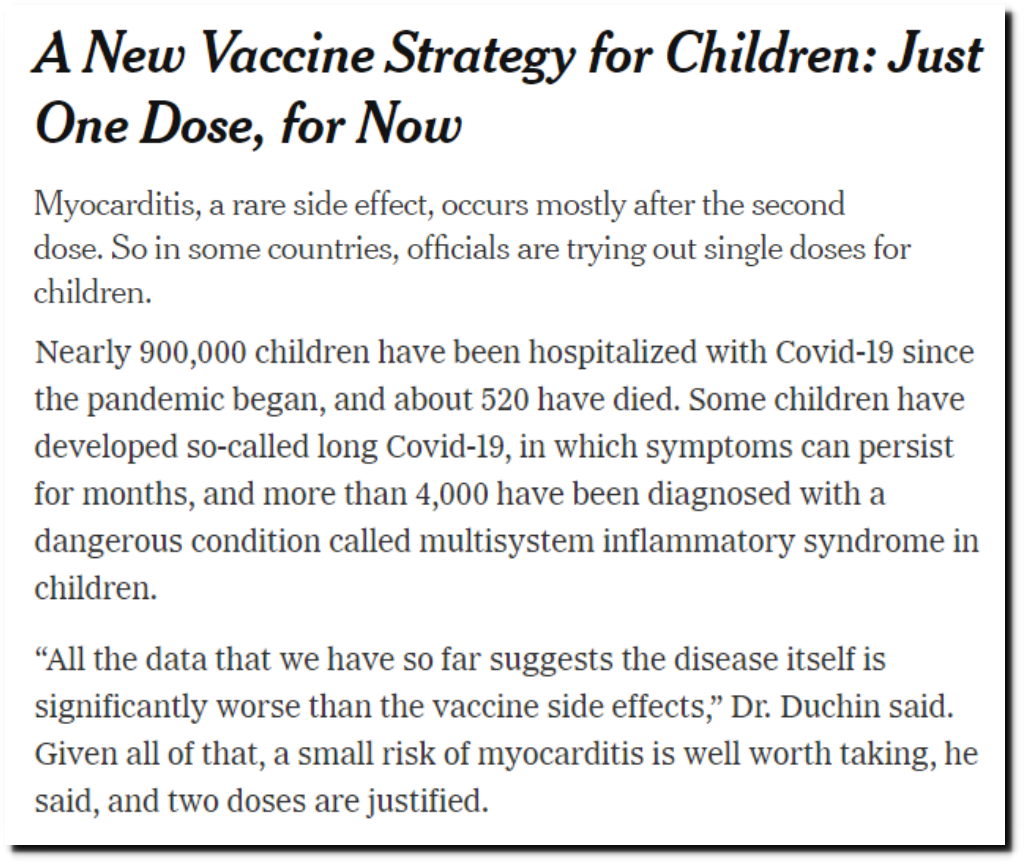 A New Vaccine Strategy for Children: Just One Dose, for Now – The New York Times
The number of children hospitalized with COVID-19 and the number of deaths is comparable with a typical flu season.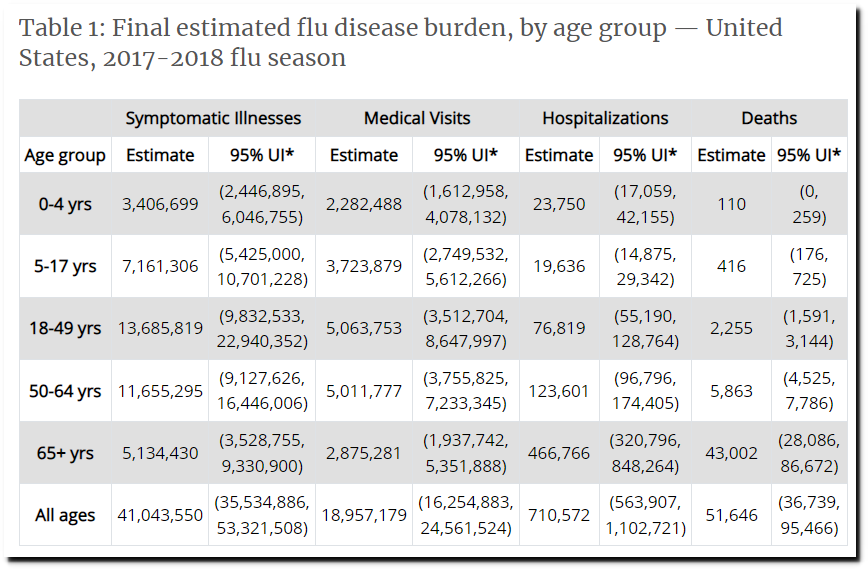 Estimated Flu-Related Illnesses, Medical Visits, Hospitalizations, and Deaths in the United States — 2017–2018 Flu Season | CDC