Europe and the US made dollars worthless for Russia, so Russia told Europe they need to pay for their gas in Rubles. Europe says they refuse and Russia says they won't deliver gas for free. Good thing Europe built all those windmills.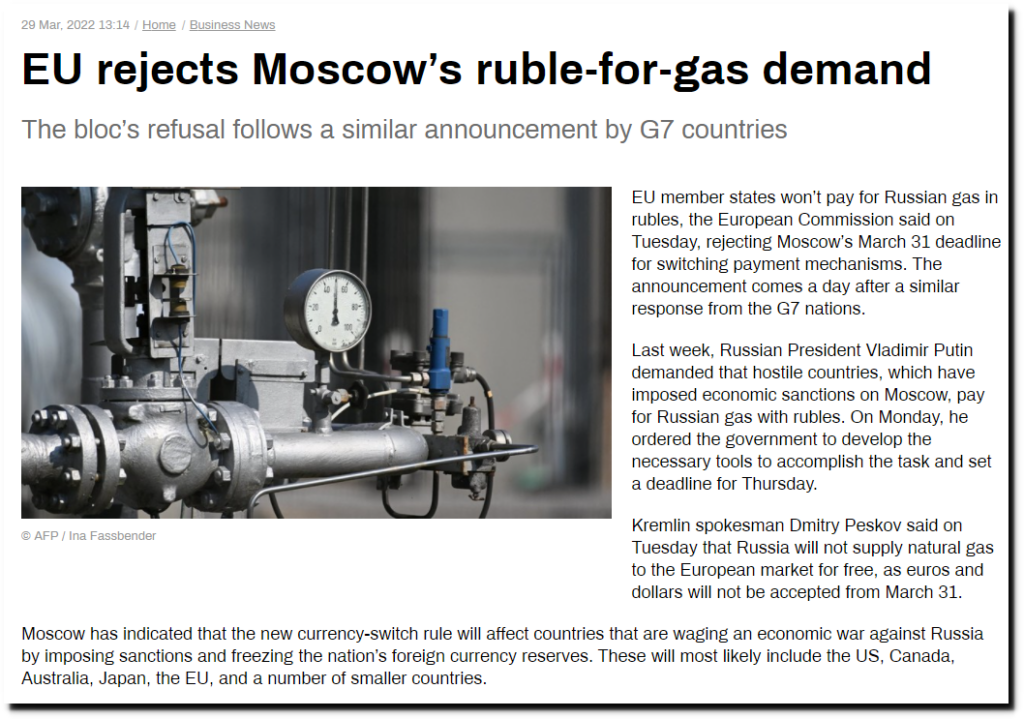 EU rejects Moscow's ruble-for-gas demand — RT Business News
The UK is having a better day today, with almost 8% of their energy coming from wind and solar.