"Daily News (Perth, WA : 1882 – 1955), Monday 12 April 1948, page 4

Says Austrian Glaciers Are. Disappearing

VIENNA, Mon (AP) — Austria's famous alpine glaciers are 'dying,' according to geologist Dr. Rudolf Von Klebelsberg of the University or Innsbruck.

Surveys conducted during the past few years have proved, Dr. Von Klebelsberg says, that all glaciers in the Tyrolian Alps have been steadily diminishing in both circumference and volume since 1944. He would not say whether this was only a temporary phase or meant that some day the glaciers would entirely disappear. The largest Austrian glacier the Pasterzenkees on the Great Glockner — Austria's highest mountain — is shrinking at an annual rate of 16 metres. Smaller glaciers are shrinking up to 100 metres or more per year.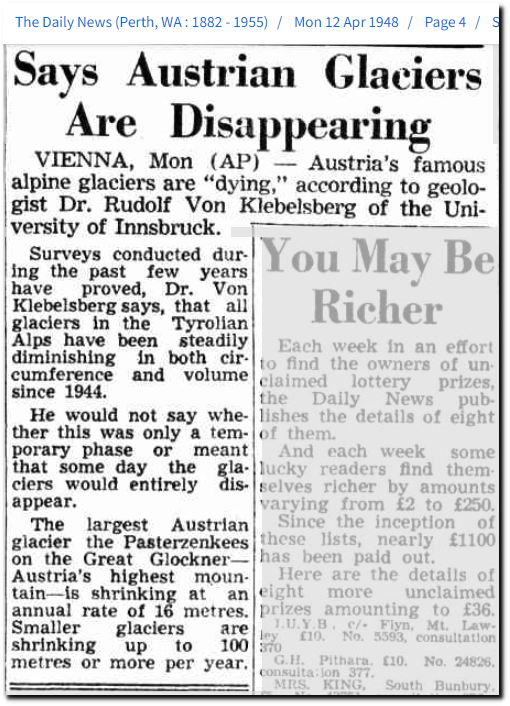 12 Apr 1948 – Says Austrian Glaciers Are Disappearing – Trove