On President Trump's first day in office, this appeared on the White House web site.
"Energy is an essential part of American life and a staple of the world economy. The Trump Administration is committed to energy policies that lower costs for hardworking Americans and maximize the use of American resources, freeing us from dependence on foreign oil.

For too long, we've been held back by burdensome regulations on our energy industry. President Trump is committed to eliminating harmful and unnecessary policies such as the Climate Action Plan and the Waters of the U.S. rule. Lifting these restrictions will greatly help American workers, increasing wages by more than $30 billion over the next 7 years."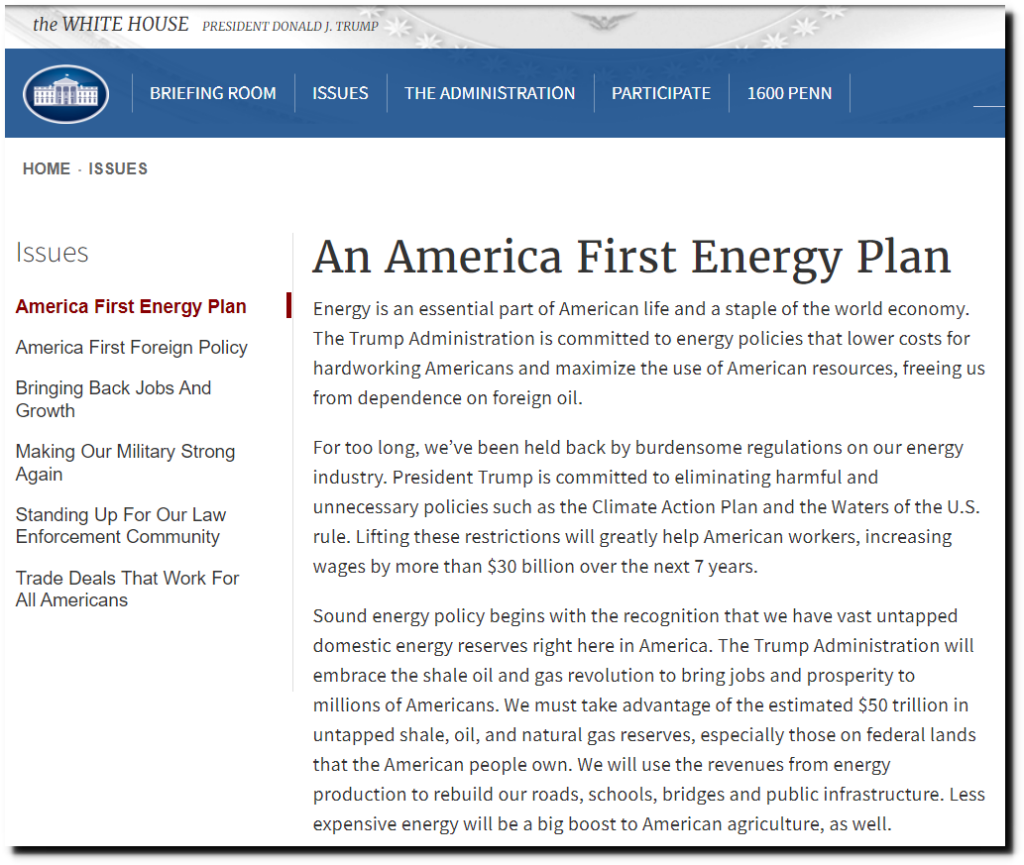 An America First Energy Plan | whitehouse.gov
On Joe Biden's first day in the White House since 2017, this is what he did.
"Joe Biden kicked off his presidency on Jan. 20, 2021, by killing the Keystone XL pipeline. It was a message affirming his commitment to green energy policies."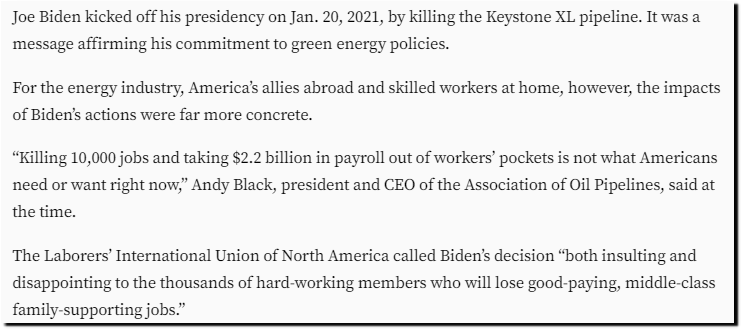 Woodward: Biden's Keystone blunder still being felt a year later
Here is the real hockey stick.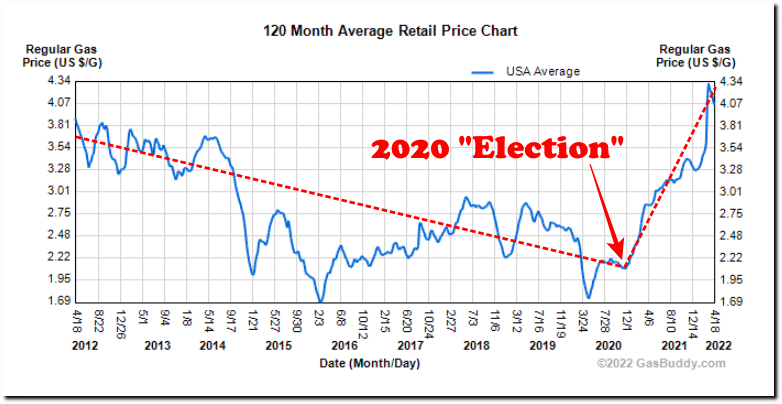 Gas Station Price Charts – Local & National Historical Average Trends – GasBuddy.com