The United Nations and YouTube say climate change is caused by humans.
"United Nations
Climate change refers to long-term shifts in temperatures and weather patterns, mainly caused by human activities, especially the burning of fossil fuels."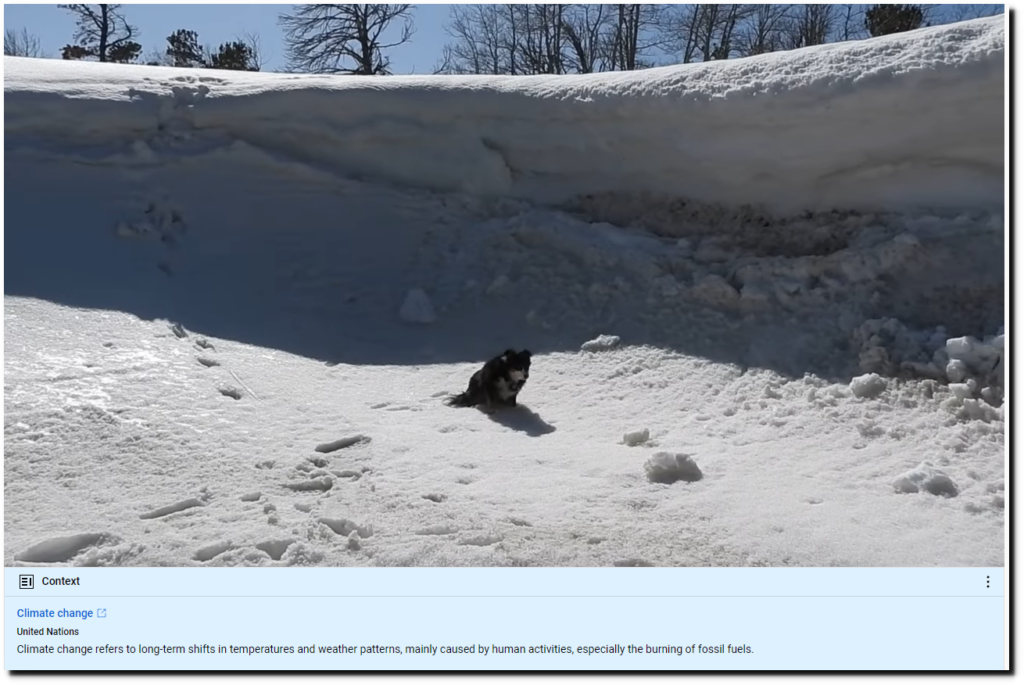 Neptune is experiencing dramatic climate change. The residents there must be very angry at humans.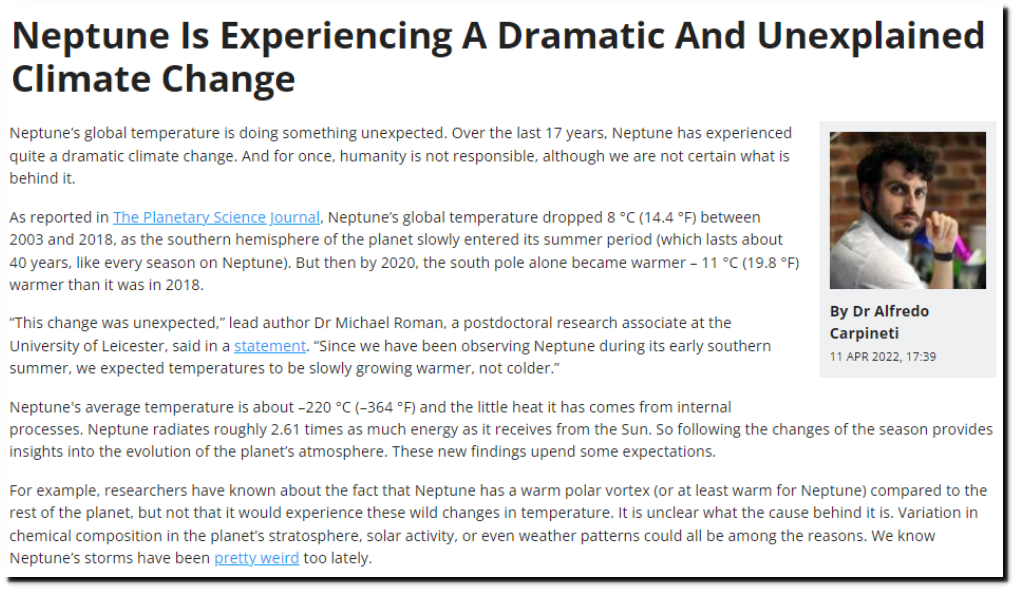 Neptune Is Experiencing A Dramatic And Unexplained Climate Change | IFLScience