On April 25, 1929 tornadoes killed dozens of people in Georgia and South Carolina, the Missouri and Mississippi Rivers were flooded, and a deadly blizzard in Wyoming left Cheyenne paralyzed.
"71 Are Dead In Georgia, So. Carolina

Several Hundreds Injured by Gale Which Strikes Southern States

Blizzard Kills Two

Quiney Area in Danger of Further Flood Damage

CHEYENNE, Wio., April 26, (AP) — I With two deaths reported and property damage in the vicinity of Cheyenne estimated at more than $100.000 It was believed here today the toll of the Wyoming blizzard would mount when communication over the storm area is reestablished. Many motorists were stranded on tits highways and no news of them had been received Ilene since Wednesday.  Highway crews making every effort to reach 'them. Stockmen feared a heavy loss of sheep.

Isolation Ended

A single telegraph wire from Cheyenne to Denver. which was repaired late last night, ended Cheyenne's isolation. Cheyenne had the appearance of a deserted town with business at a standstill. most of the schools closed, and automobile traffic paralyzed. Snow, more than a foot deep, blocked downtown streets. Electrical power service was curtailed.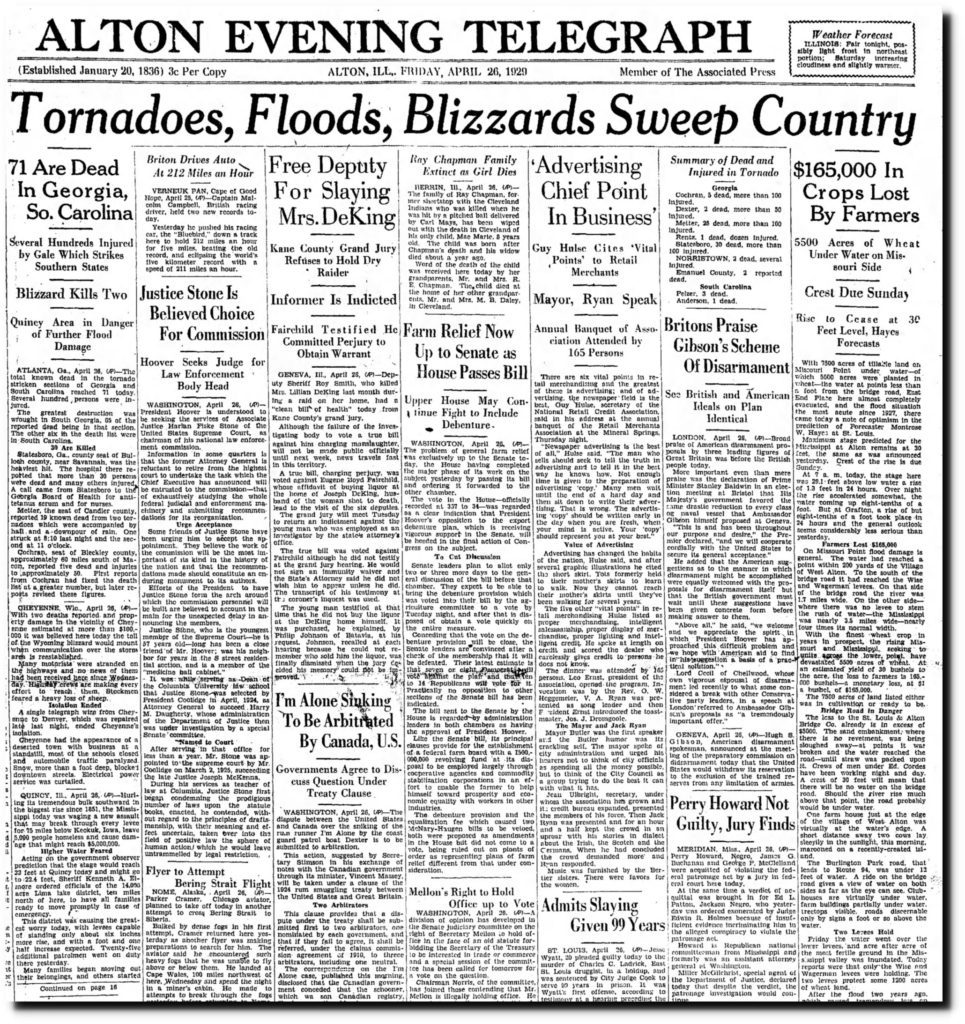 26 Apr 1929, Page 1 – Alton Evening Telegraph at Newspapers.com