One week from today we will get rid of Liz Cheney as well.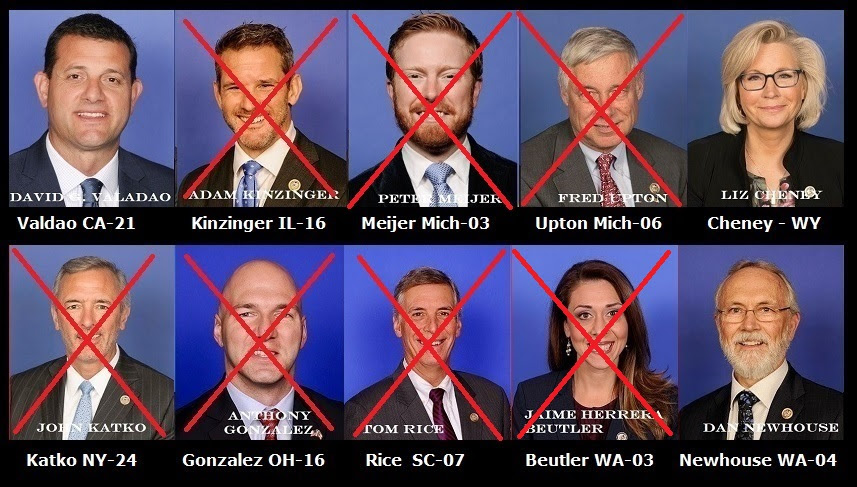 h/t RAH
President Trump was impeached for investigating Joe Biden's corruption and obstruction of justice in the Ukraine, which Biden bragged about in public.
Today President Trump's home was raided by the Biden administration.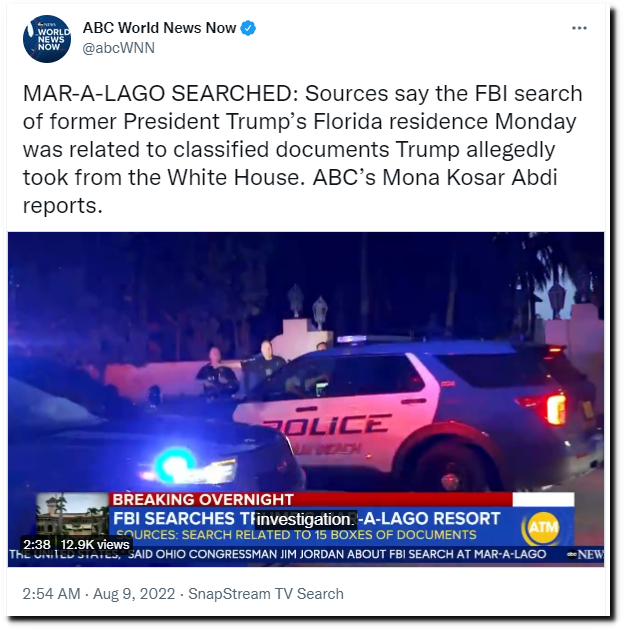 The is the same FBI which said "no reasonable prosecutor" would prosecute Hillary for having classified emails on her bathroom server.

FBI's Comey says 'no reasonable prosecutor' would bring a case against Clinton for emails